Abstract
The introduction of digital games and simulations into science museums has prompted excitement about a new "post-museum" pedagogy emphasizing egalitarianism, interactivity, and personalized approaches to learning. However, many post-museums of science, this article aims to show, enact rhetorical performances that lead visitors to narrowly targeted answers and hide the authority of the expert in a play of tactile and affective activities, thus operating in opposition to many of the basic ideals of the post-museum. The Brain and Cognition Exhibit at the Hong Kong Science Museum serves as a case study for how a post-museum exhibit, through embracing interactivity and visitor-centered tasks, becomes a site where science is tested on and performed through visitors' bodies such that institutional prescriptions are applied. Visitors are not merely encouraged at this exhibit to learn about the brain through doing but are trained to see functional and dysfunctional brains and to then diagnose themselves and their children by playing games and taking brain-measurement tests. As a result, the interactive engagement of the exhibit creates a new space of public medicalization. Reflections and suggestions are offered at the end of the article.
This is a preview of subscription content, log in to check access.
Access options
Buy single article
Instant access to the full article PDF.
US$ 39.95
Price includes VAT for USA
Subscribe to journal
Immediate online access to all issues from 2019. Subscription will auto renew annually.
US$ 99
This is the net price. Taxes to be calculated in checkout.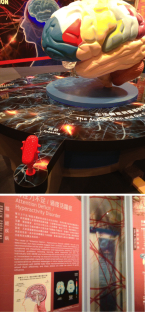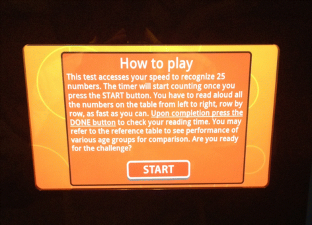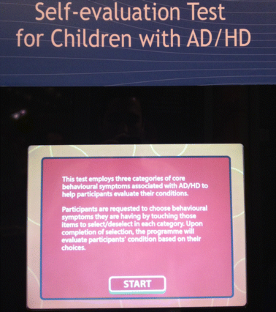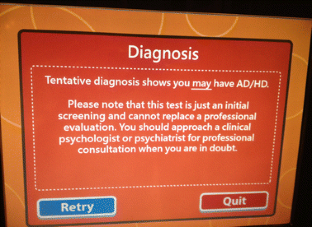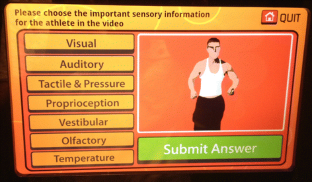 References
Behrens, T. EJ, and O. 2011. Sporns. "Human Connectomics." Current Opinion in Neurobiology 22:1-10.

Bogost, I. 2006. "Video Games and Ideological Frames." Popular Communication 4 (3): 165-83.

Brenna, B. 2012. "Nature, Contexts and Natural History." Science, Technology & Human Values 37 (4): 355-78.

Colucci, M. 2006. "Medicalisation." Journal of Science Communication 5 (1): 1.

Conrad, P. 1975. "The Discovery of Hyperkinesis: Notes on the Medicalization of Deviant Behavior." Social Problems 23 (1): 12-21.

------. 2005. "The Shifting Engines of Medicalisation." Journal of Health and Social Behavior 46:3-14.

Danaher, G. 2000. Understanding Foucault. London: Sage.

Davison, A., I. Barns, and R. Schibeci. 1997. "Problematic Publics: A Critical Review of Surveys of Public Attitudes to Biotechnology." Science, Technology & Human Values 22 (3): 317-48.

Dickinson, G., B. Ott, and E. Aoki. 2006. "Spaces of Remembering and Forgetting: The Reverent Eye/I at the Plains Indian Museum." Communication and Critical/Cultural Studies 3 (1): 27-47.

Dickinson, G., C. Blair, and B. L. Ott. 2010. Places of Public Memory: The Rhetoric of Museums and Memorials. Tuscaloosa: University of Alabama Press.

Dubriwny, T. 2010. "Television News Coverage of Postpartum Disorders and the Politics of Medicalization." Feminist Media Studies 10 (3): 285-303.

Dyehouse, J. 2011. "'A textbook case revisited': Visual rhetoric and series patterning in the American Museum of Natural History's horse evolution display." Technical Communication Quarterly 20 (3): 327-346.

Foucault, M. 1973. The Birth of the Clinic; An Archaeology of Medical Perception. New York: Pantheon Books.

------. 1990. History of Sexuality, Vol. 1. Translated by Robert Hurley. New York: Vintage.

------. 2001. Madness and Civilization: A History of Insanity in the Age of Reason. Translated by Richard Howard. London: Routledge.

Fruguglietti, S. 2009. "The Theatre, (Art) and Science: Between Amazement and Applause!" Journal of Science Communication 8 (2): C07.

Gee, J.P. 2011. "Stories, Probes, and Games." Narrative Inquiry 21 (2): 353-57.

Gibbons, M. 2007. "Seeing the Mind in the Matter: Functional Brain Imaging as Framed Visual Argument." Argumentation and Advocacy 43:175-88.

Haraway, D. 1989. Primate Visions: Gender, Race and Nature in the World of Modern Science. New York and London: Routledge.

Heath, C, D. vom Lehn, J. Osborne. 2005. "Interaction and Interactivities: Collaboration and Participation with Computer-based Exhibits." Public Understanding of Science 14:91-101.

Hooper-Greenhill, E. 2000. Museums and the Interpretation of Visual Culture. London: Routledge.

Jack, J. 2009. "A Pedagogy of Sight: Microscopic Vision in Robert Hooke's Micrographia." Quarterly Journal of Speech 95 (2): 192-209.

Johnson, D. 2008a. "Brain Images as Rhetorical Resources: Scientific Authority and the 'Democratization of Expertise'" National Communication Association Conference Paper.

------. 2008b. "Psychiatric Power: The Post-Museum as a Site of Rhetorical Alignment." Communication and Critical/Cultural Studies 5 (4): 344-62.

Johnson Thornton, D. 2011. Brain culture: Neuroscience and popular media. New Brunswick, NJ: Rutgers University Press.

Kenderdine, S. 2010. "Place Hempi, an Embodied Theater of Participation, 2006" Alive Open Exhibition Brochure, Hong Kong Science Park.

Kitalong, K.S., Moody, J., Middlebrook, R. Helminen, and G. Saldana Ancheta. 2009. "Beyond the Screen: Narrative Mapping as a Tool for Evaluating a Mixed-Reality Science Museum Exhibit." Technical Communication Quarterly 18 (2): 142-165.

Knorr Cetina, K. 1999. Epistemic Cultures: How the Sciences Make Knowledge. Cambridge, MA: Harvard University Press.

Martins, D. 2009. "Diabetes and Literacy: Negotiating Control through Artifacts of Medicalization" Journal of Medical Humanities 30 (2): 115-130.

Navid, E. and Einsiedel, E. 2012. "Synthetic Biology in the Science Café: What have We Learned about Public Engagement?" Journal of Science Communication 4:1-10.

Peterson, Valerie V. 1994. "The Rhetorical Criticism of Visual Elements: An Alternative to Foss's Schema." Communication Studies 45: 213-24.

Prelli, L. 1989. A Rhetoric of Science: Inventing Scientific Discourse. Columbia: University of South Carolina Press.

Rodari, P. 2010. "A Game of Democracy. Science Museums for the Governance of Science and Technology." Journal of Science Communication 09 (2): E.

Silverstone, R. 1991. "Communicating Science to the Public." Science, Technology & Human Values 16 (1): 106-10.

Thompson, E. 2007. Mind in Life: Biology, Phenomenology, and the Sciences of Mind. Cambridge: Harvard University Press.

"Vision, Mission, Value." Hong Kong Science Museum. October 17, 2012. Accessed February 18, 2013. http://www.lcsd.gov.hk/en/about_mission.php.

Waldorp, L., I. Christoffels, and V. Van De Ven. 2011. "Effective Connectivity of FMRI Data Using Ancestral Graph Theory: Dealing with Missing Regions." NeuroImage 54 (4): 2695-705.

Watermeyer, Richard. 2012. "A Conceptualisation of the Postmuseum as Pedagogical Space." Journal of Science Communication 11 (1): A02.

Williams, S.J., C. Seale, S. Boden, P. Lowe, and D. L. Steinberg. 2008. "Medicalization and Beyond: The Social Construction of Insomnia and Snoring in the News." Health 12 (2): 251-68.

Winn, W. 2009. "'Proof' in Pictures: Visual Evidence and Meaning Making in the Ivory-Billed Woodpecker Controversy." Journal of Technical Writing and Communication 39 (4): 351-79.
About this article
Cite this article
Gruber, D.R. Medicalization of the Post-Museum: Interactivity and Diagnosis at the Brain and Cognition Exhibit. J Med Humanit 37, 65–80 (2016). https://doi.org/10.1007/s10912-015-9336-6
Keywords
brain

cognition

games

interactivity

medicalization

museum

pedagogy