Abstract
A history of trauma is common in refugee populations and appropriate treatment is frequently avoided. Using a convenience sample of 64 patients in a Somali primary care clinic, a culture and trauma specific intervention was developed to address retention into appropriate treatment. One goal of the intervention was to improve the rate of engagement in psychotherapy after a mental health referral and to test the effect of psychotherapy on health care utilization using a staged primary care clinical tool. Forty-eight percent of patients given a mental health referral engaged in psychotherapy. Patients engaging in psychotherapy had higher baseline utilization and over 12 months trended towards less emergency room use and more primary care. Our findings suggest that the intervention improved referral and retention in mental health therapy for East African refugee women.
Access options
Buy single article
Instant access to the full article PDF.
USD 39.95
Price excludes VAT (USA)
Tax calculation will be finalised during checkout.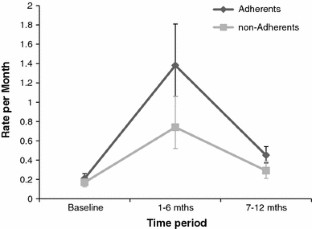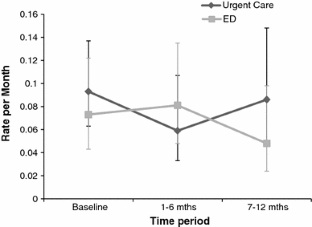 References
Jaranson JM, Butcher J, Halcon L, et al. Somali and Oromo refugees: correlates of torture and trauma history. AJPH. 2004;94:591–8.

Adams KM, Gardiner LD, Assefi N. Healthcare challenges from the developing world: post-immigration refugee medicine. BMJ. 2004;328(7455):1548–52.

Kirmayer LJ. Confusion of the senses: implications of ethnocultural variations in somatoform and dissociative disorders for PTSD. In: Marsella AJ, Friedman MJ, Gerrity ET, Scurfield RM, editors. Ethnocultural aspects of posttraumatic stress disorder: issues, research, and clinical applications. 3rd ed. Washington: American Psychological Association; 1996. p. 131–64.

Eisenman DP, Keller AS, Kim G. Survivors of torture in a general medical setting: how often have patients been tortured, and how often is it missed? West J Med. 2000;172(5):301–4.

Lecrubier Y. Posttraumatic stress disorder in primary care: a hidden diagnosis. J Clin Psychiatry. 2004;65(Suppl 1):49–54.

Switzer GE, Dew MA, Thompson K, et al. Posttraumatic stress disorder and service utilization among urban mental health center clients. J Trauma Stress. 1999;12(1):25–39.

Saechao F, Shamrock S, Recharger D, et al. Stressors and barriers to using mental health services among diverse groups of first-generation immigrants to the United States. Community Ment Hlt J. 2012;48:98–106.

Hollifield M, Warner T, et al. Measuring trauma and health status in refugees: a critical review. JAMA. 2002;288(5):611–21.

Moffic HS, Kinzie JD. The history and future of cross-cultural psychiatric services. Community Ment Hlt J. 1996;32(6):581–92.

Shannon P, O'Dougherty M, Mehta E. Refugees' perspectives on barriers to communication about trauma histories in primary care. Mental Health in Family Med. 2012;9:47–55.

Bradley R, Greene J, Russ E, Dutra L, Westen D. A multidimensional meta-analysis of psychotherapy for PTSD. Am J Psychiatry. 2005;162(2):214–27.

Bisson JI. Pharmacological treatment to prevent and treat post-traumatic stress disorder. Torture. 2008;18:104–6.

Silber MH. Chronic insomnia. NEJM. 2005;353(8):803–10.

Mollica R. Medical best practices for the treatment of torture survivors. Torture. 2011;21(1):8–17.

Neuner F, Catani C, Ruf M, et al. Narrative exposure therapy for the treatment of traumatized children and adolescents: from neurocognitive theory to field intervention. Child Adolesc Psychiatr Clin N Am. 2008;17(3):641–64.

Bass J, Annan J, Murray SM, et al. Controlled trial of psychotherapy for Congolese survivors of sexual violence. N Engl J Med. 2013;368:2182–91.

Kayzen D, Lindgren K, Zangana GA, et al. Adaptation of cognitive processing therapy for treatment of torture victims: experience in Kurdistan, Iraq. Psychol Trauma Theory Res Pract Policy. 2013;5(2):184–92.

Barsky AJ, Orav EJ, Bates DW. Somatization increases medical utilization and costs independent of psychiatric and medical co-morbidity. Arch Gen Psychiatry. 2005;62(8):903–10.

Holman EA, Silver RC, Waitzkin H. Traumatic life events in primary care patients: a study in an ethnically diverse sample. Arch Fam Med. 2000;9(9):802–10.

Elkin I, Falconnier L, Smith Y, et al. Therapist responsiveness and patient engagement in therapy. Psychother Res. 2014;24(1):52–66.

Elkin I, Yamaguchi J, Arnkoff D, et al. Patient-treatment fit and early engagement in therapy. Psychother Res. 1999;9(4):437–51.

Surgeon general: mental health: culture, race and ethnicity (executive summary). 2001; Rockville, MD: US Department of Health and Human Services, Public Health Service.

Manderscheid R, Kathol R. Fostering sustainable, integrated medical and behavioral health services in medical settings. Ann Intern Med. 2014;160:61–5.

Bartels SJ, Stephen J, Coakley EH, et al. Improving access to geriatric mental health services: a randomized trial comparing treatment engagement with integrated versus enhanced referral care for depression, anxiety, and at-risk alcohol use. Am J Psychiatry. 2004;161:1445–62. doi:10.1176/appi.ajp.161.8.1455.

Ayalon L, Arean PA, Linkins K, et al. Integration of mental health services into primary care overcomes ethnic disparities in access to mental health services between black and white elderly. Am J Geriatr Psychiatry. 2007;15(10):906–12. doi:10.1097/JGP.0b013e318135113e.

Szymanski B, et al. Integrated care: treatment initiation following positive depression screens. J Gen Intern Med. 2013;28(3):346–52.

Isakson B, Jurkovic G. Healing after torture: the role of moving on. Qual Health Res. 2013;23(6):749–61.

Neuner F, Schauer M, Klaschik C, et al. A Comparison of narrative exposure therapy, supportive counseling, and psychoeducation for treating posttraumatic stress disorder in an African refugee resettlement. JCCP. 2004;72(4):579–87.

Otto MW, Hinton D, Korbly NB, et al. Treatment of pharmacotherapy-refractory posttraumatic stress disorder among Cambodian refugees: a pilot study of combination treatment with cognitive-behavior therapy vs sertraline alone. Behav Res Ther. 2003;41(11):1271–6.
Acknowledgments
Authors received Grant support from Minneapolis Medical Research Foundation.
Additional information
Carol C. White—Retired from Center for Victims of Torture.
About this article
Cite this article
White, C.C., Solid, C.A., Hodges, J.S. et al. Does Integrated Care Affect Healthcare Utilization in Multi-problem Refugees?. J Immigrant Minority Health 17, 1444–1450 (2015). https://doi.org/10.1007/s10903-014-0088-6
Published:

Issue Date:

DOI: https://doi.org/10.1007/s10903-014-0088-6
Keywords
Refugees

Political trauma

Integrated care

Special populations

Primary care