Abstract
Since 2001, the Welcome Back Initiative (WBI) has implemented a program model in ten US cities to help foreign trained health professionals enter the US healthcare workforce. This paper reviews how the WBI has worked toward achieving this goal through community needs assessment, the development of a comprehensive program model and ongoing program evaluation. Since 2001, the WBI has served over 10,700 immigrant health professionals. Of these participants, 66% were not previously working in the health sector. After participating in the WBI's services, 23% of participants found work in health care for the first time, 21% passed a licensing exam, and 87 physicians were connected to a residency program. As the US is facing a major shortfall of health care providers, the WBI is uniquely positioned to help fill a gap in provider supply with qualified, culturally aware, experienced clinicians that the current medical education infrastructure is unable to meet.
Access options
Buy single article
Instant access to the full article PDF.
US$ 39.95
Tax calculation will be finalised during checkout.
Subscribe to journal
Immediate online access to all issues from 2019. Subscription will auto renew annually.
US$ 79
Tax calculation will be finalised during checkout.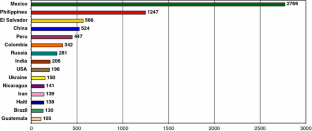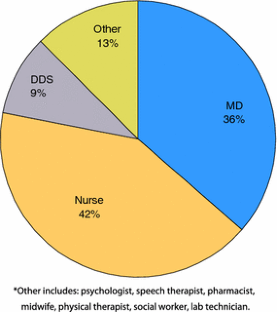 References
1.

American Medical Association. Medical Student Debt. 2009. Retrieved August 23, 2010 from http://www.ama-assn.org/ama/pub/about-ama/our-people/member-groups-sections/medical-student-section/advocacy-policy/medical-student-debt.shtml.

2.

Association of American Medical Colleges. Help wanted: more US doctors: projections indicate America will face shortages of M.D.s by 2020. Washington, DC: Association of American Medical Colleges; 2009.

3.

Betancourt JR, Green AR, Carrillo JE, Ananch-Firempong O. Defining cultural competence: a practical framework for addressing racial/ethnic disparities in health and health care. Public Health Rep. 2003;118:293–302.

4.

Cohen JJ, Cohen BA, Terrell C. The case for diversity in the health care workforce: interventions to improve the racial and ethnic diversity of US medical workforce should begin well before medical school. Health Aff. 2002;21(5):90–102.

5.

Council on Graduate Medical Education. Minorities in medicine: an ethnic and cultural challenge for physician training. Health Resources and Services Administration; 2005.

6.

Fernandez-Pena JR, Simas H, Rueckhaus P. Meeting the language needs of immigrant health professionals: an innovative approach. CATESOL. 2008;20(1):187–209.

7.

Health Resources and Services Administation. The physician workforce: projections and research into current issues affecting supply and demand. USA: Department of Health and Human Services; 2008.

8.

Health Resources and Services Administration. Health professions: centers of excellence, 2010. Retrieved September 29, 2010 from http://www.bhpr.hrsa.gov/grants/diversity.htm.

9.

Iglehart JK. Health reform, primary care and graduate medical education. N Engl J Med. 2010;363(6):584–90.

10.

Institute of Medicine. Unequal treatment: what healthcare providers need to know about racial and ethnic disparities in healthcare; 2002.

11.

Kirch DG. How to fix the doctor shortage. Association of American Medical Colleges, 2010. Retrieved October 2, 2010 from http://online.wsj.com/article/SB10001424052748703483604574630321885059520.html.

12.

Papadopoulos I, Tilki M, Lees S. Promoting cultural competence in healthcare through a research-based intervention in the UK. Divers in Health Soc Care. 2004;1(2):107–16.

13.

Regenstein M, Mead H, Muessig KE, Huang J. Challenges in language services: identifying and responding to patients' needs. J Immigr Minor Health. 2008;11:476–81.

14.

Sullivan Commission. Missing persons: minorities in the health professions; 2004.

15.

Tervalon M, Murray-Garcia J. Cultural humility versus cultural competence: a critical distinction in defining physician training outcomes in multicultural education. J Health Care Poor Underserved. 1998;9(2):117–25.
About this article
Cite this article
Fernández-Peña, J.R. Integrating Immigrant Health Professionals into the US Health Care Workforce: A Report from the Field. J Immigrant Minority Health 14, 441–448 (2012). https://doi.org/10.1007/s10903-011-9496-z
Keywords
Immigrant

Health professional

Health care workforce

Diversity in health professions