Abstract
As the number and diversity of Africans in the U.S. increases, there is a growing need to assess their health care needs and practices. Although infectious diseases have been a traditional point of contact between health care systems and African immigrants, there is a clear and unmet need to determine the risks and prevalence for chronic diseases. This review includes what has been published concerning the health of African immigrants in the U.S. and draws on European studies to supplement this assessment. While African immigrants arrive in the U.S. with some unique health problems, namely infectious diseases, they are generally healthier than African Americans of the same age. This 'healthy immigrant effect' has been well documented, but the acquisition of risk factors for chronic diseases such as coronary artery disease, hypertension, diabetes and cancer is poorly understood among African immigrants. More information must be gathered in the broad categories of chronic disease, health attitudes and health access to better promote the health of African immigrants.
Access options
Buy single article
Instant access to the full article PDF.
USD 39.95
Price excludes VAT (USA)
Tax calculation will be finalised during checkout.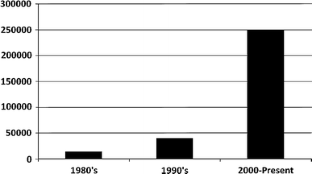 References
U.S. Census Bureau. U.S. census 2000. 2000.

Eltis D, Richardson D. Routes to slavery: direction, ethnicity, and mortality in the transatlantic slave trade. London; Portland, OR: Frank Cass; 1997. p. 151.

Worth R, Asher R. Africans in America. New York: Facts On File; 2005. p. 96.

Reimers DM. Still the golden door: the third world comes to America. 2nd ed. New York: Columbia University Press; 1992. p. 362.

Coutin SB. Nations of emigrants: shifting boundaries of citizenship in El Salvador and the United States. Ithaca: Cornell University Press; 2007. p. 263.

Turnasick M, Walker KC, Hobson C, American Immigration Lawyers Association. Coming to America: entry issues in the current immigration landscape. Washington, DC: American Immigration Lawyers Association; 2002. p. 229.

Singh GK, Miller BA. Health, life expectancy, and mortality patterns among immigrant populations in the United States. Can J Public Health. 2004;95(3):I14–21.

Singh GK, Hiatt RA. Trends and disparities in socioeconomic and behavioural characteristics, life expectancy, and cause-specific mortality of native-born and foreign-born populations in the United States, 1979–2003. Int J Epidemiol. 2006;35(4):903–19. doi:10.1093/ije/dyl089.

Singh GK, Siahpush M. Increasing rural-urban gradients in US suicide mortality, 1970–1997. Am J Public Health. 2002;92(7):1161–7.

Wild S, McKeigue P. Cross sectional analysis of mortality by country of birth in England and Wales, 1970–92. BMJ (Clinical Research Ed.). 1997;314(7082):705–10.

Grulich AE, Swerdlow AJ, Head J, Marmot MG. Cancer mortality in African and Caribbean migrants to England and Wales. Br J Cancer. 1992;66(5):905–11.

Singh GK, Yu SM. Adverse pregnancy outcomes: differences between US- and foreign-born women in major US racial and ethnic groups. Am J Public Health. 1996;86(6):837–43. doi:10.2105/AJPH.86.6.837.

Guendelman S, Buekens P, Blondel B, Kaminski M, Notzon FC, Masuy-Stroobant G. Birth outcomes of immigrant women in the United States, France, and Belgium. Matern Child Health J. 1999;3(4):177–87. doi:10.1023/A:1022328020935.

Essen B, Bodker B, Sjoberg NO, et al. Are some perinatal deaths in immigrant groups linked to suboptimal perinatal care services? BJOG. 2002;109(6):677–82.

Kempainen R, Nelson K, Williams DN, Hedemark L. Mycobacterium tuberculosis disease in Somali immigrants in Minnesota. Chest. 2001;119(1):176–80. doi:10.1378/chest.119.1.176.

Centers for Disease Control, Prevention (CDC). Increase in African immigrants and refugees with tuberculosis—Seattle-king county, Washington, 1998–2001. MMWR Morb Mortal Wkly Rep. 2002;51(39):882–3.

Adair R, Nwaneri O. Communicable disease in African immigrants in Minneapolis. Arch Intern Med. 1999;159(1):83–5. doi:10.1001/archinte.159.1.83.

Borgdorff MW, Behr MA, Nagelkerke NJ, Hopewell PC, Small PM. Transmission of tuberculosis in San Francisco and its association with immigration and ethnicity. Int J Tuberc Lung Dis. 2000;4(4):287–94.

LoBue PA, Moser KS. Screening of immigrants and refugees for pulmonary tuberculosis in San Diego County, California. Chest. 2004;126(6):1777–82. doi:10.1378/chest.126.6.1777.

Saunders DL, Olive DM, Wallace SB, Lacy D, Leyba R, Kendig NE. Tuberculosis screening in the federal prison system: an opportunity to treat and prevent tuberculosis in foreign-born populations. Public Health Rep. 2001;116(3):210–8.

Todd B. The QuantiFERON-TB gold test: a new blood assay offers a promising alternative in tuberculosis testing. Am J Nurs. 2006;106(6):33–4, 37.

Akinsete OO, Sides T, Hirigoyen D, et al. Demographic, clinical, and virologic characteristics of African-born persons with HIV/AIDS in a Minnesota hospital. AIDS Patient Care STDs. 2007;21(5):356–65. doi:10.1089/apc.2006.0074.

Harawa NT, Bingham TA, Cochran SD, Greenland S, Cunningham WE. HIV prevalence among foreign- and US-born clients of public STD clinics. Am J Public Health. 2002;92(12):1958–63. doi:10.2105/AJPH.92.12.1958.

Rosenthal L, Scott DP, Kelleta Z, et al. Assessing the HIV/AIDS health services needs of African immigrants to Houston. AIDS Educ Prev. 2003;15(6):570–80. doi:10.1521/aeap.15.7.570.24047.

Foley EE. HIV/AIDS and African immigrant women in Philadelphia: structural and cultural barriers to care. AIDS Care. 2005;17(8):1030–43. doi:10.1080/09540120500100890.

Nnoaham KE, Pool R, Bothamley G, Grant AD. Perceptions and experiences of tuberculosis among African patients attending a tuberculosis clinic in London. Int J Tuberc Lung Dis. 2006;10(9):1013–7.

Sullivan A. Phobia at the gates. Washington Post. May 14, 2008; A19.

Kim WR, Benson JT, Therneau TM, Torgerson HA, Yawn BP, Melton LJ 3rd. Changing epidemiology of hepatitis B in a U.S. community. Hepatology (Baltimore, MD). 2004;39(3):811–6. doi:10.1002/hep.20098.

Huerga H, Lopez-Velez R. Infectious diseases in Sub-Saharan African immigrant children in Madrid, Spain. Pediatr Infect Dis J. 2002;21(9):830–4. doi:10.1097/00006454-200209000-00009.

Palumbo E, Scotto G, Faleo G, Cibelli DC, Saracino A, Angarano G. Prevalence of HBV-genotypes in immigrants affected by HBV-related chronic active hepatitis. Arq Gastroenterol. 2007;44(1):54–7. doi:10.1590/S0004-28032007000100012.

Jauma Pou RM, Vinamata B. Morbidity among African immigrant population attended at a health center. Aten Primaria. 1994;13(6):283–9.

Posey DL, Blackburn BG, Weinberg M, et al. High prevalence and presumptive treatment of schistosomiasis and strongyloidiasis among African refugees. Clin Infect Dis. 2007;45(10):1310–5. doi:10.1086/522529.

Sachs WJ, Adair R, Kirchner V. Enteric parasites in east African immigrants. Symptoms and duration of U.S. residence are not predictive. Minn Med. 2000;83(12):25–8.

Garg PK, Perry S, Dorn M, Hardcastle L, Parsonnet J. Risk of intestinal helminth and protozoan infection in a refugee population. Am J Trop Med Hyg. 2005;73(2):386–91.

Carranza-Rodriguez C, Pardo-Lledias J, Muro-Alvarez A, Perez-Arellano JL. Cryptic parasite infection in recent West African immigrants with relative eosinophilia. Clin Infect Dis. 2008;46(6):e48–50. doi:10.1086/528865.

Caruana SR, Kelly HA, Ngeow JY, et al. Undiagnosed and potentially lethal parasite infections among immigrants and refugees in Australia. J Travel Med. 2006;13(4):233–9. doi:10.1111/j.1708-8305.2006.00045.x.

Lipner EM, Law MA, Barnett E, et al. Filariasis in travelers presenting to the GeoSentinel surveillance network. PLoS Negl Trop Dis. 2007;1(3):e88. doi:10.1371/journal.pntd.0000088.

Venters H, Nadeau C, Saul J, Gany F. Health screening data among liberian immigrants. Manuscript in preparation.

Read JG, Emerson MO, Tarlov A. Implications of black immigrant health for U.S. racial disparities in health. J Immigr Health. 2005;7(3):205–12. doi:10.1007/s10903-005-3677-6.

Hyman DJ, Ogbonnaya K, Pavlik VN, Poston WS, Ho K. Lower hypertension prevalence in first-generation African immigrants compared to US-born African Americans. Ethn Dis. 2000;10(3):343–9.

Hicks LS, Fairchild DG, Cook EF, Ayanian JZ. Association of region of residence and immigrant status with hypertension, renal failure, cardiovascular disease, and stroke, among African-American participants in the third national health and nutrition examination survey (NHANES III). Ethn Dis. 2003;13(3):316–23.

Lanska DJ. Geographic distribution of stroke mortality among immigrants to the United States. Stroke. 1997;28(1):53–7.

Beune EJ, Haafkens JA, Schuster JS, Bindels PJ. 'Under pressure': how Ghanaian, African-Surinamese and Dutch patients explain hypertension. J Hum Hypertens. 2006;20(12):946–55. doi:10.1038/sj.jhh.1002094.

Medalie JH, Papier CM, Goldbourt U, Herman JB. Major factors in the development of diabetes mellitus in 10,000 men. Arch Intern Med. 1975;135(6):811–7. doi:10.1001/archinte.135.6.811.

Uitewaal PJ, Manna DR, Bruijnzeels MA, Hoes AW, Thomas S. Prevalence of type 2 diabetes mellitus, other cardiovascular risk factors, and cardiovascular disease in Turkish and Moroccan immigrants in North West Europe: a systematic review. Prev Med. 2004;39(6):1068–76. doi:10.1016/j.ypmed.2004.04.009.

Tull ES, Ambrose JJ, Chambers E. A preliminary assessment of acculturation and its relationship to body size and glucose intolerance among blacks in the US Virgin Islands. Ethn Dis. 2003;13(1):15–21.

Obadia G, Lombrail P, Thibult N, Eschwege E, Passa P. Hospital care of insulin-treated diabetes in African immigrants, in France. Diabete Metab. 1986;12(1):16–20.

Johnson EB, Reed SD, Hitti J, Batra M. Increased risk of adverse pregnancy outcome among Somali immigrants in Washington State. Am J Obstet Gynecol. 2005;193(2):475–82. doi:10.1016/j.ajog.2004.12.003.

Vangen S, Stoltenberg C, Holan S, et al. Outcome of pregnancy among immigrant women with diabetes. Diabetes Care. 2003;26(2):327–32. doi:10.2337/diacare.26.2.327.

Las Heras Manso G, Junca Piera J, Feliu Frasnedo E, Rovira Fernandez JM, Gil Garcia M. Hemoglobinopathies and glucose-6-phosphate dehydrogenase deficiency in the Sub-Saharan immigrant population of the center and South Maresme region, Catalonia, Spain. Med Clín (Barc). 2008;131(1):5–9. doi:10.1157/13123035.

Giordano PC, Harteveld CL, Heister AJ, et al. The molecular spectrum of beta-thalassemia and abnormal hemoglobins in the allochthonous and autochthonous Dutch population. Community Genet. 1998;1(4):243–51. doi:10.1159/000016170.

Nicoletti A. Female genital cutting. J Pediatr Adolesc Gynecol. 2007;20(4):261–2. doi:10.1016/j.jpag.2007.03.098.

Nour NM. Female genital cutting: clinical and cultural guidelines. Obstet Gynecol Surv. 2004;59(4):272–9. doi:10.1097/01.OGX.0000118939.19371.AF.

Gibeau AM. Female genital mutilation: when a cultural practice generates clinical and ethical dilemmas. J Obstet Gynecol Neonatal Nurs. 1998;27(1):85–91. doi:10.1111/j.1552-6909.1998.tb02595.x.

Horowitz CR, Jackson JC. Female "circumcision": African women confront American medicine. J Gen Intern Med. 1997;12(8):491–9. doi:10.1046/j.1525-1497.1997.00088.x.

Ortiz ET. Female genital mutilation and public health: lessons from the British experience. Health Care Women Int. 1998;19(2):119–29. doi:10.1080/073993398246458.

Thierfelder C, Tanner M, Bodiang CM. Female genital mutilation in the context of migration: experience of African women with the Swiss health care system. Eur J Pub Health. 2005;15(1):86–90. doi:10.1093/eurpub/cki120.

Elgaali M, Strevens H, Mardh PA. Female genital mutilation—an exported medical hazard. Eur J Contracept Reprod Health Care. 2005;10(2):93–7. doi:10.1080/13625180400020945.

Berggren V, Bergstrom S, Edberg AK. Being different and vulnerable: experiences of immigrant African women who have been circumcised and sought maternity care in Sweden. J Transcult Nurs. 2006;17(1):50–7. doi:10.1177/1043659605281981.

Miranda J, Siddique J, Belin TR, Kohn-Wood LP. Depression prevalence in disadvantaged young black women—African and Caribbean immigrants compared to US-born African Americans. Soc Psychiatry Psychiatr Epidemiol. 2005;40(4):253–8. doi:10.1007/s00127-005-0879-0.

Gany F, Ebin V. Primary care in Senegalese: the value of understanding health beliefs in immigrant patients. In: Society for Research and Education in Primary Care Internal Medicine, Sixth Mid-Atlantic Regional Conference, Abstract Session, March 6, 1987.

Nadeem E, Lange JM, Edge D, Fongwa M, Belin T, Miranda J. Does stigma keep poor young immigrant and U.S.-born black and Latina women from seeking mental health care? Psychiatr Serv (Washington, D.C.). 2007;58(12):1547–54. doi:10.1176/appi.ps.58.12.1547.

Silveira ER, Ebrahim S. Social determinants of psychiatric morbidity and well-being in immigrant elders and whites in east London. Int J Geriatr Psychiatry. 1998;13(11):801–12. doi:10.1002/(SICI)1099-1166(1998110)13:11<801::AID-GPS876>3.0.CO;2-Z.

Fenta H, Hyman I, Noh S. Mental health service utilization by Ethiopian immigrants and refugees in Toronto. J Nerv Ment Dis. 2006;194(12):925–34. doi:10.1097/01.nmd.0000249109.71776.58.

Littlewood R, Lipsedge M. Some social and phenomenological characteristics of psychotic immigrants. Psychol Med. 1981;11(2):289–302.

Tang SS, Fox SH. Traumatic experiences and the mental health of Senegalese refugees. J Nerv Ment Dis. 2001;189(8):507–12. doi:10.1097/00005053-200108000-00003.

Nyagua JQ, Harris AJ. West African refugee health in rural Australia: complex cultural factors that influence mental health. Rural Remote Health. 2008;8(1):884.

Carta MG, Bernal M, Hardoy MC, Haro-Abad JM, Report on the Mental Health in Europe Working Group. Migration and mental health in europe (the state of the mental health in europe working group: Appendix 1). Clin Pract Epidemiol Mental Health. 2005;1:13. doi:10.1186/1745-0179-1-13.

Arieli A, Aychen S. Mental disease related to belief in being possessed by the "zar" spirit. Harefuah. 1994;126(11):636–42, 692.

Scuglik DL, Alarcon RD, Lapeyre AC 3rd, Williams MD, Logan KM. When the poetry no longer rhymes: mental health issues among Somali immigrants in the USA. Transcult Psychiatry. 2007;44(4):581–95. doi:10.1177/1363461507083899.

Physicians for Human Rights/Bellevue/NYU Program for Survivors of Torture. From persecution to prison: the health consequences of detention for asylum seekers. June 2003. ISBN 1-879707-40-3, Library of Congress 2003109841.

Steel Z, Silove D, Brooks R, Momartin S, Alzuhairi B, Susljik I. Impact of immigration detention and temporary protection on the mental health of refugees. Br J Psychiatry. 2006;188:58–64. doi:10.1192/bjp.bp.104.007864.

Dey AN, Lucas JW. Physical and mental health characteristics of U.S.-and foreign-born adults: United States, 1998–2003. Adv Data. 2006;369:1–19.

DeShaw PJ. Use of the emergency department by Somali immigrants and refugees. Minn Med. 2006;89(8):42–5.

Lucas JW, Barr-Anderson DJ, Kington RS. Health status, health insurance, and health care utilization patterns of immigrant black men. Am J Public Health. 2003;93(10):1740–7. doi:10.2105/AJPH.93.10.1740.

Rodriguez, C. Study shows US blacks trailing immigrants from Africa, Caribbean. Boston Globe. 2/17/03 2003.

Bazile AM (Center for Urban and Regional Affairs (CURA)). A needs assessment survey for a resource center for African immigrants and refugees in St. Paul, Minnesota. 2003. Available at: http://www.cura.umn.edu/publications/Afr-Refugee.pdf.

Apraku KK. African emigres in the United States: a missing link in Africa's social and economic development. New York: Praeger; 1991. p. 162.

Wolf RL, Lepore SJ, Vandergrift JL, et al. Knowledge, barriers, and stage of change as correlates of fruit and vegetable consumption among urban and mostly immigrant black men. J Am Diet Assoc. 2008;108(8):1315–22. doi:10.1016/j.jada.2008.05.011.

Hintzpeter B, Scheidt-Nave C, Muller MJ, Schenk L, Mensink GB. Higher prevalence of vitamin D deficiency is associated with immigrant background among children and adolescents in Germany. J Nutr. 2008;138(8):1482–90.

McGillivray G, Skull SA, Davie G, et al. High prevalence of asymptomatic vitamin D and iron deficiency in east African immigrant children and adolescents living in a temperate climate. Arch Dis Child. 2007;92(12):1088–93. doi:10.1136/adc.2006.112813.

Binet A, Kooh SW. Persistence of vitamin D-deficiency rickets in Toronto in the 1990s. Can J Public Health. 1996;87(4):227–30.

Barimah KB, van Teijlingen ER. The use of traditional medicine by Ghanaians in Canada. BMC Complement Altern Med. 2008;8:30.

Barry E. A taste of baboon and monkey meat, and maybe of prison, too. New York Times. November 17, 2007.

Gee EM, Kobayashi KM, Prus SG. Examining the healthy immigrant effect in mid- to later life: findings from the Canadian community health survey. Can J Aging. 2004;23 Suppl 1:S61–9.

Koya DL, Egede LE. Association between length of residence and cardiovascular disease risk factors among an ethnically diverse group of United States immigrants. J Gen Intern Med. 2007;22(6):841–6. doi:10.1007/s11606-007-0163-y.

Bennett GG, Wolin KY, Okechukwu CA, et al. Nativity and cigarette smoking among lower income blacks: results from the healthy directions study. J Immigr Minor Health. 2008;10(4):305–11.

Bennett GG, Wolin KY, Askew S, Fletcher R, Emmons KM. Immigration and obesity among lower income blacks. Obesity (Silver Spring, MD). 2007;15(6):1391–4. doi:10.1038/oby.2007.166.

Wanner P, Khlat M, Bouchardy C. Life style and health behavior of southern European and north African immigrants in France. Rev Epidemiol Sante Publique. 1995;43(6):548–59.

Luboshitzky R, Atar S, Qupti G, Tamir A, Dgani Y, Flatau E. Prevalence of diabetes mellitus and glucose intolerance in adult Ethiopian immigrants. Harefuah. 1995;128(7):406–8, 464.

Bos V, Kunst AE, Garssen J, Mackenbach JP. Duration of residence was not consistently related to immigrant mortality. J Clin Epidemiol. 2007;60(6):585–92. doi:10.1016/j.jclinepi.2006.08.010.

African Services Committee. Health Promotion. http://www.africanservices.org/HealthProgramsForImmigrants.htm. Updated 200710/22/08.

Shetty N, Shemko M, Abbas A. Knowledge, attitudes and practices regarding tuberculosis among immigrants of Somalian ethnic origin in London: a cross-sectional study. Commun Dis Public Health. 2004;7(1):77–82.
About this article
Cite this article
Venters, H., Gany, F. African Immigrant Health. J Immigrant Minority Health 13, 333–344 (2011). https://doi.org/10.1007/s10903-009-9243-x
Received:

Accepted:

Published:

Issue Date:

DOI: https://doi.org/10.1007/s10903-009-9243-x
Keywords