Abstract
Through using a latent growth curve model (LGCM), the present study investigated longitudinal relationships between examination stress, self-esteem, and psychological well-being in Chinese high school students. This paper presents results of a three-wave longitudinal study among 248 Chinese high school students who were followed over the course of one semester. The students completed questionnaires about once every 2 months from the beginning to the end of a school semester for a total of three questionnaires including the shorten version of Academic Stress Scale, the Rosenberg Self-Esteem Scale and the Chinese version of Psychological Well-Being Scale. The results obtained from latent growth curve modeling (LGCM) showed that the initial examination stress level negatively predicted the students' initial level of psychological well-being. Also, changes in examination stress over time negatively predicted changes in psychological well-being. In addition, self-esteem can mediate the effects of examination stress on psychological well-being: first, initial level of examination stress can influence the initial level of psychological well-being via self-esteem; second, examination stress at Time 1 predicted psychological well-being at Time 3 mediated by self-esteem at Time 2. These findings contributed the theoretical explanation about the effect of stress in damaging psychological well-being and the mediating mechanism of self-esteem. There are also some practical implications on improving psychological well-being among the high school students through reducing the levels of examination stress.
This is a preview of subscription content, log in to check access.
Access options
Buy single article
Instant access to the full article PDF.
US$ 39.95
Price includes VAT for USA
Subscribe to journal
Immediate online access to all issues from 2019. Subscription will auto renew annually.
US$ 99
This is the net price. Taxes to be calculated in checkout.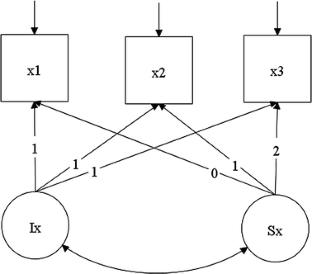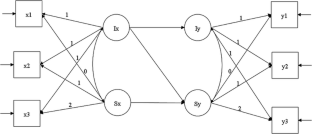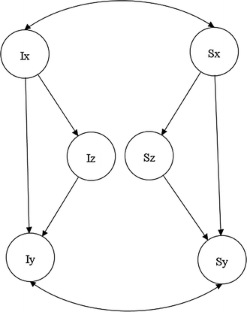 References
Albertsen, K., Rugulies, R., Garde, A. H., & Burr, H. (2010). The effect of the work environment and performance-based self-esteem on cognitive stress symptoms among Danish knowledge workers. Scandinavian Journal of Public Health,38(3), 81–89.

Arulrajah, A. A., & Harun, L. M. H. (2000, July). Relationship of psychological wellbeing with perceived stress, coping styles, and social support amongst university undergraduates. Paper presented at the national conference on Graduate Research in Education, Malaysia.

Bakhshi, A. B., Sharifi, T., & Ghasemi, P. M. (2015). Assessment the relationship of psychological well-being with religiosity attitude, self-esteem and psychological hardiness by equation structural modeling among students of Islamic Azad and public universities in Shahrekord. Journal of Health Promotion Management,4(3), 60–69.

Baldwin, S. A., & Hoffmann, J. P. (2002). The dynamics of self-esteem: A growth-curve analysis. Journal of Youth and Adolescence,31(2), 101–113.

Barendregt, C. S., van der Laan, A. M., Bongers, I. L., & Van Nieuwenhuizen, C. (2016). Longitudinal relation between general well-being and self-esteem: Testing differences for adolescents admitted to secure residential care and after discharge. International Journal of Offender Therapy and Comparative Criminology,60(16), 1836–1855.

Carrard, I., Crepin, C., Ceschi, G., Golay, A., & Van der Linden, M. (2012). Relations between pure dietary and dietary-negative affect subtypes and impulsivity and reinforcement sensitivity in binge eating individuals. Eating Behaviors,13(1), 13–19.

Chao, R. C. L. (2011). Managing stress and maintaining well-being: Social support, problem-focused coping, and avoidant coping. Journal of Counseling & Development,89(3), 338–348.

Cheng, S. T., & Chan, A. C. M. (2005). Measuring psychological well-being in the Chinese. Personality and Individual Differences,38(6), 1307–1316.

Cheng, H., & Furnham, A. (2003). Attributional style and self-esteem as predictors of psychological well being. Counselling Psychology Quarterly,16(2), 121–130.

Choi, M. K. (2010). The relations of children's stress, self-esteem, and subjective well-being. Journal of the Korean Home Economics Association,48(10), 65–75.

Chu, P. S., Saucier, D. A., & Hafner, E. (2010). Meta-analysis of the relationships between social support and well-being in children and adolescents. Journal of Social and Clinical Psychology,29(6), 624–645.

DeLongis, A., Folkman, S., & Lazarus, R. S. (1988). The impact of daily stress on health and mood: Psychological and social resources as mediators. Journal of Personality and Social Psychology,54(3), 486–495.

Dogan, T., Totan, T., & Sapmaz, F. (2013). The role of self-esteem, psychological well-being, emotional self-efficacy, and affect balance on happiness: A path model. European Scientific Journal,9(20), 31–42.

Dohrenwend, B. S., & Dohrenwend, B. P. (Eds.). (1974). Stressful life events: Their nature and effects. New York: Wiley.

Donnelly, E. A. (2010). Occupationally related stress exposures and stress reactions in the emergency medical services. Tallahassee: Florida State University.

Duncan, T. E., Duncan, S. C., & Strycker, L. A. (2013). An introduction to latent variable growth curve modeling: Concepts, issues, and application. London: Routledge.

Edwards, J. A. (2004). Stress and well-being in the workplace: A longitudinal cross-lagged structural equation modelling investigation. Doctoral dissertation. Middlesex University, London.

Eisenbarth, C. (2012). Does self-esteem moderate the relations among perceived stress, coping, and depression? College Student Journal,46(1), 149–157.

Eman, S., Dogar, I. A., Khalid, M., & Haider, N. (2012). Gender differences in test anxiety and examination stress. Journal of Pakistan Psychiatric Society,9(2), 85–90.

Fleming, J. S., & Courtney, B. E. (1984). The dimensionality of self-esteem: II. Hierarchical facet model for revised measurement scales. Journal of Personality and Social Psychology,46(2), 404–421.

Folkman, S., Lazarus, R. S., Dunkelschetter, C., Delongis, A., & Gruen, R. J. (1986). Dynamics of a stressful encounter: Cognitive appraisal, coping, and encounter outcomes. Journal of Personality and Social Psychology,50(5), 992–1003.

Gardner, D. H., & Parkinson, T. J. (2011). Optimism, self-esteem, and social support as mediators of the relationships among workload, stress, and well-being in veterinary students. Journal of Veterinary Medical Education,38(1), 60–66.

Goode, K. T., Haley, W. E., Roth, D. L., & Ford, G. R. (1998). Predicting longitudinal changes in caregiver physical and mental health: A stress process model. Health Psychology,17(2), 190–198.

Hinton, R., & Earnest, J. (2010). Stressors, coping, and social support among women in Papua New Guinea. Qualitative Health Research,20(2), 224–238.

Hobfoll, S. E. (1989). Conservation of resource: A new attempt at conceptualizing tress. American Psychologist,44(3), 513–524.

Huang, Y. T. (2014, January). Cumulative and interaction effects of risk factors on depressed mood among adolescents in Taiwan. Paper presented at the 8th annual conference of the Society for Social Work and Research, San Antonio, TX.

Hutson, A., Bleland, K., & Douglass, J. (2016). School-Connect intervention impact on high school students' discipline referrals and academic outcomes. Austin: Agile Analytics.

Kernis, M. H. (2005). Measuring self-esteem in context: The importance of stability of self-esteem in psychological functioning. Journal of Personality,73(6), 1569–1605.

Kim, E., Hogge, I., & Salvisberg, C. (2014). Effects of self-esteem and ethnic identity: Acculturative stress and psychological well-being among Mexican immigrants. Hispanic Journal of Behavioral Sciences,36(2), 144–163.

Kling, K. C., Hyde, J. S., Showers, C. J., & Buswell, B. N. (1999). Gender differences in self-esteem: A meta-analysis. Psychological Bulletin,125(4), 470–500.

Kofman, O., Meiran, N., Greenberg, E., Balas, M., & Cohen, H. (2006). Enhanced performance on executive functions associated with examination stress: Evidence from task-switching and Stroop paradigms. Cognition and Emotion,20(5), 577–595.

Kohn, J. P., & Frazer, G. H. (1986). An academic stress scale: Identification and rated importance of academic stressors. Psychological Reports,59(2), 415–426.

Lawson, H., Quinn, K., Miller, R., & Hardiman, E. (2006). Mental health needs and problems as opportunities for expanding the boundaries of school improvement. In R. J. Waller (Ed.), Fostering child and adolescent mental health in the classroom (pp. 293–309). Thousand Oaks, CA: Sage.

Lazarus, R. S., & Folkman, S. (1984). Stress, appraisal, and coping. New York: Springer.

Leary, M. R. (2005). Sociometer theory and the pursuit of relational value: Getting to the root of self-esteem. European Review of Social Psychology,16(1), 75–111.

Lee, J. S., Joo, E. J., & Choi, K. S. (2013). Perceived stress and self-esteem mediate the effects of work-related stress on depression. Stress and Health,29(1), 75–81.

Lewis, R. S., Nikolova, A., Chang, D. J., & Weekes, N. Y. (2008). Examination stress and components of working memory. Stress,11(2), 108–114.

Li, Q., Zhao, L., & Wang, W. (2010). The effect of examination stress on emotion and immunity of primary school student. Sichuan Mental Health,23(1), 30–31.

Lind, V. R., & Lind, V. R. (1997). The relationship between Hispanic enrollment and the classroom environment in secondary choral music programs. Doctoral dissertation. The University of Arizona, Tucson.

Lopez, S. J., & Snyder, C. R. (Eds.). (2004). Positive psychological assessment: A handbook of models and measures. Washington, DC: American Psychological Association.

MacKinnon, D. P. (2008). Introduction to statistical mediation analysis. New York: Erlbeum and Taylor Francis Group.

Martin, J. A., & Ickovics, J. R. (1987). The effects of stress on the psychological well-being of Army wives: Initial findings from a longitudinal study. Journal of Human Stress,13(3), 108–115.

Meadows, S. O., Brown, J. S., & Elder, G. H. (2006). Depressive symptoms, stress, and support: Gendered trajectories from adolescence to young adulthood. Journal of Youth and Adolescence,35(1), 89–99.

Mechanic, D. (1983). Adolescent health and illness behavior: Review of the literature and a new hypothesis for the study of stress. Journal of Human Stress,9(2), 4–13.

Mohapatra, S., Panigrahi, S. K., & Rath, D. (2012). Examination stress in adolescents. Asian Journal of Paediatric Practice,16(1), 1–3.

Munir, T., Shafiq, S., Ahmad, Z., & Khan, S. (2015). Impact of loneliness and academic stress on psychological well being among college students. Academic Research International,6(2), 343–355.

Murray, K., Rieger, E., & Byrne, D. (2013). A longitudinal investigation of the mediating role of self-esteem and body importance in the relationship between stress and body dissatisfaction in adolescent females and males. Body Image,10(4), 544–551.

Muthén, B., & Muthén, L. (2012). Mplus version 7: User's guide. Los Angeles, CA: Muthén & Muthén.

Nikitha, S., Jose, T. T., & Valsaraj, B. P. (2014). A correlational study on academic stress and self-esteem among higher secondary students in selected schools of Udupi district. Nitte University Journal of Health Science,4(1), 106–108.

Norvilitis, J. M., & Reid, H. M. (2012). Predictors of academic and social success and psychological well-being in college students. Education Research International,2012(3), 127–135.

Ortuño-Sierra, J., Aritio-Solana, R., Chocarro de Luis, E., & Fonseca-Pedrero, E. (2015). Early adolescence and stress in the school context: An examination of the student stress inventory-stress manifestation. Electronic Journal of Research in Educational Psychology,13(3), 607–630.

Paradise, A. W., & Kernis, M. H. (2002). Self-esteem and psychological well-being: Implications of fragile self-esteem. Journal of Social and Clinical Psychology,21(4), 345–361.

Pearlin, L. I., Menaghan, E. G., Lieberman, M. A., & Mullan, J. T. (1981). The stress process. Journal of Health and Social Behavior,22, 337–356.

Preacher, K. J., & Hayes, A. F. (2008). Asymptotic and resampling strategies for assessing and comparing indirect effects in multiple mediator models. Behavior Research Methods,40(3), 879–891.

Putwain, D. (2007). Researching academic stress and anxiety in students: Some methodological considerations. British Educational Research Journal,33(2), 207–219.

Rohrmann, S., Netter, P., Hennig, J., & Hodapp, V. (2003). Repression–sensitization, gender, and discrepancies in psychobiological reactions to examination stress. Anxiety Stress and Coping,16(3), 321–329.

Rose, J. (2010, November). The effect of frustration on implicit self-esteem. Paper presented at the annual meeting of the Oklahoma Research Day, Cameron University, Lawton.

Rosenberg, M. (1965). Society and the adolescent self-image. Princeton, NJ: Princeton University Press.

Rosenberg, M., Schooler, C., Schoenbach, C., & Rosenberg, F. (1995). Global self-esteem and specific self-esteem: Different concepts, different outcomes. American Sociological Review,60(1), 141–156.

Rusch, N., Muller, M., Heekeren, K., Theodoridou, A., Metzler, S., Dvorsky, D., et al. (2014). Longitudinal course of self-labeling, stigma stress and well-being among young people at risk of psychosis. Schizophrenia Research,158(1), 82–84.

Ryff, C. D. (1989). Happiness is everything, or is it? Explorations on the meaning of psychological well-being. Journal of Personality and Social Psychology,57(6), 1069–1081.

Ryff, C. D., & Singer, B. H. (2008). Know thyself and become what you are: A eudaimonic approach to psychological well-being. Journal of Happiness Studies,9(1), 13–39.

Satorra, A., & Bentler, P. M. (1994). Corrections to test statistics and standard errors in covariance structure analysis. In A. von Eye & C. C. Clogg (Eds.), Latent variables analysis: Applications for developmental research (pp. 399–419). Thousand Oaks, CA: Sage.

Schilling, K. (2015). Examining the role of self-esteem in the association between emotional vulnerability and psychological well-being. Master's thesis. University of Dayton: Ohio.

Schwartz, G., Schwartz, J., Nowack, K., & Eichling, P. (1992). Changes in perceived stress and social support over time are related to changes in immune function. Unpublished manuscript. University of Arizona and Canyon Ranch, Arizona, USA.

Siddique, C., & D'Arcy, C. (1984). Adolescence, stress, and psychological well-being. Journal of Youth and Adolescence,13(6), 459–473.

Singh, R., Goyal, M., Tiwari, S., Ghildiyal, A., Nattu, S., & Das, S. (2011). Effect of examination stress on mood, performance and cortisol levels in medical students. Indian Journal of Physiology and Pharmacology,56(1), 48–55.

Srivastava, A. (2015). Examination stress among Indian adolescents: A perspective. International Journal of Management and Social Science Research Review,1(7), 17–21.

Susser, M. (1981). The epidemiology of life stress. Psychological Medicine,11(1), 1–8.

Taylor, S. E., & Stanton, A. L. (2007). Coping resources, coping processes, and mental health. Annual Review of Clinical Psychology,3, 377–401.

Topham, P., & Moller, N. (2011). New students' psychological well-being and its relation to first year academic performance in a UK university. Counselling and Psychotherapy Research,11(3), 196–203.

Twenge, J. M., & Campbell, W. K. (2001). Age and birth cohort differences in self-esteem: A cross-temporal meta-analysis. Personality and Social Psychology Review,5(4), 321–344.

Uba, I., Yaacob, S. N., Talib, M. A., Mofrad, S., & Abdullah, R. (2013). Effect of self-esteem in the relationship between stress and substance abuse among adolescents: A mediation outcome. International Journal of Social Science and Humanity,3(3), 214–217.

Wadee, A. A., Kuschke, R. H., Kometz, S., & Berk, M. (2001). Personality factors, stress and immunity. Stress and Health,17(1), 25–40.

Weekes, N., Lewis, R., Patel, F., Garrison-Jakel, J., Berger, D. E., & Lupien, S. J. (2006). Examination stress as an ecological inducer of cortisol and psychological responses to stress in undergraduate students. Stress,9(4), 199–206.

Yang, M. Y. (2016). Research on the relationship among learning stress, resilience and test anxiety of senior student. Master's thesis. Guizhou Normal University, China.

Youngs, G. A., Rathge, R., Mullis, R., & Mullis, A. (1990). Adolescent stress and self-esteem. Adolescence,25(98), 333–341.

Zhang, L., & Postiglione, G. A. (2001). Thinking styles, self-esteem, and socio-economic status. Personality and Individual Differences,31(8), 1333–1346.

Zhao, X., Lynch, J. G., & Chen, Q. (2010). Reconsidering baron and kenny: Myths and truths about mediation analysis. Journal of Consumer Research,37(2), 197–206.

Zhong, L. F. (2009). Academic stress and subjective well-being: The moderating effects of perceived social support. Paper presented at the 16th international conference on Industrial Engineering and Engineering Management, Peking, China.
Acknowledgements
The authors would like to thank National Nature Science Foundation of China (31200778) and the Fundamental Research Funds for the Central Universities (15SZTZ01) for funding this research. We thank Drs. Rhoda E. and Edmund F. Perozzi for their extensive review and English language assistance on this paper.
About this article
Cite this article
Xiang, Z., Tan, S., Kang, Q. et al. Longitudinal Effects of Examination Stress on Psychological Well-Being and a Possible Mediating Role of Self-Esteem in Chinese High School Students. J Happiness Stud 20, 283–305 (2019). https://doi.org/10.1007/s10902-017-9948-9
Keywords
LGCM

Psychological well-being

Examination stress

Adolescents