Abstract
Home and neighbourhood, two deeply personal forms of place attachment, are created through the agency of an individual and community to transform space to reflect their needs and personality. Drawing on extensive qualitative, participatory fieldwork in Durban, South Africa, the purpose of this article is to explore how individuals living within state-subsidised aged housing transform the built environment through everyday living practices and ways of belonging, and in turn, how the design of the built environment within the building shapes resident's sense of home, belonging and neighbourhood. Specifically, it responds to a lack of literature on how aged residents read, react, and interact with the built environment in these spaces, particularly within Global South or African contexts. Findings suggests that due to the built environment, residents have had little scope to create home, and instead feel disconnected from their living space, while also hindering the formation of a sense of neighbourhood. As a result, many residents are poorly adjusted to their new lives, which has resulted in a number of unintended social consequences, including loneliness and depression, leading to conflict, stress, and in some cases, death. Recommendations stress the importance of design features which allow for continuity from old life to new, the development of functional and attractive social spaces, and co-creative design processes for future buildings.
Access options
Buy single article
Instant access to the full article PDF.
USD 39.95
Price excludes VAT (USA)
Tax calculation will be finalised during checkout.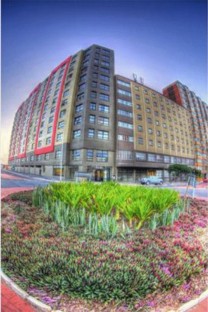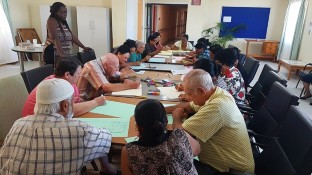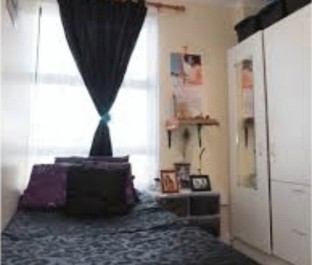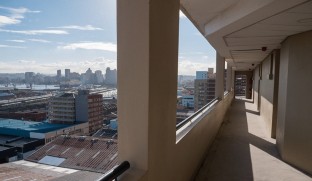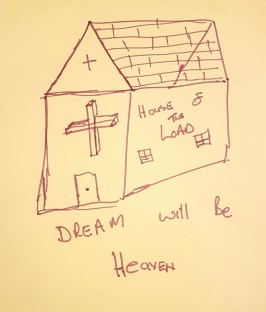 Notes
Defined by Stats SA as individuals 60 years and older. However, The Older Persons Act 13 of 2006 defines the aged as a person who, in the case of a male, is 65 years of age or older and in the case of a female, is 60 years of age or older.

The percentage for the general adult population is just under 50% (49.2) (Statistics South Africa, 2017).

From a certain angle, this policy formalises and acknowledges the role that non-state entities have historically played in South Africa in providing housing and services for vulnerable groups, such as the aged, while attempting to shift the burden of special-needs housing provision from an overwhelmed public sector to civil society.

Space can be publically accessible, or private, reserved for the exclusive access of some. In most regards, the distinction has been defined within the literature by access and use features, rather than ownership, with public space being broadly defined as public accessible places where people go for their activities (Karaçor, 2016).

This work is based on research carried out for the Urban Futures Centre at the Durban University of Technology, supported by the National Research Foundation (NRF) Blue Skies Grant (104,835).

Construction of the building cost R151,704,711, of which, R69,887,981 was provided through the subsidy.

The municipality in which Durban is located.

Waiting times are highly variable, and can depend on a variety of factors, however a few respondents described waiting up to three years for an opening in a TAFTA building.

The contract was due for renewal in January 2019, however TAFTA did not renew, and now handles letting in-house.

TAFTA claims the cost of renovating the building was financially unfeasible (Staff interview, 10/04/2018).

Flats at Ray Hulett House were considerably more spacious than at Langeler Towers, with private ensuite bathrooms and dedicated lounge space.

This is particularly the case on lower floors, although it does also reflect the experiences of many residents on upper floors.

At the time of the investigation, the top floors had not been rented out completely yet, so there were fewer tenants per floor.

It can also get quite busy or congested, as people come and go throughout the day, which gives the space some vibrancy, as it serves as reception and lobby for both TAFTA buildings.

As a reminder, Langeler Towers was built as an additional wing to John Conradie house, and the two buildings share a common lobby, parking lot, and access to the first floor healing garden.

In fact, more than a few respondents expressed the belief that they were not allowed to use the healing gardens at all, which building staff strongly refute.

The famous Apartheid-era prison island where political prisoners, such as Nelson Mandela, were held.

This number has not been verified by TAFTA. The number of deaths reported by respondents was often inconsistent.
References
Addae-Dapaah, K., Wong, G. K., & Mie. (2001). Housing and the elderly in Singapore–financial and quality of life implications of ageing in place. Journal of Housing and the Built Environment, 16(2), 153–178.

Agnew, J. (2011). Space and place. In J. Agnew & D. Livingstone (Eds.), Handbook of geographical knowledge (pp. 316–331). London: Sage.

Ainoriza, A. M., Murni, N., & Abd Aziz, W. N. A. W. (2016). Housing aspirations of the elderly in Malaysia: A comparison of urban and rural areas. Journal of design and built environment, 16(2), 201.

Anton, C. E., & Lawrence, C. (2014). Home is where the heart is: The effect of place of residence on place attachment and community participation. Journal of Environmental Psychology, 40, 451–461. https://doi.org/10.1016/j.jenvp.2014.10.007.

Anton, C. E., & Lawrence, C. (2016). The relationship between place attachment, the theory of planned behaviour and residents' response to place change. Journal of Environmental Psychology, 47, 145–154. https://doi.org/10.1016/j.jenvp.2016.05.010.

Arnberger, A., Allex, B., Eder, R., Ebenberger, M., Wanka, A., Kolland, F., & Hutter, H.-P. (2017). Elderly resident's uses of and preferences for urban green spaces during heat periods. Urban Forestry and Urban Greening, 21, 102–115.

Bijen, G., & Piracha, A. (2017). Future directions for social housing in NSW: new opportunities for 'place'and 'community'in public housing renewal. Australian Planner, 54(2), 153–162.

Bowling, A. (1997). Research methods in health: Investigating health and health services. Buckingham: Open University Press.

Carmona, M., Heath, T., Tiesdell, S., & Oc, T. (2010). Public places, urban spaces: The dimensions of urban design. UK: Routledge.

Cook, D. J. (2006). Health monitoring and assistance to support aging in place. J. UCS, 12(1), 15–29.

Darcy, M., & Rogers, D. (2017). Reclaiming identity and place. From Conflict to Inclusion in Housing: Interaction of Communities, Residents and Activists, 1, 167.

Dixon, J., & Durrheim, K. (2000). Displacing place-identity: A discursive approach to locating self and other. British Journal of Social Psychology, 39(1), 27–44. https://doi.org/10.1348/014466600164318.

Dolamore, S., & Naylor, L. A. (2018). Providing solutions to LGBT homeless youth: Lessons from Baltimore's youth empowered society. Public Integrity, 20(6), 595–610.

Escobedo, P., Gonzalez, K. D., Kuhlberg, J., Calanche, M., et al. (2019). Community needs assessment among latino families in an urban public housing development. Hispanic Journal of Behavioral Sciences, 41(3), 344–362.

Galster, G. (2001). On the nature of neighbourhood. Urban Studies, 38(12), 2111–2124. https://doi.org/10.1080/00420980120087072.

Gan, X., Zuo, J., Ye, K., Li, D., Chang, R., & Zillante, G. (2016). Are migrant workers satisfied with public rental housing? A study in Chongqing, China. Habitat International, 56, 96–102.

Gardner, P. J. (2011). Natural neighborhood networks—important social networks in the lives of older adults aging in place. Journal of aging studies, 25(3), 263–271.

Gibler, K. (2003). Aging subsidized housing residents: A growing problem in US cities. Journal of Real Estate Research, 25(4), 395–420.

Gillman AE, Simmel A, Simon EP (1986) Visual handicap in the aged Self-reported visual disability and the quality of life of residents of public housing for the elderly. Journal of Visual Impairment and Blindness. 80(2), 588–590.

Gonyea, J. G., Curley, A., Melekis, K., Levine, N., & Lee, Y. (2018). Loneliness and depression among older adults in urban subsidized housing. Journal of Aging and Health, 30(3), 458–474. https://doi.org/10.1177/0898264316682908.

Han, K., & Kwon, SoonJung. (2013). A study on the planning concept of elderly housing in aged society. Journal of the Korea Institute of Healthcare Architecture, 19(2), 7–17.

Ibem, E. O., Opoko, P. A., & Aduwo, E. B. (2017). Satisfaction with neighbourhood environments in public housing: Evidence from Ogun State Nigeria. Social Indicators Research, 130(2), 733–757.

Kalina, M. (2020). Narratives of home and neighbourhood within state-subsidised aged housing in Durban, South Africa. Journal of Aging Studies, 54, 100864. https://doi.org/10.1016/j.jaging.2020.100864.

Karaçor, Elif Kutay. (2016). Public vs private the evaluation of different space types in terms of publicness dimension. European Journal of Sustainable Development, 5(3), 51. https://doi.org/10.14207/ejsd.2016.v5n3p51.

Kim, M., & Nam, Y. (2011). Planning factor of the housing for the disabled and aged based on the inclusive housing. Journal of the Korea Institute of Healthcare Architecture, 17(4), 57–68.

Kose, S., & Nakaohji, M. (1991). Design guidelines for dwellings for an ageing society—a Japanese perspective: Japanese housing policy for ageing society. Building research and information, 19(1), 24–30.

Krueger, R. A. (1994). Focus groups: A practical guide for applied research. New Jersey: SAGE.

Kwon, H. J., Ahn, M., Lee, S.-J., & Kim, S.-K. (2015). US baby boomers' desire to age in place and residential satisfaction. Journal of Housing for the Elderly, 29(4), 348–372.

Leith, K. H. (2006). "Home is where the heart is…or is it?": A phenomenological exploration of the meaning of home for older women in congregate housing. Journal of Aging Studies, 20(4), 317–333. https://doi.org/10.1016/j.jaging.2005.12.002.

Lewicka, M. (2011). Place attachement: How far have we come in the last 40 years? Journal of Environmental Psychology, 12, 285–303.

Lies, M. M., Kang, M., & Sample, R. K. (2017). Place attachment and design features in a rural senior cohousing community. Housing and Society, 44(1–2), 41–63. https://doi.org/10.1080/08882746.2017.1394130.

Maina JJ, Zarafi IG, and Stanley AM (2018) Unsatisfactory Amenities: Rethinking Management of University Staff Housing of Public Universities in Nigeria. Savanna 24(3)

Mancini, J. A. (1981). Effects of health and income on control orientation and life satisfaction among aged public housing residents. The International Journal of Aging and Human Development, 12(3), 215–220.

Mazur, E., & Urbanek, J. (1983). Space in geography. GeoJournal, 7(2), 139–143.

McDonough, K. E., & Davitt, J. K. (2011). It takes a village: Community practice, social work, and aging-in-place. Journal of Gerontological Social Work, 54(5), 528–541.

Meagher, B. R. (2020). Ecologizing social psychology: The physical environment as a necessary constituent of social processes. Personality and Social Psychology Review, 24(1), 3–23. https://doi.org/10.1177/1088868319845938.

Miller, N. A. (2011). Relations among home-and community-based services investment and nursing home rates of use for working-age and older adults: A state-level analysis. American journal of public health, 101(9), 1735–1741.

Milligan, M. J. (1998). Interactional past and potential: The social construction of place attachment. Symbolic Interaction, 21(1), 1–33. https://doi.org/10.1525/si.1998.21.1.1.

Mohit, M. A., & Azim, M. (2018). Residents' satisfaction with public housing in hulhumale'area of male' Maldives. . Asian Journal of Environment-Behaviour Studies, 3(9), 125–135.

Oluwatosin, A. O. (2018). Factors affecting residents' satisfaction in private and public housing estates in Akure, Nigeria. International Journal of Housing and Human Settlement Planning, 4(2), 12–26.

Ong, R. (2016). Financing aged care: The role of housing wealth and intergenerational relationships. In H. Kendig, P. McDonald, & J. Piggott (Eds.), Population ageing and Australia's future. Canberra: ANU Press.

Pawson, H., Milligan, V., & Yates, J. (2020). The Indigenous housing policy challenge housing policy in Australia springer. Singapore: Springer Singapore.

Pretty, G. H., Chipuer, H. M., & Bramston, P. (2003). Sense of place amongst adolescents and adults in two rural Australian towns: The discriminating features of place attachment, sense of community and place dependence in relation to place identity. Journal of Environmental Psychology, 23(3), 273–287. https://doi.org/10.1016/S0272-4944(02)00079-8.

Salcedo, R. F., Baca, M., Cardoso, R., & Pereira, T. C. (2016). Spatial quality of social housing for seniors: Village of the elderly in São Paulo (Brazil). Journal of Civil Engineering and Architecture, 10, 615–628.

Shenk, D., Kuwahara, K., & Zablotsky, D. (2004). Older women's attachments to their home and possessions. Journal of Aging Studies, 18(2), 157–169. https://doi.org/10.1016/j.jaging.2004.01.006.

Shiran, M. (2019). The role of architectural design in enhancing place attachment for older adults in retirement communities. Kelburn: Victoria University of Wellington.

Srichuae, S., Nitivattananon, V., & Perera, R. (2016). Aging society in Bangkok and the factors affecting mobility of elderly in urban public spaces and transportation facilities. Iatss Research, 40(1), 26–34.

Statistics South Africa (2011) South African census. Pretoria: Statistics South Africa

Statistics South Africa (2017) Mid-year Population Estimates. Pretoria: Stastics South Africa (StatsSA)

Sugihara, S., & Evans, G. W. (2000). Place attachment and social support at continuing care retirement communities. Environment and Behavior, 32(3), 400–409. https://doi.org/10.1177/00139160021972586.

TAFTA (2018). Annual Report. Durban. Available at: https://www.tafta.org.za/images/ann_rep.pdf. Accessed 11 December 2018.

Thrift, N. (2003). Space: The fundamental stuff of human geography. In N. Clifford, S. L. Holloway, S. P. Price, & G. Valentine (Eds.), Key concepts in geography (pp. 95–108). New York: Sage Publications.

Vanleerberghe, P., Witte, De., Nico, C., Claudia, S., Robert, L., & Verté, D. (2017). The quality of life of older people aging in place: a literature review. Quality of Life Research, 26(11), 2899–2907.

Wiles, J., Allen, R., Palmer, A., Hayman, K., Keeling, S., & Kerse, N. (2009). Older people and their social spaces: A study of well-being and attachment to place in Aotearoa New Zealand. Social science and medicine, 1982(68), 664–671. https://doi.org/10.1016/j.socscimed.2008.11.030.

Wiles, J. L., Leibing, A., Guberman, N., Reeve, J., & Allen, R. E. S. (2012). The meaning of "aging in place" to older people. The gerontologist, 52(3), 357–366.

World Health Organisation (2015) World report on ageing and health. Geneva, World Health Organisation

Yung, E. H. K., Conejos, S., & Chan, E. H. W. (2016). Social needs of the elderly and active aging in public open spaces in urban renewal. Cities, 52, 114–122.
Additional information
Publisher's Note
Springer Nature remains neutral with regard to jurisdictional claims in published maps and institutional affiliations.
About this article
Cite this article
Kalina, M. "A neighbourhood of necessity": creating home and neighbourhood within subsidised aged housing in Durban, South Africa. J Hous and the Built Environ 36, 1671–1697 (2021). https://doi.org/10.1007/s10901-020-09816-7
Received:

Accepted:

Published:

Issue Date:

DOI: https://doi.org/10.1007/s10901-020-09816-7
Keywords
Aged housing

South Africa

Home

Neighbourhood

Built environment