Abstract
Set in Brisbane–Australia's third city—this study solicits the views of residents regarding the preservation of the iconic Queenslander houses (late nineteenth century–early twentieth century). Through in-depth interviews with twenty participants, we sought to determine whether owner-occupiers of Queenslanders value this heritage and why, whether they are engaged in its protection, and if so, what their motivations are. We found that Queenslanders are valued on multiple levels: as placemaking features, as aesthetic pleasure, and as climatic comfort. While maintaining an older home involves a substantial amount of time and money—available mostly to the middle-class and middle-aged groups—this is viewed as fair considering the benefits of living in a Queenslander. Residents believe that the local government can and should do more to protect what is left of the historical housing stock. However, one portion of the public only cares to preserve the outer shells of heritage homes while extensively renovating and modernising interiors. A concern for heritage is sometimes used as a screen for NIMBYism. As a growing city, Brisbane needs to navigate a fine line between increasing the supply of apartment units and preserving the character of local neighbourhoods, which traditionally have been single-family only.
Access options
Buy single article
Instant access to the full article PDF.
US$ 39.95
Tax calculation will be finalised during checkout.
Subscribe to journal
Immediate online access to all issues from 2019. Subscription will auto renew annually.
US$ 79
Tax calculation will be finalised during checkout.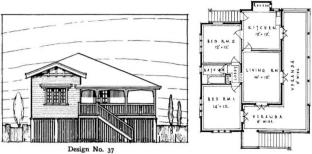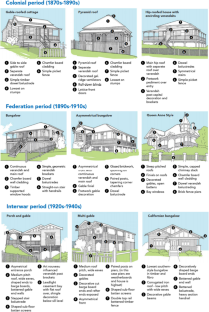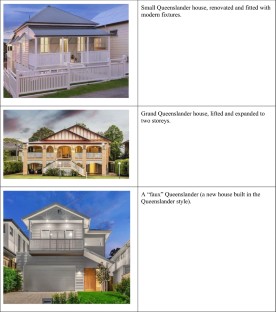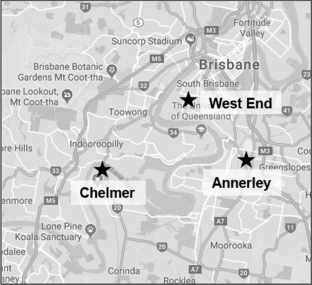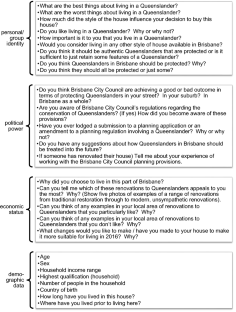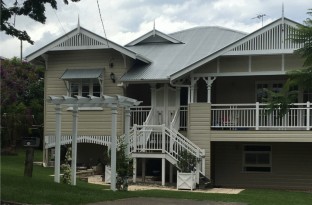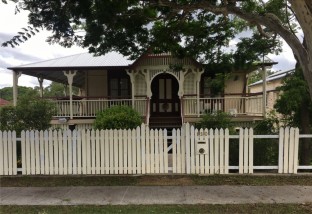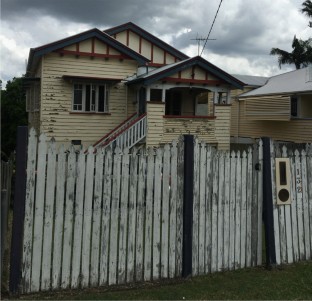 Notes
1.

For the purpose of this article, terms such as 'heritage' and 'character' are defined as built form pre-dating the modern style which emerged after WWII. These are not necessarily of importance as judged by Australian legislation but embody the qualities and characteristics of Queensland vernacular architecture.

2.

In local parlance, the term 'suburb' is used interchangeably with 'neighbourhood'; it does not necessarily imply a large distance from the CBD.
References
Allen Consulting Group. (2005). Valuing the priceless: The value of historic heritage in Australia. Report, Heritage Chairs and Officials of Australia and New Zealand, Sydney.

Allon, F. (2008). Renovation nation: Our obsession with home. Sydney: UNSW Press.

Aplin, G. (2002). Heritage: Identification, conservation, and management. Oxford, UK: Oxford University Press.

Aplin, G. (2009). Australian attitudes to heritage. Australian Quarterly, 81(3), 19–24.

Armitage, L., & Irons, J. (2013). The values of built heritage. Property Management, 31(3), 246–259.

Ashworth, G. J. (1994). From history to heritage: From heritage to identity. In G. Ashworth & G. P. Larkham (Eds.), Building a new heritage: Tourism, cultural and identity in the New Europe (pp. 13–30). London: Routledge.

Australia International Council on Monuments and Sites. (2013). The Burra charter: The Australia ICOMOS charter for places of cultural significance. Report, Australia ICOMOS Incorporated, Melbourne.

Bandarin, F., & Van Oers, R. (2012). The historic urban landscape: Managing heritage in an urban century. London: Wiley Blackwell.

Bhoge, R., Nolan, H., & Pojani, D. (2019). Designing the subtropical city: An evaluation of climate-sensitive policy effects in Australia. Journal of Environmental Planning and Management. https://doi.org/10.1080/09640568.2019.1689934.

Boer, B., & Wiffen, G. (2006). Heritage law in Australia. Oxford, UK: Oxford University Press.

Brisbane City Council. (2014). Heritage and character buildings. Brisbane: Report.

Brisbane City Council. (2020). Traditional housing: Alterations and extensions design guide. Brisbane: Report.

Budge, T. (1992). Effect of heritage controls on property value on example of Victorian historic towns. Historic Environment, 9(1/2), 37–42.

Cohen, K., Donovan, V., Kerr, R., Kowald, M., Smith, L., & Stewart, J. (2014). Lost Brisbane and surrounding areas 1860–1960. Brisbane: The Royal Historical Society of Queensland.

Cole, J. (1984). Shaping a city: Greater Brisbane 1925–1985. Eagle Farm, QLD: William Brooks.

Cortright, J. (2017). Historic preservation: NIMBYism for the rich? City Observatory 13 June.

Cresswell, T. (2004). Place: A short introduction. Malden, MA: Blackwell Publishing.

Davison, G. (1991). A brief history of the Australian heritage movement. In G. Davison & C. McConville (Eds.), A heritage handbook (pp. 14–27). Sydney: Allen & Unwin.

de la Torre, M. (2013). Values and heritage conservation. Heritage and Society, 6(2), 155–166.

Deilami, K., & Kamruzzaman, M. (2017). Modelling the urban heat island effect of smart growth policy scenarios in Brisbane. Land Use Policy, 64, 38–55.

Deodhar, V. (2004). Does the housing market value heritage: some empirical evidence. In IDEAS Working Paper Series From RePEc (pp. 1–31). St Louis: Federal Reserve Bank of St Louis.

Florida, R. (2005). The flight of the creative class: The new global competition for talent. New York: Harper.

Forster, C. (2004). Australian cities: Continuity and change. Oxford, UK: Oxford University Press.

Freestone, R. (1999). Preserving Sydney's built heritage in the early twentieth century. Australian Historical Studies, 29(112), 44–60.

Gholamhosseini, R., Pojani, D., Babiano, I. M., Johnson, L., & Minnery, J. (2019). The place of public space in the lives of Middle Eastern women migrants in Australia. Journal of Urban Design, 24(2), 269–289. https://doi.org/10.1080/13574809.2018.1498293.

Gray, P., & Lane, G. (1982). The battle for Bowen Hills. London: Crowfoot Films.

Hooi, E., & Pojani, D. (2019). Urban design quality and walkability: An audit of suburban high streets in an Australian city. Journal of Urban Design. https://doi.org/10.1080/13574809.2018.1554996.

Howe, R., Nichols, D., & Davison, G. (2014). Trendyville. Melbourne: Monash University Press.

Jager, M. (2013). Class definition and the esthetics of gentrification: Victoriana in Melbourne. In N. Smith & P. Williams (Eds.), Gentrification of the city (pp. 147–168). Boston: Allen & Unwin.

Judson, E., Iyer-Raniga, U., & Horne, R. (2013). Greening heritage housing: Understanding homeowners' renovation practices in Australia. Journal of Housing and Built Environment, 29(1), 61–78.

Kostof, S. (1993). The city assembled. London: Thames & Huston.

Kwok, M., Johnson, L., & Pojani, D. (2018). Discretion and the erosion of community trust in planning: Reflections on the post-political. Geographical Research. https://doi.org/10.1111/1745-5871.12310.

Marsden, S. (2000). Urban heritage: The rise and postwar development of Australia's capital city centres. Report, Australian Council of National Trusts and Australian Heritage Commission, Canberra.

Mason, R. (2002). Assessing values in conservation planning: methodological issues and choices. In Assessing the values of cultural heritage (pp. 5–30). Report, Getty Conservation Institute, Los Angeles.

McDonald, H. (2011). Understanding the antecedents to public interest and engagement with heritage. European Journal of Marketing, 45(5), 780–804.

Mullins, P. (1979). The struggle against Brisbane's freeways: 1966–1974. International Journal of Urban and Regional Research, 3(4), 542–552.

Olson, M., & Kendrick, R. (2012). Attitude formation. In V. Ramachandran (Ed.), Encyclopedia of human behavior (pp. 230–235). Amsterdam: Elsevier.

Onwuegbuzie, A. J., & Leech, N. L. (2007). A call for qualitative power analyses. Quality & Quantity, 41, 105–121.

Pegler, C., Li, H., Pojani, D. (2020). Gentrification in Australia's largest cities: A bird's-eye view. Australian Planner. https://doi.org/10.1080/07293682.2020.1775666.

Rechner, J. (1998). Brisbane house styles 1880 to 1940: A guide to the affordable house. Report, Brisbane History Group, Kelvin Grove, Brisbane.

Rowe, H. (2011). The rise and fall of modernist architecture. Student Pulse, 3, 1.

Seresinhe, I., Preis, T., & Moat, H. (2015). Quantifying the impact of scenic environments on health. Nature, 5, 16899.

Shaw, W. (2005). Heritage and gentrification: Remembering 'the good old days' in postcolonial Sydney. In R. Atkinson & G. Bridge (Eds.), Gentrification in a global context: The new urban colonialism (pp. 57–71). London: Routledge.

Shipley, R. (2000). Heritage designation and property values: Is there an effect? International Journal of Heritage Studies, 6(1), 83–100.

Smith, L. (2006). Uses of heritage. New York: Routledge.

Smith, N., & Williams, P. (2013). Alternatives to orthodoxy: Invitation to a debate. In N. Smith & P. Williams (Eds.), Gentrification of the city (pp. 27–46). Boston: Allen & Unwin.

State Advances Corporation. (1935). Designs of dwellings. Brisbane: State Advances Corporation.

Sunikka-Blank, M., & Galvin, R. (2016). Irrational homeowners? How aesthetics and heritage values influence thermal retrofit decisions in the United Kingdom. Energy Research & Social Science, 11, 97–108.

Throsby, D. (2007). The value of heritage. Paper presented at conference on Integrating the Costs and Benefits of Heritage into Government Decision Making, Canberra, 11–12 October.

Watson, D. (2016). Excerpts from a history of Brisbane icons. In Proceedings of the 13th Australasian urban history planning history conference (pp. 9–22). Griffith University, Gold Coast, Qld, 31 January–3 February.

Willing, R., & Pojani, D. (2017). Is the suburban dream still alive in Australia? Evidence from Brisbane. Australian Planner. https://doi.org/10.1080/07293682.2017.1296875.
Acknowledgements
The authors thank all the participants in this research. This research was supported by The University of Queensland, School of Earth and Environmental Sciences, 'Higher Degree by Research' funding.
Additional information
Publisher's Note
Springer Nature remains neutral with regard to jurisdictional claims in published maps and institutional affiliations.
About this article
Cite this article
Neilsen, V., Pojani, D. Perspectives on built heritage preservation: a study of Queenslander homeowners in Brisbane, Australia. J Hous and the Built Environ 35, 1055–1077 (2020). https://doi.org/10.1007/s10901-020-09767-z
Received:

Accepted:

Published:

Issue Date:
Keywords
Built heritage preservation

Brisbane, Australia

Queenslander houses

NIMBY syndrome

Neoliberal planning