Abstract
Losses disguised as wins (LDWs) are slot machine outcomes where participants bet on multiple lines and win back less than their wager. Despite losing money, the machine celebrates these outcomes with reinforcing sights and sounds. Here, we sought to show that psychophysically and psychologically, participants treat LDWs as wins, but that we could expose LDWs as losses by using negative sounds as feedback. 157 participants were allocated into one of three conditions: a standard sound condition where LDWs, despite being losses, are paired with winning sights and sounds; a silent condition, where LDWs are paired with silence; and a negative sound condition where LDWs and regular losses are both followed by a negative sound. After viewing a paytable, participants conducted 300 spins on a slot machine simulator while heart rate deceleration (HRD) and skin conductance responses (SCRs) were monitored. Participants were then shown 20 different spin outcomes including LDWs and asked whether they had won or lost on that outcome. Participants then estimated on how many spins (out of 300) they won more than they wagered. SCRs were similar for losses and LDWs (both smaller than actual wins). HRD, however, was steeper for both wins and LDWs, compared to losses. In the standard condition, a majority of participants (mis)categorized LDWs as wins, and significantly overestimated the number of times they actually won. In the negative sound condition, this pattern was reversed; most participants correctly categorized LDWs as losses, and they gave high-fidelity win estimates. We conclude that participants both think and physiologically react to LDWs as though they are wins, a miscategorization that misleads them to think that they are winning more often than they actually are. Sound can be used to effectively prevent this misconception and unmask the disguise of LDWs.
Access options
Buy single article
Instant access to the full article PDF.
USD 39.95
Price includes VAT (USA)
Tax calculation will be finalised during checkout.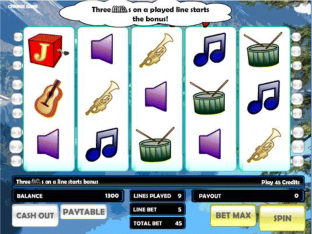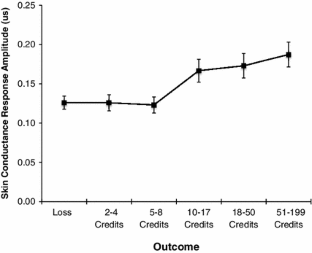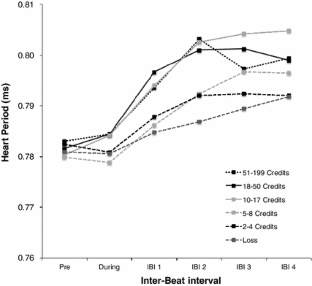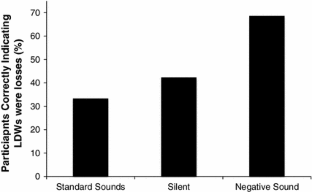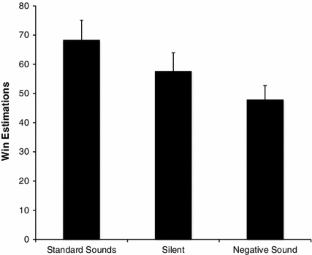 References
Anderson, G., & Brown, R. I. T. (1984). Real and laboratory gambling, sensation-seeking and arousal. British Journal of Psychology, 75, 401–410. doi:10.1111/j.2044-8295.1984.tb01910.x.

Clark, L., Crooks, B., Clarke, R., Aitken, M. R. F., & Dunn, B. D. (2011). Physiological responses to near miss outcomes and personal control during simulated gambling. Journal of Gambling Studies, 28, 123–137.

Collins, K., & Tagg, P. (2001). The sonic aesthetics of the industrial: re-constructing yesterday's soundscape for today's alienation and tomorrow's dystopia. In John Drever (Ed.), Sound practice (pp. 101–108). UK: UK/Ireland Soundscape Community.

Dawson, M. E., Schell, A. M., & Filion, D. L. (2000). The electrodermal system. New York, NY, US: Cambridge University Press, New York, NY. Retrieved from http://search.proquest.com/docview/619462720?accountid=14391.

Dixon, M. J., Harrigan, K. A., Sandhu, R., Collins, K., & Fugelsang, J. A. (2010). Losses disguised as wins in modern multi-line video slot machines. Addiction, 105, 1819–1824. doi:10.1111/j.1360-0443.2010.03050.x.

Dixon, M. J., Harrigan, K. A., Jarick, M., MacLaren, V. V., Fugelsang, J. A., & Sheepy, E. (2011). Psychophysical arousal signatures of near-misses in slot machine play. International Gambling Studies, 11, 393–407. doi:10.1080/14459795.2011.603134.

Dixon, M. J., Harrigan, K. A., Santesso, D.L, Graydon, C., Fugelsang, J. A., & Collins, K. (2013). The impact of sound in modern multiline video slot machine play. Journal of Gambling Studies, published online. doi:10.1007/s10899-013-9391-8.

Ferris, J., & Wynne, H. (2001). The Canadian problem gambling index: Final report. Ottawa: Canadian Centre on Substance Abuse.

Griffiths, M. & Parke, J. (2005). The psychology of music in gambling environments: An observational research note. Journal of Gambling Issues, 13. doi:10.4309/jgi.2005.13.8.

Harrigan, K. A., Dixon, M. J., MacLaren, V., Collins, K., & Fugelsang, J. (2012). The maximum rewards at the minimum price: Reinforcement rates and payback percentages in multi-line slot machines. Journal of Gambling Issues, 26, 11–29. doi:10.4309/jgi.2011.26.3.

IJsselsteijn, W., Poels, K., & de Kort, Y. A. W. (2008). The Game Experience Questionnaire: Development of a self-report measure to assess participant experiences of digital games. Eindhoven: TU Eindhoven.

Jensen, C., Dixon, M. J., Harrigan, K. A., Sheepy, E., Fugelsang, J. A., & Jarick, M. (2012). Misinterpreting "winning" in multiline slot machine games. International Gambling Studies. doi:10.1080/14459795.2012.717635.

Lole, L., Gonsalvez, C. J., Blaszczynski, A., & Clarke, A. R. (2011). Electrodermal activity reliably captures physiological differences between wins and losses during gambling on electronic machines. Psychophysiology, 49, 154–163. doi:10.1111/j.1469-8986.2011.01290.x.

Rockloff, M. J., Greer, N., & Fay, C. (2011). The social contagion of gambling: How venue size contributes to player losses. Journal of Gambling Studies, 27, 487–497.

Van Selst, M., & Jolicoeur, P. (1994). A solution to the effect of sample size on outlier elimination. The Quarterly Journal of Experimental Psychology A: Human Experimental Psychology, 47, 631–665.

Wilkes, B., Gonsalvez, C., & Blaszczynski, A. (2009). Psychophysiological response to wins and loss event types during electronic gambling: A pilot investigation. Gambling Research, 21, 22–34.
Acknowledgments
The researchers acknowledge the generous support of the Ontario Problem Gambling Research Centre for the funding of this project. Special thanks to Lisa Wojtowicz, Sarah Moros and Jeff Templeton for their help in aspects of the data analysis.
About this article
Cite this article
Dixon, M.J., Collins, K., Harrigan, K.A. et al. Using Sound to Unmask Losses Disguised as Wins in Multiline Slot Machines. J Gambl Stud 31, 183–196 (2015). https://doi.org/10.1007/s10899-013-9411-8
Keywords
Slot machines

Losses disguised as wins

Skin conductance responses

Heart rate deceleration

Sounds

Categorization