Abstract
Numerous groups of health professionals have undertaken the task of defining core competencies for their profession. The goal of establishing core competencies is to have a defined standard for such professional needs as practice guidelines, training curricula, certification, continuing competency and re-entry to practice. In 2006, the Canadian Association of Genetic Counsellors (CAGC) recognized the need for uniform practice standards for the profession in Canada, given the rapid progress of genetic knowledge and technologies, the expanding practice of genetic counsellors and the increasing demand for services. We report here the process by which the CAGC Practice Based Competencies were developed and then validated via two survey cycles, the first within the CAGC membership, and the second with feedback from external stakeholders. These competencies were formally approved in 2012 and describe the integrated skills, attitudes and judgment that genetic counsellors in Canada require in order to perform the services and duties that fall within the practice of the profession responsibly, safely, effectively and ethically.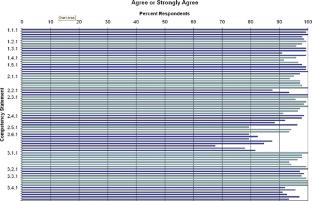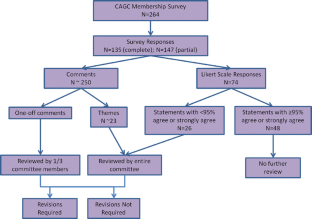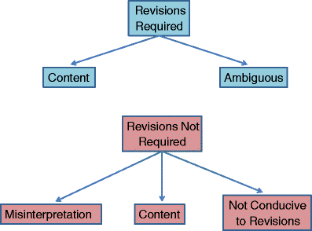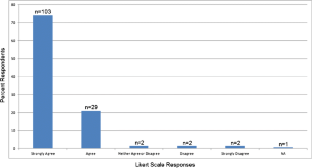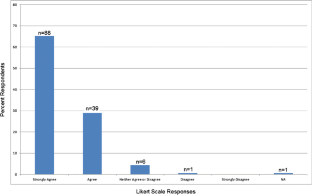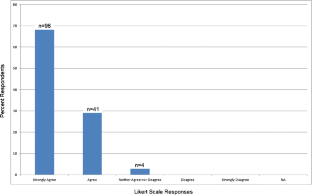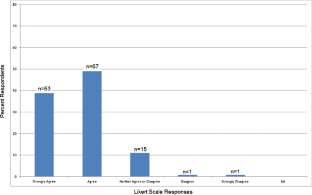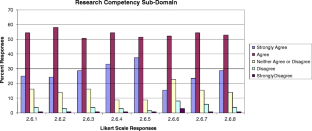 References
Black, J., Allen, D., Redfern, L., Muzio, L., Rushowick, B., Balaski, B., Martens, P., Crawford, M., Conlin-Saindon, K., Chapman, L., Gautreau, G., Brennan, M., Gosbee, B., Kelly, C., & Round, B. (2008). Competencies in the context of entry-level registered nurse practice: a collaborative project in Canada. International Nursing Review, 55(2), 171–178.

Canadian Association of Genetic Counsellors. (2013). Retrieval from the Canadian Association of Genetic Counsellors website, https://cagc-accg.ca/.

Canadian Council of Physiotherapy University Programs. (2009). Essential competency profile for physiotherapists in Canada. Available at: http://www.physiotherapyeducation.ca/Resources/Essential%20Comp%20PT%20Profile%202009.pdf Accessed on June 7, 2013.

Canadian Nurses Association. (2005). Canadian nurse practitioner core competency framework. Available at: http://www.rnantnu.ca/Portals/0/Documents/Registration2007/NPApplication/CNPE_Core_Competency_Framework_e.pdf Accessed on June 7, 2013.

College of Dieticians of Ontario. (2006). Essential competencies for dietetic practice (2006). Available at: http://www.cdo.on.ca/en/pdf/enotice/2007/EssentialCompetenciesforDieteticPractice-FinalAlliancetextJan2006.pdf Accessed on June 7, 2013.

College of Occupational Therapists of British Columbia. (2003). Essential competencies of practice for occupational therapists in Canada - 2nd edition. Available at: http://www.cotbc.org/PDFs/EssentialCompetencies_2ndEd_mar04_english.aspx Accessed on June 7, 2013.

Fiddler, M. B., Fine, B. A., & Baker, D. L. (1996). A case-based approach to the development of practice-based competencies for accreditation of and training in graduate programs in genetic counseling. Journal of Genetic Counseling, 5(3), 105–112.

Fine, B. A., Baker, D. L., & Fiddler, M. B. (1996). Practice-based competencies for accreditation of and training in graduate programs in genetic counseling. Journal of Genetic Counseling, 5(3), 113–121.

Fishman, S. M., Young, H. M., Lucas Arwood, E., Chou, R., Herr, K., Murinson, B. B., et al. (2013). Core competencies for pain management: results of an interprofessional consensus summit. Pain Med. Apr 11 [Epub ahead of print].

Health Force Ontario. (2007). Defining the physician assistant role in Ontario: Ontario physician assistant scope of practice statement and Ontario physician assistant competency profile. Available at: http://www.healthforceontario.ca/UserFiles/file/AHP/Inside/PA-role-april-2007-en.pdf Accessed on June 7, 2013.

Jacono, B., Young, L., Baker, C., Richardson, H. R., Cable-Williams, B., Jewers, H., et al. (2011). Developing palliative care competencies for the education of entry level baccalaureate prepared Canadian nurses. International Journal of Nursing Education Scholarship, 8:Article 21.

Jenkins, J., & Calzone, K. A. (2007). Establishing the essential nursing competencies for genetics and genomics. Journal of Nursing Scholarship, 39(1), 10–16.

Kendall, E., Muenchberger, H., Catalano, T., Amsters, D., Dorsett, P., & Cox, P. (2011). Developing Core interprofessional competencies for community rehabilitation practitioners: findings from an Australian study. Journal of Interprofessional Care, 25(2), 145–151.

McCarthy Veach, P., LeRoy, B. S., & Bartels, D. M. (2003). Facilitating the genetic counseling process: A practice manual. NY: Springer Verlag.

National Society of Genetic Counselors, Inc. (2007). Genetic counselors' scope of practice. Available at www.nsgc.org/client_files/SOP_final_0607.pdf Accessed on June 7, 2013.

Royal College of Physicians and Surgeons of Canada. (2005). The CanMEDS 2005 physician competency framework: Better standards, better physicians, better care. Available at: http://www.royalcollege.ca/portal/page/portal/rc/common/documents/canmeds/resources/publications/framework_full_e.pdf Accessed on June 7, 2013.

Sahhar, M., Hodgson, J., & Wake, S. (2005). Educating genetic counselors in Australia: developing an international perspective. Journal of Genetic Counseling, 14(4), 283–294.

Singh, S. S., Marcoux, V., Cheung, V., Martin, D., & Ternamian, A. M. (2009). Core competencies for gynecologic endoscopy in residency training: a national consensus project. Journal of Minimally Invasive Gynecology, 16(1), 1–7.

Skirton, H., Barnes, C., Guilbert, P., Kershaw, A., Kerzin-Storrar, L., Patch, C., Curtis, G., & Walford-Moore, J. (1998). Recommendations for education and training of genetic nurses and counsellors in the United Kingdom. Journal of Medical Genetics, 35(5), 410–412.

Skirton, H., Kerzin-Storrar, L., Patch, C., Barnes, C., Guilbert, P., Dolling, C., Kershaw, A., Baines, E., & Stirling, D. (2003). Genetic counsellors: a registration system to assure competence in practice in the United kingdom. Community Genetics, 6(3), 182–183.

Skirton, H., Lewis, C., Kent, A., Coviello, D. A., & Members of Eurogentest Unit 6 and ESHG Education Committee. (2010). Genetic education and the challenge of genomic medicine: development of core competences to support preparation of health professionals in Europe. European Journal of Human Genetics, 18(9), 972–977.

Transnational Alliance for Genetic Counselling. (2013). Retrieval from Transnational Alliance for Genetic Counselling website, http://tagc.med.sc.edu/.

Uhlmann, W. R., Schuette, J. L., & Yashar, B. M. (2009). A guide to genetic counseling (2nd ed.). New York: Wiley-Liss.

Verma, S., Paterson, M., & Medves, J. (2006). Core competencies for health care professionals: what medicine, nursing, occupational therapy, and physiotherapy share. Journal of Allied Health, 35(2), 109–115. Summer.

Verma, S., Broers, T., Paterson, M., Schroder, C., Medves, J. M., & Morrison, C. (2009). Core competencies: the next generation. Comparison of a common framework for multiple professions. Journal of Allied Health, 38(1), 47–53.

Weil, J. (2000). Psychosocial genetic counseling. Oxford: Oxford University Press.
Acknowledgments
The authors gratefully acknowledge the Canadian Association of Genetic Counsellors for supporting the creation, validation and adoption of the CAGC Core Competencies framework. We also thank all CAGC members and external stakeholders who reviewed draft versions of these competency statements and provided comments and feedback.
IRB
This paper is considered a process paper for the purpose of professional development and as such was determined to be exempt from our institution's REB.
Additional information
The Canadian Association of Genetic Counsellors Core Competencies Working Group
Mary Connolly-Wilson, Clinical Genetics Program, Newfoundland
Amy Crowley, Professional Practice Chief, Nova Scotia
Raechel Ann Ferrier, Clinical Genetics Program, Alberta
Jennifer Fitzpatrick, Genetic counselling training program director, Quebec
Sonya Grewal, Clinical Genetics Program, Ontario
Margaret Lilley, Genetic Laboratory Services, Alberta
Julie MacFarlane, Human Genetics Research, British Columbia
Laura Robb, Cardiovascular Genetic Centre, Quebec
Julie Rutberg, Cardiac Genetics Centre, Ontario
Wendi Stoeber, Clinical Genetics Program, Saskatchewan
Appendix
Appendix
Assumptions
1.

Genetic counsellors are typically either Masters-level professionals who have successfully completed an accredited genetic counselling training program or are professionals with an equivalent combination of education and clinical genetic counselling experience, who have achieved, or are eligible to achieve, certification through either the CAGC or ABGC.

2.

For the purpose of this document, the term client denotes any population receiving services from a genetic counsellor, including patients and their families, the general public, students, other members of the health care team, and government/non-governmental agencies or departments. The term collaborator denotes colleagues and other professionals working toward a common client-related goal.

3.

Competencies are defined as the integrated knowledge, skills, attitudes and judgment expected of a genetic counsellor to practise safely and ethically in their designated role and setting.

4.

Genetic counsellors' core competencies are common to all genetic counsellors and apply across all contexts of practice to meet the needs of the client being served.

5.

It is understood that these competencies will be exercised within the specific legal, institutional and departmental conventions and limitations related to any particular position.

6.

It is recognized that the practices of Canadian genetic counsellors will continue to evolve with advancements in knowledge, technologies and in response to changes in health care environments. It is expected that the CAGC Core Competencies will be reviewed regularly, at the discretion of the CAGC Board of Directors, and revised as necessary to keep them current.
Competency Domains
The CAGC Practice Based Competencies framework identifies and describes three Domains that represent core competencies expected of genetic counsellors to practice in Canada:
1.

Counselling and Communication

2.

Genetic Expertise

3.

Professionalism and Ethical Practice
1.

COUNSELLING AND COMMUNICATION

Genetic counsellors have the necessary knowledge, skills, attitude and judgment to:

1.1

Effective Relationships

1.1.1

Demonstrate clear and professional communication in interactions with clients and collaborators.

1.1.2

Establish rapport with clients and identify and address barriers to communication.

1.1.3

Apply the principles of trust, respect, beneficence, honesty, and empathy to all client relationships.

1.1.4

Use client-centred principles in the communication process that respect and respond to clients' values, preferences, decisions or self-identified best interests.

1.1.5

Strive to achieve a mutual understanding of expectations and desired outcomes with clients.

1.2

Psychosocial Assessment

1.2.1

Utilize appropriate interviewing techniques to identify clients' expectations and major concerns.

1.2.2

Determine clients' sources of emotional and psychological support.

1.2.3

Explore clients' coping skills including decision-making strategies and capacity.

1.3

Psychosocial Support and Counselling

1.3.1

Use empathetic listening to establish rapport and formulate appropriate questions to encourage clients to engage in discussion.

1.3.2

Assess clients' understanding and response to medical and genetic information and its implications.

1.3.3

Respond appropriately to clients' emotional states.

1.3.4

Recognize when a clients' psychological state may benefit from appropriate interventions and/or referrals.

1.4

Awareness of Diversity

1.4.1

Recognize, acknowledge and respect differences relevant to client interactions, including but not limited to cultural, spiritual, physical, cognitive, political and sexual orientation.

1.4.2

Communicate and practise in a culturally sensitive manner.

1.4.3

Reflect on and address their own biases and cultural differences when interacting with clients.

1.5

Communication of Information

1.5.1

Elicit family, medical, genetic and other relevant information as appropriate.

1.5.2

Synthesize information and perspectives and communicate these within a mutually agreed plan.

1.5.3

Convey information to clients in a manner that meets their needs and levels of understanding.

1.5.4

Discuss available options, appropriate genetic tests and/or clinical assessments including the potential benefits, risks and limitations to enable clients to make informed decisions.

1.5.5

Provide clear oral and written information which is tailored to the needs of clients and collaborators and reflective of the services provided.

2.

GENETIC EXPERTISE

Genetic counsellors have the necessary knowledge, skills, attitude and judgment to:

2.1

Effective Practice

2.1.1

Demonstrate an understanding of genetic counselling models, theories and approaches.

2.1.2

Understand the development and implementation of standards, practice guidelines, education, and research initiatives related to genetic counsellor practice.

2.1.3

Integrate genetic counselling skills with theoretical and scientific knowledge, as applicable in interactions with clients.

2.1.4

Provide safe, efficient and effective genetic counselling services.

2.2

Critical Thinking

2.2.1

Evaluate and summarize pertinent data from the published literature, databases, and other professional resources.

2.2.2

Synthesize relevant information as the basis for assessing risk potential, screening and testing options, reproductive options, and follow-up recommendations, in conjunction with collaborators.

2.2.3

Assess and calculate the risk of occurrence/recurrence of a genetic condition or congenital anomaly using a variety of techniques (inheritance patterns, epidemiologic data, quantitative genetic principles and/or statistical models).

2.2.4

Identify and access local, national and international resources such as support groups and other services as appropriate for specific genetic conditions.

2.2.5

Evaluate the applicability and relevance of research and evidence-based practice findings and, where appropriate, apply these findings to practice.

2.2.6

Evaluate and interpret issues for clients relating to research participation including risks, benefits and limitations.

2.3

Clinical Case Management

2.3.1

Analyze and accurately interpret genetic and family data.

2.3.2

Understand relevant medical details as related to clinical cases and genetic conditions.

2.3.3

Design, implement and periodically assess genetic counselling case management plans.

2.3.4

Explain options and facilitate testing.

2.3.5

Facilitate decision making of clients that is informed and meets their needs.

2.3.6

Follow up with clients, laboratories and/or other professionals as necessary.

2.3.7

Document medical and genetic counselling information appropriately.

2.3.8

Recognize circumstances in which the input of other members of the healthcare team would contribute to and enhance case management.

2.4

Education

2.4.1

Act as a reliable source for current medical genetics information for clients and collaborators.

2.4.2

Tailor, explain and communicate complex information in order to meet the learning needs of various clients and collaborators.

2.4.3

xShare knowledge with collaborators to contribute to their professional development.

2.4.4

Support health care students to meet their learning objectives, in cooperation with other members of the health care team.

2.5

Research

2.5.1

Identify knowledge gaps and/or develop research questions that address these areas.

2.5.2

Contribute to the design of research studies.

2.5.3

Understand the need for and process involved in obtaining appropriate ethics review board approval.

2.5.4

Develop and maintain research materials including consent forms and information sheets.

2.5.5

Facilitate client participation in research.

2.5.6

Partake in the collection and analysis of data.

2.5.7

Participate in manuscript preparation.

2.5.8

Present research to clients, collaborators and academic audiences.

2.5.9

Support a culture of research within the genetic counselling discipline as well as with interdisciplinary teams.

3.

PROFESSIONALISM AND ETHICAL PRACTICE

Genetic counsellors have the necessary knowledge, skills, attitude and judgment to:

3.1

Collaboration and Interdisciplinary Teamwork

3.1.1

Participate productively in a team environment and understand their own role and the roles of other professionals with whom they interact.

3.1.2

Establish and maintain professional relationships with key individuals, organizations and groups to facilitate the provision of service.

3.1.3

Seek, respect, consider and be receptive to the information and opinions of clients and collaborators.

3.1.4

Act as a consultant for other genetic counsellors and health care professionals.

3.1.5

Demonstrate effective interpersonal communication skills in collaborative and interdisciplinary practice.

3.1.6

Request and obtain consultative assistance or referral when appropriate.

3.1.7

Encourage mechanisms for support within the profession.

3.2

Professional Growth

3.2.1

Reflect on and evaluate their own practice, recognizing limitations in knowledge and level of competence.

3.2.2

Engage in life-long learning to gain new knowledge, skills and behaviours.

3.2.3

Keep abreast of new practice standards and evidence-based research advances, as well as scientific and societal developments.

3.3

Ethical Practice

3.3.1

Be aware of and act in accordance with the ethical and legal principles and values of the profession.

3.3.2

Be familiar with issues surrounding privacy, informed consent, confidentiality, real or potential discrimination, self-determination and other legal/ethical matters related to the collection, use, disclosure and exchange of genetic information.

3.3.3

Maintain appropriate confidentiality and security in the transmission, storage, management and discussion of professional issues and clinical information.

3.3.4

Recognize their own values and biases in relating to clients.

3.3.5

Identify and react to ethical dilemmas arising in practice and seek assistance as needed from experts in these areas.

3.4

Public Health and Advocacy

3.4.1

Identify and respond to the medical genetic needs of populations to promote health and well-being.

3.4.2

Advocate for clients by representing their interests in the medical and social service systems and community.

3.4.3

Demonstrate an awareness of resource allocation and cost-effectiveness in making decisions related to relevant diagnostics and therapeutic interventions.

3.4.4

Recognize the benefit of genetic counsellor participation in public health policy development and be aware of key issues that may influence practices and health services.

3.4.5

Explain and promote the role of the genetic counsellor to clients, the public, legislators, policy makers and other health care professionals.

3.5

Leadership

3.5.1

Demonstrate appropriate organization and management skills in order to successfully manage clients, projects, and programs.

3.5.2

Act as a resource person, educator, advocate and/or mentor for students, health care professionals and the community.

3.5.3

Assess quality of services provided and identify opportunities for improvement and strengths upon which to build.

3.5.4

Support an organizational culture that facilitates professional growth, continuous learning, and collaborative practice.

3.5.5

Recognize evolving arenas in medical genomics and health care in order to identify the potential for growth within the profession as well as for integration of genetic counsellor practice into new roles.
About this article
Cite this article
Ferrier, R.A., Connolly-Wilson, M., Fitzpatrick, J. et al. The Establishment of Core Competencies for Canadian Genetic Counsellors: Validation of Practice Based Competencies. J Genet Counsel 22, 690–706 (2013). https://doi.org/10.1007/s10897-013-9651-x
Received:

Accepted:

Published:

Issue Date:
Keywords
Core competencies

Practice based competencies

Knowledge based competencies

Genetic counselling