Abstract
Magnetic fusion at high energy density requires compression of a magnetized target in a manner that can be repetitively performed. One approach being investigated in these experiments is the radial compression of a FRC target by a cylindrical plasma liner. A circular array consisting of 16 small coaxial plasma sources were placed at each end of a quartz chamber radially near the wall to form the plasma liner. Liner masses of 3 mg have been formed in Xenon and have been accelerated to a velocity of 50 km/s. An FRC was produced in an adjacent chamber and translated inside the plasma liner where theta-pinch coils were employed to drive the plasma liner radially inward compressing the FRC. Close agreement is found between experimental results and 2D MHD numerical calculations. Efficient coupling (~50%) between the compression bank and the plasma liner has been observed.
Access options
Buy single article
Instant access to the full article PDF.
USD 39.95
Price excludes VAT (USA)
Tax calculation will be finalised during checkout.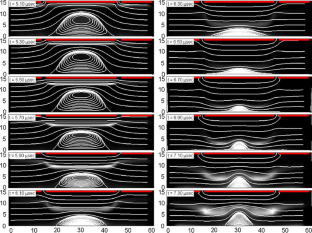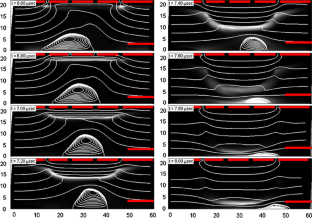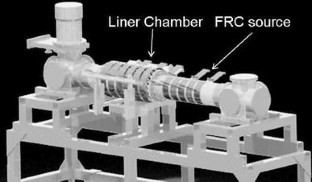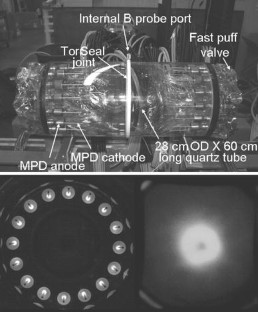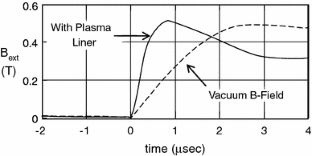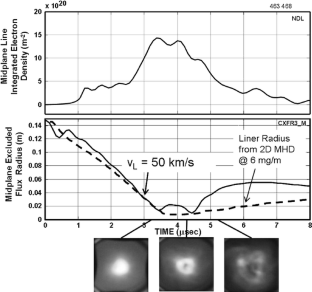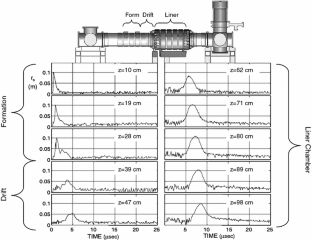 References
Y.C.F. Thio et al., J. Fusion Energ. 20, 1 (2001)

T. Intrator et al., Phys. Plasmas 11, 2580 (2004)

H. Tahara, Y. Kagaya, T. Yoshikawa, J. Prop. Power 13(5), 651 (1997)

G. Votroubek, J. Slough, S. Andreason, C. Pihl, J. Fusion Energ. 27, 123 (2008)

J. Slough, R. Milroy, High Flux FRC Facility for Stability and Confinement Studies (this issue)
Acknowledgments
The authors would like to acknowledge the assistance of Dr. Richard Milroy in the modifications to the 2D MHD code for the plasma liner simulations.
About this article
Cite this article
Votroubek, G., Slough, J. The Plasma Liner Compression Experiment. J Fusion Energ 29, 571–576 (2010). https://doi.org/10.1007/s10894-010-9335-6
Published:

Issue Date:

DOI: https://doi.org/10.1007/s10894-010-9335-6
Keywords