Abstract
We conducted a scoping review to determine the current state of knowledge and areas for advancements in research on the association of firearm laws with child and adolescent firearm-related outcomes. We queried Scopus, EMBASE, Pubmed, and CJ Abstracts for English language original empirical research articles on policies affecting child and adolescent firearm-related outcomes published between January 1, 1985 and July 1, 2018. Data were abstracted, and methodologic quality assessed. Twenty articles met inclusion criteria. Among the policies studied were child access prevention laws (12 studies) and minimum age restrictions for firearm purchase and possession (4 studies). Outside of child access prevention laws, which are associated with reductions in child and adolescent unintentional and firearm suicide deaths, there is, at best, equivocal evidence of policy effects. This area is understudied, particularly in regard to nonfatal firearm injuries, for which the lack of a national surveillance system hampers research efforts. Further rigorous firearm policy evaluations are needed.
This is a preview of subscription content, log in to check access.
Access options
Buy single article
Instant access to the full article PDF.
US$ 39.95
Price includes VAT for USA
Subscribe to journal
Immediate online access to all issues from 2019. Subscription will auto renew annually.
US$ 99
This is the net price. Taxes to be calculated in checkout.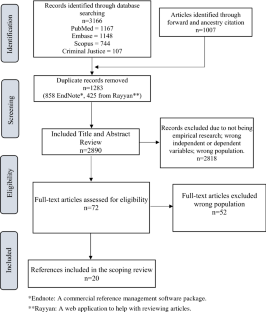 References
Agency for Healthcare Research and Quality. (2016). Why the NIS should not be used to make state-level estimates. Healthcare Cost and Utilization Project (HCUP). Retrieved November 11, 2018 from www.hcup-us.ahrq.gov/db/nation/nis/nis_statelevelestimates.jsp

Beaver, B. L., Woo, S., Voigt, R. W., Moore, V. L., Smialek, J., Suter, C., et al. (1993). Does handgun legislation change firearm fatalities? Journal of Pediatric Surgery, 28, 306–309.

Briss, P. A., Zaza, S., Pappaioanou, M., Fielding, J., Wright-De Agüero, L., Truman, B. I., et al. (2000). Developing an evidence-based Guide to Community Preventive Services—Methods. American Journal of Preventive Medicine, 18(1S), 35–43.

Carter, P. M., Cook, L. J., May, M. L., Zonfrillo, M. R., Stanley, R. M., Chamberlain, J. M., et al. (2017). Individual and neighborhood characteristics of children seeking emergency department care for firearm injuries within the PECARN Network. Academic Emergency Medicine, 24, 803–813.

Centers for Disease Control and Prevention, National Center for Injury Prevention and Control. (2018). Web-based Injury Statistics Query and Reporting System (WISQARS) [online]. www.cdc.gov/injury/wisqars

Corporation, R. A. N. D. (2018). The science of gun policy: A critical synthesis of research evidence on the effects of gun policies in the United States. Santa Monica, CA: RAND Corporation.

Cummings, P., Grossman, D. C., Rivara, F. P., & Koepsell, T. D. (1997). State gun safe storage laws and child mortality due to firearms. JAMA, 278, 1084–1086.

Cunningham, R. M., Walton, M. A., & Carter, P. M. (2018). The major causes of death in children and adolescents in the United States. New England Journal of Medicine, 379, 2468–2475.

DeSimone, J., Markowitz, S., & Xu, J. (2013). Child access prevention laws and nonfatal gun injuries. Southern Economic Journal, 80, 5–25.

Diez, C., Kurland, R., Rothman, E. F., Bair-Merritt, M., Fleegler, E., Xuan, Z., et al. (2017). State intimate partner violence-related firearm laws and intimate partner homicide rates in the United States, 1991 to 2015. Annals of Internal Medicine, 167, 536–543.

Federal Bureau of Investigation, Department of Justice. (2017). FBI releases 2016 NIBRS Crime statistics in report and CDE, promotes transition of agencies. Retrieved from https://ucr.fbi.gov/nibrs/2016/resource-pages/nibrs-2016_summary.pdf

Fowler, K. A., Dahlberg, L. L., Haileyesus, T., Gutierrez, C., & Bacon, S. (2017). Children firearm injuries in the United States. Pediatrics, 140, e20162486.

Gius, M. (2015). The impact of minimum age and child access prevention laws on firearm-related youth suicides and unintentional deaths. The Social Science Journal, 52, 168–175.

Hamilton, E. C., Miller, C. C., Cox, C. S., Lally, K. P., & Austin, M. T. (2017). Variability of child access prevention laws and pediatric firearm injuries. Journal of Trauma and Acute Care Surgery, 84, 613–619.

Hepburn, L., Azrael, D., Miller, M., & Hemenway, D. (2006). The effect of child access prevention laws on unintentional child firearm fatalities, 1979-2000. The Journal of Trauma Injury, Infection, and Critical Care, 61, 423–428.

Lee, J., Moriarty, K. P., Tashjian, D. B., & Patterson, L. A. (2013). Guns and states: Pediatric firearm injury. Journal of Trauma and Acute Care Surgery, 75, 50–53.

Lott, J. R., & Whitley, J. E. (2001). Safe storage gun laws: Accidental deaths, suicides, and crime. Journal of Law and Economics, 44, 659–689.

Marvell, R. B. (2001). The impact of banning juvenile gun possession. Journal of Law and Economics, 44, 691–713.

Murnan, J., Dake, J. A., & Price, J. H. (2004). Association of selected risk factors with variation in child and adolescent firearm mortality by state. The Journal of School Health, 74, 335–340.

Ouzzani, M., Hammady, H., Fedorowicz, Z., & Elmagarmid, A. (2016). Rayyan—A web and mobile app for systematic review. Systematic Reviews, 5, 210–219.

Prickett, K. C., Martin-Story, A., & Crosnoe, R. (2014). State firearm laws, firearm ownership, and safety practices among families of preschool-aged children. American Journal of Public Health, 104, 1080–1086.

Resnick, S., Smith, R. N., Beard, J. H., Holena, D., Reilly, P. M., Schwab, C. W., et al. (2017). Firearm deaths in America: Can we learn from 462,000 lives lost? Annals of Surgery, 266, 432–440.

Rosengart, M., Cummings, P., Nathens, A., Heagerty, P., Maier, R., & Rivara, F. (2005). An evaluation of state firearm regulations and homicide and suicide death rates. Injury Prevention, 11, 77–83.

Ruddell, R., & Mays, G. L. (2004). Risky behavior, juveniles, guns, and unintentional firearms fatalities. Youth Violence and Juvenile Justice, 2, 342–358.

Safavi, A., Rhee, P., Pandit, V., Kulvatunyou, N., Tang, A., Aziz, H., et al. (2014). Children are safer in states with strict firearm laws: A National Inpatient Sample study. Journal of Trauma Acute Care Surgery, 76, 146–150.

Santaella-Tenorio, J., Cerdá, M., Villaveces, A., & Galea, S. (2016). What do we know about the association between firearm legislation and firearm-related injuries? Epidemiologic Reviews, 38, 140–157.

Simonetti, J. A., Rowhani-Rahbar, A., Mills, B., Young, B., & Rivara, F. (2015). State firearm legislation and nonfatal firearm injuries. American Journal of Public Health, 105, 1703–1709.

Stark, D. E., & Shah, N. H. (2017). Funding and publication of research on gun violence and other leading causes of death. JAMA, 317, 84–85.

Tashiro, J., Lane, R. S., Blass, L. W., Perez, E. A., & Sola, J. E. (2016). The effect of gun control laws on hospital admissions for children in the United States. Journal of Trauma and Acute Care Surgery, 81, S54–S60.

Vigdor, E. R., & Mercy, J. A. (2006). Do laws restricting access to firearms by domestic violence offenders prevent intimate partner homicide? Evaluation Review, 30, 313–346.

Webster, D. W. (2018). A critical gap in gun violence data. Retrieved November 12, 2018 from https://americanhealth.jhu.edu/article/critical-gap-gun-violence-data

Webster, D. W., & Starnes, M. (2000). Reexamining the association between child access prevention gun laws and unintentional shooting deaths of children. Pediatrics, 106, 1466–1469.

Webster, D. W., Vernick, J. S., Zeoli, A. M., & Manganello, J. A. (2004). Association between youth-focused firearm laws and youth suicides. JAMA, 292, 594–601.

Xuan, Z., & Hemenway, D. (2015). State gun law environment and youth gun carrying in the United States. JAMA Pediatrics, 169, 1024–1031.

Zeoli, A. M., Malinski, R., & Turchan, B. (2016). Risks and targeted interventions: Firearms in intimate partner violence. Epidemiologic Reviews, 38, 125–139.

Zeoli, A. M., McCourt, A., Buggs, S., Frattaroli, S., Lilley, D., & Webster, D. W. (2018). Analysis of the strength of legal firearms restrictions for perpetrators of domestic violence and their associations with intimate partner homicide. American Journal of Epidemiology, 187, 2365–2371.

Zeoli, A. M., & Webster, D. W. (2010). Effects of domestic violence policies, alcohol taxes and police staffing levels on intimate partner homicide in large US cities. Injury Prevention, 16, 90–95.
Acknowledgements
We would like to thank Lynn Massey for her assistance in motivating us and helping us work out all the logistical and technical aspects of conducting the review. We would like to thank Judith E. Smith, Informationist at the Taubman Health Sciences Library, University of Michigan, for creating and conducting the search strategies.
Funding
This review was funded by NIH/NICHD 1R24HD087149-01A1. The findings and conclusions in this report are those of the authors and do not necessarily represent the official position of the funding agencies.
Ethics declarations
Conflict of interest
April M. Zeoli, Jason Goldstick, Amanda Mauri, Mikaela Wallin, Monika Goyal and Rebecca Cunningham have no financial relationships relevant to this article to disclose.
Human and animal rights and Informed consent
This article does not contain any studies with human participants or animals performed by any of the authors.
Additional information
Publisher's Note
Springer Nature remains neutral with regard to jurisdictional claims in published maps and institutional affiliations.
Electronic supplementary material
Below is the link to the electronic supplementary material.
About this article
Cite this article
Zeoli, A.M., Goldstick, J., Mauri, A. et al. The association of firearm laws with firearm outcomes among children and adolescents: a scoping review. J Behav Med 42, 741–762 (2019). https://doi.org/10.1007/s10865-019-00063-y
Received:

Accepted:

Published:

Issue Date:
Keywords
Firearm policy

Homicide

Suicide

Scoping review