Abstract
Chitosan films incorporated with thyme oil for potential applications of wound dressing were successfully prepared by solvent casting method. The water vapor permeability, oxygen transmission rate, and mechanical properties of the films were determined. Surface and cross-section morphologies and the film thicknesses were determined by Scanning Electron Microscopy (SEM). Fourier transform infrared (FT-IR) spectroscopy was conducted to determine functional group interactions between the chitosan and thyme oil. Thermal behaviors of the films were analyzed by Thermal Gravimetry (TGA) and Differential Scanning Calorimetry (DSC). In addition, the antimicrobial and the antioxidant activities of the films were investigated. The antimicrobial test was carried by agar diffusion method and the growth inhibition effects of the films including different amount of thyme oil were tested on the gram negative microorganisms of Escherichia coli, Klebsiella pneumoniae, Pseudomonas aeruginosa and a gram positive microorganism of Staphylococcus aureus. The minimum thyme oil concentration in chitosan films showing the antimicrobial activity on all microorganisms used in the study was found as 1.2 % (v/v). In addition, this concentration showed the highest antioxidant activity due to mainly the carvacrol in thyme oil. Water vapor permeability and oxygen transmission rate of the films slightly increased, however, mechanical properties decreased with thyme oil incorporation. The results revealed that the thyme oil has a good potential to be incorporated into chitosan to make antibacterial and permeable films for wound healing applications.
Access options
Buy single article
Instant access to the full article PDF.
USD 39.95
Price excludes VAT (USA)
Tax calculation will be finalised during checkout.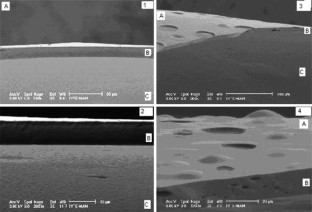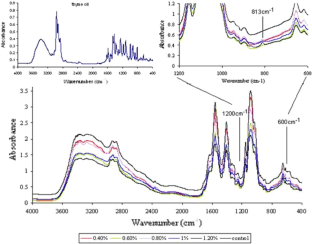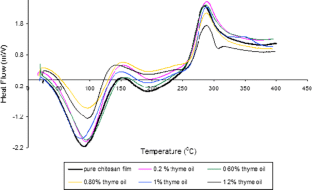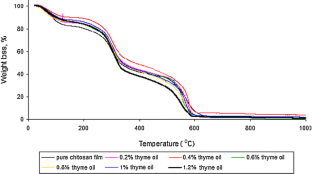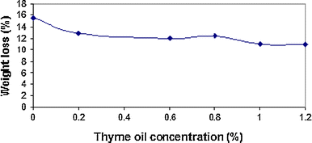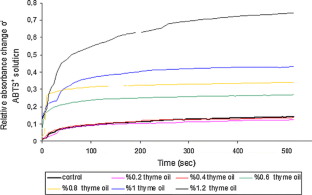 References
Ovington LG. Advances in wound dressings. Clin Dermatol. 2007;25:33–8.

Yudanova TN, Reshetov IV. Modern wound dressings: manufacturing and properties. Pharm Chem J. 2006;40(2):85–92.

Boateng JS, Matthews KH, Stevens HNE, Eccleston GM. Wound healing dressings and drug delivery systems: a review. J Pharm Sci. 2008;97:2892–923.

Pranoto Y, Rakshit SK, Salokhe VM. Enhancing antimicrobial activity of chitosan films by incorporating garlic oil, potassium sorbate and nisin. LWT-Food Sci Technol. 2005;38:859–65.

Tien CL, Lacroix M, Ispaz-Szabo P, Mateescu MA. N-acetylated chitosan: hydrophobic matrices for controlled drug release. J Control Release. 2003;93:1–13.

Shi C, Zhu Y, Ran X, Wang M, Su Y, Cheng T. Therapeutic potential of chitosan and its derivatives in regenerative medicine. J Surg Res. 2006;133:185–92.

Berger J, Reist M, Mayer JM, Felt O, Gurny R. Structure and interactions in chitosan hydrogels formed by complexation or aggregation for biomedical applications. Eur J Pharm Biopharm. 2004;57:5–52.

Alemdaroglu C, Degim Z, Celebi N, Zor F, Ozturk S, Erdogan D. An investigation on burn wound healing in rats with chitosan gel formulation containing epidermal growth factor. Burns. 2006;32:319–27.

Kweon DK, Song SB, Park YY. Preparation of water-soluble chitosan/heparin complex and its application as wound healing accelerator. Biomaterials. 2003;24:1595–601.

Wittaya-Areekul S, Prahsarn C. Development and in vitro evaluation of chitosan-polysaccharides composite wound dressing. Int J Pharm. 2006;313:123–8.

Ishihara M, Nakanishi K, Ono K, Sato M. Photocrosslinkable chitosan as a dressing for wound occlusion and accelerator in healing process. Biomaterials. 2002;23:833–40.

Burt S. Essential oils: their antibacterial properties and potential applications in foods−a review. Int J Food Microbiol. 2004;94:223–53.

Pranoto Y, Rakshit SK, Salokhe VM. Physical and antibacterial properties of alginate-based edible film incorporated with garlic oil. Food Res Int. 2005;38(3):267–72.

Prabuseenivasan S, Jayakumar M, Ignacimuthu S. In vitro antibacterial activity of some plant essential oils. BMC Complem Altern Med. 2006;6:39–46.

Hammer KA, Carson CF, Riley TV. Antimicrobial activity of essential oils and other plant extracts. J Appl Microbiol. 1999;86:985–90.

Marino M, Bersani C, Comi G. Antimicrobial activity of the essential oils of Thymus Vulgaris L. measured using a bioimpedometric method. J Food Prot. 1999;62(9):1017–23.

Sacchetti G, Maietti S, Muzzoli M, Scaglianti M, Manfredini S, Radice M, et al. Comparative evaluation of 11 essential oils of different origin as functional antioxidants, antiradicals, and antimicrobials in foods. Food Chem. 2005;91:621–32.

Burt SA, Vlielander R, Haaqsman HP, Veldhuizen EJ. Increase in activity of essential oil components carvacrol and thymol against Escherichia Coli O157:H7 by addition of food stabilizers. J Food Prot. 2005;68(5):919–26.

Braga PC, Sasso MD, Culici M, Bianchi T, Bordoni L, Marabini L. Anti-inflammatory activity of thymol: inhibitory effect on the release of human neutrophil elastase. Pharmacol. 2006;77(3):130–6.

Busti AJ, Hooper JS, Amaya C, Kazi S. Effects of perioperative anti-inflammatory and immunomodulatory therapy on surgical wound healing. Pharmacotherapy. 2005;25:1566–91.

Lambert RJW, Skandamis PN, Coote PJ, Nychas GJE. A study of the minimum inhibitory concentration and mode of action of oregano essential oil, thymol and carvacrol. J Appl Microbiol. 2001;91:453–62.

Quattara B, Simard RE, Piette G, Begina A, Holleyc RA. Inhibition of surface spoilage bacteria in processed meats by application of antimicrobial films prepared with chitosan. Int J Food Microbiol. 2000;62:139–48.

Seydim AC, Sarikus G. Antimicrobial activity of whey protein based edible films incorporated with oregano, rosemary and garlic essential oils. Food Res Int. 2006;39:639–44.

Maizura M, Fazilah A, Norziah MH, Karim AA. Antibacterial activity and mechanical properties of partially hydrolyzed sago starch-alginate edible film containing lemongrass oil. J Food Sci. 2007;72(6):324–30.

Rojas-Grau MA, Avena-Bustillos RJ, Olsen C, Friedman M, Henika PR, Martin-Belloso O, et al. Effects of plant essential oils and oil compounds on mechanical, barrier and antimicrobial properties of alginate–apple puree edible films. J Food Eng. 2007;81:634–41.

Altiok E, Ulku S, Bayraktar O. Recovery of proanthocyanidin from waste of Turkish traditional product, Pekmez (molasses). Food Sci Technol Res. 2007;13:321–6.

Balau L, Lisa G, Popa MI, Tura V, Melnig V. Physico-chemical properties of chitosan films. Cent Eur J Chem. 2004;2(4):638–47.

Lawrie G, Keen I, Drew B, Chandler-Temple A, Rintoul L, Frederics P, et al. Interaction between alginate and chitosan biopolymers characterized using FT-IR and XPS. Biomacromolecules. 2007;8:2533–41.

Nunthanid J, Puttipipatkhachorn S, Yamamoto K, Peck GE. Physical properties and molecular behavior of chitosan films. Drug Dev Ind Pharm. 2001;27(2):143–57.

Xiao C, Zhang J, Zhang Z, Zhang L. Study of blend films from chitosan and hydroxypropyl guar gum. J Appl Polym Sci. 2003;90:1991–5.

Dhanikula AB, Panchagnula R. Development and characterization of biodegradable chitosan films for local delivery of paclitaxel. AAPS J. 2004;6(3):1–12.

Schulz H, Ozkan G, Baranska M, Kruger H, Ozcan M. Characterisation of essential oil plants from Turkey by IR and Raman spectroscopy. Vib Spectrosc. 2005;39:249–56.

Schulz H, Quilitzsch R, Kruger H. Rapid evaluation and quantitative analysis of thyme, origano and chamomile essential oils by ATR-IR and NIR spectroscopy. J Mol Struct. 2003;661–662:299–306.

Cagri A, Ustunol Z, Ryser ET. Antimicrobial, mechanical, and moisture barrier properties of low pH whey protein-based edible films containing p-aminobenzoic or sorbic acids. J Food Sci. 2001;66(6):865–70.

Zivanovic S, Chi S, Draughon AF. Antimicrobial activity of chitosan films enriched with essential oils. J Food Sci. 2005;70:45–51.

Lee YM, Kim SS, Park MH, Song KW, Sung YK, Kang IK. β-Chitin-based wound dressing containing silver sulfurdiazine. J Mater Sci. 2000;11(12):817–23.

Wu P, Fisher AC, Foo PP, Queen D, Gaylor JDS. In vitro assessment of water vapour transmission of synthetic wound dressings. Biomaterials. 1995;16(3):171–5.

Ultee A, Bennink MHJ, Moezelaar R. The phenolic hydroxyl group of carvacrol is essential for action against the food-borne pathogen Bacillus cereus. Appl Environ Microbiol. 2002;68(4):1561–8.

Lacroix M, Smoragiewicz W, Pazdernik L, Kone MI, Krzystyniak K. Prevention of lipid radiolysis by natural antioxidants from rosemary (Rosmarirzus oficinalis L.) and thyme (Thymus vulgaris L.). Food Res Int. 1997;30(6):451–62.

Schwarz K, Ernst H. Evaluation of antioxidative constituents from thyme. J Sci Food Agric. 1996;70:217–23.

Kumar S, Wong PF, Leaper DJ. What is new in wound healing? Turk J Med Sci. 2004;34:147–60.
About this article
Cite this article
Altiok, D., Altiok, E. & Tihminlioglu, F. Physical, antibacterial and antioxidant properties of chitosan films incorporated with thyme oil for potential wound healing applications. J Mater Sci: Mater Med 21, 2227–2236 (2010). https://doi.org/10.1007/s10856-010-4065-x
Received:

Accepted:

Published:

Issue Date:

DOI: https://doi.org/10.1007/s10856-010-4065-x
Keywords
Chitosan

Thymol

Carvacrol

Water Vapor Permeability

Chitosan Film