Abstract
A series of Lu3+, Tb3+: CeF3 nanoparticles were successfully prepared via the hydrothermal method. The results show that the nanoparticles exhibit obvious green emission after being effectively doped with Tb3+ ions, and the luminous intensity further increases with the increase of Lu3+ doping concentration. Hysteresis loops show that the magnetic susceptibility of Lu3+, Tb3+: CeF3 nanoparticles is 0.1310 emu/g under a magnetic field of 10,000 Oe. These proof-of-concept results show that Lu3+, Tb3+: CeF3 nanoparticles can be widely used in many important fields. It provides a theoretical basis for the combination of luminescent and magnetic properties of nanoparticles.
Access options
Buy single article
Instant access to the full article PDF.
USD 39.95
Price includes VAT (USA)
Tax calculation will be finalised during checkout.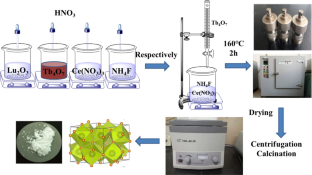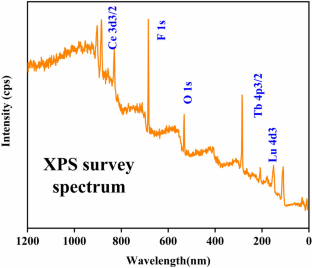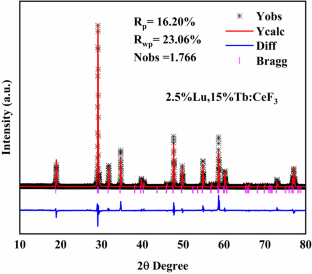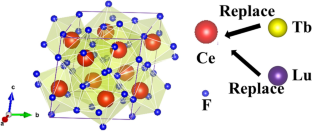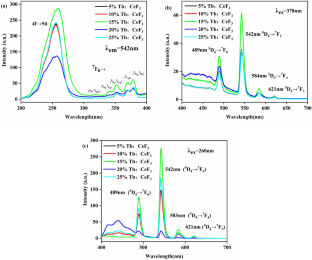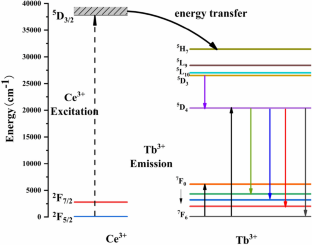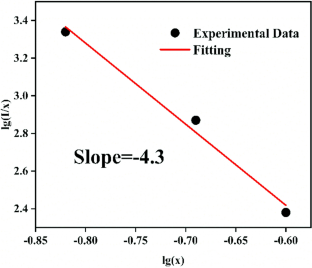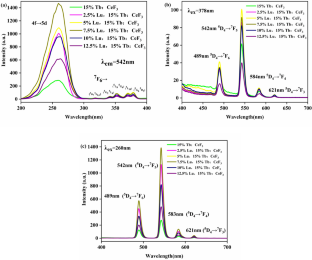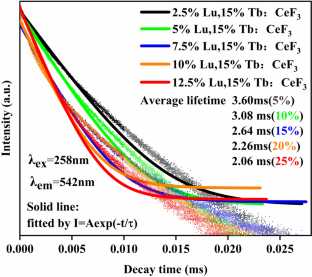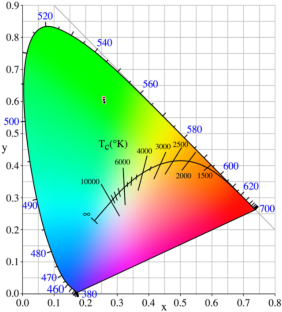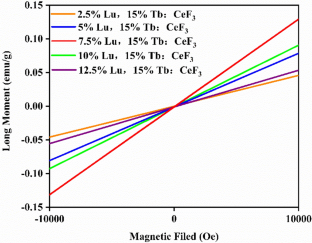 Acknowledgements
This work was supported by International Science and Technology Cooperation Project of Jilin Province Science, Technology Department (20200801038GH), Jilin Provincial Department Education (JJKH20200771KJ, JJKH20200758KJ, JJKH20200761KJ) and the Open Project of State Key Laboratory of Inorganic Synthesis and Preparative Chemistry (Jilin University) (No. 2021-19).
Additional information
Publisher's Note
Springer Nature remains neutral with regard to jurisdictional claims in published maps and institutional affiliations.
About this article
Cite this article
Leng, Z., Wang, X., Yang, W. et al. Study on the photoluminescence properties and magnetization performance of Lu3+, Tb3+: CeF3 nanoparticles. J Mater Sci: Mater Electron 32, 28098–28107 (2021). https://doi.org/10.1007/s10854-021-07184-8
Received:

Accepted:

Published:

Issue Date: