Abstract
In this work, a polycrystalline C12A7 electride target was prepared by one-step sintering method using a graphite crucible. X-rays diffraction confirmed the presence of the C12A7 phase. In the meanwhile, a carbon phase was founded in the target and this situation was never reported before. It can be considered that there is a little carbon left in the C12A7 crystal. The electrical and emission properties of carbon doped C12A7 electride were explored. In terms of the electrical characteristics, the electrical resistance measured by a four-pin resistance meter at 300 K is relatively large, which is similar to semiconductors, indicating a low-level electron concentration of about 1.0 × 1018 cm−3. For the emission performance, a Scanning Kelvin Probe was used to measure the surface distribution of work function. The result shows that the surface work function is relatively stable with a floating about ± 0.03 eV of the average value 3.7 eV. The work function is also smaller, although it is higher than other pure C12A7 electrides, making it has a great prospect in optoelectronics devices.
This is a preview of subscription content, log in to check access.
Access options
Buy single article
Instant access to the full article PDF.
US$ 39.95
Price includes VAT for USA
Subscribe to journal
Immediate online access to all issues from 2019. Subscription will auto renew annually.
US$ 199
This is the net price. Taxes to be calculated in checkout.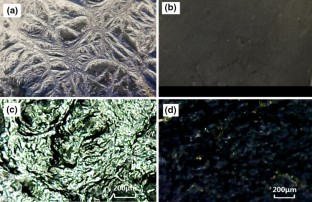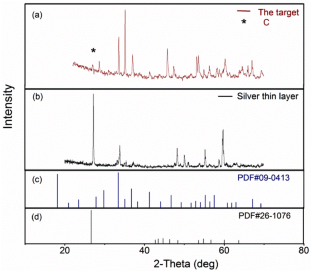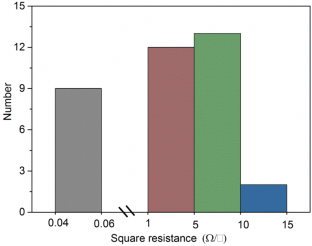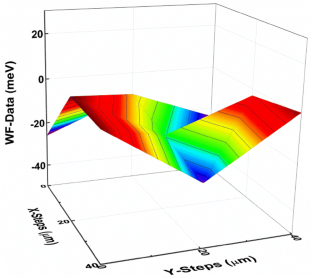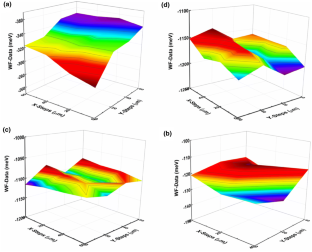 References
1.

T. Kamiya, S. Aiba, M. Miyakawa et al., Chem. Mater. 17, 6311 (2005)

2.

H. Yanagi, K.B. Kim, I. Koizumi et al., J. Phys. Chem. C 113, 18379 (2009)

3.

Lauren P. Rand, John D. Williams, IEEE 43, 190 (2015)

4.

N. Ukrainczyk, T. Matusinović, Cement. Concr. Res. 40, 128 (2010)

5.

K. Hayashi, N. Uedac, M. Hiranob, H. Hosonoa, J. Am. Chen. Soc. 124, 738 (2002)

6.

Alexander M. Volodin, Vladimir I. Zaikovskii et al., Mater. Lett. 189, 210 (2017)

7.

C. Song, J. Sun, S. Qiu et al., Chem. Mater. 20, 3473 (2008)

8.

C. Jung, D.H. Yoon, Surf. Eng. 27, 389 (2011)

9.

N. Kumamoto, D. Nakauchi, T. Kato et al., Jpn. J. Appl. Phys. 57, 0212 (2018)

10.

S.W. Kim, S. Matsuishi, M. Miyakawa et al., J. Mater. Sci.: Mater. Electron. 18, S5 (2007)

11.

W. Kerrour, A. Kabir, G. Schmerber et al., J. Mater. Sci. 27, 10106 (2016)

12.

S.W. Kim, M. Miyakawa, M. Hirano et al., Mater. Trans. 49, 1748 (2008)

13.

Y. Kohama, S.W. Kim, T. Tojo et al., Phys. Rev. B 77, 092505 (2008)

14.

S.W. Kim, S. Matsuishi, T. Nomura et al., Nano Lett. 7, 1138 (2007)

15.

S. Matsuishi, S.W. Kim, T. Kamiya et al., J. Phys. Chem. C 112, 4753 (2008)

16.

S.W. Kim, Y. Toda, K. Hayashi et al., Chem. Mater. 18, 1938 (2006)

17.

S.W. Kim, K. Hayashi, M. Hirano et al., J. Am. Ceram. Soc. 89, 3294 (2006)

18.

J. Zhao, X. Zhang, H. Liu et al., Cryst. Res. Technol. 53, 1700201 (2018)

19.

Y. Toda, H. Yanagi, E. Ikenaga et al., Adv. Mater. 19, 3564 (2007)

20.

U. Petermann, I.D. Baikie, B. Lägel, Thin Solid Films 343, 492 (1999)

21.

I.D. Baikie, U. Petermann, B. Lägel, K. Dirscherl, J. Vac. Sci. Technol. A 19(4), 1460 (2001)

22.

S. Halas, T. Durakiewicz, J. Phys.: Condens. Matter. 10, 10815 (1998)

23.

P.A. Simonov, V.A. Likholobov, in Physicochemical Aspects of Preparation of Carbon-Supported Noble Metal Catalysts, ed. by A. Wieckowski, E.R. Savinova, C.G. Vayenas (CRC Press, Novosibirsk, 2003), pp. 409–454

24.

Y. Toda, S. Matsuishi, K. Hayashi et al., Adv. Mater. 16, 685 (2004)

25.

S.W. Kimay, H. Hosono, Philos. Mag. 92, 2596 (2012)

26.

T. Yoshizumi, K. Hayashi, Appl. Phys. Express 6, 015802 (2013)

27.

W. Zou, K. Khan, X. Zhao et al., Mater. Res. Express. 4, 036408 (2017)
Additional information
Publisher's Note
Springer Nature remains neutral with regard to jurisdictional claims in published maps and institutional affiliations.
About this article
Cite this article
Yang, S., Ji, C. & Gu, F. Investigation on electrical conductivity and surface distribution of work function of C12A7 electride. J Mater Sci: Mater Electron 30, 16421–16426 (2019). https://doi.org/10.1007/s10854-019-02016-2
Received:

Accepted:

Published:

Issue Date: