Abstract
Probing into the elemental composition, structural, morphological, optical and electrical transport properties of chemically deposited Zn1−xCoxSe (0 ≤ x ≤ 0.275) thin films with a special emphasis given to the Co2+-concentration is presented in this paper. Elemental and structural analysis confirmed the successful realization of Co(ZnSe) thin films. Addition of Co2+ into ZnSe host lattice caused morphological changes from globule like morphology to the formation of leaf like appearance composing the disc-decked micro-flakes elongated in size. The optical studies done in the range of wavelengths between 350 to 1200 nm showed a slight red shift in the optical spectrum with increased Co2+ concentration in the ZnSe matrix. Effect of increased impurity addition is also reflected in the band gap measurements that a decrease in the bandgap, typically from 2.71 to 1.96 eV, is observed for an increase in Co2+ concentration from x = 0–0.275. The other optical parameters namely, refractive index, extinction coefficient, power factor and dielectric constants were determined from these studies and other variations are adequately explained as a special reference to the Co-concentration. The composition dependence of the electrical transport characteristics were studied using the two-probe and Hall measurement techniques. The effect of Co-concentration on the transport characteristics has been studied and mechanism of an electrical conduction is discussed. A continuous increase in an electrical conductivity with n-type conduction has been observed for these samples.
Access options
Buy single article
Instant access to the full article PDF.
US$ 39.95
Tax calculation will be finalised during checkout.
Subscribe to journal
Immediate online access to all issues from 2019. Subscription will auto renew annually.
US$ 119
Tax calculation will be finalised during checkout.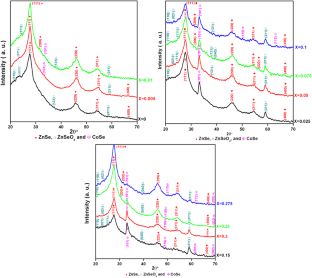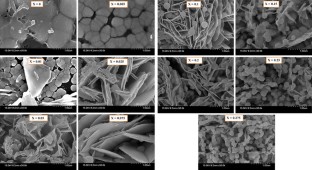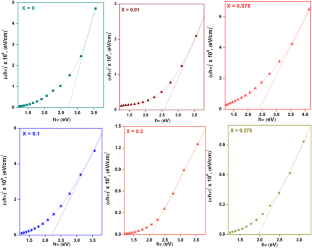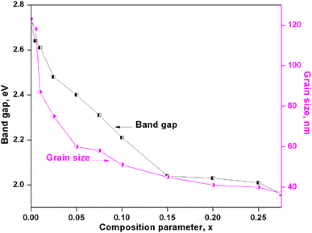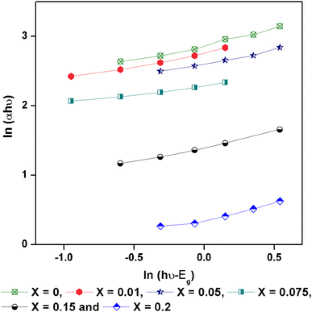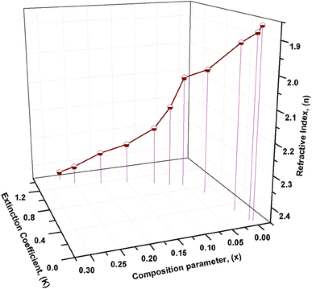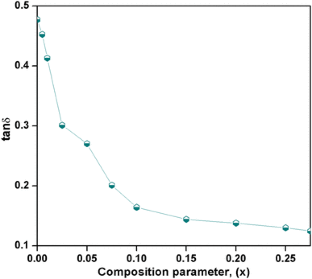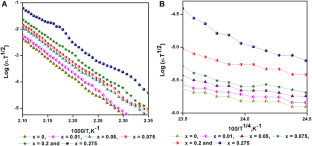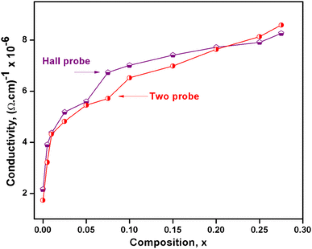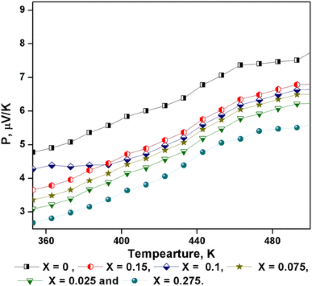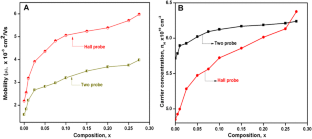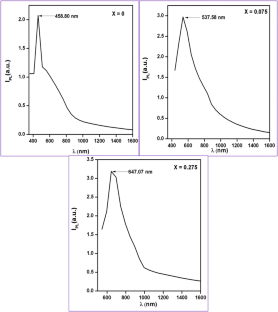 References
1.

A.N. Emam, E. Girgis, A.A. Mostafa, O.W. Guirguis, M.B. Mohamed, Mater. Chem. Phys. (2015). https://doi.org/10.1016/j.matchemphys.2015.05.059

2.

A.S. Hassanien, A.A. Akl, Superlattices Microstruct. 89, 153 (2016)

3.

S.L. Deshmukh, P.C. Pingale, G.T. Chavan, S.T. Pawar, V.M. Prakshale, S.S. Kamble, S.R. Jadkar, N.B. Chaure, C.S. Gopinath, N.N. Maldar, L.P. Deshmukh, J. Mater. Sci. 28, 5070 (2016)

4.

R.K. Nkum, A.A. Adimado, H. Totoe, Mater. Sci. Eng. B 55, 102 (1998)

5.

Y. Zhu, Y. Bando, Chem. Phys. Lett. 377, 367 (2003)

6.

M.J. Grzybowski, A. Golnik, M. Sawicki, W. Pacuski, Solid State Commun. 208, 7 (2015)

7.

Z. Mierczyk, A. Majchrowski, K. Ozga, A. Slezak, I.V. Kityk, Opt. Laser Technol. 38, 558 (2006)

8.

S.T. Pawar, S.S. Kamble, S.M. Pawar, G.T. Chavan, V.M. Prakshale, S.L. Deshmukh, N.B. Chaure, N.N. Maldar, L.P. Deshmukh, J. Mater. Sci. 27, 10582 (2016)

9.

S.T. Pawar, S.S. Kamble, S.M. Pawar, A. Sikora, G.T. Chavan, V.M. Prakshale, P.R. Deshmukh, L.P. Deshmukh, Mater. Lett. 179, 95 (2016)

10.

R.F. Egerton, Physical Principles of Electron Microscopy—An Introduction to TEM, SEM and AEM (Springer, Cham, 2006)

11.

S.T. Pawar, Ph.D. Thesis, Solapur University, Solapur, M.S., India (2017)

12.

T. Minemoto, T. Negami, S. Nishiwaki, H. Takakura, Y. Hamakawa, Thin Solid Films 372, 173 (2000)

13.

J. Li, M. Zhao, X.F. Wang, Physica B 405, 996 (2010)

14.

Y. Guo, L. Zhu, J. Jiang, Y. Li, L. Hu, H. Xu, Z. Ye, Thin Solid Films 558, 311 (2014)

15.

D. Bhattacharya, S. Chaudhuri, A.K. Pal, Vacuum 43, 313 (1992)

16.

Y.D. Tembhurkar, J.P. Hirde, Thin Solid Films 215, 65 (1992)

17.

B.A. Ezekoye, C.E. Okeke, Pac. J. Sci. Technol. 7, 108 (2006)

18.

S.A. Khan, F.S. Al-Hazmi, S. Al-Heniti, A.S. Faidah, A.A. Al-Ghamdi, Curr. Appl. Phys. 10, 145 (2010)

19.

S.S. Kamble, A. Sikora, S.L. Deshmukh, S.T. Pawar, G.T. Chavan, D.P. Dubal, N.B. Chaure, N.N. Maldar, L.P. Deshmukh, J. Mater. Sci. 27, 12302 (2016)

20.

R.P. Oliveira, D.C. Bertagnolli, L. da Silva, E.A. Ferreira, A.S. Paula, G.S. da Fonseca, Appl. Surf. Sci. 420, 53 (2017)

21.

S.T. Mane, P.C. Pingale, R.V. Suryawanshi, V.S. Karande, L.P. Deshmukh, M. Sharon, Electrochim. Acta 114, 494 (2013)

22.

B. Poornaprakash, D.A. Reddy, G. Murali, N.M. Rao, R.P. Vijayalakshmi, B.K. Reddy, J. Alloys Compd. 577, 79 (2013)
Acknowledgements
One of the authors (STP) would like to acknowledge Solapur University, Solapur for the grant of the Departmental Research Fellowship.
About this article
Cite this article
Pawar, S.T., Chavan, G.T., Prakshale, V.M. et al. Probing into the optical and electrical properties of hybrid Zn1−xCoxSe thin films. J Mater Sci: Mater Electron 29, 3704–3714 (2018). https://doi.org/10.1007/s10854-017-8302-7
Received:

Accepted:

Published:

Issue Date: