Abstract
The maximum sensitivity of pH sensors is given by the Nernst equation, and its theoretical value is 59.2 mV pH−1. However, countless sensors developed and reported in the literature have their sensitivity higher than the Nernstian limit. These are called super-Nernstian sensors. To understand the causes of this behavior, the sensitivity of polyaniline thin films was studied by evaluation of an important parameter: the hydration of the film's surface. Sensitivities were measured before and after varied heat treatments, and the sensor's parameters were associated with the amount of water lost in the process. Polyaniline thin films were fabricated by galvanostatic electrodeposition in aqueous solution, and their sensitivity was measured before and after heating of the samples. An endothermic process, typical of evaporation, was revealed by the analysis of mass loss during the heating process. A decrease in the sensitivity of the films was observed after heating process. For comparison, polyaniline thin films were also fabricated by spin coating, in the absence of water, and their sensitivity proved to be smaller than for the galvanostatically fabricated ones and it did not change significantly after the heating processes. The results indicated that the Nernst model can be adjusted using a parameter (\(1/r\)) related to the hydration of the surface of the sample, which directly affects the sensitivity of the thin films. The lowest reachable \(1/r\) value for samples containing no water is approximately 0.9. The parameter also describes the upper limits for the sensitivity of super-Nernstian sensors.
Access options
Buy single article
Instant access to the full article PDF.
US$ 39.95
Tax calculation will be finalised during checkout.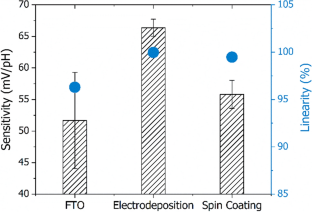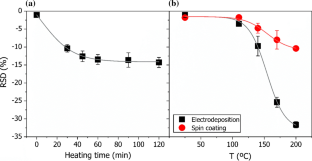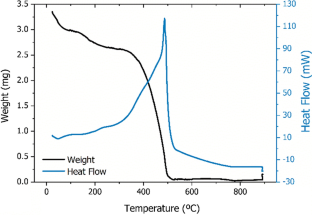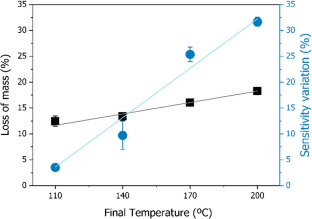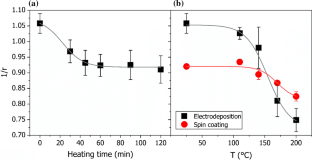 Data availability
The data that support the findings of this study are available from the corresponding author upon reasonable request.
Acknowledgements
This work was funded by Coordenação de Aperfeiçoamento de Pessoal de Nível Superior (CAPES), Fundação de Amparo à Pesquisa do Estado de São Paulo (FAPESP, 2018/24395-8, 2018/22223-5, 2017/24201-6 and 2014/24559-0) and Conselho Nacional de Desenvolvimento Científico e Tecnológico (CNPq, 305380/2015-0) Brazilian agencies.
Ethics declarations
Conflict of interest
The authors wish to confirm that there are no known conflicts of interest associated with this publication and there has been no significant financial support for this work that could have influenced its outcome. We also confirm that the manuscript has been read and approved by all named authors.
Additional information
Publisher's Note
Springer Nature remains neutral with regard to jurisdictional claims in published maps and institutional affiliations.
Handling Editor: Yaroslava Yingling.
About this article
Cite this article
Madeira, G.D.M., N. P. Dias Mello, H.J., Faleiros, M.C. et al. Model improvement for super-Nernstian pH sensors: the effect of surface hydration. J Mater Sci 56, 2738–2747 (2021). https://doi.org/10.1007/s10853-020-05412-w
Received:

Accepted:

Published:

Issue Date: