Abstract
Hierarchical zinc oxide (ZnO) nanostructures were successfully grown by oxidation of etched Zn foil in water at 90 °C. The morphology of the ZnO nanostructures evolved from nanorods to hexagonal nanotubes then to flower-like structures with continued oxidation. Etching of the foil possibly promotes the growth of these ZnO nanostructures by creating inhomogeneities on the surface of the foil, which act as nucleation sites. In situ mixed potential measurement in combination with thermodynamic calculation was performed to elucidate the effect of temperature on the formation of the ZnO hierarchical nanostructures. The mixed potential increased with higher oxidation temperatures, suggesting enhanced oxidation.
This is a preview of subscription content, log in to check access.
Access options
Buy single article
Instant access to the full article PDF.
US$ 39.95
Price includes VAT for USA
Subscribe to journal
Immediate online access to all issues from 2019. Subscription will auto renew annually.
US$ 199
This is the net price. Taxes to be calculated in checkout.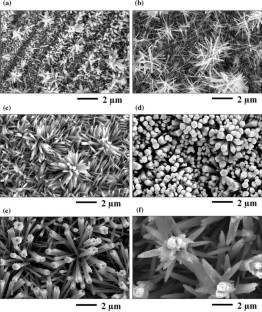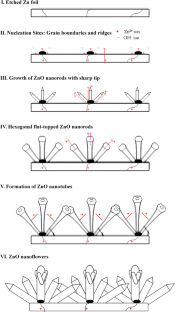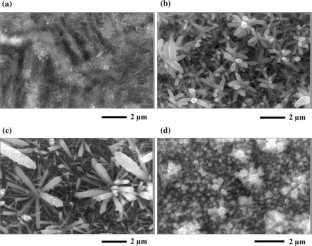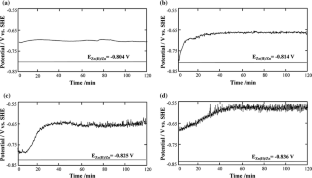 Acknowledgements
This study was supported by the Department of Science and Technology under the Engineering Research and Development for Technology Scholarship Fund and the College of Engineering, University of the Philippines under the Faculty Research Incentive Award. Partial fund from Long Term Research Grant, Ministry of Education Malaysia, Project 2, 304/PBAHAN/6050235, Universiti Sains Malaysia is also acknowledged.
Ethics declarations
Conflict of Interest
The authors declare that they have no conflict of interest.
About this article
Cite this article
Balela, M.D.L., Pelicano, C.M.O. & Lockman, Z. In situ mixed potential study of the growth of zinc oxide hierarchical nanostructures by wet oxidation of zinc foil. J Mater Sci 52, 2319–2328 (2017). https://doi.org/10.1007/s10853-016-0524-1
Received:

Accepted:

Published:

Issue Date:
Keywords
ZnO Hierarchical Nanostructures

Mixed Potential

Hexagonal Nanotubes

Nanorods

Flower-like Structure