Abstract
In this study, effect of rolling speed on strain aging phenomena in warm rolling of a carbon steel has been investigated. For this purpose, by using a mathematical model and predicting temperature and strain rate fields, the possibility of occurrence of dynamic strain aging during the warm rolling was first evaluated. In the next stage, warm-rolled samples were aged up to 11 months at room temperature for studying the kinetics of static strain aging, while mechanical tests as well as microstructural evolutions have been performed to determine the effect of strain aging on material behavior. The results indicate that dynamic strain aging may not occur for the employed rolling program; however, static strain aging takes place after warm rolling leading to changes in the mechanical behavior of the warm-deformed samples. In addition, by increasing rolling speed, the aging time required to achieve the maximum hardness increases.
Access options
Buy single article
Instant access to the full article PDF.
USD 39.95
Price excludes VAT (USA)
Tax calculation will be finalised during checkout.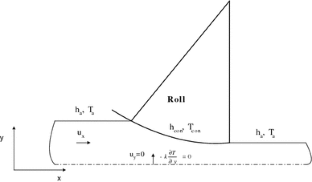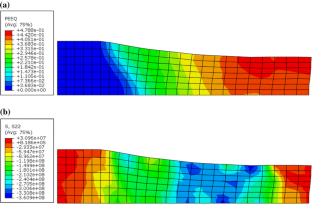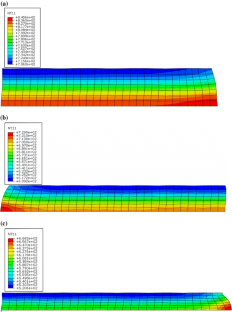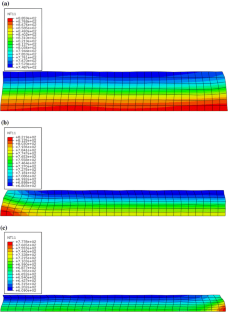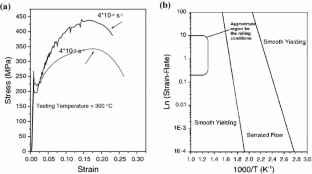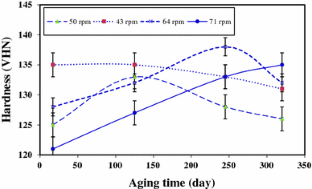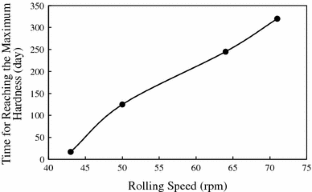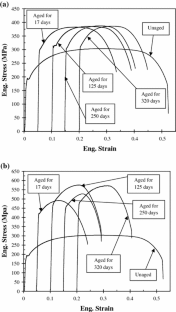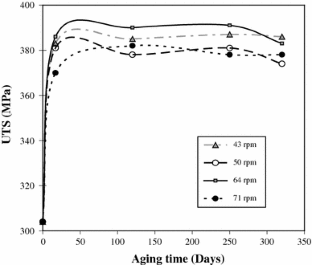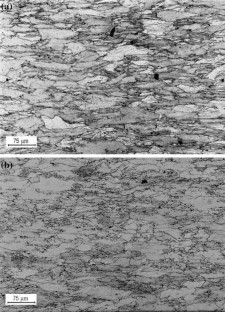 References
Robinson JM, Shaw MP (1994) Int Mater Rev 39:113

Leslie WC (1983) The physical metallurgy of steels. McGraw Hill, Tokyo

Mura T, Lautenschlager EA, Brittain JO (1961) Acta Metall 9:453

Hall EO (1970) Yield point phenomenon in metals and alloys. Macmillan, London

Staiger MP, Brownrigg A, Hodgeson PD, Davies CHJ (2004) Mater Sci Eng A 364:35

Pan CL, Wu S, Yu WW (2001) Thin-Walled Struct 39:429

Taheri AK, Maccagno TM, Jonas JJ (1995) Mater Sci Eng 11:1139

Taheri AK, Maccagno TM, Jonas JJ (1995) Metall Mater Trans A 26:1183

Gorni AA, Mei PR (2008) J Mater Process Technol 197:374

Gunduz S (2008) Mater Sci Eng A 486:63

Li CC, Leslie WC (1978) Metall Trans A 9:1765

Humphreys AO, Liu DS, Toroghinezhad MR, Jonas JJ (2002) ISIJ Int 42(Supplement):S52

Gonzalez BM, Marchi LA, Fonseca EJ, Modenesi PJ, Buono VTL (2003) ISIJ Int 43:428

Serajzadeh S (2004) Mater Sci Eng A 371:318

Lenard JG, Pietrzyk M, Cser L (1999) Mathematical and physical simulation of the properties of hot rolled products. Elsevier, Oxford

Dunne F, Petrinic N (2006) Introduction to computational plasticity. Oxford University Press, New York

Hibbitt (2004) ABAQUS User's Manual, Version 6.5, ABAQUS Inc., USA

Prasad YVRK, Sasidhara S (eds) (1997) Hot working Guide, ASM International, Materials Park, OH 447073-0002
About this article
Cite this article
Koohbor, B., Ohadi, D., Serajzadeh, S. et al. Effect of rolling speed on the occurrence of strain aging during and after warm rolling of a low-carbon steel. J Mater Sci 45, 3405–3412 (2010). https://doi.org/10.1007/s10853-010-4365-z
Received:

Accepted:

Published:

Issue Date:

DOI: https://doi.org/10.1007/s10853-010-4365-z
Keywords
Strain Aging

Dual Phase Steel

Dynamic Strain Aging

Rolling Speed

Serrate Flow