Abstract
The characterization of lead-free solders, especially after isothermal aging, is very important in order to accurately predict the reliability of solder joints. However, due to lack of experimental testing standards and the high homologous temperature of solder alloys (Th > 0.5Tm even at room temperature), there are very large discrepancies in both the tensile and creep properties provided in current databases for both lead-free and Sn–Pb solder alloys. Some recent researches show that the room temperature aging has significant effects on mechanical properties of solders. This paper is intended to review all available data in the field and give rise to the possible factors including room temperature effects which causes the large discrepancies of data. This review of the research literatures has documented the dramatic changes that occur in the constitutive and failure behavior of solder materials and solder joint interfaces during isothermal aging. However, these effects have been largely ignored in most previous studies involving solder material characterization or finite element predictions of solder joint reliability during thermal cycling. It is widely acknowledged that the large discrepancies in measured solder mechanical properties from one study to another arise due to differences in the microstructures of the tested samples. This problem is exacerbated by the aging issue, as it is clear that the microstructure and material behavior of the samples used in even a single investigation are moving targets that change rapidly even at room temperature. Furthermore, the effects of aging on solder behavior must be better understood so that more accurate viscoplastic constitutive equations can be developed for SnPb and SAC solders. Without such well-defined relationship, it is doubtful that finite element reliability predictions can ever reach their full potential.
Access options
Buy single article
Instant access to the full article PDF.
US$ 39.95
Tax calculation will be finalised during checkout.
Subscribe to journal
Immediate online access to all issues from 2019. Subscription will auto renew annually.
US$ 119
Tax calculation will be finalised during checkout.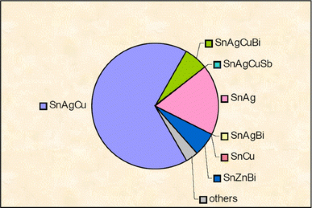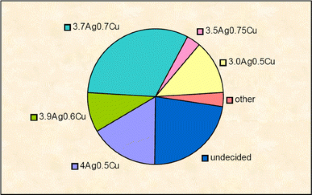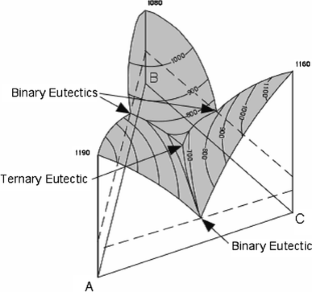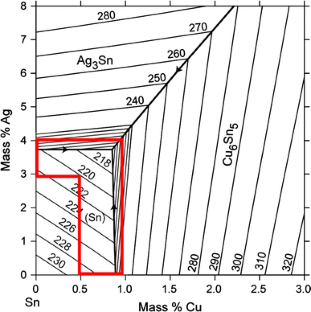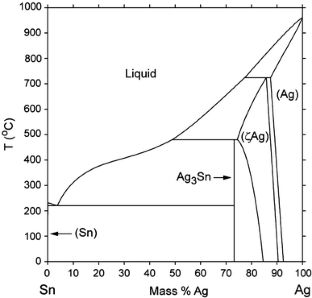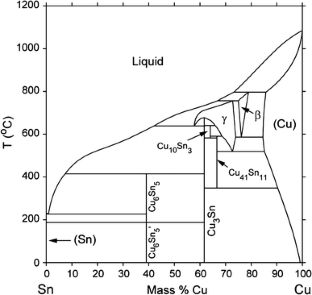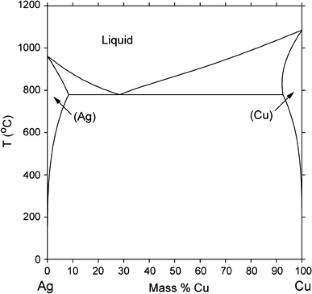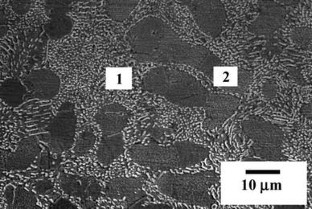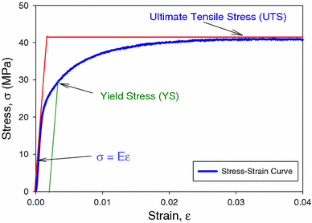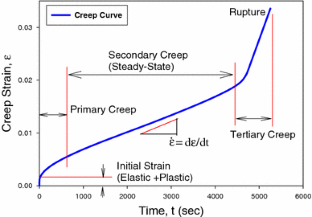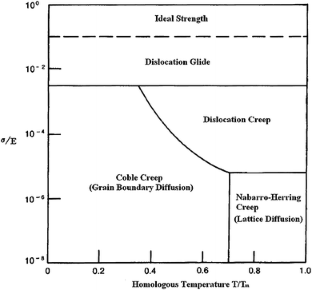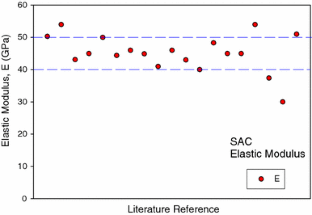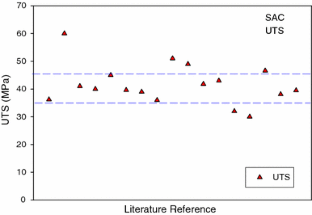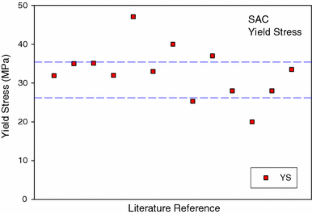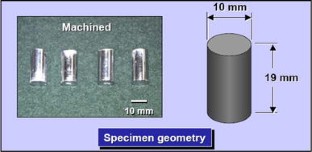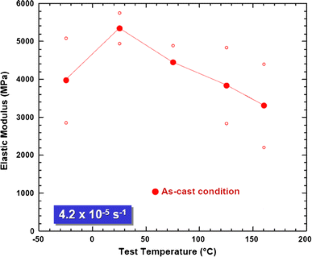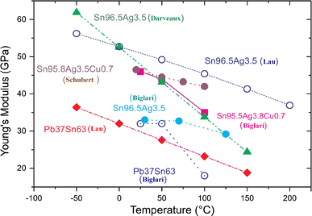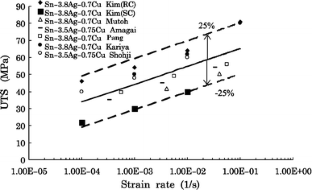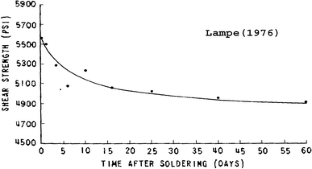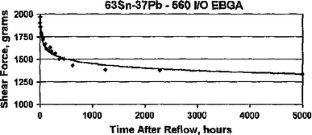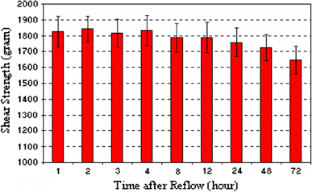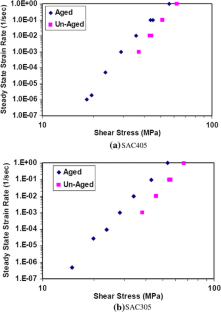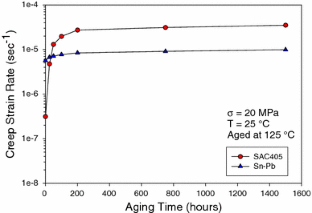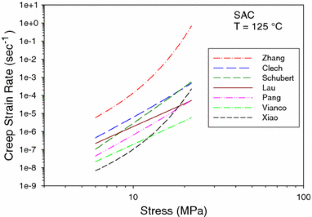 References
1.

Allenby BR, Ciccarelli JP (1992) In: Proceeding of surface mount international conference, pp 1–28

2.

Turbini LJ (2001) IEEE Trans Electron Pack Manuf 24(1):4

3.

Hwang JS (2004) Implementing lead-free electronics. McGraw-Hill, New York, NY, p 1

4.

Grusd A (1999) In: Proceedings of the technical program NEPCON west, pp 212–221

5.

IPC Roadmap (2000) A guide for assembly of lead-free electronics. IPC, Northbrook, IL

6.

Abtew M, Selvaduray G (2000) Mater Sci Eng 27:95

7.

Zeng K, Tu KN (2002) Mater Sci Eng 38:55

8.

Karlya Y, Gagg C, Plumbridge WJ (2000) Solder Surf Mt Technol 13:39

9.

Lee NC (1997) Solder Surf Mt Technol 26:65

10.

Soldertec (2002) European lead-free roadmap, ver 1, p 1

11.

Deubzer O, Hamano H, Suga T (2001) In: Proceedings of the 2001 IEEE international symposium on electronics and the environment, pp 290–295

12.

Nimmo K (2004) In: Suganuma K (ed) Alloy selection, chapter 3 of lead-free soldering in electronics: science, technology and environmental impact. Marcel Dekker, New York, p 61

13.

Ye L, Lai ZH, Liu J, Thölén A (2001) Solder Surf Mt Technol 13:16

14.

Iting T, Li JT, Yen SF, Chuang TH, Lo R, Ku T, Wu E (2005) In: Proceedings of the 55th electronic components and technology conference, pp 687–691

15.

Fields RJ, Low SR. Physical and mechanical properties of intermetallic compounds commonly found in solder joints. Available online at: https://doi.org/www.metallurgy.nist.gov/mechanical_properties/solder_paper.html

16.

Ganesan S, Pecht M (2006) Lead-free electronics. Wiley-Interscience Publication, New York, p 51

17.

Hwang J (2001) Environment-friendly electronics: lead free technology. Electrochemical Publications, British Isles, p 134

18.

Hertzberg RW (1996) Deformation and fracture mechanics of engineering materials, 4th edn. Wiley, New York

19.

Thornton PA, Colangelo VJ (1985) Fundamentals of engineering materials. Prentice-Hall, Inc, Upper Saddle River, NJ, p 227

20.

Gilman JJ (1969) Micromechanics of flow in solids. McGraw-Hill, New York

21.

Ralls KM, Courtney TH, Wulff J (1976) Introduction to materials science and engineering. Wiley, New York

22.

Vianco PT (2006) In: Shangguan D (ed) Fatigue and creep of lead-free solder alloys: fundamental properties, chapter 3 lead-free solder interconnect reliability. ASM International, Materials Park, OH, p 67

23.

Wiese S, Schubert A, Walter H, Dudek R, Feustel F, Meusel E, Michel B (2001) In: Proceeding of the 51st electronic components and technology conference, pp 890–902

24.

McCabe RJ, Fine ME (1998) Scripta Mater 39(2):189

25.

Lau JH, Pao YH (1997) Solder joints reliability of BGA, CSP, Flip-Chip, and Fine Pitch SMT assemblies. McGraw-Hill, New York

26.

Cadek J (1988) Creep in metallic materials. Elsevier, Amsterdam

27.

Garofalo F (1966) Fundamentals of creep and creep-rupture in metals. Macmillan, New York

28.

Evans RW, Wilshire B (1985) Creep of metals and alloys. The Institute of Metals, New York

29.

Ashby MF (1972) Acta Metall 20:887

30.

Weertman J (1957) J Appl Phys 28:362

31.

Coble RL (1963) J Appl Phys 34:1679

32.

Nabarro FRN (1948) Report of a conference on the strength of solids. Physical Society, London, pp 75–81

33.

Herring C (1950) J Appl Phys 21:437

34.

Shi XQ, Wang ZP, Yang QJ, Pang HLJ (2003) J Eng Mater Technol 125:81

35.

Mukherjee AK, Bird JE, Dorn JE (1969) Trans Am Soc Metal 62:155

36.

Puttlitz KJ, Stalter KA (2004) Handbook of lead-free solder technology for microelectronic assemblies. Marcel Dekker, New York

37.

Nose H, Sakane M, Tsukada Y, Nishimura H (2003) J Electron Packaging 125(1):59

38.

McCormack M, Chen HS, Jin S (1994) Appl Phys Lett 65(10):1233

39.

Shi XQ, Zhou W, Pang HLJ, Wang ZP (1999) J Electron Packaging 121(3):179

40.

Pang JHL, Xiong BS, Neo CC, Zhang XR, Low TH (2003) In: Proceeding of the 53rd electronic components and technology conference, pp 673–679

41.

Pang JHL, Xiong BS, Low TH (2004) Thin Solid Films 462–463:408

42.

Yeung B, Jang JW (2002) J Mater Sci Lett 21:723

43.

Kim KS, Huh SH, Suganuma K (2002) Mater Sci Eng A 333:106

44.

Madeni JC, Liu S, Siewert T (2002) In: Proceedings of the ASM international conference

45.

Lin JK, De Silva A, Frear D, Guo Y, Hayes S, Jang JW, Li L, Mitchell D, Yeung B, Zhang C (2002) IEEE Trans Electron Pack Manuf 25(4):300

46.

Chuang CM, Liu TS, Chen LH (2002) J Mater Sci 37(1):191. doi:https://doi.org/10.1023/A:1013143218738

47.

Vianco PT, Rejent JA, Grant R (2004) Trans Jpn Inst Metall 45:765

48.

Xiao Q, Nguyen L, Armstrong WD (2004) In: Proceedings of the 54th electronic components and technology conference, pp 1325–1332

49.

Xiao Q, Bailey HJ, Armstrong WD (2004) J Electron Packaging 126(2):208

50.

Shohji I, Yoshida T, Takahashi T, Hioki S (2004) Mater Sci Eng A366:50

51.

Tsukada Y, Nishimura H, Yamamoto H, Sakane M (2005) J Electron Packaging 127(4):407

52.

Yang H, Phillip D, Paul M, Murty KL (1996) In: Proceeding of 46th electronic components and technology conference, pp 1136–1142

53.

Liu CY, Chen C, Mal AK, Tu KN (1999) J Appl Phys 85(7):3882

54.

Rhee H, Subramanian KN, Lee A, Lee JG (2003) Sold Surf Mt Technol 15(3):21

55.

Pang JHL, Low TH, Xiong BS, Xu L, Neo CC (2004) Thin Solid Films 462–463:370

56.

Darveaux R (2005) In: Proceedings of the 55th electronic components and technology conference, pp 882–893

57.

Obaid AA, Sloan JG, Lamontia MA, Paesano A, Khan S, Gillespie JW (2005) J Electron Packaging 127(4):483

58.

Zhang Q, Dasgupta A, Nelson D, Pallavicini H (2005) J Electron Packaging 127(4):415

59.

Chromik RR, Vinci RP, Allen SL, Notis MR (2003) JOM 55(6):66

60.

Vianco PT, Rejent JA, Martin JJ (2003) JOM 55(6):50

61.

Vianco PT, Rejent JA (2002) Compression deformation response of 95.5Sn–3.9Ag–0.6Cu solder, UCLA Workshop on Pb-free Electronics, 2002. Available at: https://doi.org/www.seas.ucla.edu/eThinFilm/PbfreeWorkshop/pdf/vianco.pdf

62.

Vianco PT, Rejent JA, Kilgo AC (2003) J Electron Mater 32(3):142

63.

Schubert A, Walter H, Dudek R, Michel B, Lefranc G, Otto J, Mitic G (2001) In: International symposium on advanced packaging materials, pp 129–134

64.

Biglari MH, Oddy M, Oud MA, Davis P (2000) In: Proceeding of electronics goes green 2000+ conference, pp 73–82

65.

Lau JH, Pao Y-H (1997) Solder joint reliability of BGA, CSP, Flip Chip, and Fine Pitch SMT assemblies. McGraw-Hill, New York

66.

Darveaux R, Banerji K, Mawer A, Dody G (1995) In: Lau JL (ed) Ball grid array technology. McGraw-Hill, New York, p 379

67.

Lau JH, Chang C (1998) In: Proceeding of the 48th electronic component and technology conference, pp 1339–1344

68.

Pang JHL, Xiong BS (2005) IEEE Trans Compon Pack Technol 28(4):830

69.

Kanchanomai C, Miyashita Y, Mutoh Y (2002) J Electron Mater 31:456

70.

Kim KS, Huh SH, Suganuma K (2002) Mater Sci Eng A 333:106

71.

Amagai M, Watanabe M, Omiya M, Kishimoto K, Shibuya T (2002) Microelectron Reliab 42:951

72.

Kariya Y, Plumbridge J (2001) In: 7th symposium on microjoining and assembly in electronics, pp 383–388

73.

Shohji I, Yoshida T, Takahashi T, Hioki S (2004) Mater Sci Eng A A366:50

74.

Medvedev AS (1956) Metallovedenie i Obrabotka Metallov 7:16

75.

Lampe BT (1976) Weld J 55(10):330s

76.

Miyazawa Y, Ariga T (1999) In: Proceedings of the first international symposium on environmentally conscious design and inverse manufacturing, pp 616–619

77.

Miyazawa Y, Ariga T (2001) Mater Trans Jpn Inst Metals 42(5):776

78.

Chilton AC, Whitmore MA, Hampshire WB (1989) Sold Surf Mt Technol 3:21

79.

Gagliano RA, Fine ME, Vaynman S, Stolkarts V (1999) In: Julia R (ed) Advanced materials for the 21st century: proceedings of the 1999. Weertman Symposium, pp 107–116

80.

Coyle RJ, Solan PP, Serafino AJ, Gahr SA (2000) In: Proceedings of the 50th electronic components and technology conference, pp 160–169

81.

Tsui YK, Lee SW, Huang X (2002) In: Proceedings of the 4th international symposium on electronic materials and packaging, pp 478–481

82.

Lee SWR, Tsui YK, Huang X, Yan CC (2002) In: Proceedings of the 2002 ASME international mechanical engineering congress and exposition, pp 1–4

83.

Hasegawa K, Noudou T, Takahashi A, Nakaso A (2001) In: Proceedings of the 2001 SMTA international, pp 1–8

84.

Li M, Lee KY, Olsen DR, Chen WT, Tan BTC, Mhaisalkar S (2002) IEEE Trans Electron Pack 25(3):185

85.

Chou GJS (2002) In: Proceedings of the 8th symposium on advanced packaging materials, pp 39–46

86.

Law CMT, Wu CML (2004) In: Proceedings of HDP'04, pp 60–65

87.

Wang Q, Johnson RW, Ma H, Gale WF (2005) In: 10th electronic circuit and world convention conference (ECWC 10)

88.

Ding Y, Wang C, Li M, Bang HS (2004) Mater Sci Eng A384:314

89.

Ma H, Suhling JC, Lall P, Bozack MJ (2006) In: Proceeding of the 56th electronic components and technology conference (ECTC), San Diego, CA, May 30–June 2, pp 849–864

90.

Hall EO (1951) In: Proceedings of the physical society, vol 64, pp 747–753

91.

Petch NJ (1953) J Iron Steel Inst 174:25

92.

Lin J-K, Jang J-W, Hayes S, Frear D (2004) In: Proceeding of the 54th electronics packaging technology conference, pp 642–649

93.

Wiese S, Meusel E, Wolter K-J (2003) In: Proceeding of the 53rd electronics packaging technology conference, pp 197–206

94.

Banerji K, Darveaux R (1992) In: Proceeding of TMS-AIME symposium, pp 431–442

95.

Sasaki K, Kobayashi T (2005) In: Proceeding of the ASME InterPACK'05

96.

Ma H, Suhling JC, Lall P, Bozack MJ (2007) In: The proceeding of the 57th electronic components and technology conference (ECTC), pp 653–668

97.

Jones WK, Liu Y, Zampino MA, Gonzalez G, Shah M (1997) Design and reliability of solders and solder interconnections, TMS

98.

Jones WK, Liu Y, Zampino MA, Gonzalez G (1997) Adv Microelectron 24:30

99.

Pang HLJ, Wang YP, Shi XQ, Wang ZP (1998) In: IEEE/CPMT electronics packaging technology conference, pp 184–189

100.

Nose H, Sakane M, Tsukada T, Nishimura H (2003) J Electron Packaging 124:59

101.

Plumbridge WJ, Gagg CR (1999) J Mater Sci: Mater Electron 10:461

102.

Lang R, Tanaka H, Munegata O, Taguchi T, Narita T (2005) Mater Charact 54:223

103.

Dai LH, Lee SR (2001) In: Proceeding of the ASME InterPACK'05, pp 307–313

104.

Clech JP. Review and analysis of lead-free materials properties, NIST, Available at: https://doi.org/www.metallurgy.nist.gov/solder/clech/Sn-Ag-Cu_Main.htm

105.

Anand L (1985) Int J Plasticity 1:213

106.

Pei M, Qu J (2005) In: International symposium on advanced packaging materials: processes, properties and interfaces, pp 45–49

107.

Pang JHL, Low PTH, Xiong BS (2004) In: Proceeding of ITHERM'04, vol 2, pp 131–136

108.

Rodgers B, Flood B, Punch J, Waldron F (2005) In: Proceedings of the 6th international conference on thermal, mechanical and multi-physics simulation and experiments in micro-electronics and micro-systems, pp 490–496

109.

Xu L, Pang JHL (2005) In: Proceeding of the 55th electronics packaging technology conference, pp 357–362

110.

Fouassier O, Heintz J-M, Chazelas J, Geffroy P-M, Silvaina J-F (2006) J Appl Phys 100:1

111.

Li D, Liu C, Conway P (2004) In: Proceeding of the 54th electronic components and technology conference, pp 128–133

112.

Harrison MR, Vincent JH, Steen HAH (2001) Solder Surf Mt Technol 13(3):21

113.

Rhee H, Lucas JP, Subramanian KN (2002) J Mater Sci: Mater Electron 13:477

114.

Allen SL, Notis MR, Chromik RR, Vinci RP (2004) J Mater Res 19:1417

115.

Allen SL, Notis MR, Chromik RR, Vinci RP, Lewis DJ, Schaefer R (2004) J Mater Res 19:1425

116.

Xiao L, Liu J, Lai A, Ye L, Tholen A (2000) In: International symposium on advanced packaging materials, pp 145–151

117.

Zhu F, Wang Z, Guan R, Zhang H (2005) In: 2005 international conference on asian green electronics, pp 107–112

118.

Madeni J, Liu S, Siewert T. Casting of lead-free solder bulk specimens with various solidification rates, NIST Pb-free data. Available at: https://doi.org/www.boulder.nist.gov/

119.

Seelig K, Suraski D (2000) In: Proceeding of the 50th electronic components and technology conference, pp 1405–1409

120.

Lead-free soldering guide from AIM Solder Inc (2003) https://doi.org/www.psma.com/ul_files/forums/leadfree/aim_lead_free_guide.pdf

121.

Enke NF, Kilinski TJ, Schroeder SA, Lesniak JR (1989) IEEE Trans Compon Hybrids Manuf Technol 12(4):459

122.

Technical reports for the lead free solder project: properties reports: room temperature tensile properties of lead-free solder alloys. Lead free solder project CD-ROM, National Center for Manufacturing Sciences (NCMS), 1998. Available at: https://doi.org/www.boulder.nist.gov/

123.

Lau JH, Chang C, Lee SWR, Chen TY, Cheng D, Tseng TJ, Lin, D (2000) In: Proceeding of NEPCON-west 2000, pp 554–562

124.

Wong T, Matsunaga AH (1995) In: Proceeding of NEPCON west conference, 1995. Available at: https://doi.org/www.boulder.nist.gov/

125.

Sigelko JD, Subramanian KN (2000) Adv Mater Process 157(3):47

126.

Welco Castings, Solder Data Sheet, 2 Hillyard Street, Hamilton, Ontario, Canada. Available at: https://doi.org/www.boulder.nist.gov/

127.

Hernandez CL, Vianco PT, Rejent JA (1998) Effect of interface microstructure on the mechanical properties of Pb-free hybrid microcircuit solder joints. IPC/SMTA Electronics Assembly Expo, pp S19-2-1. Available at: https://doi.org/www.boulder.nist.gov/

128.

Darveaux R, Banerji K (1992) IEEE Trans Compon Hybrids Manuf Technol 15(6):1013

129.

Xiao Q, Armstrong WD (2005) J Electron Mater 34(2):196

130.

Zhang Q, Dasgupta A, Haswell P (2003) In: Proceeding of the 53rd electronic components and technology conference, pp 1862–1868

131.

Lau J, Dauksher W, Vianco P (2003) In: Proceeding of the 53rd electronic components and technology conference, pp 229–236

132.

Pang JHL, Xiong BS, Low TH (2004) In: Proceeding of 54th electronic components and technology conference, pp 1333–1337

133.

Schubert A, Dudek R, Auerswald E, Gollbardt A, Michel B, Reichl H (2003) In: Proceeding of the 53rd electronic components and technology conference, pp 603–610
About this article
Cite this article
Ma, H., Suhling, J.C. A review of mechanical properties of lead-free solders for electronic packaging. J Mater Sci 44, 1141–1158 (2009). https://doi.org/10.1007/s10853-008-3125-9
Received:

Accepted:

Published:

Issue Date:
Keywords
Solder Joint

Solder Alloy

Creep Deformation

Isothermal Aging

Eutectic Solder