Abstract
Polymer composites of epoxy resin and Nb2O5 doped BaTiO3 were prepared in the form of film (thickness 30–300 μm) using a dipping technique. Samples containing various amounts of ceramic filler were examined by thermal analysis and SEM analysis. Dielectric measurements were performed from 20 Hz to 1 MHz and 20 °C to 120 °C. It was found that the final materials had high permittivities increasing with the filler concentration. Electrical relaxations were assigned to interfacial phenomena due to the particles and α-relaxation because of the resin.
This is a preview of subscription content, log in to check access.
Access options
Buy single article
Instant access to the full article PDF.
US$ 39.95
Price includes VAT for USA
Subscribe to journal
Immediate online access to all issues from 2019. Subscription will auto renew annually.
US$ 199
This is the net price. Taxes to be calculated in checkout.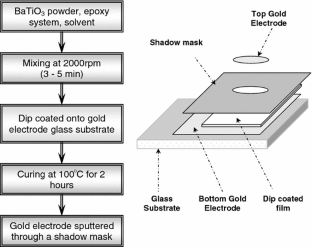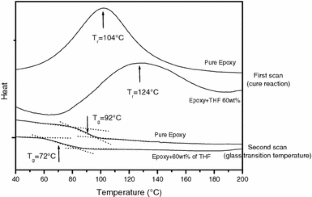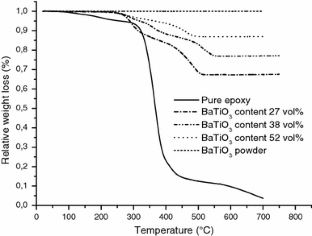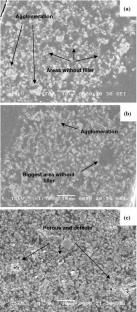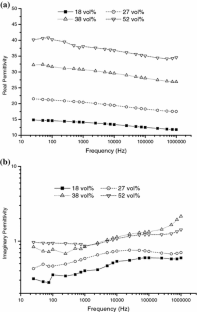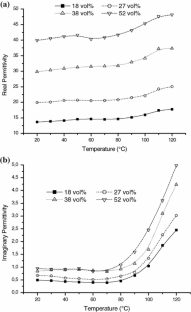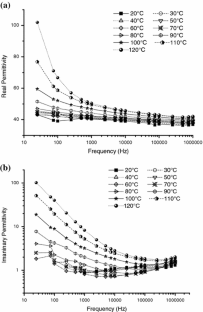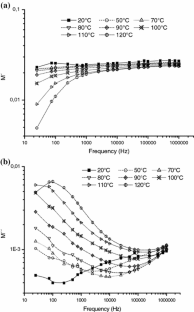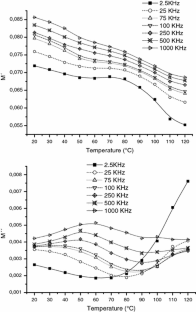 References
1.

Thongvigitmanee T, May GS (2000) Twenty Sixth IEEE/CPMT. International Electronics Manufacturing Technology, USA, p 47

2.

Kuo DH, Chang CC, Su TY, Wang WK, Lin BY (2004) Mat Chem Phys 85:201

3.

Lee BI, Zhang J (2001) Mat Research Bull 36:1065

4.

Narayan P, Hancock BC (2003) Mater Sci Eng A 355:24

5.

CHI KAO K (2004) Dielectric Phenomena in Solid, Elsevier Academic Press, p 110

6.

Psarras G, Manolakaki E, Tsangaris GM (2002) Comp Part A 33:375

7.

Suzhu Y, Hing P, Xiao H (2000) J App Phys 88:398

8.

Tsangaris G, Psarras GC (1999) J Mat Sci 34:2151

9.

Cho SD, Lee JY, Hyun JG, Paik KW (2004) Mat Sci Eng B 110:233

10.

Ramajo L, Reboredo MM, Castro MS (2005) Comp Part A 38:1267
Acknowledgements
This work was supported by Antorchas Foundation and National Council of Science and Technology of Argentina (CONICET) and ANPCyT/FONCyT PICT 14738 (BID 1201/OC-AR). Also it was achieved thanks to material donation from Dow Chemical Argentina due to management of Ariadna Spinelli and Alfredo Fahnle and roughness measurements by Ing. María Dolores Echeverría and Ing. Osvaldo J. Moncada from Metrology Laboratory of Mechanical Engineering Department (UNMdP).
About this article
Cite this article
Ramajo, L.A., Reboredo, M.M. & Castro, M.S. Characterisation of epoxy/BaTiO3 composites processed by dipping for integral capacitor films (ICF). J Mater Sci 42, 3685–3691 (2007). https://doi.org/10.1007/s10853-006-1408-6
Received:

Accepted:

Published:

Issue Date:
Keywords
BaTiO3

Barium Titanate

Real Permittivity

Filler Amount

Imaginary Permittivity