Abstract
The efficient preparation of functional rigid and soluble macrocycles remains a challenge for synthetic chemists. Here, we exploit the thermodynamic control of dynamic covalent chemistry to investigate the influence of the monomer structure on the macrocyclization selectivity. A series of rigid cyclic hexamer has been synthesized by imine condensation of benzene building blocks, i.e. meta-substituted diamines and dialdehydes, templated by calcium(II) chloride. The monomers were designed to feature various additional functional groups either available for further post-cyclization modifications or acting as solubilizing groups. The cyclization selectivity was systematically investigated and optimized depending on the length of the applied solubilizing group and on the nature of the additional functional group. A selectivity up to 92% was reached for the macrocyclization exhibiting trifluoromethyl and bromine groups at the outer periphery and hydroxyl groups in the cavity.
Graphic abstract

This is a preview of subscription content, log in to check access.
Access options
Buy single article
Instant access to the full article PDF.
US$ 39.95
Price includes VAT for USA
Subscribe to journal
Immediate online access to all issues from 2019. Subscription will auto renew annually.
US$ 199
This is the net price. Taxes to be calculated in checkout.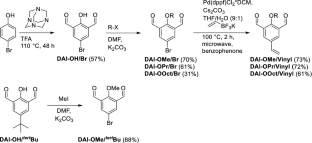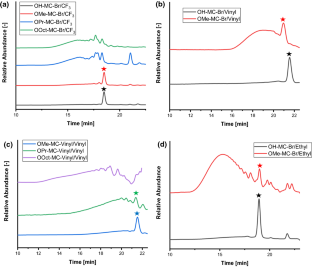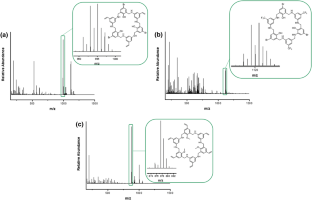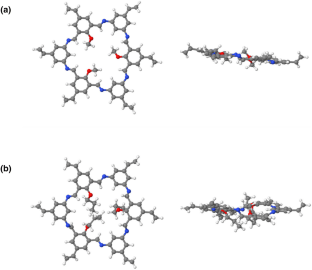 Acknowlegdements
Christopher Barner-Kowollik is acknowledges a Laureate Fellowship from the Australian Research Council (ARC) and continued key support from the Queensland University of Technology (QUT). The authors would like to thank T. Sattelberger, C. Albrecht and T. Anh for experimental support.
Additional information
Publisher's Note
Springer Nature remains neutral with regard to jurisdictional claims in published maps and institutional affiliations.
Electronic supplementary material
Below is the link to the electronic supplementary material.
About this article
Cite this article
Klein, G., Llevot, A., Löser, P. et al. On the macrocyclization selectivity of meta-substituted diamines and dialdehydes: towards macrocycles with tunable functional peripheries. J Incl Phenom Macrocycl Chem 95, 119–134 (2019). https://doi.org/10.1007/s10847-019-00931-9
Received:

Accepted:

Published:

Issue Date:
Keywords
Macrocycle

Template

Schiff base

Selectivity