Abstract
The Lord Howe Island Stick Insect (Dryococelus australis: Phasmatodea: Phasmatidae: Eurycanthinae) is a large, flightless stick insect once thought to be extinct but rediscovered on an island (Balls Pyramid) near Lord Howe Island in 2001. A captive population at Melbourne Zoo is now in its fourth generation and aspects of the biology of the species are discussed. Observations focussed on the eggs as indicators of the health of the population and inbreeding depression, but included data on the juveniles where possible. Behavioural observations reveal that this species is very different from other Australian stick insects, but similar in many ways to overseas members of the Eurycanthinae. Veterinary interventions and post mortems have provided substantial information about the captive population and its environmental stresses, and have wider implications for captive invertebrate populations, particularly those involved in conservation programs. Evidence of inbreeding and the conservation significance of this species is discussed in context with other programs and their implications.
Access options
Buy single article
Instant access to the full article PDF.
USD 39.95
Price excludes VAT (USA)
Tax calculation will be finalised during checkout.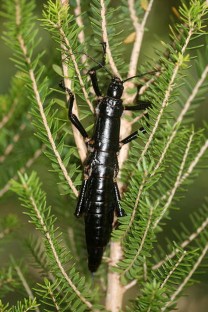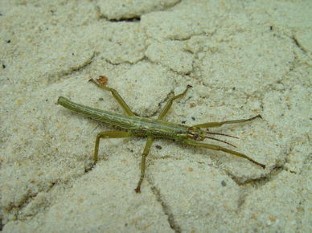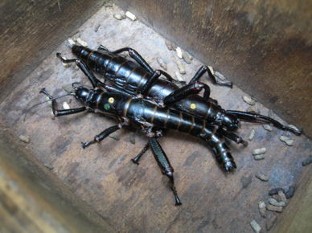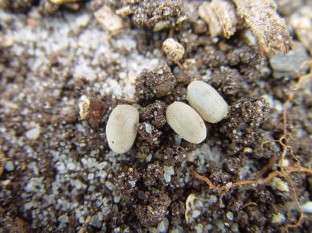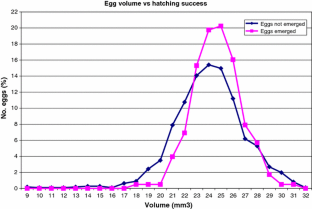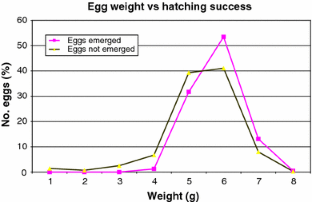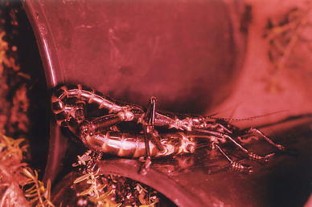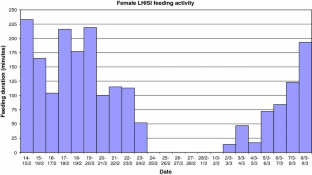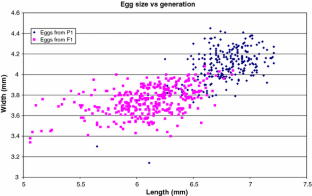 References
Bedford GO (1975) Defensive behaviour of the New Guinea Stick Insect Eurycantha (Phasmatodea: Phasmatidae: Eurycanthinae). Proc Linn Soc NSW 100:218–222

Carlberg U (1981) Hatching-time of Extatosoma tiaratum (Macleay) (Phasmida). Entomol Mon Mag 117:199–200

Carlberg U (1982) Egg production and adult mortality of Extatosoma tiaratum Macleay (Insecta: Phasmida). Zool Jahrb Abt Allg Zool Physiol Tiere 86(4):527–533

Clark Sellick JT (1998) The micropylar plate of the eggs of Phasmida, with a survey of the range of plate form within the order. Syst Entomol 23:203–228

Clarke GM (2001) Invertebrate conservation in Australia: past, present and future prospects. Antenna 25:1–24

Collins NM (ed) (1990) The management and welfare of invertebrates in captivity. National Federation of Zoological Gardens of Great Britain and Ireland, London

Etheridge R (1889) The general zoology of Lord Howe Island. Aust Mus Mem 2:1–42

Gurney AB (1947) Notes on some remarkable Australian walkingsticks, including a synopsis of the genus Extatosoma (Orthoptera: Phasmatidae). Ann Entomol Soc Am 40:373–396

Hanski I, Poyry J (2007) Insect populations in fragmented habitats. In: Stewart AJA, New TR, Lewis OT (eds) Insect conservation biology. CABI, Wallingford, UK, pp 175–202

Hennemann FH, Conle OV (2006) Papuacocelus papuanus n.gen., n.sp.—a new Eurycanthine from Papua New Guinea, with notes on the genus Dryococelus Gurney, 1947 and description of the egg (Phasmatodea: Phasmatidae: Eurycanthinae). Zootaxa 1375:31–49

Honan P (2007a) Husbandry of the Lord Howe Island Stick Insect. Australasian Regional Association of Zoos and Aquaria, Melbourne

Honan P (2007b) The Lord Howe Island Stick Insect: an example of the benefits of captive management. Vic Nat 124(4):258–261

IUCN (1983) The IUCN Invertebrate Red Data Book. IUCN, Gland, Switzerland

Lande R (1995) Mutation and conservation. Conserv Biol 9:782–791

Lea AM (1916) Notes on the Lord Howe Island phasma, and on an associated longicorn beetle. Proc Roy Soc S Aust 40:145–147

Lewbart GA (ed) (2006) Invertebrate medicine. Blackwell Publishing Ltd, UK

Lewis OT, New TR, Stewart AJA (2007) Insect conservation: progress and prospects. In: Stewart AJA, New TR, Lewis OT (eds) Insect conservation biology. CABI, Wallingford, UK, pp 431–436

McAlpine DK (1967) Rediscovery of the Lord Howe Island phasmid. Aust Entomol Soc News Bull 2(3):71–72

Minott TK (2006) New Guinea walkingstick husbandry manual. Terrestrial Invertebrate Taxon Advisory Group, American Zoo Association, USA

New TR (1995) Introduction to invertebrate conservation biology. Oxford University Press, Melbourne, Australia

Nicholls M (1952) A history of Lord Howe Island. Mercury Press, Hobart, Australia

Nunney L, Campbell KA (1993) Assessing minimum viable population size: demography meets population genetics. Trends Ecol Evol 8:234–239

Pearce-Kelly P, Honan P, Barrett P, Morgan R, Perrotti L, Sullivan E, Daniel BA, Veltman K, Clarke D, Moxey T, Spencer W (2007) The conservation value of insect breeding programmes: rationale and example case studies. In: Stewart AJA, New TR, Lewis OT (eds) Insect conservation biology. CABI, Wallingford, UK, pp 57–75

Priddel D, Carlile N, Humphrey M, Fellenberg S, Hiscox D, (2002) Interim recovery actions: the Lord Howe Island Phasmid Dryococelus australis. NSW National Parks and Wildlife Service unpublished report, Sydney, Australia

Priddel D, Carlile N, Humphrey M, Fellenberg S, Hiscox D, (2003) Rediscovery of the 'extinct' Lord Howe Island stick-insect (Dryococelus australis (Montrouzier)) (Phasmatodea) and recommendations for its conservation. Biodivers Conserv 12:1391–1403

Rentz DCF (1996) Grasshopper country: the abundant orthopteroid insects of Australia. University of New South Wales Press, Sydney, Australia

Saccheri IJ, Brakefield PM, Nichols RA (1996) Severe inbreeding depression and rapid fitness rebound in the butterfly Bicyclus anynana (Satyridae). Evolution 50:2000–2013

Sands DPA, New TR (2002) The action plan for Australian butterflies. Environment Australia, Canberra

Schultz SA, Schultz MJ (1998) Tarantula keeper's guide. Barron's Educational Series, USA

Smithers CN (1966) On some remains of the Lord Howe Island phasmid (Dryococelus australis (Montrouzier) (Phasmida)) from Ball's Pyramid. Entomol Mon Mag 105:252

Thompson DJ, Watts PC, Saccheri IJ (2007) Conservation genetics for insects. In: Stewart AJA, New TR, Lewis OT (eds) Insect conservation biology. CABI, Wallingford, UK, pp 280–300

Yen AL, Butcher RJ (1997) An overview of the conservation of non-marine invertebrates in Australia. Environment Australia, Canberra

Zompro O (2001) A review of the Eurycanthinae: Eurycanthini, with a key to genera, notes on the subfamily and designation of type species. Phasmid Stud 10(1):19–23
Acknowledgements
The LHI Stick Insect captive breeding program is currently being undertaken by Rohan Cleave, Norman Dowsett, Robert Anderson, Zoe Marston and other invertebrate keepers at Melbourne Zoo. Special thanks to Rohan Cleave for his tireless management and analysis of thousands of LHISI eggs. Thanks to Dr David Priddel (Senior Researcher, New South Wales Department of Environment and Climate Change) for his oversight and foresight of the project, Dianne Gordon (Team Leader, Discovery and Learning, Healesville Sanctuary) for discussions and educational advice and Dr Tim New for reviewing the manuscript. Post mortems and pathological analyses were undertaken by Dr Kate Bodley, Dr Helen McCracken, Dr Michael Lynch, Dr Paul Ramos (Veterinarians, Melbourne Zoo) and Dr Peter Holtz (Veterinarian, Healesville Sanctuary).
About this article
Cite this article
Honan, P. Notes on the biology, captive management and conservation status of the Lord Howe Island Stick Insect (Dryococelus australis) (Phasmatodea). J Insect Conserv 12, 399–413 (2008). https://doi.org/10.1007/s10841-008-9162-5
Received:

Accepted:

Published:

Issue Date:

DOI: https://doi.org/10.1007/s10841-008-9162-5
Keywords