Abstract
This paper demonstrates a phase switching algorithm for Interpolating Digital-to-Analog Converter (DAC) based Arbitrary Waveform Generator (AWG) that resides in Automated Test Equipment (ATE) to test semiconductor devices. This confirms a previous exercise that was made by experiment with different Intermodulation Distortion (IMD) suppression techniques and starting phase shifts to suppress IMD tones of the AWG with the interpolating DAC. We show that the poor performance of the AWG can be improved by using the phase switching algorithm over the installed base of a company's tester platform. It is also shown that the IMD performance of AWGs across a company's tester installed base can be equalized, and how it can be achieved using the phase switching technique. We describe how the IMD specifications of the instrument are much worse than those actually measured, and by using phase switching, better performance can be achieved than what would be possible under normal conditions. We present how this technique allows the use of a low-cost tester resource to test IMD products of such as communication application ADCs with a higher dynamic range than what was previously possible.
This is a preview of subscription content, log in to check access.
Access options
Buy single article
Instant access to the full article PDF.
US$ 39.95
Price includes VAT for USA
Subscribe to journal
Immediate online access to all issues from 2019. Subscription will auto renew annually.
US$ 99
This is the net price. Taxes to be calculated in checkout.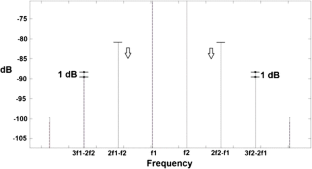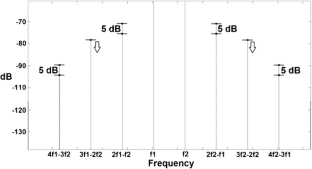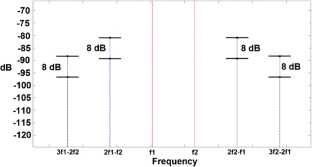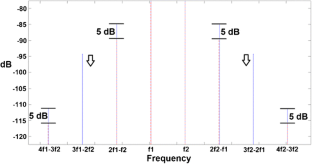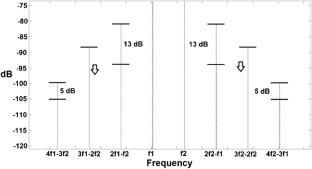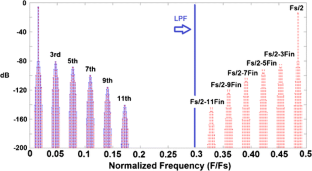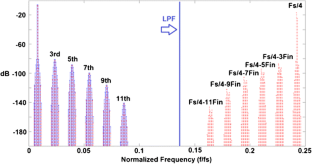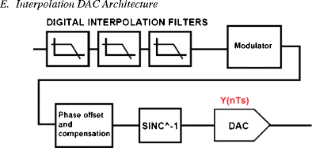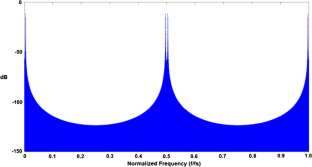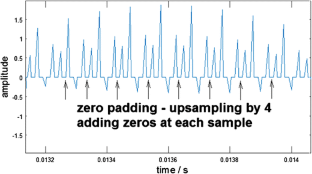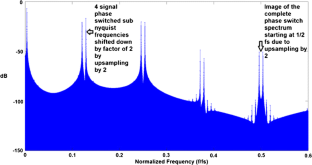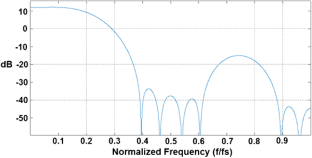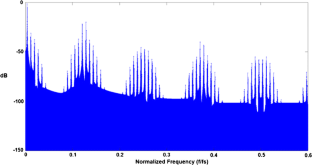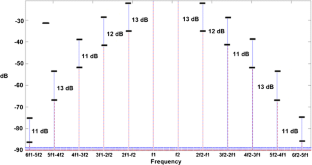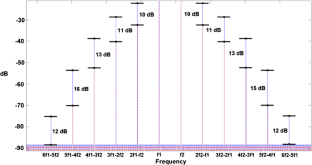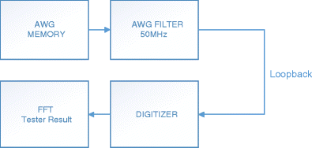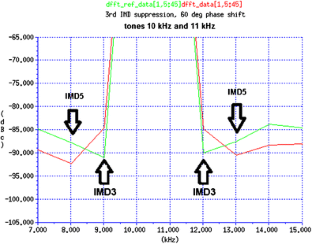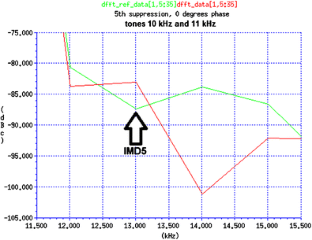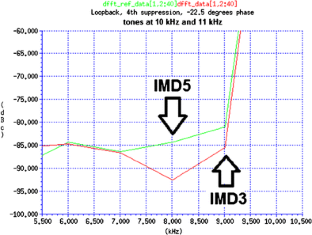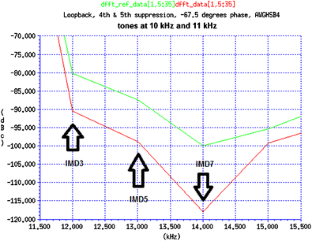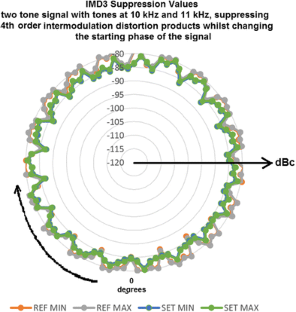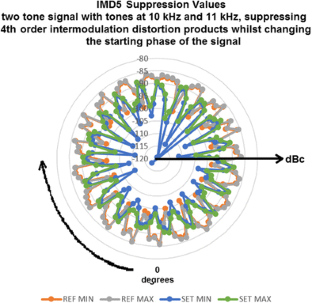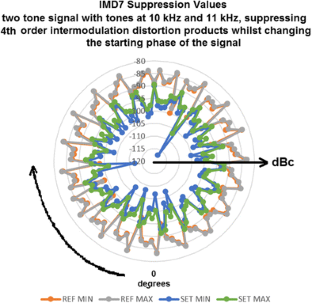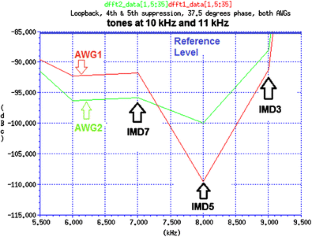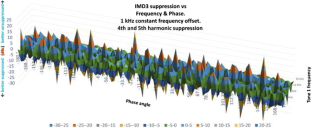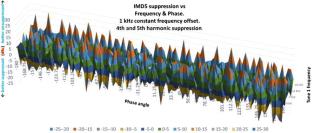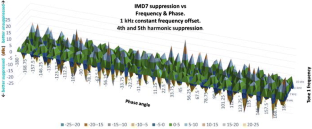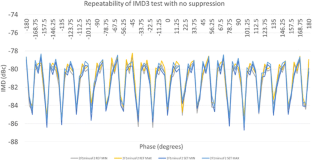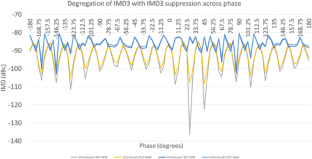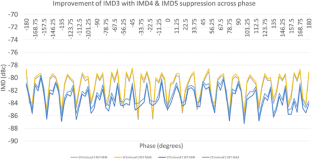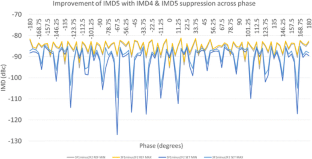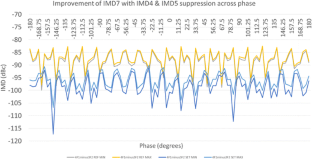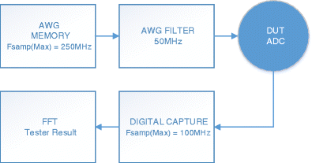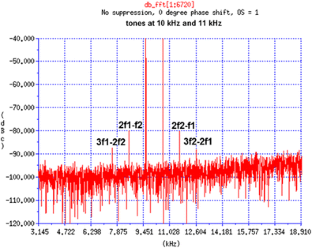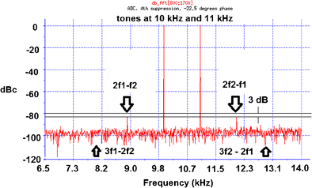 References
1.

Abe F, Kobayashi Y, Sawada K, Kato K, Kobayashi O, Kobayashi H (2014) Low-Distortion Signal Generation for ADC Testing. IEEE International Test Conference, Seattle, WA

2.

Crochiere RE, Rabiner LR (1983) Multirate Digital Signal Processing. Prentice-Hall, Englewood Cliffs

3.

Elsayed MM, Sanchez-Sinencio E (2010) A Low THD, Low Power, High Output-Swing Time-Mode-Based Tunable Oscillator Via Digital Harmonic-Cancellation Technique. IEEE J Solid State Circuits 45(5):1061–1071

4.

Ha Q, Ye F, Chen C, Zhu X, Wang M, Lin Y, Li N, Ren J (2011) A 4-channel 8-bit 650-MSample/s DAC With Interpolation Filter for Embedded Application. IEEE 9th International Conference on ASIC, pp 492–495, Xiamen, China

5.

Jiang W, Zhao S, Tan Q, Liang D, Li X, Zhu Z (2016) A Time-Domain Compensation Model with High IMD3 Suppression for Microwave Photonic Links. IEEE International Conference on Electronic Information and Communication Technology

6.

Karthik Vasan B, Sudani SK, Chen DJ, Geiger RL (2013) Low-Distortion Sine Wave Generation Using a Novel Harmonic Cancellation Technique. IEEE Trans Circuits and Syst I Reg Papers 60(5):1122–1134

7.

Kato K, Abe F, Wakabayashi K, Yamada T, Kobayashi H, Kobayashi O, Niitsu K (2012) Low-IMD Two-Tone Signal Generation for ADC Testing. IEEE International Mixed-Signals, Sensors and Systems Test Workshop, pp 85–90, Taipei, Taiwan

8.

Kato K, Abe F, Wakabayashi K, Gao C, Yamada T, Kobayashi H, Kobayashi O, Niitsu K (2012) Two-Tone Signal Generation for Communication Application ADC Testing. The 21st IEEE Asian Test Symposium, Niigata, Japan

9.

Komuro T, Sobukawa S, Sakayori H, Kono M, Kobayashi H (2007) Total Harmonic Distortion Measurement System for Electronic Devices up to 100MHz with Remarkable Sensitivity. IEEE Trans Instrum Meas 56(6):2360–2368

10.

Maeda A (2008) A Method to Generate a Very Low Distortion High Frequency Sine Waveform Using an AWG. IEEE International Test Conference

11.

Sadeghifar MR, Wikner JJ (2010) A Higher Nyquist-Range DAC Employing Sinusoidal Interpolation. NORCHIP, pp 1–4

12.

Sarson P, Kobayashi H (2016) Using Distortion Shaping Technique to Equalize ADC THD Performance Between ATEs. IEEE 21st International Mixed-Signal Testing Workshop, Catalunya, Spain

13.

Sarson P, Kobayashi H (2017) Using Distortion Shaping Technique to Equalize ADC THD Performance Between ATEs. J Electron Test, Springer. https://doi.org/10.1007/s10836-016-5630-0

14.

Sarson P, Shibuya S, Yanagida T, Kobayashi H (2017) A Technique for Dynamic Range Improvement of Intermodulation Distortion Products for an Interpolating DAC-based Arbitrary Waveform Generator Using a Phase Switching Algorithm. IEEE VLSI Test Symposium

15.

Shibuya S, Kobayashi Y, Kobayashi H (2015) High-Frequency Low- Distortion Signal Generation Algorithm with Arbitrary Waveform Generator. IEEE 11th International Conference on ASIC, Chengdu, China

16.

Wakabayashi K, Yamada T, Uemori S, Kobayashi O, Kobayashi H, Niitsu K, Miyashita H, Kishigami S, Rikino K, Yano Y, Gake T (2011) Low-Distortion Single-Tone and Two-Tone Sinewave Generation Algorithms Using an Arbitrary Waveform Generator. IEEE International Mixed-Signals, Sensors and Systems Workshop, Santa Barbara, CA

17.

Wakabayashi K, Kato K, Yamada T, Kobayashi O, Kobayashi H, Abe F, Niitsu K (2012) Low-Distortion Sinewave Generation Method. J Electron Test 28:641–651

18.

Ye F, Wang H, Yi T, Hong Z (2015) A 14-bit 2-GS/s DAC With a Programmable Interpolation Filter. 2015 I.E. 11th International Conference on ASIC, pp 1–4, Chengdu, China
Additional information
Responsible Editors: M. Barragan and K. Huang
About this article
Cite this article
Sarson, P., Yanagida, T., Shibuya, S. et al. A Distortion Shaping Technique to Equalize Intermodulation Distortion Performance of Interpolating Arbitrary Waveform Generators in Automated Test Equipment. J Electron Test 34, 215–232 (2018). https://doi.org/10.1007/s10836-017-5700-y
Received:

Accepted:

Published:

Issue Date:
Keywords
Two-tone

Intermodulation Distortion

Spurious Suppression

Arbitrary Waveform Generator

Interpolating Digital-to-Analog Converter

Phase Switching

Effective Number of Bits