Abstract
Musicians, singers and bands can use their popularity to promote various causes and products, either through endorsements or more individual initiatives. Environmental activism is becoming more widespread as humans are trying to tackle and mitigate climate change. In this paper, we ask how best a band can compensate for the carbon emissions generated by fans travelling to its shows. We first report on the various "green" initiatives and practices of the music industry. We then focus on greenhouse gas emissions that result from tours and concerts since they are one of the largest environmental impacts generated by the music industry. We take the perspective of the artist or band wishing to internalize their carbon emissions and present a model of carbon offsets in the context of rock concerts, which amounts to the private provision of a public good. In our model, bands have the option to include offsets in the ticket price or to offer voluntary offsets. To illustrate our point, we present a field study conducted by a Quebec rock band at shows in Montreal and in Europe to show how the artists can reduce the environmental impact of their concert by buying carbon credits equivalent to their fans' footprint. We show that at 1 % of the ticket price on average, the cost of carbon offsets is marginal and discuss the numerous challenges that arise for those artists wanting to engage in carbon offsetting.
This is a preview of subscription content,
to check access.
Access this article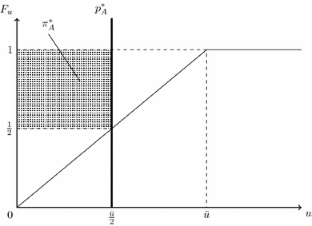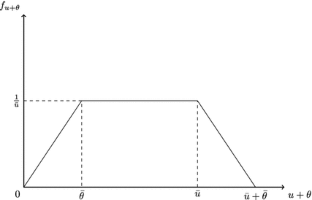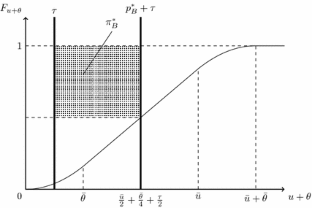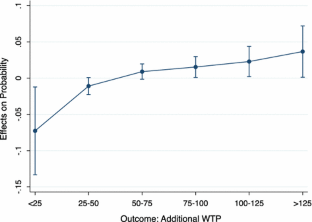 Similar content being viewed by others
Notes
These include, among others, market structure and pricing issues, the resale market of concert tickets, income distribution and superstar effects, and creation and copyright protection (Connolly and Krueger 2006; Leslie and Sorensen 2014; Sá and Turkay 2013; Courty and Pagliero 2013; Waldfogel 2013).

The formulation of Eq. (1) implicitly assumes that the WTP is independent of the pricing option. That may not always be the case. For example, according to theories of collective action (Olson 1971), costs to act (or their opposite benefits from action) may be lower (higher) when participation is mandatory. In that light, the proposition derived later in the paper could be interpreted as a lower bound for choosing option B, meaning that option could be even more attractive than the result we obtain.

Offset prices could be tied to the specific emissions of individual concertgoers as they are linked to specific flight distance in the airline industry. However, there is no reliable method to elicit those emissions in the case of a musical event and we consider this to be private information to the event participant.

Most WTP estimates for carbon offsets result from stated preferences studies, in particular contingent valuation methods. Estimates vary widely. Brouwer et al. (2008) find an average WTP of US$30 per tonne of CO2 e for airline passengers. But estimates in other contexts range from US$4 (Li et al. 2004) to US$300 (Viscusi and Zeckhauser 2006) per tonne of CO2 e.

Additional summary statistics on the sample are available in the Appendix.

The median is the $CAN50-75 category (see Appendix Table 3).

The ranking used, from the most polluting to the least, is as follows: plane, car, train, public transportation and others (bike and walk).

Pt is for public transportation.

See Figure A1 in the Appendix.

The OLS regression line can be plotted according to the Frisch–Waugh theorem in a scatterplot in which the residuals of the additional WTP are on the y-axis and the residuals of the logarithm of offset costs on the x-axis, where the residuals come from regressions of the variable in question on the rest of the control variables. See Figure A2 in the Appendix for an illustration.

The costs are based on the estimates from p. 8 of Best Foot Forward (2007), using the per-fan emissions and multiplying by $CAN25, the social cost of carbon emissions (C) as described in Sect. 4.3.
References
Bäckstrand, K., & Lövbrand, E. (2006). Planting trees to mitigate climate change: Contested discourses of ecological modernization, green governmentality and civic environmentalism. Global Environmental Politics, 6(1), 50–75.

Best Foot Forward. (2007). Ecological Footprint & Carbon Audit of Radiohead North American Tours, 2003 & 2006. July 2007.

Bottrill, C., Liverman, D., & Boykoff, M. (2010). Carbon soundings: Greenhouse gas emissions of the UK music industry. Environmental Research Letters, 5(1), 014019.

Bourdieu, P. (1971). Le Marché des Biens Symboliques. L'Année Sociologique, 22, 49–126.

Boykoff, M. T., & Goodman, M. K. (2009). Conspicuous redemption? Reflections on the promises and perils of the 'Celebritization' of climate change. Geoforum, 40(3), 395–406.

Brouwer, R., Brander, L., & Van Beukering, P. (2008). "A convenient truth": Air travel passengers' willingness to pay to offset their CO2 emissions. Climatic Change, 90, 299–313.

Collins, A., Jones, C., & Munday, M. (2009). Assessing the environmental impacts of mega sporting events: Two options? Tourism Management, 30(6), 828–837.

Connolly, M., & Krueger, A. B. (2006). Rockonomics: The economics of popular music. In V. Ginsburgh & D. Throsby (Eds.), Handbook of the economics of art and culture, Chapter 20 (pp. 667–719). North-Holland: Elsevier.

Courty, P., & Pagliero, M. (2013). The pricing of art and the art of pricing: Pricing styles in the concert industry. Handbook of the Economics of Art and Culture, 2, 299.

Dupras, J., LeBlanc, K., & Jobin, M. (2008). La tournée verte des Cowboys Fringants. Report prepared for the Fondation Cowboys Fringants.

Environment Canada. (2010). Renewable fuels regulations: Regulatory impact analysis statement. Retrieved from www.gazette.gc.ca/rp-pr/p1/2010/2010-04-10/html/reg1-eng.html.

Greenhouse Gas Protocol. (2015). CO2 Emissions from transport or mobile sources. Retrieved from http://www.ghgprotocol.org/calculation-tools/all-tools.

Harris, R. (2012). Large scale sporting events and education for sustainable development—case of the Melbourne 2006 commonwealth games. In Australian event symposium 2012 (p. 57).

Intergovernmental Panel on Climate Change. (1999). Aviation and the global atmosphere. Summary for policymakers. A special report of IPCC working groups I and III. Retrieved from https://www.ipcc.ch/pdf/special-reports/spm/av-en.pdf.

Julie's Bicycle. (2007). First step: UK music industry greenhouse gas emissions. http://www.juliesbicycle.com/resources/first-step-uk-music-industry-report.

Julie's Bicycle. (2009a). Jam Packed: Audience travel emissions from festivals. http://www.juliesbicycle.com/resources/jam-packed-audience-travel-emissions-from-festivals.

Julie's Bicycle. (2009b). The carbon impacts of recorded music products in a time of transition. http://www.juliesbicycle.com/resources/the-carbon-impacts-of-recorded-music-in-a-time-of-transition.

Julie's Bicycle. (2010). Moving arts: Managing the carbon impacts of our touring. Volume 1: Bands. http://www.juliesbicycle.com/resources/moving-arts-managing-the-carbon-impacts-of-our-touring-volume-1-bands.

Kearins, K., & Pavlovich, K. (2002). The role of stakeholders in Sydney's Green Games. Corporate Social Responsibility and Environmental Management, 9(3), 157–169.

Khan, R. (2013). Environmental activism in music. In Edmondson, J. (Ed.), Music in American Life: The songs, stories, styles, and stars that shaped our culture (pp. 412–417). Westport, CT: Greenwood Press.

Killmann, F., & von Collani, E. (2001). A note on the convolution of the uniform and related distributions and their use in quality control. Economic Quality Control, 16(1), 17–41.

King, A. A., & Lenox, M. J. (2001). Does it really pay to be green? An empirical study of firm environmental and financial performance. Journal of Industrial Ecology, 5, 105–116.

Kitzmueller, M., & Shimshack, J. (2012). Economic perspectives on corporate social responsibility. Journal of Economic Literature, 50(1), 51–84.

Kotchen, M. J. (2009). Voluntary provision of public goods for bads: A theory of environmental offsets. The Economic Journal, 119(537), 883–899.

Laing, J., & Frost, W. (2010). How green was my festival: Exploring challenges and opportunities associated with staging green events. International Journal of Hospitality Management, 29(2), 261–267.

Leslie, P., & Sorensen, A. (2014). Resale and rent-seeking: An application to ticket markets. The Review of Economic Studies, 81(1), 266–300.

Li, H., Berrens, R. P., Bohara, A. K., Jenkins-Smith, H. C., Silva, C. L., & Weimer, D. L. (2004). Exploring the beta model using proportional budget information in a contingent valuation study. Ecological Economics, 28, 329–343.

Lioui, A., & Sharma, Z. (2012). Environmental corporate social responsibility and financial performance: Disentangling direct and indirect effects. Ecological Economics, 78, 100–111.

Lyon, T. P., & Maxwell, J. W. (2008). Corporate social responsibility and the environment: A theoretical perspective. Review of environmental economics and policy, 2(2), 240–260.

Mair, J., & Laing, J. (2012). The greening of music festivals: Motivations, barriers and outcomes. Applying the Mair and Jago Model. Journal of Sustainable Tourism, 20(5), 683–700.

Mills, M. P. (2013). The cloud begins with coal: Big data, big networks, big infrastructure, and big power. An overview of the electricity used by the global digital ecosystem. National Mining Association and American Coalition for Clean Coal Electricity.

Milne, M. J., & Gray, R. (2013). W(h)ither ecology? The triple bottom line, the global reporting initiative, and corporate sustainability reporting. Journal of Business Ethics, 118(1), 13–29.

Ministère de l'Écologie, du Développement durable et de l'Énergie—MEDDE. (2012). Information CO2 des prestations de transports. Retrieved from http://www.developpement-durable.gouv.fr/IMG/pdf/Guide_Information_CO2-2.pdf.

Ministère du Développement durable, de l'Environnement et de la Lutte contre les changements climatiques—MDDELCC. (2015). The Carbon Market. http://www.mddelcc.gouv.qc.ca/changements/carbone/index-en.htm.

Molina-Azorín, J. F., Claver-Cortés, E., López-Gamero, M. D., & Tarí, J. J. (2009). Green management and financial performance: A literature review. Management Decision, 47(7), 1080–1100.

Mulpuru, S., Hult, P., & Johnson, C. (2008). The future of online secondary ticketing. Cambridge, MA: Forrester Research Inc.

Olson, M. (1971). The logic of collective action, Harvard Economic Studies, Volume CXXIV. Cambridge, MA: Harvard University Press.

Pedelty, M. (2012). Ecomusicology: Rock, folk, and the environment. Philadelphia: Temple UP.

Podolny, J. M. (1993). A status-based model of market competition. American Journal of Sociology, 98(4), 829–872.

Portney, P. R. (2008). The (not so) new corporate social responsibility: An empirical perspective. Review of environmental economics and policy, 2(2), 261–275.

Reinhardt, F. L., Stavins, R. N., & Vietor, R. H. (2008). Corporate social responsibility through an economic lens. Review of Environmental Economics and Policy, 2(2), 219–239.

Sá, N., & Turkay, E. (2013). Ticket pricing and scalping: A game theoretical approach. The BE Journal of Economic Analysis & Policy, 13(2), 627–653.

Smith, K. (2007). The carbon neutral myth. Offset indulgences for your climate sins. The Netherlands: Carbon Trade Watch, Transnational Institute.

United Nations Environment Programme. (2010). Singing to a Greener Tune. Current status of the music industry in addressing environmental sustainability. Report prepared by Meegan Jones and Xenya Scanlon, Music & Environment Initiative, UNEP. March 2010.

Viscusi, W. K., & Zeckhauser, R. J. (2006). The perception and valuation of the risks of climate change: A rational and behavioural blend. Climatic Change, 77, 151–177.

Waldfogel, J. (2013). Digitization, copyright, and the flow of new music products. Handbook of the Economics of Art and Culture, 2, 277.

Weber, C. L., Koomey, J. G., & Matthews, H. S. (2009). The energy and climate change impacts of different music delivery methods. Carnegie Mellon University, Department of Civil and Environmental Engineering, Lawrence Berkeley National Laboratory and Stanford University. For Microsoft Corporation and Intel Corporation. http://download.intel.com/pressroom/pdf/CDsvsdownloadsrelease.pdf.

Wittlich, C. (2012). Jack Johnson and sustainable music events. In T. Pernecky & M. Lück (Eds.), Events, society and sustainability: Critical and contemporary approaches (pp. 211–228). New York: Routledge.
Acknowledgments
We thank participants at the ACEI 2014 conference and SEA 2015 annual meetings as well as the editor and an anonymous referee for comments and suggestions. We also recognize the helpful contribution of Jérémy Laurent-Luchetti. All errors are our own.
Ethics declarations
Conflict of interest
Dupras is the bass player of the rock band Les Cowboys Fringants. Connolly and Séguin declare that they have no conflict of interest.
Electronic supplementary material
Below is the link to the electronic supplementary material.
About this article
Cite this article
Connolly, M., Dupras, J. & Séguin, C. An economic perspective on rock concerts and climate change: Should carbon offsets compensating emissions be included in the ticket price?. J Cult Econ 40, 101–126 (2016). https://doi.org/10.1007/s10824-015-9265-2
Received:

Accepted:

Published:

Issue Date:

DOI: https://doi.org/10.1007/s10824-015-9265-2
Keywords
JEL Classification