Abstract
Fragment Based Drug Discovery (FBDD) continues to advance as an efficient and alternative screening paradigm for the identification and optimization of novel chemical matter. To enable FBDD across a wide range of pharmaceutical targets, a fragment screening library is required to be chemically diverse and synthetically expandable to enable critical decision making for chemical follow-up and assessing new target druggability. In this manuscript, the Pfizer fragment library design strategy which utilized multiple and orthogonal metrics to incorporate structure, pharmacophore and pharmacological space diversity is described. Appropriate measures of molecular complexity were also employed to maximize the probability of detection of fragment hits using a variety of biophysical and biochemical screening methods. In addition, structural integrity, purity, solubility, fragment and analog availability as well as cost were important considerations in the selection process. Preliminary analysis of primary screening results for 13 targets using NMR Saturation Transfer Difference (STD) indicates the identification of uM–mM hits and the uniqueness of hits at weak binding affinities for these targets.
Access options
Buy single article
Instant access to the full article PDF.
USD 39.95
Price excludes VAT (USA)
Tax calculation will be finalised during checkout.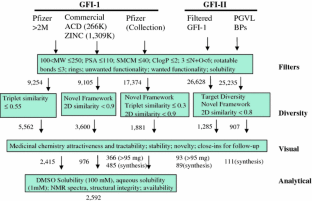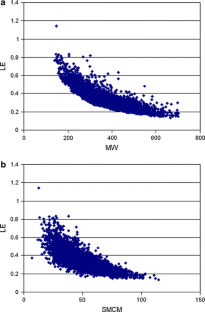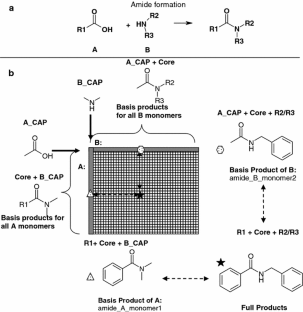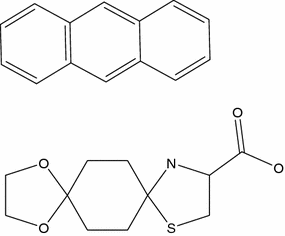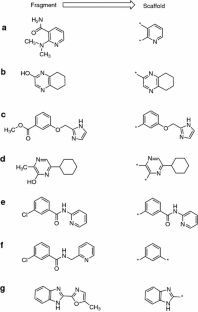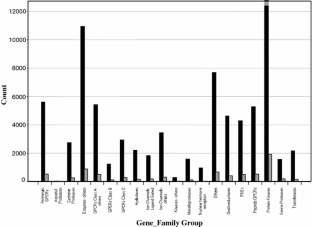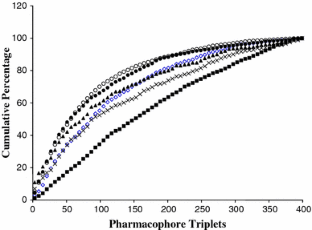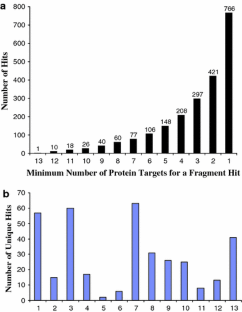 References
Congreve M, Chessari G, Tisi D, Woodhead A (2008) J Med Chem 51:3661

Albert J, Blomberg N, Breeze A, Brown A, Burrows J, Edwards P, Folmer R, Geschwindner S, Griffen E, Kenny P, Nowak T, Olsson L, Sanganee H, Shapiro A (2007) Curr Topics Med Chem 7:1600

Shuker S, Hajduk P, Meadows R, Fesik S (1996) Science 274:1531

Lepre C, Peng J, Fejzo J, Abdul-Manan N, Pocas J, Jacobs M, Xie X, Moore J (2002) Comb Chem High Throughput Screen 5:583

Lipinski C, Lombardo F, Dominy B, Feeney P (2001) Adv Drug Deliv Rev 46:3

Carr R, Congreve M, Murray C, Rees D (2005) Drug Discov Today 10:987

Hopkins A, Groom C, Alex A (2004) Drug Discov Today 9:430

Howard N, Abell C, Blakemore W, Chessari G, Congreve M, Howard S, Jhoti H, Murray C, Searvers L, van Montfort R (2006) J Med Chem 49:1346

Saxty G, Woodhead S, Berdini V, Davies T, Verdonk M, Wyatt P, Boyle R, Barford D, Downham R, Garrett M, Carr R (2007) J Med Chem 50:2293

Hajduk P, Huth J, Tse C (2005) Drug Discov Today 10:1675

Baurin N, Aboul-Ela F, Barril X, Davis B, Drysdale M, Dymock B, Finch H, Fromont C, Richardson C, Simmonite H, Hubbard RE (2004) J Chem Inf Comp Sci 44:2157

Blomberg N, Cosgrove DA, Kenny PW, Kolmodin K (2009) J Comput Aided Mol Des 23:513

Schuffenhauer A, Ruedisser S, Marzinzik AL, Jahnke W, Blommers M, Selzer P, Jacoby E (2005) Curr Topics Med Chem 5:751

Leach A, Hann M, Burrows J, Griffen E (2006) Structure-based drug discovery. Royal Society of Chemistry, Cambridge

Lepre C (2001) DDT 6:133

Erlanson D, McDowell R, O'Brien T (2004) J Med Chem 47:3463

Fattori D, Squarcia A, Bartoli S (2008) Drugs R D 9:217

Barker J, Courtney S, Hesterkamp T, Ullmann D, Whittaker M (2006) Expert Opin Drug Discov 1:225

Mayer M, Meyer B (1999) Angew Chem Int Ed 38:1784

Dalvit C, Fogliatto G, Stewart A, Veronest M, Stockman B (2001) J Biomol NMR 21:349

Wang Y, Liu D, Wyss D (2004) Magn Reson Chem 42:485

Hartshorn M, Murray C, Cleasby A, Frederickson M, Tickle I, Jhoti H (2005) J Med Chem 48:403

Hubbard R, Davies B, Chen I, Drysdale M (2007) Curr Topics Med Chem 7:1568

Neumann T, Junker H, Schmidt K, Sekul R (2007) Curr Topics Med Chem (Sharjah, United Arab Emirates) 7:1630

Hubbard R, Chen I, Davies B (2007) Curr Opin Drug Discov Dev 10:289

Card G, Blasdel L, England B, Zhang C, Suzuki Y, Gillette S, Fong D, Ibrahim P, Artis D, Bollag G, Milburn M, Kim S, Schlessinger J, Zhang K (2005) Nat Biotechnol 23:201

Jhoti H, Cleasby A, Verdonk M, Williams G (2007) Curr Opin Chem Biol 11:485

Hann M, Leach A, Harper G (2001) J Chem Inf Comp Sci 41:856

Schuffenhauer A, Floersheim P, Acklin P, Jacoby E (2003) J Chem Inf Comp Sci 43:391

Hu Q, Peng Z, Kostrowicki J, Kuki A (2010) In: Zhou Z, Walter J (eds) Chemical library design in methods in molecular biology (MiMB) series. Humana Press, New York, pp 253–276

Congreve M, Carr R, Murray C, Jhoti H (2003) Drug Discov Today 8:876

Ladbury J, Klebe G, Freire E (2010) Nat Rev Drug Discov 9:23

Burrows J (2004) Soc Med Res Trends Drug Discov

WOMBAT (2005) Santa Fe available at: http://www.sunsetmolecular.com/

Oprea T, Blaney J (2006) In: Jahnke W, Erlanson DA (eds) Fragment-based approaches in drug discovery, pp 91–111

Njardarson Group, Kwon L, Rogers E, McGrath N, Brichacek M, Njarðarson J (2006) Available at: http://cbc.arizona.edu/njardarson/group/homepage

Teague SJ, Davis AM, Leeson PD, Oprea TI (1999) Angew Chem Int Ed 38:3743

Allu T, Oprea T (2005) J Chem Inf Model 45:1237

Reynolds C, Tounge B, Bembenek S (2008) J Med Chem 51:2432

Irwin J, Shoichet B (2005) J Chem Inf Model 45:177

Zhou J, Shi S, Na J, Peng Z, Thacher T (2009) J Comput Aided Mol Des 23:725

Ertl P, Rohde B, Selzer P (2000) J Med Chem 43:3714

Gao SVH, Lee P (2002) Pharm Res 19:497

Leadscope, Inc., 1393 Dublin Road, Columbus, OH 43215

Roberts G, Myatt G, Johnson W, Cross K, Blower P (2000) J Chem Inf Comput Sci 40:1302

Daylight Chemical Information Systems Inc In: Aliso Viejo, CA 92656, USA

Ward J (1963) J Am Stat Assoc 58:236

PipelinePilot In: 10188 Telesis Court, Suite 100, San Diego, CA 92121-4779

Durant J, Leland B, Henry D, Nourse J (2002) J Chem Inf Comput Sci 42:1273

Bemis G, Murcko M (1996) J Med Chem 39:2887

Corina Inc In: molecular-networks GmbH

Murral N, Davies E (1990) J Chem Inf Comp Sci 30:312

Mills J, Dean P (1996) J Comput Aided Mol Des 10:607

Bakken G, Du J, Li D, Lu J, Schulte G, Sridaharan S, Tinniswood A, Miller M (2006)

Paolini G, Shapland R, van Hoorn W, Mason J, Hopkins A (2006) Nat Biotechnol 24:805

Gasteiger J, Rudolph C, Sadowski J (2004) Tetrahedron Comput Methodol 3:537

ROCS OpenEye Scientific Software In: Santa Fe, New Mexico, USA

Jakes S, Willet P (1986) J. Mol. Graphics 4:12

Davies K, Briant C (1995) In: MGMS meeting, Leeds

Stockman B, Lodovice I, Fisher D, McColl A, Xie Z (2007) J Biomol Screen 12:457

Hu Q, Yan J, Withka J, Sahasrabudhe P, Moore C, Na J, Narasimhan L (2009) Abstracts of papers, 238th ACS National Meeting, Washington, DC, USA

Chen I, Hubbard R (2009) J Comput Aided Mol Des 23:603
Acknowledgments
Tudor Oprea for the SMCM program; Marty Marx, Kim Daoust, James Forman and Bob Mecca for RI support; Parag Sahasrabudhe, Hong Wang, Diana Omechinsky, Kris Borzilleri, Cathy Moore and Jiangli Yan for NMR support; Gaia Paolini and Zhengwei Peng for computational input; Bob Chambers, Kim Matus, Kyle Blair, Lisa Thomasco, Jan Snape, Shirell Gray, Jola Nowakowski, Maria Anhalt, Steve Curioso, Craig Hines, Diane Johnson, Bernadette Udasco, Jason Harraden, Erin Cyr, Betsy Poe, Monica Gorny, Elizabeth Mostowy, Holly McKeith, Jed Morris, Tim Britt, Frank Girardi, C.K. Chan for library preparation and sample logistics support; G. Tim Benson, Mike Clark, Tony Wood, Ron Wester and Suvit Thaisrivongs and Alan Mathiowetz for initiative support.
Electronic supplementary material
Below is the link to the electronic supplementary material.
About this article
Cite this article
Lau, W.F., Withka, J.M., Hepworth, D. et al. Design of a multi-purpose fragment screening library using molecular complexity and orthogonal diversity metrics. J Comput Aided Mol Des 25, 621–636 (2011). https://doi.org/10.1007/s10822-011-9434-0
Received:

Accepted:

Published:

Issue Date:

DOI: https://doi.org/10.1007/s10822-011-9434-0
Keywords
Fragment screening

Fragment based drug design

Library design

Chemical diversity

Chemical space