Abstract
Explorations of perception using GIS have traditionally been based on vision and analysis confined to the computer laboratory. In contrast, phenomenological analyses of archaeological landscapes are normally carried out within the particular landscape itself; and computer analysis away from the landscape in question is often seen as anathema to such attempts. This paper presents initial research that aims to bridge this gap by using augmented reality (AR). AR gives us the opportunity to merge the real world with virtual elements, including 3D models, soundscapes, and social media. In this way, aspects of GIS analysis that would usually keep us chained to the desk can be experienced directly in the field at the time of investigation.
This is a preview of subscription content, log in to check access.
Access options
Buy single article
Instant access to the full article PDF.
US$ 39.95
Price includes VAT for USA
Subscribe to journal
Immediate online access to all issues from 2019. Subscription will auto renew annually.
US$ 99
This is the net price. Taxes to be calculated in checkout.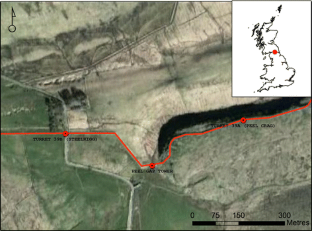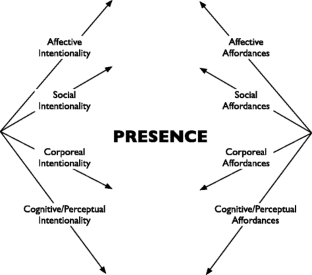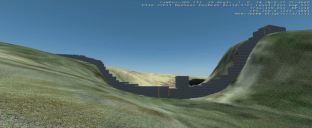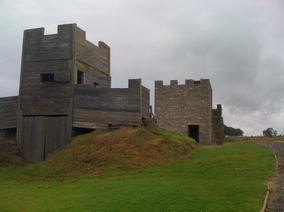 Notes
1.

Although we must acknowledge that a computer model being run in the laboratory requires all of the variables to be either modelled or heavily simplified, as it is as yet impossible to create an acceptably accurate model of the whole world.

2.

That the 'player' is assumed to be an average height male implies a number of things about the user and the situation. This height value can (and should) be changed dependent on the user.
References
Archeoguide (2010) 'ARCHEOGUIDE'. http://archeoguide.intranet.gr/. Accessed 14 Apr 2010.

ARToolKit (2010). 'ARToolKit Home Page'. http://www.hitl.washington.edu/artoolkit/. Accessed 14 Apr 2010.

Barrett, J. C., & Ko, I. (2009). A phenomenology of landscape: a crisis in British landscape archaeology? Journal of Social Archaeology, 9, 275–294.

Bender, B. (1995). Landscape: politics and perspectives. Oxford: Berg Publishers.

Bender, B., Hamilton, S., & Tilley, C. (2007). Stone worlds: narrative and reflexivity in landscape archaeology. California: Left Coast Press.

Bernardes, J. (2008). Augmented reality games. In O. Leino, H. Wirman, & A. Fernandez (Eds.), Extending experiences. Rovaniemi: Lapland University Press.

Breeze, D. J. (2006). J. Collingwood Bruce's handbook to the Roman wall (14th ed.). Newcastle upon Tyne: Society of Antiquaries.

Citroen (2010). 'NEW CITROËN DS3 official website'. http://www.ds3.citroen.com/uk/#/virtual-reality/. Accessed 12 Jan 2010.

Crow, J. G. (1991). A review of current research on the turrets and curtain of Hadrian's wall. Britannia, 22, 51–63.

Crytek (2010). 'Crytek | CryENGINE2' http://www.cryengine2.com/. Accessed 14 Apr 2010.

Fleming, A. (2006). Post-processual landscape archaeology: a critique. Cambridge Archaeological Journal, 16(03), 267.

Frieman, C., & Gillings, M. (2007). Seeing is perceiving? World Archaeology, 39(1), 4.

Gaffney, V., Stancic, Z., & Watson, H. (1996). Moving from catchments to cognition: tentative steps toward a larger archaeological context for GIS anthropology. In M. S. Aldenderfer & H. D. G. Maschner (Eds.), Anthropology, space, and geographic information systems (pp. 132–154). US: Oxford University Press.

Ghadirian, P., & Bishop, I. D. (2008). Integration of augmented reality and GIS: a new approach to realistic landscape visualisation. Landscape and Urban Planning, 86(3–4), 226–232.

Gibson, J. J. (1977). The theory of affordances. In R. Shaw & J. Bransford (Eds.), Perceiving, acting, and knowing (pp. 67–82). US: Lawrence Erlbaum.

Gillings, M. (2009). Visual affordance, landscape, and the megaliths of alderney. Oxford Journal of Archaeology, 28(4), 335–356.

Gillings, M. & Goodrick, G. (1996) Sensuous and Reflexive GIS Exploring Visualisation and VRML. Internet Archaeology 1(1).

Hallmark (2010). Hallmark | augmented reality. http://www.hallmark.com/webapp/wcs/stores/servlet/article%7C10001%7C10051%7C/HallmarkSite/Cards/AUGMENTED_REALITY. Accessed 12 Jan 2010.

Hamilton, S., & Whitehouse, R. (2006). Phenomenology in practice: towards a p methodology for a 'subjective' approach. European Journal of Archaeology, 9(1), 31–71.

Heeter, C. (1992). Being there: the subjective experience of presence. Presence: Teleoperators and Virtual Environments, 1(2), 262–271.

Humphrey, N. (1976). The social function of intellect. In P. P. G. Bateson & R. A. Hinde (Eds.), Growing points in ethology (pp. 303–317). Cambridge: Cambridge University Press.

Johnson, M. (1999). Archaeological theory: an introduction. New York: Wiley.

Llobera, M. (1996). Exploring the topography of mind: GIS, social space and archaeology. Antiquity, 70(269), 612–622.

Lombard, M. and T. Ditton (1997). At the heart of it all: the concept of presence. Journal of Computer-Mediated Communication 3(2).

Merleau-Ponty, M. (2002). Phenomenology of perception. New York: Routledge.

Milgram, P., Takemura, H., Utsumi, A., & Kishino, F. (1994). Augmented-reality: a class of displays on the reality–virtuality continuum. Proceedings of Telemanipulator and Telepresence Technologies, 2531, 282–292.

Mlekuz, D. (2004). Listening to landscapes: modelling past soundscapes in GIS. Internet Archaeology 16.

Neves, J., & Camara, A. (2005). Virtual environments and GIS. In P. A. Longley, M. F. Goodchild, D. J. Maguire, & D. W. Rhind (Eds.), Geographical information systems—principles, techniques, management and applications (pp. 557–565). New York: Wiley.

Ohta, Y., & Tamura, H. (1999). Mixed reality: merging real and virtual worlds. Heidelberg: Springer.

Pujol, L., & Champion, E. (2011). Evaluating presence in cultural heritage projects. International Journal of Heritage Studies, 18(1), 83–102.

Renfrew, C. (1997). Virtual archaeology. London: Thames & Hudson Ltd.

Schnabel, M.A. et al., (2007). From virtuality to reality and back. In Proceedings of the IASDR 2007 Conference. International Association of Societies of Design Research. Seoul, Korea.

Shanks, M. (2005). 'The science question in archaeology'. http://documents.stanford.edu/michaelshanks/77. Accessed 17 Sept 2009.

Shanks, M. (2008). Post-processual archaeology and after. In R. A. Bentley, H. Maschner, & C. Chippindale (Eds.), Handbook of archaeological theories (pp. 133–147). New York: AltaMira Press.

Slater, M. (2004). How colorful was your day? Why questionnaires cannot assess presence in virtual environments. Presence: Teleoperators and Virtual Environments, 13(4), 484–493.

Slater, M., & Steed, A. (2000). A virtual presence counter. Presence: Teleoperators and Virtual Environments, 9(5), 413–434.

Smith, D. W., & Thomasson, A. (2005). Introduction. In D. W. Smith & A. Thomasson (Eds.), Phenomenology and philosophy of mind (pp. 1–15). Oxford: Clarendon.

Stone, R., et al. (2009). The virtual scylla: an exploration of 'serious games', artificial life and simulation complexity. Virtual Reality, 13(1), 13–25.

Sylaiou, S., Mania, K., Karoulis, A., & White, M. (2010). Exploring the relationship between presence and enjoyment in a virtual museum. International Journal of Human Computer Studies, 68(5), 243–253.

Thomas, J. (2008). On the ocularcentrism of archaeology. In V. Jorge & J. Thomas (Eds.), Archaeology and the politics of vision in a post-modern context (pp. 1–12). Cambridge: Cambridge Scholars Publishing.

Tilley, C. (1997). A phenomenology of landscape: places, paths and monuments. Oxford: Berg Publishers.

Tilley, C., Hamilton, S., & Bender, B. (2000). Art and the re-presentation of the past. The Journal of the Royal Anthropological Institute, 6(1), 35–62.

Turner, P. (2007). The intentional basis of presence. In Proceedings of the 10th Annual International Workshop on Presence (pp.127–134).

Wagner, I., Broll, W., Jacucci, G., Kuutli, K., McCall, R., Morrison, A., et al. (2009). On the role of presence in mixed reality. Presence: Teleoperators & Virtual Environments, 18(4), 249–276.

Witmer, B. G., & Singer, M. J. (1998). Measuring presence in virtual environments: a presence questionnaire. Presence: Teleoperators and Virtual Environments, 7(3), 225–240.

Woolliscroft, D. (2001). Roman military signaling. London: NPI Media Group.

Zahorik, P., & Jenison, R. L. (1998). Presence as being-in-the-world. Presence: Teleoperators & Virtual Environments, 7(1), 78–89.
Acknowledgments
This research has only been possible due to generous funding provided by the Arts and Humanities Research Council and University College London Graduate School. Thanks are also due to Dr. Mark Lake, Dr. Andrew Gardner and Dr. Anna Collar. A version of this paper was presented at the 'In Search of the Middle Ground' conference held in Aberdeen in 2011, many thanks to Kirsty Millican and Dorothy Graves for inviting me to the conference and giving me permission to publish this paper.
About this article
Cite this article
Eve, S. Augmenting Phenomenology: Using Augmented Reality to Aid Archaeological Phenomenology in the Landscape. J Archaeol Method Theory 19, 582–600 (2012). https://doi.org/10.1007/s10816-012-9142-7
Keywords
Phenomenology

GIS

Augmented reality

Archaeological theory