Abstract
Understanding the biochemical and antioxidant composition and capacity of a target biomass is the first step to its selectivity as functional food which can enhance the ability to promote health by reducing the risk of chronic diseases. The main purpose of this work was to employ response surface methodology (RSM) to determine the effect of the independent variables, % of ethanol (50–96%), time of sonication (0–20 min), and number of extraction cycles (6–18 cycles) in the primary extract of brown seaweed Zonaria tournefortii, studying the yield variation of some bioactive compounds, assessing the potential of these bioextracts to integrate as a natural additives or supplements in the functional food industry. The extractions were performed employing "Green Chemistry" techniques executed with the Timatic extractor, which applied pressurized ethanol solution at a maximum pressure of 8.5 bar through milled dehydrated biomass in the extraction vessel. Several parameters were assessed in the primary bioactive extract which included extract yield (11.56–28.49 g (100 g)−1 dw), total chlorophyll content (0.14–1.42 g (100 g)−1 dw), total carotenoid content (0.35–0.80 g (100 g)−1 dw), total fucoxanthin content (0.04–0.13 g (100 g)−1 dw), total phenolic content (3.58–5.84 g (100 g)−1 dw), total flavonoid content (0.22–4.70 g (100 g)−1 dw), DPPH (56.05–76.45%), and reducing activity (3.83–6.04 g (100 g)−1 dw). A second objective was to determine the suitability of the residue for subsequent extraction of valuable compounds such as fucoidan (4.87 to 6.59 g (100 g)−1 dw) and cellulose (18.88 to 20.27 g (100 g)−1 dw), implementing the first step to a biorefinery strategy, using a cascade approach.
Access options
Buy single article
Instant access to the full article PDF.
USD 39.95
Price includes VAT (USA)
Tax calculation will be finalised during checkout.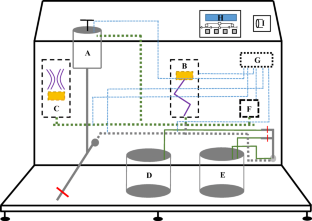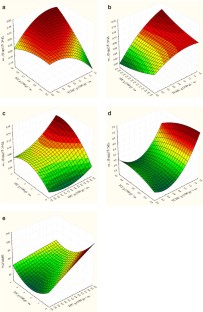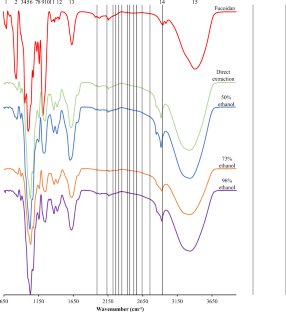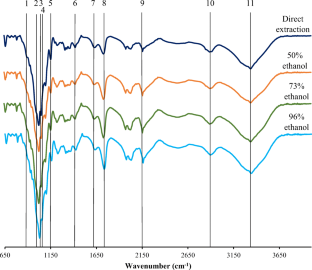 References
Baghel RS, Trivedi N, Gupta V, Neori A, Reddy CRK, Lali A, Jha B (2015) Biorefining of marine macroalgal biomass for production of biofuel and commodity chemicals. Green Chem 17:2436–2443

Bikker P, van Krimpen MM, van Wikselaar P, Houwelling-Tan B, Scaccia N, van Hal JW, Huijgen WJJ, Cone JW, López-Contreras AM (2016) Biorefinery of the green seaweed Ulva lactuca to produce animal feed, chemicals and biofuels. J Appl Phycol 28:3511–3525

Chale-Dzul J, Moo-Puc R, Robledo D, Freile-Pelegrín Y (2015) Hepatoprotective effect of the fucoidan from the brown seaweed Turbinaria tricostata. J Appl Phycol 27:2123–2135

Chan PT, Matanjun P, Yasir SM, Tan TS (2015) Antioxidant activities and polyphenolics of various solvent extracts of red seaweed, Gracilaria changii. J Appl Phycol 27:2377–2386

Chen YW, Lee HV, Juan JC, Phang SM (2016) Production of new cellulose nanomaterial from red algae marine biomass Gelidium elegans. Carbohydr Polym 151:1210–1219

Chew YL, Lim YY, Omar M, Khoo KS (2008) Antioxidant activity of three edible seaweeds from two areas in South East Asia. LWT–Food Sci Technol 41:1067–1072

Ditzel FI, Prestes E, Carvalho BM, Demiate IM, Pinheiro LA (2017) Nanocrystalline cellulose extracted from pine wood and corncob. Carbohydr Polym 157:1577–1585

Duan XJ, Zhang WW, Li XM, Wang BG (2006) Evaluation of antioxidant property of extract and fractions obtained from a red alga, Polysiphonia urceolata. Food Chem 95:37–43

Fletcher HR, Biller P, Ross AB, Adams JMM (2017) The seasonal variation of fucoidan within three species of brown macroalgae. Algal Res 22:79–86

Gilbert-López B, Mendiola JA, Fontecha J, van den Broek LAM, Sijtsma L, Cifuentes A, Hererro M, Ibáñez E (2015) Downstream processing of Isochrysis galbana: a step towards microalgal biorefinery. Green Chem 17:4599–4609

Kılınç B, Cirik S, Turan G, Tekogul H, Koru E (2013) Seaweeds for food and industrial applications. In: Muzzalupo I (ed) Food industry. InTech, London, pp 735–748

Kostas ET, White DA, Cook DJ (2017) Development of a bio-refinery process for the production of speciality chemical, biofuel and bioactive compounds from Laminaria digitata. Algal Res 28:211–219

Kumar M, Gupta V, Kumari P, Reddy CRK, Jha B (2011) Assessment of nutrient composition and antioxidant potential of Caulerpaceae seaweeds. J Food Compos Anal 24:270–278

Kumar S, Gupta R, Kumar G, Sahjoo D, Kuhad RC (2013) Bioethanol production from Gracilaria verrucosa, a red alga, in a biorefinery approach. Bioresour Technol 135:150–156

Magnusson M, Carl C, Mata L, de Nys R, Paul NA (2016) Seaweed salt from Ulva: a novel first step in a cascading biorefinery model. Algal Res 16:308–316

Mohsen-Nia M, Amiri H, Jazi B (2010) Dielectric constants of water, methanol, ethanol, butanol and acetone: Measurement and computational study. J Solut Chem 39:701–708

Nunes N, Ferraz S, Valente S, Barreto MC, Pinheiro de Carvalho MAA (2017) Biochemical composition, nutritional value, and antioxidant properties of seven seaweed species from the Madeira Archipelago. J Appl Phycol 29:2427–2437

Nunes N, Ferraz S, Valente S, Barreto MC, Pinheiro de Carvalho MAA (2018) Nutraceutical potential of Asparagopsis taxiformis (Delile) Trevisan extracts and assessment of a downstream purification strategy. Heliyon 4:e00957

Oyaizu M (1986) Studies on products of browning reaction. Antioxidative activities of products of browning reaction prepared from glucosamine. Japanese J Nutr Diet 44:307–315.

Pádua D, Rocha E, Gargiulo D, Ramos AA (2015) Bioactive compounds from brown seaweeds: phloroglucinol, fucoxanthin and fucoidan as promising therapeutic agents against breast cancer. Phytochem Lett 14:91–98

Saravana PS, Getachew AT, Cho YJ, Choi JH, Park YB, Woo HC, Chun BS (2017) Influence of co-solvents on fucoxanthin and phlorotannin recovery from brown seaweed using supercritical CO2. J Supercrit Fluids 120:295–303

Senthilkumar K, Manivasagan P, Venkatesan J, Kim SK (2013) Brown seaweed fucoidan: biological activity and apoptosis, growth signaling mechanism in cancer. Int J Biol Macromol 60:366–374

Siddhanta AK, Prasad K, Meena R, Prasad G, Mehta GK, Chhatbar MU, Oza MD, Kumar S, Sanandiya ND (2009) Profiling of cellulose content in Indian seaweed species. Bioresour Technol 100:6669–6673

Skriptsova AV, Shevchenko NM, Zvyagintseva TN, Imbs TI (2010) Monthly changes in the content and monosaccharide composition of fucoidan from Undaria pinnatifida (Laminariales, Phaeophyta). J Appl Phycol 22:79–86

Verma P, Kumar M, Mishra G, Sahoo D (2017) Multivariate analysis of fatty acid and biochemical constitutes of seaweeds to characterize their potential as bioresource for biofuel and fine chemicals. Bioresour Technol 226:132–144

Yen G-C, Chen H-Y (1995) Antioxidant activity of various tea extracts in relation to their antimutagenicity. J Agric Food Chem 43:27–32

Yuan YV, Carrington MF, Walsh NA (2005) Extracts from dulse (Palmaria palmata) are effective antioxidants and inhibitors of cell proliferation in vitro. Food Chem Toxicol 43:1073–1081

Yuan Y, Macquarrie DJ (2015) Microwave assisted step-by-step process for the production of fucoidan, alginate sodium, sugars and biochar from Ascophyllum nodosum through a biorefinery concept. Bioresour Technol 198:819–827
Funding
This work was financially supported by ISOPlexis, Faculty of Life Sciences, University of Madeira, through the following projects: DemoBlueAlgae, M1420-01-0247-FEDER000002, program PROCiência 2020; MACBIOBLUE, MAC/1.1b/ 086, program INTERREG MAC 2014–2020; and ARDITI - Regional Agency for the Development of Research Technology and Innovation and UBQ II, Unidade de Bioquímica (UBQ II company), through the program of PhD scholarships in Business, M14-20-09-5369-FSE-000001- Doctorate. Authors also present their acknowledgment to DRCT (Azores Regional Government) for funding Azorean Biodiversity Group (ABG), the FCT-Fundação para a Ciência e a Tecnologia, through Portuguese National Funds, and the FEDER through the PT2020 Partnership Agreement, UID/BIA/00329/2013, 2015-2018, UID/BIA/00329/2019 funding the cE3c center.
Additional information
Publisher's note
Springer Nature remains neutral with regard to jurisdictional claims in published maps and institutional affiliations.
Electronic supplementary material
About this article
Cite this article
Nunes, N., Valente, S., Ferraz, S. et al. Constructing ethanol-derived bioactive extracts using the brown seaweed Zonaria tournefortii (J.V.Lamouroux) Montagne performed with Timatic extractor by means of response surface methodology (RSM). J Appl Phycol 32, 2321–2333 (2020). https://doi.org/10.1007/s10811-019-01973-9
Received:

Revised:

Accepted:

Published:

Issue Date:
Keywords
Functional food

Bioactive extract

Biorefinery

Phaeophyceae

Fucoidan