Abstract
Umami taste is associated with deliciousness and was first suggested as a basic taste by Kikunae Ikeda in 1909 when he discovered that the brown seaweed konbu (Saccharina japonica), used to provide aqueous extracts for the Japanese soup stock dashi, contains very large amounts of free glutamate. We have performed a comparative analysis of the free amino acid contents of 20 different species of brown seaweeds used for human consumption from around the world, belonging to the 12 genera Nereocystis, Macrocystis, Laminaria, Saccharina, Undaria, Alaria, Postelsia, Himanthalia, Ecklonia (former Eisenia), Sargassum, Fucus, and Corda. We furthermore measured mineral and iodine contents as well as identified a range of volatile compounds and estimated their influence on the perception of umami taste. The results provide a basis on which chefs and food producers can control umami sensation in food items using some of the most popular species of edible brown seaweeds.
This is a preview of subscription content, log in to check access.
Access options
Buy single article
Instant access to the full article PDF.
US$ 39.95
Price includes VAT for USA
Subscribe to journal
Immediate online access to all issues from 2019. Subscription will auto renew annually.
US$ 99
This is the net price. Taxes to be calculated in checkout.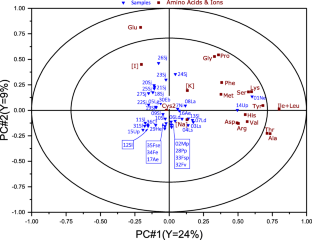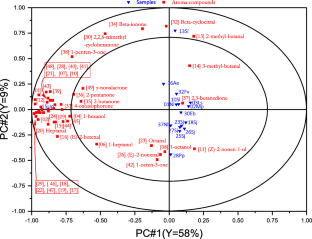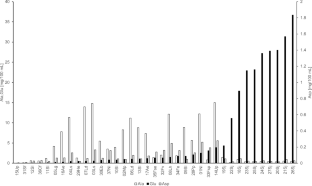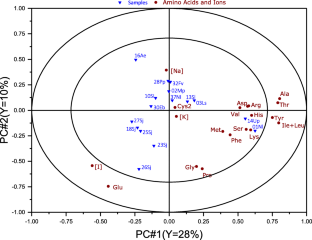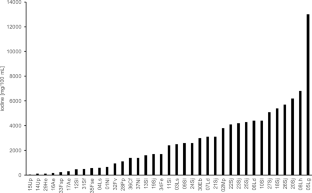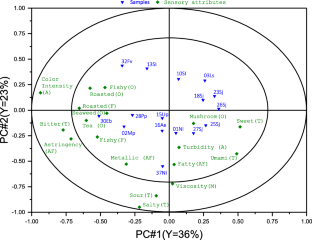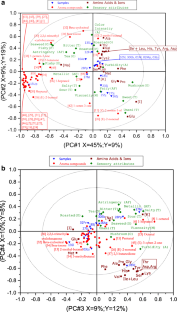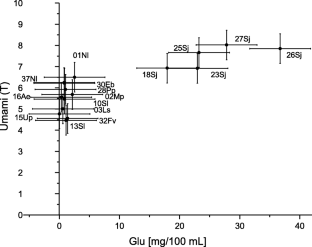 References
Antony M, Blumenthal H, Bourdas A, Kinch D, Martinez V, Matuhisha N, Murata Y, Schiaffino PM (2014) Umami: the fifth taste. Japan Publ. Trading Co, Tokyo

Arasaki S, Arasaki T (1983) Low calorie, high nutrition vegetables from the sea. Japan publications, Inc, Tokyo

Bergeron E, Jolivet P (1991) Quantitative determination of glutamate in Rhodophyceae (Chondrus crispus) and four Phaeophyceae (Fucus vesiculosos, Fucus serratus, Cystoseira elegans, Cystoseira barbata). J Appl Phycol 33:115–120

Bird F (2015) Seaweed in the kitchen. Prospect Books, London

Blumenthal H, Barbot P, Matsushisa N, Mikuni K (2009) Dashi and umami: the heart of Japanese cuisine. Cross Media Ltd., London

Boonprab K, Matsui K, Akakabe Y, Yoshida M, Yotsukura N, Chirapart A, Kajiwara T (2006) Formation of aldehyde flavor (n-hexanal, 3Z-nonenal and 2E-nonenal) in the brown alga, Laminaria angustata. J Appl Phycol 18:409–412

Braverman LE (1994) Iodine and the thyroid—33 years of study. Thyroid 4:351–356

Chandrashekar J, Hoon MA, Ryba NJ, Zucker CA (2006) The receptors and cells for mammalian taste. Nature 444:288–294

Cornish ML, Critchley AT, Mouritsen OG (2015) A role for dietary macroalgae in the amelioration of certain risk factors associated with cardiovascular disease. Phycologia 54:649–666

Dawczynski C, Schubert R, Jahreis G (2006) Amino acids, fatty acids, and dietary fiber in edible seaweed products. Food Chem 103:891–899

Fujii M (2005) The enlightened kitchen. Kodansha International, Tokyo

Fuke S, Ueda Y (1996) Interactions between umami and other flavor characteristics. Trends Food Sci Technol 7:407–411

Holdt S, Kraan S (2011) Bioactive compounds in seaweed: functional food applications and legislation. J Appl Phycol 23:543–597

Ikeda I (2002) New seasonings. Chem Senses 27:847–849 [Translation from the original article in J Chem Soc Japan 30:820–836 (1909)]

ISO (2011) Sensory analysis—methodology—method of investigating sensitivity of taste. ISO 3972:2011 (en)

Japanese Culinary Academy (2016) Flavor and seasonings: dashi, umami, and fermented foods. Shuhari Initiative Ltd., Tokyo

Johansen SMB, Laugesen JL, Janhøj T, Ipsen RH, Frøst MB (2008) Prediction of sensory properties of low-fat yoghurt and cream cheese from surface images. Food Qual Prefer 19:232–246

Johnsen LG, Skou PB, Khakimov B Bro R (2017) Gas chromatography–mass spectrometry data processing made easy. J Chromat A 1503:57–64

Keng FS-L, Phang S-M, Rahman NA, Leedham EC, Hughes C, Robinson AD, Harris NRP, Pyle JA, Sturges WT (2013) Volatile halocarbon emissions by three tropical brown seaweeds under different irradiances. J Appl Phycol 25:1377–1386

Kondoh T, Mallick HN, Torii K (2009) Activation of the gut-brain axis by dietary glutamate and physiologic significance in energy homeostasis. Am J Clin Nutr 90:832S–837S

Kurihara K (2009) Glutamate: from discovery as a food flavor to role as a basic taste. Am J Clin Nutr 90:719S–722S

Lawless H, Heymann (2010) Sensory Evaluation of Food Science Principles and Practices. Chap. 1, 2nd Ed. Springer, New York

Lawrence G, Salles C, Palicki O, Septier C, Busch J, Thomas-Danguin T (2011) Using cross-modal interactions to counterbalance salt reduction in solid foods. Int Dairy J 21:103–110

Li X, Staszewski L, Xu H, Durick K, Zoller M, Adler E (2002) Human receptors for sweet and umami taste. Proc Natl Acad Sci U S A 99:4692–4696

Mabeau S, Fleurence J (1993) Seaweed in food products: biochemical and nutritional aspects. Trends Food Sci Technol 4:103–107

MacArtain P, Gill CIR, Brooks M, Campbell R, Rowland IR (2007) Nutritional value of edible seaweeds. Nutr Rev 65:535–543

Maga JA (1983) Flavor potentiators. CRC Crit Rev Food Sci Nutr 18:231–312

Martens H, Martens M (2001) Multivariate analysis of quality: an introduction 1. Wiley & Sons Ltd., Chichester

Martens H, Næs T (1989) Multivariate calibration. Wiley & Sons Ltd., Chichester

Mouritsen OG (2012) Umami flavour as a means to regulate food intake and to improve nutrition and health. Nutr Health 21:56–75

Mouritsen OG (2013) Seaweeds. Edible, available and sustainable. Chicago University Press, Chicago

Mouritsen OG (2017) Those taste weeds. J Appl Phycol 29:2159–2164

Mouritsen OG, Khandelia H (2012) Molecular mechanism of the allosteric enhancement of the umami taste sensation. FEBS J 279:3112–3120

Mouritsen OG, Styrbæk K (2014) Umami: unlocking the secrets of the fifth taste. Columbia University Press, New York

Mouritsen OG, Styrbæk K (2017) Mouthfeel: how texture makes taste. Columbia University Press, New York

Mouritsen OG, Williams L, Bjerregaard R, Duelund L (2012) Seaweeds for umami flavor in the New Nordic Cuisine. Flavour 1:4

Mouritsen OG, Dawczynski C, Duelund L, Jahreis G, Vetter W Schroder M (2013) On the human consumption of the red seaweed dulse (Palmaria palmata (L.) Weber and Mohr). J Appl Phycol 25:1777–1791

Mouritsen OG, Calleja G, Duelund L, Frøst MB (2017) Flavour of fermented fish, insect, game, and pea sauces: garum revisited. Int J Gast Food Sci 9:16–28

Mouritsen OG, Rhatigan P, Lloréns JLP (2018) The rise of seaweed gastronomy: phycogastronomy. Bot Mar (in press)

van Netten C, Hoption Cann SA, Morley DR, van Netten JP (2000) Elemental and radioactive analysis of commercially available seaweed. Sci Total Environ 255:169–175

Næs T, Langsrud Ø (1998) Fixed or random assessors in sensory profiling? Food Quality Pref. 9:145–152

Ninomiya K (1998) Natural occurrence. Food Rev Int 14:177–211

Ninomiya K (2002) Umami: a universal taste. Food Rev Int 18:23–38

O'Connor K (2017) Seaweed: a global history. Reaction Books, London

Pereira L (2011) A review of the nutrient composition of selected edible seaweeds. In: Pomin VH (ed) Seaweed: ecology, nutrient composition and medical uses. Nova Science Publishers, New York, pp 1–47

Pereira L (2016) Edible seaweeds of the world. CRC Press, Boca Raton

Pérez-Lloréns J L, Hernández I, Vergara JJ, Brun FG, León À (2018) Those curious and delicious seaweeds. A Fascinating Voyage from Biology to Gastronomy. Servicio de Publicaciones de la Universidad de Cádiz, Cádiz

Pomin VH (ed) (2012) Seaweed: ecology, nutrient composition, and medical uses. Nova Sci Publ, Inc., New York

Rupérez P (2002) Mineral content of edible marine seaweeds. Food Chem 79:23–26

Sánchez-Machado DI, Lopez-Cervantes J, López-Hernández J, Paseiro-Losada P (2004) Fatty acids, total lipid, protein, and ash contents of processed edible seaweeds. Food Chem 85:439–444

Strydom E, Jooste P (2011) Modified microplate method for the determination of urinary iodine concentration. In: Makhmudov AA, Caldwell KL (eds) The challenge of iodine deficiency disorder. A decade of CDC's ensuring the quality of urinary iodine procedures program. Centers for Disease Control and Prevention, Atlanta, p 39060

Teas J, Pino S, Critchley AT, Braverman LE (2004) Variability of iodine content in common commercially available edible seaweeds. Thyroid 14:836–841

Yamaguchi S, Takahashi C (1984) Interactions of monosodium glutamate and sodium chloride on saltiness and palatability of a clear soup. J Food Sci 49:82–85

Zava TT, Zava DT (2011) Assessment of Japanese iodine intake based on seaweed consumption in Japan: a literature-based analysis. Thyroid Res 4:14

Zhang FB, Klebansky B, Fine RM, Xu H, Pronin A, Liu H, Tachdjian C, Li X (2008) Molecular mechanism for the umami taste synergism. Proc Natl Acad Sci U S A 105:20930–20934
Acknowledgements
The work by OGM, ALH, and MBF is supported by the Nordea-fonden via a centre grant to Taste for Life. Louis Druehl is thanked for a generous gift of a salt precipitate from Nereocystis leutkeana and samples of Macrocystis, Nereocystis, and Laminaria harvested in Barkley Sound, Vancouver Island. Anita Dietz is acknowledged for providing samples of Danish seaweeds. Koji Kinoshita is thanked for the interpretation of the Japanese description on the packages of some commercial seaweeds.
Additional information
The original version of this article was revised: 1) The presentation of Tables 3 and 4 were incorrect and therefore replaced, and 2) The caption of Figure 7 was updated by inserting reference to Tables 1 and 3.
About this article
Cite this article
Mouritsen, O.G., Duelund, L., Petersen, M.A. et al. Umami taste, free amino acid composition, and volatile compounds of brown seaweeds. J Appl Phycol 31, 1213–1232 (2019). https://doi.org/10.1007/s10811-018-1632-x
Received:

Revised:

Accepted:

Published:

Issue Date:
Keywords
Umami

Brown seaweeds

Taste

HPLC-MS

GC