Abstract
The giant kelp farming industry in China, with an annual production of 1.4 million t (dry weight, DW) in a farming area of 130,564 ha, depends on a safe and constant supply of sporelings each year that are nurtured in ca. 20 commercial hatchery enterprises in Shandong and Fujian provinces in the north and south, respectively. Extension of the kelp growing period in the sea relies on the use of the so-called summer sporeling. Its production is based on using recirculated cold water (5–10 °C) to allow gametogenesis to happen and thereafter the young sporophytes to grow in summer when the ambient seawater temperature (above 20 °C) is too high. This allows sporophytic sporelings to be transferred to open water in early autumn, 2 months earlier than naturally occurring plants in coastal populations. Although historically commercially viable and successful, there have been few reports to describe this hatchery process. In this case study, the entire process of a commercial hatchery manipulation in the 2015 production season at Lvshun, Dalian, northern China, is presented, including pre-treatment of parental plants, control of spore release, and control and adjustment of solar irradiance and temperature at different developmental stages of the plants as well as the nutrient supply regime over the entire course. Analyses of the data and process in this report is expected to shed light on future optimization of the technique as well as providing useful clues for other farmed kelp species in other regions of the world.
Access options
Buy single article
Instant access to the full article PDF.
USD 39.95
Price excludes VAT (USA)
Tax calculation will be finalised during checkout.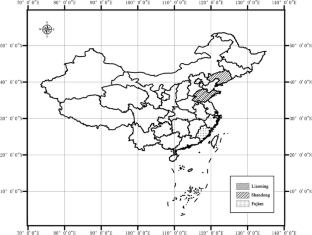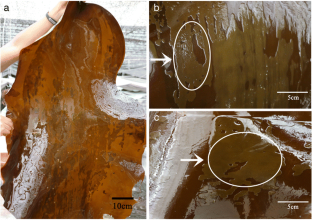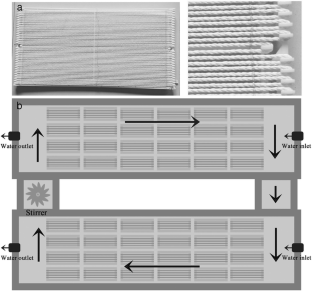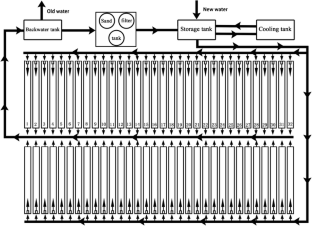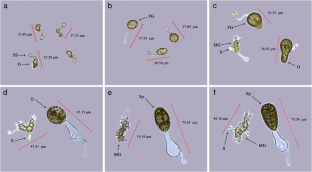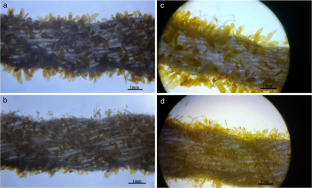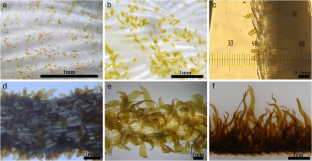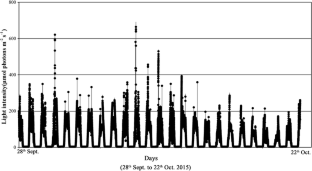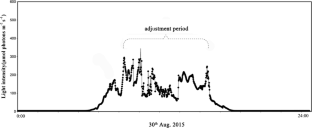 References
Bartsch I, Wiencke C, Bischof K, Buchholz CM, Buck BH, Eggert A, Feuerpfeil P, Hanelt D, Jacobsen S, Karez R, Karsten U, Molis M, Roleda MY, Schubert H, Schumann R, Valentin K, Weinberger F, Wiese J (2008) The genus Laminaria sensu lato. Eur J Phycol 43:1–86

Fei X, Neushul M (1984) The effect of light on the growth and development of giant kelp. Hydrobiologia 116:456–462

Han T, Kain JM (1996) Effect of photon irradiance and photoperiod on young sporophytes of four species of the Laminariales. Eur J Phycol 31:233–240

Hasegawa Y (1976) Progress of Laminaria cultivation in Japan. J Fish Res Board Can 33:1002–1006

Li H (1990) Notes on the Laminaria raft cultivation method. Mariculture 1(2):41–48 (in Chinese)

Li X, Liu J, Cong Y, Qu S, Zhang Z, Dai H, Luo S, Han X, Huang S, Wang Q, Liang G, Sun J, Jin Y, Wang D, Yang G (2008) Breeding and trial cultivation of Dongfang no. 3, a hybrid of Laminaria gametophyte clones with a more than intraspecific but less than interspecific relationship. Aquaculture 280:76–80

Li J, Pang SJ, Su L, Gao SQ (2015a) Effect analysis on white vinylon and brown palm fiber in cultivating summer seedlings of seaweed Saccharina japonica. J Agric Sci Technol 17:118–124 (in Chinese with English abstract)

Li X, Zhang Z, Qu S, Liang G, Zhao N, Sun J, Song S, Cao Z, Li X, Pan J, Luo S, Zhang L, Cui C, Peng J, Li Y, Wu R, Zhao J, Qian R, Wang L, Sai S, Yang G (2015b) Breeding of an intraspecific kelp hybrid Dongfang no. 6 (Saccharina japonica, Phaeophyceae, Laminariales) for suitable processing products and evaluation of its culture performance. J Appl Phycol 28:439–447

Pang SJ, Shan TF (2008) Zoospores of Undaria pinnatifida: their efficiency to attach under different water velocities and conjugation behavior during attachment. Acta Oceanol Sinica 27:137–146

Pang SJ, Jin ZH, Sun JZ, Gao SQ (2007) Temperature tolerance of young sporophytes from two populations of Laminaria japonica revealed by chlorophyll fluorescence measurements and short-term growth and survival performances in tank culture. Aquaculture 262:493–503

Qian R, Zhang ZHZ, Li XJ, Pan JH, Sheng BL, Jiang YX (2016) Guidelines on disease prevention and treatment during seedling period of kelp. China Fisheries 6:96–99 (in Chinese)

Ren GZ (1962) Growth and development of the gametophyte (of Laminaria japonica) in relation to the environment factors. Manual of cultivation of haidai (Laminaria japonica). Science Press, Beijing, 72–95. (in Chinese)

Shan TF, Liu F, Liu QS, Pang SJ (2011) An overview of the "summer sporeling" technique of Saccharina japonica in China. J Agricultural Sci Technol 13:129–134 (in Chinese with English abstract)

Shan TF, Yotsukura N, Pang SJ (2017) Novel implications on the genetic structure of representative populations of Saccharina japonica (Phaeophyceae) in the Northwest Pacific as revealed by highly polymorphic microsatellite markers. J Appl Phycol 29:631–638

Tseng CK (2001) Algal biotechnology industries and research activities in China. J Appl Phycol 13:375–380

Tseng CK, Wu CY (1962) Mariculture of Saccharina japonica. Beijing Science Press (in Chinese)

Tseng CK, Sun KY, Wu CY (1955) On the cultivation of Haidai (Laminaria japonica Aresch) by summering young sporophytes at low temperature. Acta Bot Sinica 4:255–264 (in Chinese with English abstract)

Tseng CK, Wu CY, Sun KY (1957) The effect of temperature on the growth and development of Haidai (Laminaria japonica Aresch.) Acta Bot Dermatol Sin 6:103–130 (in Chinese)

China Fishery Statistical Yearbook, 2016. Compiled by Fishery Bureau of China Agriculture. Department. pp. 21–68. (in Chinese)

Zhang Q-S, Tang X-X, Cong Y-Z, Qu S-C, Luo S-J, Yang G-P (2007) Breeding of an elite Laminaria variety 90-1 through inter-specific gametophyte crossing. J Appl Phycol 19:303–311

Zhao XB, Pang SJ, Liu F, Shan TF, Li J, Gao SQ, Kim HG (2015) Intraspecific crossing of Saccharina japonica using distantly related unialgal gametophytes benefits kelp farming by improving blade quality and productivity at Sanggou Bay, China. J Appl Phycol 28:449–455
Acknowledgements
The authors would like to thank two anonymous reviewers for their helpful and constructive comments. This research was supported by projects from the National Natural Science Foundation of China (Nos. 41476141 and 41676128), the Sino-German Science Center (GZ 1080), the Scientific and Technological Innovation Project from Qingdao National Laboratory for Marine Science and Technology (No. 2015ASKJ01), the projects from State's Key Project of Research and Development Plan (2016YFC1402507), National Key Technology Support Program (2015BAD13B05), the National Infrastructure of Fishery Germplasm Resource (2016DKA30470), and a project from the Research Council of Norway (MACROSEA, No. 254883/E40).
About this article
Cite this article
Su, L., Pang, S.J., Shan, T.F. et al. Large-scale hatchery of the kelp Saccharina japonica: a case study experience at Lvshun in northern China. J Appl Phycol 29, 3003–3013 (2017). https://doi.org/10.1007/s10811-017-1154-y
Received:

Revised:

Accepted:

Published:

Issue Date:

DOI: https://doi.org/10.1007/s10811-017-1154-y
Keywords
Kelp

Saccharina japonica

Cultivation

Hatchery

Summer sporeling