Abstract
Both micro- and macroalgae have long been used to augment plant productivity and food production in various regions of the world through their beneficial effects when applied to soils. Interactions of algae with the soil community undoubtedly are complex and benefits are dependent on the crop and the local environmental conditions. This has resulted in much speculation as to mechanisms involved as well as the validity of the results reported. It is now 60 years since the first commercial seaweed extract was manufactured for agricultural use. These aqueous extracts allowed for the first time the direct application of soluble seaweed constituents to specific plant organs such as leaves and roots. The earlier concept that benefits of seaweeds and their extracts were due mainly to their manurial value or to their micronutrient suites is no longer tenable. Seaweeds likewise have been used for millennia as fodder supplements to improve animal nutrition and productivity. Recent research is focusing on their mode of action, specific health benefits, and the mechanisms of action in animals. Improved analytical techniques and instrumentation coupled with the use of molecular genetic tools are establishing that seaweed extracts can modify plant and animal responses at a fundamental level. It therefore seems appropriate to review key developments over the years and to remark on novel findings. A new and exciting vista has opened for seaweed extracts in both plant and animal applications.
This is a preview of subscription content,
to check access.
Access this article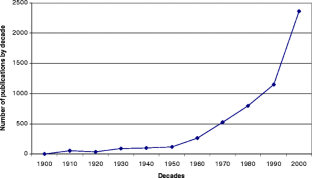 References
Abetz P (1980) Seaweed extracts: do they have a place in Australian agriculture or horticulture? J Australian Inst Agric Sci 46:23–29

Abe H, Uchiyama M, Sato R (1972) Isolation and identification of native auxins in marine algae. Agric Biol Chem 36(12):2259–2260

Abe H, Uchiyama M, Sato R (1974) Isolation of phenylacetic acid and its p-hydroxy derivative as auxin-like substances from Undaria pinnatifida. Agric Biol Chem 38(4):897–898

Allen VG, Pond KR, Saker KE, Fontenot JP, Bagley CP, Ivy RL, Evans RR, Brown CP, Miller MF, Montgomery JL, Dettle TM, Wester DB (2001) Tasco-Forage: III. Influence of a seaweed extract on performance, monocyte immune cell response, and carcass characteristics of feedlot-finished steers. J Anim Sci 79:1032–1040

Arnold TM, Targett NM (1998) Quantifying in situ rates of phlorotannin synthesis and polymerization in marine brown algae. J Chem Ecol 24(3):577–595

Arnold TM, Targett NM, Tanner CE, Hatch WI, Ferrari KE (2001) Evidence for methyl jasmonate induced phlorotannin production in Fucus vesiculosus (Phaeophyceae). J Phycol 37:1026–1029

Baardseth E (1970) Synopsis of biological data on knobbed wrack Ascophyllum nodosum (L.) LeJolis. Fish Synop FAO No. 38 Rev. 1: v + 44

Bach SJ, Wang Y, McAllister TA (2008) Effect of feeding sun-dried seaweed (Ascophyllum nodosum) on fecal shedding of Escherichia coli O157:H7 by feedlot cattle and on growth performance of lambs. Anim Feed Sci Technol 142(1–2):17–32

Barciszewski J, Massino F, Clark BF (2007) Kinetin—a multiactive molecule. Int J Biol Macromol 40:182–192

Barham AR, Barham BL, Blanton JR Jr, Allen VG, Pond KR, Miller MF (2001) Effects of Tasco® 14 on prevalence levels of enterohemorragic Escherichia coli and Salmonella spp. in feedlot steers. J Anim Sci 84:257

Basak A (2008) Effect of preharvest treatment with seaweed products, Kelpak® and Goëmar BM 86®, on fruit quality in apple. Int J Fruit Sci 8(1):1–14

BeMiller JN, Kumari GV (1972) beta-Elimination in uronic acids: evidence for an ElcB mechanism. Carbohyd Res 25:419–428

Bixler HJ, Porse H (2010) A decade of change in the seaweed hydrocolloids industry. J Appl Phycol. doi:10.1007/s10811-010-9529-3

Blunden G (1972) The effects of aqueous seaweed extract as a fertilizer additive. Int Seaweed Symp 7:584–589

Blunden G (1977) Cytokinin activity of seaweed extracts. In: Faulkner DJ, Fenical WH (eds) Marine Natural Products Chemistry. Plenum, New York, pp 337–344

Blunden G (1991) Agricultural uses of seaweeds and seaweed extracts. In: Guiry MD, Blunden G (eds) Seaweed resources in Europe. Uses and potential. Wiley, Chichester, pp 65–81

Blunden G, Tyihák E (2009) The biochemical basis of immunity of plants treated with seaweed extracts. The Phycologist No. 76:14. Poster.

Blunden G, Gordon SM, Keysell GR (1982) Lysine betaine and other quaternary ammonium compounds from British species of the Laminariales. J Nat Prod 45(4):449–452

Blunden G, Rogers DJ, Barwell CJ (1984) Biologically-active compounds from British marine algae. In: Natural Products and Drug Development, Krogsgaard-Larsen P, Christensen SB, Kofod H (eds). Alfred Benzon Symposium 20:179-190

Blunden G, Cripps AL, Gordon SM, Mason TG, Turner CH (1986) The characterization and quantitative estimation of betaines in commercial seaweed extracts. Bot Mar 24:155–160

Blunden G, Jenkins T, Liu Y (1996) Enhanced leaf chlorophyll levels in plants treated with seaweed extract. J Appl Phycol 8:535–543

Blunden G, Currie M, Máthé I, Hohmann J, Critchley, A (2009) Variation in betaine yields from marine algal species commonly utilized in the preparation of seaweed extracts used in agriculture. The Phycologist No. 76:14. Poster

Booth E (1965) The manurial value of seaweed. Bot Mar 8(1):138–143

Booth E (1966) Some properties of seaweed manures. Proc Int Seaweed Symp 5:349–357

Booth E (1969) The manufacture and properties of liquid seaweed extracts. Proc Int Seaweed Symp 6:655–662

Booth E (1974) Preface. In: Stephenson WA Seaweed in Agriculture & Horticulture, 3rd edition, B and G Rateaver eds, Pauma Valley, CA, p. 7-8.

Booth E (1981) Some factors affecting seaweed fertilizers. Proc Int Seaweed Symp 8:661–666

Boyer GL, Dougherty SS (1988) Identification of abscisic acid in the seaweed Ascophyllum nodosum. Phytochemistry 27(5):1521–1522

Braden KW, Blanton JR Jr, Allen VG, Pond KR, Miller MF (2004) Ascophyllum nodosum supplementation: a preharvest intervention for reducing Escherichia coli O157:H7 and Salmonella spp. in feedlot steers. J Food Prot 67(9):1824–1828

Braden KW, Blanton JR Jr, Montgomery JL, van Santen E, Allen VG, Miller MF (2007) Tasco supplementation: effects on carcass characteristics, sensory attributes, and retail display shelf-life. J Anim Sci 85:754–768.

Buggeln RG, Craigie JS (1971) Evaluation of evidence for the presence of indole-3-acetic acid in marine algae. Planta 97:173–178

Burns AR, Kwok TCY, Howard A, Houston E, Johanson K, Chan A, Cutler SR, McCourt P, Roy PJ (2006) High-throughput screening of small molecules for bioactivity and target identification in Caenorhabditis elegans. Nat Protoc 1(4):1906–1914

Burns AR, Wallace IM, Wildenhain J, Tyers M, Giaever G, Bader GD, Nislow C, Cutler SR, Roy PJ (2010) A predictive model for drug bioaccumulation and bioactivity in Caenorhabditis elegans. Nature Chem Biol. doi:10.1038/nchembio.380

Casas-Valdez M, Hernández-Contreras H, Marin-Álvarez A, Aguila-Ramírez RN, Hernández-Guerrero CJ, Sánchez-Rodríguez I, Carrillo-Domínguez S (2006a) El alga maina Sargassum (Sargassaceae): una alternativa tropical para la alimentation de grando caprino. Rev Biol Trop 54(1):83–92

Casas-Valdez M, Portillo-Clark G, Aguila-Ramírez N, Rodríguez-Astudillo S, Sánchez-Rodríguez I, Carrillo-Domínguez S (2006b) Effect of the marine alga Sargassum spp. on the productive paramenters and cholesterol content of the brown shrimp, Farfantepenaeus californiensis (Holmes, 1900). Revista Biol Mar Oceanogr 41(1):97-105. In Spanish

Castro NM, Valdez MC, Álvarez AM, Ramírez RNÁ, Rodríguez IS, Contreras HH, García LS (2009) The kelp Macrocystis pyrifera as nutritional supplement for goats. Rev Cientifica 19(1):63–70

C. elegans Sequencing Consortium (1998) Genome sequence of the nematode C. elegans: a platform for investigating biology. Science 282(5396):2012–2018

Ceron J. and Swoboda P (2008) Caenorhabditis elegans comes of age. http://genomebiology.com/2008/9/6/312

Challen SB, Hemmingway JC (1966) Growth of higher plants in response to feeding with seaweed extracts. Proc Int Seaweed Symp 5:359–367

Chapman VJ, Chapman DJ (1980) Seaweeds and their uses, 3rd edn. Chapman and Hall, London, p 334

Chopin T, Sawhney M (2009) Seaweeds and their mariculture. In: Steele JH, Thorpe SA, Turekian KK (eds) Encyclopedia of ocean sciences. Elsevier, Oxford, pp 4477–4487

Chouliaras V, Tasioula M, Chatzissavvidis C, Therios I, Tsabolatidou E (2009) The effects of a seaweed extract in addition to nitrogen and boron fertilization on productivity, fruit maturation, leaf nutritional status and oil quality of the olive (Olea europea) cultivar Koroneiki. J Sci Food Agric 89:984–988

Connan S, Delisle F, Deslandes E, Ar Gall E (2006) Intra-thallus phlorotannin content and antioxidant activity in Phaeophyceae of temperate waters. Bot Mar 49(1):34–46

Craigie JS, MacKinnon SL, Walter JA (2008) Liquid seaweed extracts identified using 1H NMR profiles. J Appl Phycol 20:665–671

Crouch IJ, Smith MT, van Staden J, Lewis MJ, Hoad GV (1992) Identification of auxins in a commercial seaweed concentrate. J Plant Physiol 139:590–594

Davies PJ (2004) Plant hormones. Biosynthesis, signal transduction, action! Volume 3, 3rd edn. Kluwer, Dordrecht, p 750

Deckert RJ, Garbary DJ (2005) Ascophyllum and its symbionts. VI. Microscopic characterization of the Ascophyllum nodosum (Phaeophyceae), Mycophycias ascophylli (Ascomycetes) symbiotum. Algae 20(3):225–232

de Nys R, Jameson PE, Chin N, Brown MT, Sanderson KJ (1990) The cytokinins as endogenous growth regulators in Macrocystis pyrifera (L.) C. Ag. (Phaeophyceae). Bot Mar 33:467–475

Derelle E, with 25 others (2006) Genome analysis of the smallest free-living eukaryote Ostreococcus tauri unveils many unique features. Proc Nat Acad Sci USA 103:11647–11652

Dierick N, Ovyn A, De Smet S (2009) Effect of feeding intact brown seaweed Ascophyllum nodosum on some digestive parameters and on iodine content in edible tissues in pigs. J Sci Food Agric 89:584–594

Dillehay TD, Ramirez C, Pino M, Collins MB, Rossen J, Pino-Navarro JD (2008) Monte Verde: seaweed, food, medicine, and the peopling of South America. Science 320:784–789

Durand N, Briand X, Meyer C (2003) The effect of marine bioactive substances (N PRO) and exogenous cytokinins on nitrate reductase activity in Arabidopsis thaliana. Physiol Plant 119:489–493

Eris A, Sivritepe HÖ, Stvritepe N (1995) The effects of seaweed (Ascophyllum nodosum) extract on yield and quality in peppers. Acta Hortic 412:185–192

Fan D, Hodges DM, Zhang J, Kirby CW, Ji X, Locke SJ, Critchley AT, Prithiviraj B (2010) Commercial extract of the brown seaweed Ascophyllum nodosum enhances phenolic antioxidant content of spinach (Spinacea oleracea L.) which protects Caenorhabditis elegans against oxidative and thermal stress. Food Chem. doi:10.1016/j.foodchem.2010.06.008

Featonby-Smith BC, van Staden J (1983) The effect of seaweed concentrate on the growth of tomato plants in nematode-infested soil. Sci Hortic 20:137–146

Featonby-Smith BC, van Staden J (1984) Identification and seasonal variation of endogenous cytokinins in Ecklonia maxima (Osbeck) Papenf. Bot Mar 25:527–531

Fike JH, Allen VG, Schmidt RE, Zhang X, Fontenot JP, Bagley CP, Ivy RL, Evans RR, Coelho RW, Wester DB (2001) Tasco-Forage: I. Influence of a seaweed extract on antioxidant activity in tall fescue and in ruminants. J Anim Sci 79:1011–1021

Gandhiyappan K, Perumal P (2001) Growth promoting effect of seaweed liquid fertilizer (Enteromorpha intestinalis) on the sesame crop plant (Sesamum indicum L.). Seaweed Res Util 23(1; 2):23–25

Garbary DJ, Deckert RJ (2001) Three part harmony – Ascophyllum and its symbionts. In: Seckbach J (ed) Symbiosis: mechanisms and model systems. Kluwer, Dordrecht, The Netherlands, pp 309–321

Garbary DJ, Gautam A (1989) The Ascophyllum, Polysiphonia, Mycosphaerella symbiosis. I. Population ecology of Mycosphaerella from Nova Scotia. Bot Mar 32:181–186

Garbary DJ, Lawson G, Clement K, Galway ME (2009) Cell division in the absence of mitosis: the unusual case of the fucoid Ascophyllum nodosum (L.) Le Jolis (Phaeophyceae). Algae 24(4):239–248

Gardiner GE, Campbell AJ, O'Doherty JV, Pierce E, Lynch PB, Leonard FC, Stanton C, Ross RP, Lawlor PG (2008) Effect of Ascophyllum nodosum extract on growth performance, digestibility, carcass characteristics and selected intestinal microflora populations of grower-finisher pigs. Anim Feed Sci Technol 141:259–273

Gardissal CD (1857) A method of treating and preparing sea weeds or marine plants for manure. British Patent vol. XXIX January–June. 2pp

Glombitza K-W (1981) Highly hydroxylated phenols of the Phaeophyceae. Proc Int Seaweed Symp 8:563–567

Glombitza K-W, Rauwald H-W, Eckhardt G (1975) Fucole, Polyhydroxyoligophenole aus Fucus vesiculosus. Phytochemistry 14:1403–1405

Guiry MD, Blunden G (1981) The commercial collection and utilization of seaweeds in Ireland. Proc Int Seaweed Symp 10:675–680

Hallsson SV (1964) The uses of seaweed in Iceland. Proc Int Seaweed Symp 4:398–405

Hankins SD, Hockey HP (1990) The effect of a liquid seaweed extract from Ascophyllum nodosum (Fucales, Phaeophyta) on the two-spotted red spider mite Tetranychus urticae. Hydrobiologia 204/205:555–559

Haug A, Larsen B, Smidsröd O (1963) The degradation of alginate at different pH values. Acta Chem Scand 17:1466–1468

Haug A, Larsen B, Smidsrød O (1967) Alkaline degradation of alginate. Acta Chem Scand 21:2859–2870

He ML, Wang Y, You JS, Mir PS, McAllister TA (2009) Effect of a seaweed extract on fatty acid accumulation and glycerol-3-phosphate dehydrogenase activity in 3T3-L1 adipocytes. Lipids 44:125–132

Hervé RA, Percehais S (1983) Noveau produit physiologique extrait d'algues et de plantes, procédé de préparation, appareillage d'extraction et applications. French Patent 2 555 451

Hervé RA, Rouillier DL (1977) Method and apparatus for communiting (sic) marine algae and the resulting product. United States Patent 4,023,734

Hirsch R, Hartung W, Gimmler H (1989) Abscisic acid content of algae under stress. Bot Acta 102:326–334

Hong DD, Hien HM, Son PN (2007) Seaweeds from Vietnam used for functional food, medicine and biofertilizer. J Appl Phycol 19:817–826

Hussain A, Boney AD (1973) Hydrophilic growth inhibitors from Laminaria and Ascophyllum. New Phytol 72:403–410

Ideo H, Fukushima K, Gengyo-And K, Mitani S, Dejima K, Nomura K, Yamashita K (2009) A Caenorhabditis elegans glycolipid-binding galectin functions in host defense against bacterial infections. J Biol Chem 284(39):26493–26501

Indergaard M, Minsaas J (1991) Animal and human nutrition. In: Guiry MD, Blunden G (eds) Seaweed resources in Europe. Uses and potential. Wiley, Chichester, pp 21–64

Jameson PE (1993) Plant hormones in the algae. Progr Phycol Res 9:239–279

Jensen A (1972) The nutritive value of seaweed meal for domestic animals. Proc Int Seaweed Symp 7:7–14

Jensen A (1979) Industrial utilization of seaweeds in the past, present and future. Proc Int Seaweed Symp 9:17–34

Jones RT, Blunden G, Probert AJ (1981) Effects of dietary Ascophyllum nodosum on blood parameters of rabbits, rats and pigs. Proc Int Seaweed Symp 8:718–723

Kahn W, Rayirath UP, Subramanian S, Jithesh MN, Rayorath P, Hodges DM, Critchley AT, Craigie JS, Norrie J, Prithiviraj B (2009) Seaweed extracts as biostimulants of plant growth and development. J Plant Growth Regul 27:270–279

Keser M, Swenarton JT, Foertch JF (2005) Effects of thermal input and climate change on growth of Ascophyllum nodosum (Fucales, Phaeophyta) in eastern Long Island Sound (USA). J Sea Res 54(3):211–220

Klarzynski O, Plesse B, Joubert J-M, Yvin J-C, Kopp M, Kloareg B, Fritig B (2000) Linear β-1, 3 glucans are elicitors of defence responses in tobacco. Plant Physiol 124:1027–1037

Klarzynski O, Descamps V, Plesse B, Yvin J-C, Kloareg B, Fritig B (2003) Sulfated fucan oligosaccharides elicit defense responses in tobacco and local and systemic resistance against tobacco mosaic virus. Mol Plant-Microbe Interact 16(2):115–122

Kobayashi A, Tai A, Kanzaki H, Kawazu K (1993) Elicitor-active oligosaccharides from algal laminaran stimulate the production of antifungal compounds in alfalfa. Z Naturforsch 48:575–579

Kohlmeyer J, Kohlmeyer AE (1972) Is Ascophyllum nodosum lichenized? Bot Mar 15:109–112

Kwok TCY, Ricker N, Fraser R, Chan AW, Burns A, Stanley EF, McCourt P, Cutler SR, Roy PJ (2006) A small-molecule screen in C. elegans yields a new calcium channel antagonist. Nature 441:91–95

Lembi C, Waaland JR (1988) Algae and human affairs. Cambridge University Press, New York, p 590

Li B, Lu F, Wei X, Zhao R (2008) Fucoidan: structure and bioactivity. Molecules 13:1671–1695

Lough TJ, Jameson PE (1990) Comparative effects of four naturally-occurring cytokinins in the Amaranthus bioassay. J Plant Physiol 136:638–640

MacKinnon SA, Craft CA, Hiltz D, Ugarte R (2010) Improved methods of analysis for betaines in Ascophyllum nodosum and its commercial seaweed extracts. J Appl Phycol 22:489–494

Mancuso S, Azzarello E, Mugnai S, Briand X (2006) Marine bioactive substances (IPA extract) improve foliar ion uptake and water stress tolerance in potted Vitis vinifera plants. Adv Hortic Sci 20(2):156–161

Marin A, Casas-Valdez M, Carrillo S, Hernández H, Monroy A, Sanginés L, Pérez-Gil F (2009) The marine alga Sargassum spp. (Sargassaceae) as feed for sheep in tropical and subtropical regions. Rev Biol Trop 57(4):1271–1281

Martinez TF, Moyano FJ, Diaz M, Barroso FG, Alarcon FJ (2005) Use of tannic acid to protect barley meal against ruminal degradation. J Sci Food Agric 85:1371–1378

Masny A, Basak A, Zurawicz E (2004) Effects of foliar applications of Kelpak SL and Göemar BM 86® preparations on yield and fruit quality in two strawberry cultivars. J Fruit Ornamental Plant Res 12:23–27

Mason T, Blunden G (1988) Compounds of algal origin as alleviators of osmotic stress. Br Phycol J 23:293

McAllister TA, Bae HD, Yanke LJ, Cheng K-J, Muir AD (1994) Effect of condensed tannins from birdsfoot trefoil on endoglucanase activity and the digestion of cellulose filter paper by ruminal fungi. Can J Microbiol 40:298–305

Mercier L, Lafitte C, Borderies G, Briand X, Esquerré-Tugayé M-T, Fournier J (2001) The algal polysaccharide carrageenans can act as an elicitor of plant defence. New Phytol 149:43–51

Metting B, Rayburn WR, Reynaud PA (1988) Algae and agriculture. In Lembi C and Waaland JR Algae and Human Affairs. Cambridge University Press, New York. p. 335-370

Metting B, Zimmerman WJ, Crouch I, van Staden J (1990) Agronomic uses of seaweed and microalgae. In: Akatsuka I (ed) Introduction to applied phycology. SPB, The Hague, pp 589–628

Milton RF (1952) Improvements in or relating to horticultural and agricultural fertilizers. The Patent Office London, no. 664,989, 2pp.

Milton RF (1962) The production of compounds of heavy metals with organic residues. British Patent no. 902,563. 3pp

Milton RF (1964) Liquid seaweed as a fertilizer. Proc Int Seaweed Symp 4:428–431

Mitchell R (1963) Addition of fungal cell-wall components to soil for biological disease control. Phytopathology 53:1086–1071

Mok MC, Martin RC, Dobrev PI, Vankova R, Ho PS, Yonekura-Sakakibara K, Sakakibara H, Mok DWS (2005) Topolins and hydroxylated thidiazuron derivatives are substrates of cytokinin O-glucosyltransferase with position specificity related to receptor recognition. Plant Physiol 137:1057–1066

Moon DJ, Anderson AJ (2003) Novel methods of protecting plants from pathogens. United States Patent no. 6,582,961. Assignee: Redox Chemicals Inc.

Moon DJ, Anderson AJ (2006) Method of increasing plant yield. United States Patent 7,052,911

Mooney PA, van Staden J (1984) Seasonal changes in the levels of endogenous cytokinins in Sargassum heterophyllum (Phaeophyceae). Bot Mar 27(9):437–442

Montgomery JL, Allen VG, Pond KR, Miller MF, Wester DB, Brown CP, Evans R, Bagley CP, Ivy RL, Fontenot JP (2001) Tasco-Forage: IV. Influence of a seaweed extract applied to tall fescue pastures on sensory characteristics, shelf-life, and vitamin E status in feedlot-finished steers. J Anim Sci 79:884–894

Myers SP, O'Connor J, Fitton JH, Brooks L, Rolfe M, Connellan P, Wohlmuth H, Cheras PA, Morris C (2010) A combined phase I and phase II open label study on the effects of a seaweed extract nutrient complex on osteoarthritis. Biologics Targets and Therapy 4:33–44

Myklestad S (1964) Experiments with seaweed as supplemental fertilizer. Proc Int Seaweed Symp 4:432–438

Nabti E, Sahnoune M, Ghoul M, Fischer D, Hofmann A, Rothballer M, Schmid M, Hartmann A (2009) Restoration of growth of durum wheat (Triticum durum var. waha) under saline conditions due to inoculation with the rhizosphere bacterium Azospirillum brasilensis NH and extracts of the marine alga Ulva lactuca. J. Plant Growth Reg. doi:10.1007/s00344-009-9107-6

Nakayasu S, Soegima R, Yamaguchi K, Oda T (2009) Biological activities of fucose-containing polysaccharide ascophyllan isolated from the brown alga Ascophyllum nodosum. Biosci Biotechnol Biochem 73(4):961–964

Nebb H, Jensen A (1965) Seaweed meal as a source of minerals and vitamins in rations for dairy cows and bacon pigs. Proc Int Seaweed Symp 5:387–393

Nelson WR, van Staden J (1985) 1-Aminocyclopropane-1-carboxylic acid in seaweed concentrate. Bot Mar 28:415–417

Newton L (1951) Seaweed utilization. Sampson Low, London, p 188

Niemela K, Sjöström E (1985) Alkaline degradation of alginates to carboxylic acids. Carbohydr Res 144:241–249

Norrie J, Hiltz DA (1999) Seaweed extract research and applications in agriculture. Agro Food Ind Hi-Tech 10:15–18

Norrie J, Keathley JP (2006) Benefits of Ascophyllum nodosum marine-plant extract applications to 'Thompson seedless' grape production. Acta Hortic 727:243–247

Patier P, Yvin JC, Kloareg B, Lienart Y, Rochas C (1993) Seaweed liquid fertilizer from Ascophyllum nodosum contains elicitors of plant d-glycanases. J Appl Phycol 5:343–349

Penkala L (1912) Method of treating seaweed. British Patent 27,257

Pigenau G, Vandepoele K, Gourbiere S, Van der Peer Y, Moreau H (2009) Unravelling cis-regulatory elements in the genome of the smallest photosynthetic eukaryote. Phylogenetic footprinting in Ostreococcus. J Mol Evol 69:249–259

Pils B, Heyl A (2009) Unravelling the evolution of cytokinin signaling. Plant Physiol 151:782–791

Plaza M, Herrero M, Cifuentes A, Ibáñez E (2009) Innovative natural functional ingredients from microalgae. J Agric Food Chem 57(16):7159–7170

Potin P, Bouarab K, Kupper F, Kloareg B (1999) Oligosaccharide recognition signals and defence reactions in marine plant-microbe interactions. Curr Opin Microbiol 2:276–283

Povolny M (1981) The effect of the steeping of peat-cellulose flowerpots (Jiffypots) in extracts of seaweeds on the quality of tomato seedlings. Proc Int Seaweed Symp 8:730–733

Radley M (1961) Gibberellin-like substances in plants. Nature 191:684–685

Ragan MA (1996) Opening address by ISA President. Hydrobiologia 326/327:xli-xlii

Ragan MA, Craigie JS (1976) Physodes and the phenolic compounds of brown algae. Isolation and characterization of phloroglucinol polymers from Fucus vesiculosus (L.) Can. J Biochem 54:66–73

Ragan MA, Glombitza K-W (1986) Phlorotannins, brown algal polyphenols. In Round FE, Chapman DJ (eds) Progress in Phycological Research 4: 129-241

Ragan MA, Jensen A (1979) Widespread distribution of sulfated polyphenols in brown algae. Phytochemistry 18:261–262

Raghavendra VB, Lokesh S, Prakash HS (2007) Dravya, a product of seaweed extract (Sargassum wightii), induces resistance in cotton against Xanthomonas campestris pv. malvacearum. Phytoparasitica 35(5):442–449

Rathore SS, Chaudhary DR, Boricha GN, Ghosh A, Bhatt BP, Zodape ST, Patiola JS (2009) Effect of seaweed extract on the growth, yield and nutrient uptake of soybean (Glycine max) under rainfed conditions. S Afr J Bot 75:351–355

Rayorath P, Jithesh MN, Farid A, Khan W, Palanisamy R, Hankins SD, Critchley AT, Prithiviraj B (2008) Rapid bioassays to evaluate the plant growth promoting activity of Ascophyllum nodosum (L.) LeJol. using a model plant, Arabidopsis thaliana (L.) Heynh. J Appl Phycol 20:423–429

Reitz SR, Trumble JT (1996) Effects of cytokinin-containing seaweed extract on Phaseolus lunatus L.: Influence of nutrient availability and apex removal. Bot Mar 39:33–38

Rensing SA and 69 others (2008) The Physcomitrella genome reveals evolutionary insight into the conquest of land by plants. Science 319:64–69

Rensink WA, Buell CR (2004) Arabidopsis to rice. Applying knowledge from a weed to enhance our understanding of a crop species. Plant Physiol 135(2):622–629

Rousé P (2006) Ostreococcus tauri, at the root of plant ancestry. http://www.international.inra.fr/layout/set/print/research/some_examples/ostreococcus_tauri

Saker KE, Allen VG, Fontenot JP, Bagley CP, Ivy RL, Evans RR, Wester DB (2001) Tasco-Forage: II. Monocyte immune cell response and performance of beef steers grazing tall fescue treated with a seaweed extract. J Anim Sci 79:1022–1031

Sanderson KJ, Jameson PE, Zabkiewicz JA (1987) Auxin in a seaweed extract: Identification and quantitation of indole-3-acetic acid by gas chromatography-mass spectrometry. J Plant Physiol 129:363–367

Schoenwaelder MEA (2008) The biology of phenolic containing vesicles. Algae 23:163–175

Schoenwaelder MEA, Clayton MN (1999) The presence of phenolic compounds in isolated cell walls of brown algae. Phycologia 38:161–166

Scottish Seaweed Research Institute (1945–1968) Annual reports

Senn, TL, Kingman AR (1978) Seaweed Research in Crop Production 1958-1978. Report No. PB290101, National Information Service, United States Department of Commerce, Springfield, VA 22161. 161 pp.

Seventh Asia-Pacific Conference on Algal Biotechnology (2009) Algal biotechnology in the Asia-Pacific region: new challenges and opportunities for the 21st century. December 1–4, University of Delhi, New Delhi, India

Sivritepe N, Sivritepe HÖ (2008) Organic priming with seaweed extract (Ascophyllum nodosum) affects viability of pepper seeds. Asian J Chem 20(7):5689–5694

Soto D (2009) Integrated Mariculture. A Global Review. FAO Fisheries and Aquaculture Technical Paper 529. FAO of the United Nations, Rome

Steinberg PD (1989) Biogeographic variation in brown algal polyphenolics and other secondary metabolites: comparisons between temperate Australasia and North America. Oecologia 78:373–382

Stephenson WM (1966) The effect of hydrolysed seaweed on certain plant pests and diseases. Proc Int Seaweed Symp 5:405–415

Stephenson WA (1974) Seaweed in Agriculture & Horticulture, 3rd edition, B and G Rateaver (eds), Pauma Valley, CA. 241 pp

Stephenson JW (1981) The effects of a seaweed extract on the yield of field and glasshouse crops. Proc Int Seaweed Symp 8:740–744

Stirk WA, van Staden J (1996) Comparison of cytokinin- and auxin-like activity in some commercially used seaweed extracts. J Appl Phycol 8:503–508

Stirk WA, van Staden J (1997) Isolation and identification of cytokinins in a new commercial product made from Fucus serratus L. J Appl Phycol 9:327–330

Stirk WA, van Staden, J (2006) Seaweed products as biostimulants in agriculture. In Critchley AT, Ohno M, Largo DB (eds) World Seaweed Resources [DVD-ROM]: ETI Information Services Ltd, Univ. Amsterdam. ISBN: 90 75000 80-4

Stirk WA, Novák O, Strnad M, van Staden J (2003) Cytokinins in macroalgae. Plant Growth Regul 41:13–24

Stirk WA, Arthur GD, Lourens AF, Novák O, Strnad M, van Staden J (2004) Changes in cytokinin and auxin concentrations in seaweed concentrates when stored at an elevated temperature. J Appl Phycol 16:31–39

Sugawara H, Kawano Y, Hatakeyama T, Yamaya T, Kamiya N, Sakakibara H (2005) Crystal structure of the histidine-containing phosphotransfer protein ZmHP2 from maize. Protein Sci 14(4):202–208

Tarakhovskaya ER, Maslov YI, Shishova MF (2007) Phytohormones in algae. Russ J Plant Physiol 54(2):163–170

Tay SAB, MacLeod JK, Palni LMS, Letham DS (1985) Detection of cytokinins in a seaweed extract. Phytochemistry 24(11):2611–2614

Tay SAB, Palni LMS, MacLeod JK (1987) Identification of cytokinin glucosides in seaweed extract. J Plant Growth Regul 5:133–138

Terriere LC, Rajadhyaksha N (1964) Reduced fecundity of the two-spotted spider mite on metal-chelate-treated leaves. J Econ Entomol 57:95–99

The Arabidopsis Genome Initiative (2000) Analysis of the genome sequence of the flowering plant Arabidopsis thaliana. Nature 408: 796–815, and Nature 408:791–793.

Theologis A, Ecker JR, Palm CJ, Federspeil NA, Davis RW et al (2000) Sequence and analysis of chromosome I of the plant Arabidopsis thaliana (L) Heynh. Nature 408(6814):816–820

Thirumaran G, Arumugam M, Arumugam R, Anantharaman P (2009) Effect of seaweed liquid fertilizer on growth and pigment concentration of Abelmoschus esculentus (l) medikus. American-Eurasian J Agron 2(2):57–66

Tressler DK, Lemon JMcW (1951) The brown algae – algin from kelps and fucoids. In: Tressler DK, Lemon JMcW (eds) Marine products of commerce, 2nd edn. Reinhold Publishing Corp, New York, pp 94–106

Tseng CK (1981) Commercial cultivation. In: Lobban CS, Wynne MJ (eds) The biology of seaweeds. University of California Press, Berkeley, pp 680–725

Tsuchiya Y (1969) Comparative hypocholesterolemic activities of marine algae. Proc Int Seaweed Symp 6:747–757

Tyihák E (2006) Double immune response of plants to pathogens and its biochemical basis. In: DaSilva JA (ed) Floriculture, ornamental and plant biotechnology, vol 3, Advances and Topical Issues. Global Science Books, UK, pp 380–387

Ugarte R, Craigie JS, Critchley AT (2010) Fucoid flora of the rocky intertidal of the Canadian Maritimes: Implications for the future with rapid climate change. In Israel A, Einav R, Seckbach J (eds) Seaweeds and their role in globally changing environments. Springer

Vallinayagam K, Arumugam R, Ragupathi R, Kannan R, Thirumaran G, Anantharaman P (2009) Antibacterial activity of some selected seaweeds from Pudumadam coastal regions. Global J Pharmacol 3(1):50–52

Van Overbeek J (1940) Auxin in marine algae. Plant Physiol 15:291–299

Ventree Co. Ltd (2002, 2004) Material separated from Ecklonia cava, method for extracting and purifying the same, and use thereof as antioxidants. United States Patent no. 6,384,085, and no. 6,774,145

Verkleij FN (1992) Seaweed extracts in agriculture and horticulture: a review. Biol Agric Hortic 8:309–324

Verslues PE, Agarwal M, Katiyar-Agarwal S, Zhu J, Zhu J-K (2006) Methods and concepts in quantifying resistance to drought, salt and freezing, abiotic stresses that affect water plant status. Plant J 45:523–539

Wang Y, Han F, Hu B, Li J, Yu W (2006) In vivo prebiotic properties of alginate oligosaccharides prepared through enzymatic hydrolysis of alginate. Nutr Res 26:597–603

Wang Y, Xu Z, Bach SJ, McAllister TA (2008) Effects of phlorotannins from Ascophyllum nodosum (brown seaweed) on in vitro ruminal digestion of mixed forage or barley grain. Anim Feed Sci Technol 145:375–395

Wang J, Wang F, Zhang Q, Zhang Z, Shi X, Li P (2009a) Synthesized different derivatives of low molecular fucoidan extracted from Laminaria japonica and their potential antioxidant activity in vitro. Int J Biol Macromolecules 44:379–384

Wang Y, McAllister, TA, Ominski KH, Krause DO, Wittenberg KM (2009b) Evaluation of tannins from forage plants for capacity to inhibit growth of Escherichia coli O157:H7. Poster no. M93, Agriculture and Agri-Food Canada, Lethbridge, AB T1J 4B1

Williams DC, Brain KR, Blunden G, Wildgoose PB, Jewers K (1981) Plant growth regulatory substances in commercial seaweed extracts. Proc Int Seaweed Symp 8:760–763

Williams JE PAS, Spiers DE, Thompson-Golden LN, Hackman TJ, Ellersieck MR, Wax L, Colling DP, Corners JB, Lancaster PA PAS (2009) Effects of Tasco in alleviation of heat stress in beef cattle. The Professional Animal Scientist 25:109–117

Wu Y, Jenkins T, Blunden G, von Mende N, Hankins SD (1998) Suppression of fecundity of the root-knot nematode, Meloidogyne javanica, in monoxenic cultures of Arabidopsis thaliana treated with an alkaline extract of Ascophyllum nodosum. J Appl Phycol 10:91–94

Xu H, Deckert RJ, Garbary DJ (2008) Ascophyllum and its symbionts. X. Ultrastructure of the interaction between A. nodosum (Phaeophyceae) and Mycophycias ascophylli (Ascomycetes). Botany 86:185–193

Zhang W, Yamane H, Chapman DJ (1993) The phytohormone profile of the red alga Porphyra perforata. Bot Mar 36:257–266

Zhang X, Ervin EH, Schmidt RE (2003) Physiological effects of liquid applications of a seaweed extract and a humic acid on creeping bentgrass. J Amer Hortic Sci 128(4):492–496

Zhang J, Ewart HS, Shen JK, Barrow CJ (2006) Ascophyllum compositions and methods. World Intellectual Property Organization Patent no. WO 2006/017943 A1; 108pp.

Zhang X, Wang K, Ervin EH (2010) Optimizing dosages of seaweed extract-based cytokinins and zeatin riboside for improving creeping bentgrass heat tolerance. Crop Sci 50:316–320
Acknowledgments
It is a distinct pleasure to thank all who have contributed to this review. Mr. Jean-Paul Deveau, President and Dr. Louis E. Deveau, Chair generously provided access to facilities and personnel of Acadian Seaplants Limited. Scientific colleagues freely contributed material and advice which I have incorporated into the presentation. I am especially indebted to: A. Backman, A.T. Critchley, F. Evans, D. Garbary, D. Hiltz, T. Karachek, B. Kennedy, Hervé Moreau, W. Neily, G. Nichols, J. Norrie, S. O'Leary, B. Prithiviraj, P. J. Roy, L. Theriault, R. Ugarte, and J. Walter. I thank two anonymous reviewers for valuable comments that improved the manuscript. The National Research Council of Canada, Institute for Marine Biosciences kindly provided facilities and library privileges.
About this article
Cite this article
Craigie, J.S. Seaweed extract stimuli in plant science and agriculture. J Appl Phycol 23, 371–393 (2011). https://doi.org/10.1007/s10811-010-9560-4
Received:

Revised:

Accepted:

Published:

Issue Date:

DOI: https://doi.org/10.1007/s10811-010-9560-4
Keywords