Abstract
Individuals with autism spectrum disorders (ASD) experience difficulties with language, particularly higher-level functions like semantic integration. Yet some studies indicate that semantic processing of non-linguistic stimuli is not impaired, suggesting a language-specific deficit in semantic processing. Using a semantic priming task, we compared event-related potentials (ERPs) in response to lexico-semantic processing (written words) and visuo-semantic processing (pictures) in adults with ASD and adults with typical development (TD). The ASD group showed successful lexico-semantic and visuo-semantic processing, indicated by similar N400 effects between groups for word and picture stimuli. However, differences in N400 latency and topography in word conditions suggested different lexico-semantic processing mechanisms: an expectancy-based strategy for the TD group but a controlled post-lexical integration strategy for the ASD group.
This is a preview of subscription content, log in to check access.
Access options
Buy single article
Instant access to the full article PDF.
US$ 39.95
Price includes VAT for USA
Subscribe to journal
Immediate online access to all issues from 2019. Subscription will auto renew annually.
US$ 199
This is the net price. Taxes to be calculated in checkout.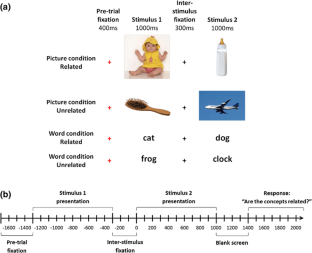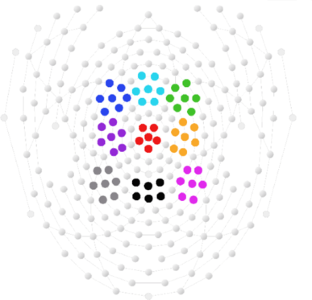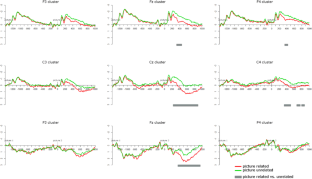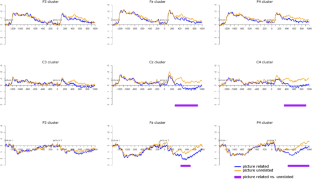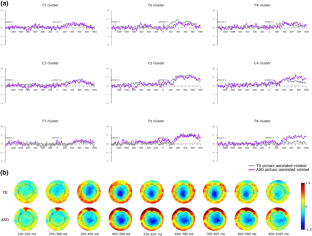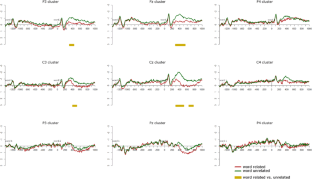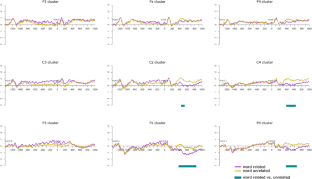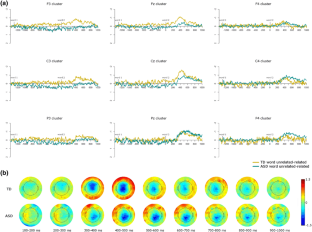 Notes
1.

Note that in principle, 'visuo-semantic' processing could refer to any link between visual stimuli and concepts, including printed words. However, for the purposes of the current study, we use the term "visuo-semantic processing" to refer to semantic processing of picture stimuli specifically.

2.

The mean length of time between ADOS testing and participation in this study was approximately 8 months (range 0–41). One participant had approximately 41 months (3 years 5 months) between initial ADOS administration and EEG testing. This participant was unavailable for further testing; however, because the ADOS has been shown to have good test–retest reliability at the item, domain, and classification levels (Lord et al. 2000, 2012), it is unlikely that his classification will have changed significantly in this time. In addition, analyses of the data without this participant did not change the overall patterns of effects. The maximum length of time between ADOS administration and EEG testing for all other participants was 18 months or fewer.

3.

Because we used a dense electrode array, it was often impractical to get all electrodes under this impedance threshold, especially with electrodes near the ears or at the back of the neck. For example, depending on the shape of a participant's head some electrodes near the ears might not make good contact with the scalp. However, we ensured that roughly 90 to 95% of channels, and all electrodes in the center of the scalp, were under the 50 kΩ threshold before initiating the experimental session or proceeding with testing after checking impedances. Impedances were always checked after initial net application. The electrode sponges were rewet and impedances were rechecked approximately every 10–15 min throughout the EEG session.

4.

We also ran all analyses with nonverbal K-BIT as a covariate instead of PPVT and the results were highly similar. Because this study investigates language processing, in part, we report the results with PPVT as a covariate in order to equate the groups on language ability. This allows us to investigate group differences arising from the ASD classification that go beyond language abilities.
References
Anderson, J. S., Druzgal, T. J., Froehlich, A., DuBray, M. B., Lange, N., Alexander, A. L., et al. (2011). Decreased interhemispheric functional connectivity in autism. Cerebral Cortex, 21(5), 1134–1146.

APA. (2013). Diagnostic and statistical manual of mental disorders: DSM-5. Washington, DC: American Psychiatric Association.

Barttfeld, P., Wicker, B., Cukier, S., Navarta, S., Lew, S., & Sigman, M. (2011). A big-world network in ASD: dynamical connectivity analysis reflects a deficit in long-range connections and an excess of short-range connections. Neuropsychologia, 49(2), 254–263.

Bookheimer, S. (2002). Functional MRI of language: New approaches to understanding the cortical organization of semantic processing. Annual Review of Neuroscience, 25, 151–188.

Braeutigam, S., Swithenby, S. J., & Bailey, A. J. (2008). Contextual integration the unusual way: A magnetoencephalographic study of responses to semantic violation in individuals with autism spectrum disorders. European Journal of Neuroscience, 27, 1026–1036.

Brock, J., Brown, C., Boucher, J., & Rippon, G. (2002). The temporal binding deficit hypothesis of autism. Development and Psychopathology, 14, 209–224.

Brouwer, H., Fitz, H., & Hoeks, J. (2012). Getting real about Semantic Illusions: Rethinking the functional role of the P600 in language comprehension. Brain Research, 1446, 127–143.

Brysbaert, M., & New, B. (2009). Moving beyond Kucera and Francis: A critical evaluation of current word frequency norms and the introduction of a new and improved word frequency measure for American English. Behavior Research Methods, 41(4), 977–990.

Cabeza, R., & Nyberg, L. (2000). Imaging cognition II: An empirical review of 275 PET and fMRI studies. Journal of Cognitive Neuroscience, 12(1), 1–47.

Catarino, A., Andrade, A., Churches, O., Wagner, A. P., Baron-Cohen, S., & Ring, H. (2013). Task-related functional connectivity in autism spectrum conditions: An EEG study using wavelet transform coherence. Molecular Autism, 4(1), 1.

Chee, M. W., Weekes, B., Lee, K. M., Soon, C. S., Schreiber, A., Hoon, J. J., & Chee, M. (2000). Overlap and dissociation of semantic processing of Chinese characters, English words, and pictures: Evidence from fMRI. NeuroImage, 12(4), 392–403.

Cherkassky, V., Kana, R., Keller, T., & Just, M. (2006). Functional connectivity in a baseline resting-state network in autism. Neuroreport, 17(16), 1687–1690.

Coben, R., Clarke, A. R., Hudspeth, W., & Barry, R. J. (2008). EEG power and coherence in autistic spectrum disorder. Clinical Neurophysiology, 119(5), 1002–1009.

Dien, J., Franklin, M. S., & May, C. J. (2006). Is "Blank" a suitable neutral prime for event-related potential experiments? Brain and Language, 97, 91–101.

Dunn, M. A., & Bates, J. C. (2005). Developmental change in neutral processing of words by children with autism. Journal of Autism and Developmental Disorders, 35(3), 361–376.

Dunn, M. A., Gaughan, H. Jr., Kreuzer, J., & Kurtzberg, D. (1999). Electrophysiologic correlates of semantic classification in autistic and normal children. Developmental Neuropsychology, 16(1), 79–99.

Franklin, M. S., Dien, J., Neely, J. H., Huber, E., & Waterson, L. D. (2007). Semantic priming modulates the N400, N300, and N400RP. Clinical Neurophysiology, 118(5), 1053–1068.

Frishkoff, G. A. (2007). Hemispheric differences in strong versus weak semantic priming: Evidence from event-related brain potentials. Brain and Language, 100, 23–43.

Frishkoff, G. A., Perfetti, C. A., & Collins-Thompson, K. (2010). Lexical quality in the brain: ERP evidence for robust word learning from context. Developmental Neuropsychology, 35(4), 376–403.

Frishkoff, G. A., Tucker, D. M., Davey, C., & Scherg, M. (2004). Frontal and posterior sources of event-related potentials in semantic comprehension. Cognitive Brain Research, 20, 329–354.

Frith, U. (1989). Autism: Explaining the enigma. Oxford: Blackwell.

Gaffrey, M. S., Kleinhans, N. M., Haist, F., Akshoomoff, N., Campbell, A., Courchesne, E., & Müller, R.-A. (2008). Atypical participation of visual cortex during word processing in autism: an fMRI study of semantic decision. Neuropsychologia, 45(8), 1672–1684.

Ganis, G., Kutas, M., & Sereno, M. I. (1996). The search for "common sense": an electrophysiological study of the comprehension of words and pictures in reading. Journal of Cognitive Neuroscience, 8(2), 89–106.

Groen, W. B., Zwiers, M. P., van der Gaag, R.-J., & Buitelaar, J. K. (2008). The phenotype and neural correlates of language in autism: An integrative review. Neuroscience and Biobehavioral Reviews, 32, 1416–1425.

Groppe, D. M., Makeig, S., & Kutas, M. (2009). Identifying reliable independent components via split-half comparisons. Neuroimage, 45(4), 1199–1211.

Groppe, D. M., Urbach, T. P., & Kutas, M. (2011). Mass univariate analysis of event-related brain potentials/fields I: A critical tutorial review. Psychophysiology, 48, 1711–1725.

Hagoort, P. (2005). On Broca, brain, and binding: a new framework. Trends in Cognitive Sciences, 9(9), 416–423.

Hamm, J. P., Johnson, B. W., & Kirk, I. J. (2002). Comparison of the N300 and N400 ERPs to picture stimuli in congruent and incongruent contexts. Clinical Neurophysiology, 113, 1339–1350.

Harris, G. J., Chabris, C. F., Clark, J., Urban, T., Aharon, I., Steele, S., et al. (2006). Brain activation during semantic processing in autism spectrum disorders via functional magnetic resonance imaging. Brain and Cognition, 61, 54–68.

Jones, T. B., Bandettini, P. A., Kenworthy, L., Case, L. K., Milleville, S. C., Martin, A., & Birn, R. M. (2010). Sources of group differences in functional connectivity: An investigation applied to autism spectrum disorder. Neuroimage, 49(1), 401–414.

Just, M. A., Cherkassky, V. L., Keller, T. A., & Minshew, N. J. (2004). Cortical activation and synchronization during sentence comprehension in high-functioning autism: evidence of underconnectivity. Brain: A Journal of Neurology, 127, 1811–1821.

Kamio, Y., & Toichi, M. (2000). Dual access to semantics in autism: is pictorial access superior to verbal access? Journal of Child Psychology and Psychiatry, 41(7), 859–867.

Kana, R. K., Keller, T. A., Cherkassky, V. L., Minshew, N. J., & Just, M. A. (2006). Sentence comprehension in autism: thinking in pictures with decreased functional connectivity. Brain: A Journal of Neurology, 129, 2484–2493.

Keil, A., Debener, S., Gratton, G., Junghöfer, M., Kappenman, E. S., Luck, S. J., et al. (2014). Committee report: Publication guidelines and recommendations for studies using electroencephalography and magnetoencephalography. Psychophysiology, 51(1), 1–21.

Koolen, S., Vissers, C. T. W. M., Egger, J. I. M., & Verhoeven, L. (2014). Monitoring in language perception in high-functioning adults with autism spectrum disorder: evidence from event-related potentials. Clinical Neurophysiology, 125(1), 108–123.

Kutas, M., & Federmeier, K. D. (2011). Thirty years and counting: Finding meaning in the N400 component of the event-related brain potential (ERP). Annual Review of Psychology, 62, 621–647.

Kutas, M., & Hillyard, S. (1980). Reading senseless sentences: Brain potentials reflect semantic incongruity. Science, 207(4427), 203–205.

Lau, E. F., Holcomb, P. J., & Kuperberg, G. R. (2013). Dissociating N400 effects of prediction from association in single-word contexts. Journal of Cognitive Neuroscience, 25(3), 484–502.

Lau, E. F., Phillips, C., & Poeppel, D. (2008). A cortical network for semantics: (de)Constructing the N400. Nature Reviews Neuroscience, 9(12), 920–933.

Lopez-Calderon, J., & Luck, S. J. (2014). ERPLAB: An open-source toolbox for the analysis of event-related potentials. Frontiers in Human Neuroscience, 8, 1–14.

Lord, C., Risi, S., Lambrecht, L., Cook, E. H., Leventhal, B. L., DiLavore, P. C., et al. (2000). The autism diagnostic observation schedule—generic: A standard measure of social and communication deficits associated with the spectrum of autism. Journal of Autism and Developmental Disorders, 30(3), 205–223.

Lord, C., Rutter, M., DiLavore, P. C., Risi, S., Gotham, K., & Bishop, S. L. (2012). Autism diagnostic observation schedule, second edition (ADOS-2) manual (Part 1): Modules 1–4. Torrance, CA: Western Psychological Services.

Martin, A., & Chao, L. L. (2001). Semantic memory and the brain: Structure and processes. Current Opinion in Neurobiology, 11(2), 194–201.

McCleery, J. P., Ceponiene, R., Burner, K. M., Townsend, J., Kinnear, M., & Schreibman, L. (2010). Neural correlates of verbal and nonverbal semantic integration in children with autism spectrum disorders. Journal of Child Psychology and Psychiatry, 51(3), 277–286.

McPherson, W. B., & Holcomb, P. J. (1999). An electrophysiological investigation of semantic priming with pictures of real objects. Psychophysiology, 36, 53–65.

Murias, M., Webb, S., Greenson, J., & Dawson, G. (2007). Resting state cortical connectivity reflected in EEG coherence in individuals with autism. Biological Psychiatry, 62(3), 270–273.

Nobre, A. C., & McCarthy, G. (1994). Language-related ERPs: Scalp distributions and modulation by word type and semantic priming. Journal of Cognitive Neuroscience, 6(3), 233–255.

O'Hare, A. J., Dien, J., Waterson, L. D., & Savage, C. R. (2008). Activation of the posterior cingulate by semantic priming: A co-registered ERP/fMRI study. Brain Research, 1189, 97–114.

Pijnacker, J., Geurts, B., van Lambalgen, M., Buitelaar, J., & Hagoort, P. (2010). Exceptions and anomalies: An ERP study on context sensitivity in autism. Neuropsychologia, 48(10), 2940–2951.

Price, C. J. (2010). The anatomy of language: a review of 100 fMRI studies published in 2009. Annals of the New York Academy of Sciences, 1191, 62–88.

Sahyoun, C. P., Belliveau, J. W., Soulières, I., Schwartz, S., & Mody, M. (2010). Neuroimaging of the functional and structural networks underlying visuospatial vs. linguistic reasoning in high-functioning autism. Neuropsychologia, 48(1), 86–95.

Sahyoun, C. P., Soulières, I., Belliveau, J. W., Mottron, L., & Mody, M. (2009). Cognitive differences in pictorial reasoning between high-functioning autism and Asperger's syndrome. Journal of Autism and Developmental Disorders, 39(7), 1014–1023.

Samson, F., Mottron, L., Soulières, I., & Zeffiro, T. A. (2012). Enhanced visual functioning in autism: An ALE meta-analysis. Human Brain Mapping, 33(7), 1553–1581.

Strandburg, R. J., Marsh, J. T., Brown, W. S., Asarnow, R. F., Guthrie, D., & Higa, J. (1993). Event-related potentials in high-functioning adult autistics: Linguistic and nonlinguistic visual information processing tasks. Neuropsychologia, 31(5), 413–434.

Tager-Flusberg, H., Paul, R., & Lord, C. (2005). Language and communication in autism. In F. Volkmar, R. Paul, A. Klin & D. Cohen (eds.), Handbook of autism and pervasive developmental disorders (3rd edn., pp. 335–364). New York: Wiley.

van de Meerendonk, N., Kolk, H. H. J., Vissers, C. T. W. M., & Chwilla, D. J. (2010). Monitoring in language perception: Mild and strong conflicts elicit different ERP patterns. Journal of Cognitive Neuroscience, 22(1), 67–82.

Vandenberghe, R., Price, C. J., & Wise, R. (1996). Functional anatomy of a common semantic system for words and pictures. Nature, 383, 254–256.

Verbaten, M. N., Roelofs, J. W., van Engeland, H., Kenemans, J. K., & Slangen, J. L. (1991). Abnormal visual event-related potentials of autistic children. Journal of Autism and Developmental Disorders, 21(4), 449–470.

West, W. C., & Holcomb, P. J. (2002). Event-related potentials during discourse-level semantic integration of complex pictures. Cognitive Brain Research, 13, 363–375.
Acknowledgments
The authors would like to thank Nancy Grund for her help with editing and Joseph Dien, Ph.D. for helpful discussions and for his review of an early draft of this manuscript. This research was supported by the Therapeutic Cognitive Neuroscience Fund and the Benjamin and Adith Miller Family Endowment on Aging, Alzheimer's, and Autism Research. Preliminary analyses of these data were presented at the 2015 meeting of the Cognitive Neuroscience Society in San Francisco, California.
Author Contributions
EC conceived of the study, participated in its design and coordination, collected data, performed the statistical analysis, interpreted the data, and drafted the manuscript. MC participated in the design and coordination of the study, collected data, and helped draft the manuscript. BG participated in the coordination of the study and helped draft the manuscript. KL participated in the design of the study and helped draft the manuscript. All authors read and approved the final manuscript.
Ethics declarations
Conflict of interest
The authors declare that they have no conflict of interest.
Ethical Approval
All procedures performed in studies involving human participants were in accordance with the ethical standards of the institutional and/or national research committee and with the 1964 Helsinki declaration and its later amendments or comparable ethical standards.
About this article
Cite this article
Coderre, E.L., Chernenok, M., Gordon, B. et al. Linguistic and Non-Linguistic Semantic Processing in Individuals with Autism Spectrum Disorders: An ERP Study. J Autism Dev Disord 47, 795–812 (2017). https://doi.org/10.1007/s10803-016-2985-0
Keywords
Autism spectrum disorders

Semantic processing

ERP

Language

Pictures