Abstract
This paper reviews the current status and focus of Australian Architecture programs with respect to Indigenous Knowledge and the extent to which these tertiary programs currently address reconciliation and respect to Indigenous Australians in relation to their professional institutions and accreditation policies. The paper draws upon the findings of a recently completed investigation of current teaching: Re-Casting terra nullius blindness: Empowering Indigenous Protocols and Knowledge in Australian University Built Environment Education. Three data sets from this investigation are analysed: a desktop survey of Australian Built Environment curricula; workshops with tertiary providers and students, professional practitioners and representatives of three Built Environment professional institutes; and an online survey of Australian Built Environment students (of which their discipline could be isolated) ascertaining what is currently being taught and learned and what changes would be feasible within the constraints of courses from their perspective. Detailed descriptions are also provided of pedagogic improvements informed by the project findings. The findings suggest minimal current exposure of Architecture students to Indigenous Knowledge content beyond voluntary engagement in self-chosen thesis projects and elective (including studio) subjects led by passionate but largely unsupported teachers championing Indigenous issues; a paucity of teaching echoed by practitioners and accreditors who acknowledge lack of expertise in this area across the profession. This paper discusses ways in which Indigenous Knowledge might be better acknowledged, respected and introduced to Australian Architecture students' education. Also discussed are teaching strategies with global relevance.
This is a preview of subscription content, log in to check access.
Access options
Buy single article
Instant access to the full article PDF.
US$ 39.95
Tax calculation will be finalised during checkout.
Subscribe to journal
Immediate online access to all issues from 2019. Subscription will auto renew annually.
US$ 99
Tax calculation will be finalised during checkout.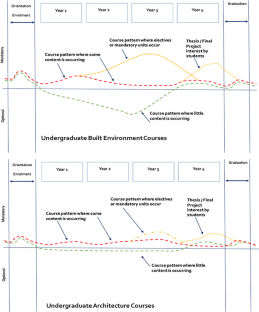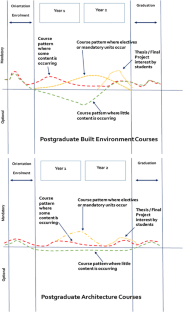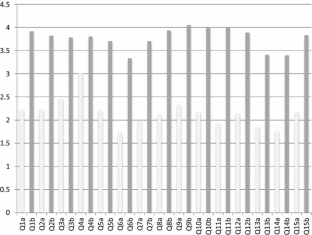 Notes
1.

Research partner universities included: Griffith University, The University of Western Australia and the University of Canberra.
References
Andrews, T. D. (1988). Selected bibliography of native resource management systems and native knowledge of the environment. Traditional knowledge and renewable resource management in northern regions. Occasional Publication(23), 105-124.

Bala, A., & Joseph, G. (2007). Indigenous knowledge and western science: the possibility of dialogue. Race & Class, 49(1), 39–61.

Berg, R., & Greenaway, J. (2014). IAIV. http://iadv.org.au/about-iadv/.

Bielawski, E. (1984). Anthropological observations on science in the North: the role of the scientist in human development in the Northwest Territories. Arctic, 37, 1–6.

Bielawski, E. (1990). Cross-cultural epistemology: Cultural readaptation through the pursuit of knowledge. Edmonton: Department of Anthropology, University of Alberta.

Brown, L. (2010). Nurturing relationships within a space created by "Indigenous Ways of Knowing": A case study. The Australian Journal of Indigenous Education, 39(S1), 15–22.

Chilisa, B. (2011). Indigenous research methodologies. Thousand Oaks, CA: Sage Publications.

Colorado, P. (1988). Bridging native and western science. Convergence, 21(2), 49.

Crosby, A., Hromek, M., & Kinniburgh, J. (2015). Making space: working together for Indigenous design and architecture curricula. Paper presented at the Indigenous Content in Education Symposium 2015.

Fearon, J. D. (2003). Ethnic and cultural diversity by country. Journal of Economic Growth, 8(2), 195–222.

Freeman, M., & Carbyn, L. (1988). Traditional knowledge and renewable resource management in northern regions. The University of Alberta Press.

Gardiner, D., & Wells, K. (2008). Australian indigenous architecture. http://www.australia.gov.au/about-australia/australian-story/austn-indigenous-architecture.

ICSU, S. G. (2002). Science and traditional knowledge. http://www.icsu.org/publications/reports-and-reviews/science-traditional-knowledge/Science-traditional-knowledge.pdf.

Johnson, M. (1998). Lore: capturing traditional environmental knowledge. Collingdale, PA: Diane Publishing.

Jones, D., Heyes, S., Low Choy, D., Revell, G., Bird, S., & Tucker, R. (2017). Indigenous Knowledge in the Built Environment: A Guide for Tertiary Educators, Sydney, NSW: Office of Learning and Teaching.

Legislative Assembly, Fifty-Sixth Parliament, Parliament of Victoria, Legislative Assembly, First Session Hansard Sess (2009).

Liddle, C. (2012). Embedding Indigenous cultural competency. Advocate: Newsletter of the National Tertiary Education Union, 19(1), 15. https://issuu.com/nteu/docs/advocate_19_01.

Malnar, J., & Vodvarka, F. (2013). New architecture on indigenous lands. Minneapolis, MN: University of Minnesota Press.

McGaw, J., & Pieris, A. (2014). Assembling the centre: Architecture for indigenous cultures: Australia and beyond. London: Routledge.

Memmott, P. (2002). An introduction to architecture and building traditions: Lessons from ethno-architects. Paper presented at the Additions to Architectural History: XIXth Annual Conference of the Society of Architectural Historians, Australia and New Zealand.

Merculieff, I. (1994). Western Society's Linear Systems and Aboriginal Cultures: the need for two-way exchanges for the sake of survival'. In L. J. Ellanna & E. S. Burch (Eds.), Key issues in hunter-gatherer research (pp. 405–415).

Merton-Robinson, A. (1987). The focussed interview and focus groups: Continuities and discontinuities. The Public Opinion Quarterly, 51(4), 550–566.

MRG. (2016). State of the World's Minorities and Indigeneous Peoples 2016 Events of 2015: Focus on cultural heritage. Retrieved from London: http://minorityrights.org/wp-content/uploads/2016/07/MRG-SWM-2016.pdf.

Nader, L. (1996). Naked science. New York and London: Routledge.

Olukanni, D., Aderonmu, P., & Akinwumi, I. (2015). Pedagogic Repositioning of Curriculum in Architecture and Civil Engineering Education to Meet Indigenous Needs Paper presented at the EDULEARN15 Conference, Barcelona.

Stewart, P. (2015). Indigenous architecture through indigenous knowledge: dim sagalts' apkw nisiḿ [together we will build a village]. The University of British Columbia, Vancouver. https://open.library.ubc.ca/cIRcle/collections/ubctheses/24/items/1.0167274 (Doctor of Philosophy).

Thaman, K. (2003). Decolonizing Pacific studies: Indigenous perspectives, knowledge, and wisdom in higher education. The Contemporary Pacific, 15(1), 1–17.

UNESCO. (2015). Workshop on Revitalization of Indigenous Architectural and Traditional Building Skills. Retrieved from Paris: http://unesdoc.unesco.org/images/0023/002337/233712e.pdf.

Universities Australia, U. (2011). Guiding Principles for Developing Indigenous Cultural Competency in Australian Universities. Retrieved from Canberra.

Waldram, J. (1986). Traditional knowledge systems: The recognition of indigenous history and science. Saskatchewan Indian Federated College Journal, 2(2), 115–124.

Walker, R., Natcher, D., & Jojola, T. (2013). Reclaiming indigenous planning (Vol. 70). Canada: McGill-Queen's Press-MQUP.
Acknowledgements
This paper is part of a research project funded by the Australian Office of Learning and Teaching entitled Re-casting Terra Nullius Blindness: Empowering Indigenous Protocols and Knowledge in Australian University Built Environment Education, (ID12-2418) and has been subject to ethics approvals by the Deakin University Human Research Ethics Committee and the Faculty of Science, Engineering and Built Environment Human Ethics Committee. Acknowledgment is also due to a raft of Built Environment academics and students around Australia who shared their thoughts and insights, including encouragement from staff at the OLT, but also to the Reference Panel (of Professor Mark Rose, Rueben Berg, Ed Wensing and Dr Elizabeth Grant) who contributed their regular detailed insight and overview of the project, and to the evaluation of the independent project reviewers, Professor Marcia Devlin and Dr. Sandy O'Sullivan.
About this article
Cite this article
Tucker, R., Choy, D.L., Heyes, S. et al. Re-casting terra nullius design-blindness: better teaching of Indigenous Knowledge and protocols in Australian architecture education. Int J Technol Des Educ 28, 303–322 (2018). https://doi.org/10.1007/s10798-016-9389-5
Accepted:

Published:

Issue Date:
Keywords
Indigenous Knowledge systems

Australian Architecture education

Built-Environment