Abstract
Following initial educational enthusiasms for 'Making' technologies and the 'Maker Movement', increasing numbers of students are now using digital fabrication programs and equipment in school. Given the current lack of empirical research exploring the realities of Making as a school activity, this paper presents an in-depth auto/ethnographic account of 3D printing—currently, one of the most popular Maker technologies in schools. Investigating the case of an 8 week Year 9 design project, this paper seeks to broaden understandings of how 3D printing technologies and practices are shaping "what counts" as learning within contemporary school settings. In particular, this research focuses on the experiences of Making within a school context; what is learned through these experiences; and how the process of Making in school feels. This paper highlights three key issues that have been marginalised to date in discussions of Making in schools: (1) lack of pragmatic engagement, (2) affective labour of failing; and (3) mediated alienation.
Access options
Buy single article
Instant access to the full article PDF.
US$ 39.95
Tax calculation will be finalised during checkout.
Subscribe to journal
Immediate online access to all issues from 2019. Subscription will auto renew annually.
US$ 79
Tax calculation will be finalised during checkout.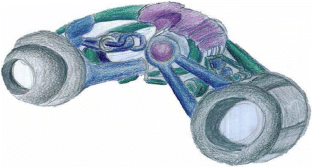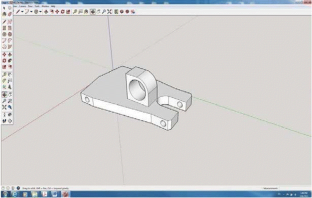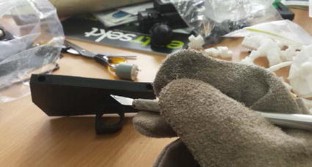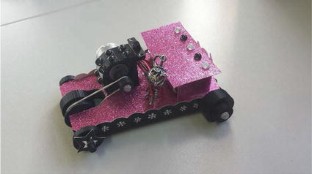 Notes
1.

All names in this paper are pseudonyms.
References
Anderson, L. (2006). Analytic autoethnography. Journal of Contemporary Ethnography, 35, 373–395.

Anderson, C. (2012). Makers. New York, NY: Crown.

Ball, S. J. (2000). Performativities and fabrications in the education economy: Towards the performative society? The Australian Educational Researcher, 27(2), 1–23.

Buechley, L., & Hill, B. (2010). LilyPad in the wild. Paper presented to DIS, Aarhus, Denmark. Retrieved http://bit.ly/1FSGe1T.

Denzin, N. (1997). Interpretive ethnography. Thousand Oaks, CA: Sage.

Department for Education, UK. (2013). 3D printers in schools. Retrieved http://bit.ly/1HMIfeN.

Dougherty, D. (2013). The maker mindset. In M. Honey & D. E. Kanter (Eds.), Design/make/play (pp. 7–16). New York, NY: Routledge.

Ellis, C., & Bochner, A. P. (2000). Autoethnography, personal narrative, reflexivity. In N. K. Denzin & Y. S. Lincoln (Eds.), Handbook of qualitative research (2nd ed., pp. 733–768). Thousand Oaks, CA: Sage.

FabLearn. (2015). Conference on creativity and fabrication in education. Stanford University. Retrieved stanford.io/1GIIRBb.

Fuchs, C. (2014). Digital labour and Karl Marx. New York, NY: Routledge.

Galloway, A. (2014). Protocol. Cambridge, MA: The MIT Press.

Hakken, D. (1999). Cyborgs@Cyberspace?. London: Routledge.

Halverson, E., & Sheridan, K. (2014). The maker movement in education. Harvard Educational Review, 84(4), 496–565.

Hatch, M. (2014). The maker movement manifesto. New York, NY: McGraw Hill.

Kafai, Y., Fields, D., & Searle, K. (2014). Electronic textiles as disruptive designs. Harvard Educational Review, 84(4), 532–565.

Martin, L. (2015). The promise of the maker movement for education. Journal of Pre-College Engineering Education Research (JPEER), 5(1), 30–39.

Muncey, T. (2005). Doing autoethnography. International Journal of Qualitative Methods, 4(1), 69–86.

New York Hall of Science. (2013). A blueprint. Maker programs for youth. Retrieved http://bit.ly/1J78gH7.

Peppler, K., & Bender, S. (2013). Maker movement spreads innovation one project at a time. The Phi Delta Kappan, 95(3), 22–27.

Soep, E. (2014). Participatory politics. Cambridge, MA: The MIT Press.

Spry, T. (2001). Performing autoethnography. Qualitative Inquiry, 7(6), 706–732.

Van Maanen, J. (2011). Tales of the field: On writing ethnography. Chicago, IL: University of Chicago Press.

Vandevelde, C., Wyffels, F., Ciocci1, M., Vanderborght, B., & Saldien, J. (2015). Design and evaluation of a DIY construction system for educational robot kits. International Journal of Technology and Design Education. Retrieved http://bit.ly/1L5qDsm.

White House. (2014). President Obama to host first-ever White House maker faire. Office of the Press Secretary. Retrieved http://1.usa.gov/1IY1ek0.

Wiener, N. (1993). Invention: The care and feeding of ideas. Cambridge, MA: The MIT Press.
Acknowledgements
This paper arises from a research project funded by the Australian Research Council (award number DP140101258). I would like to thank the participating school staff and students, and my colleagues for their contributions to this conversation. I would also like to thank the anonymous reviewers for their helpful suggestions and comments.
About this article
Cite this article
Nemorin, S. The frustrations of digital fabrication: an auto/ethnographic exploration of '3D Making' in school. Int J Technol Des Educ 27, 517–535 (2017). https://doi.org/10.1007/s10798-016-9366-z
Accepted:

Published:

Issue Date:
Keywords
Learning

School

Design

Digital fabrication

3D printing

Maker education