Abstract
This paper shows how the design thinking skills of students learning at a distance can be consciously developed, and deliberately applied outside of the creative industries in what are termed 'embedded' contexts. The distance learning model of education pioneered by The Open University is briefly described before the technological innovations—which feature a fully integrated web 2.0 learning environment and design studio—and concepts behind a new course in Design Thinking are explained in detail. In teaching the more generic skills of design and developing experiential knowledge in students, the paper also explores the changing role of designers in becoming less problem-focussed and more socially engaged through the construction of design process. The paper ends by presenting the results of an extensive student and tutor survey as part of an ongoing longitudinal study which indicate that this new approach to teaching design has been successful.
Access options
Buy single article
Instant access to the full article PDF.
USD 39.95
Price excludes VAT (USA)
Tax calculation will be finalised during checkout.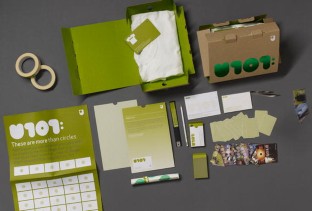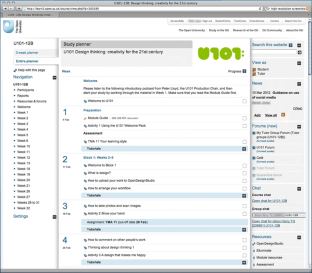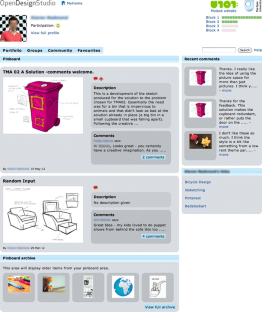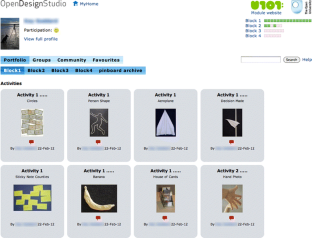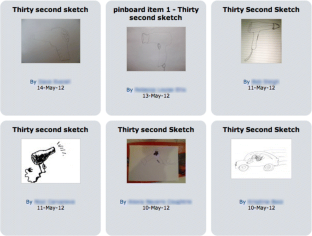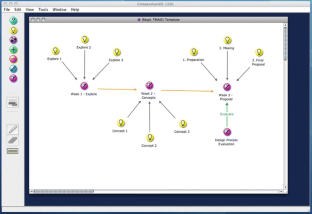 Notes
In contrast with other institutions where 'courses' means degree qualifications, The Open University, until very recently, referred to the modules that form a degree qualification as courses. 'Courses', in this sense, were what students paid for when they studied with The Open University. Recently however nomenclature has been brought in line with other UK universities, and Open University courses are now referred to as 'modules'. The word 'course', however, has been preserved for this paper as U101 was developed as a 'course'.

For the purposes of this comparison the retention rate is, for each tutor, the number of students submitting their final assignment as a proportion to those starting the course. Student retention rates are one of the key ways in which Open University courses are evaluated through what are termed 'Z-scores'. Essentially a Z-score is formulated by comparing the actual number of students passing the course to a prediction of the likely number of students that will pass the course, calculated from a number of factors including, for example, location, age, previous study, and social and economic background. A high positive or negative Z-score indicates to the university possible areas of good practice or possible problems respectively.
References
Ambrose, G., & Harris, P. (2009). Design thinking. London: Ava Publishing.

Brandt, C., Cennamo, K., Douglas, S., Vernon, M., McGrath, M., & Reimer, Y. (2011). A theoretical framework for the studio as a learning environment. International Journal of Technology and Design Education.

Brocato, K. (2009). Studio based learning: Proposing, critiquing, Iterating our way to person-centredness for better classroom management. Theory into Practice, 48, 138–146.

Brown, T. (2008). Design thinking. Harvard Business Review, 86, 84–92.

Brown, T. (2009) Change by design: How design thinking transforms organizations and inspires innovation. Collins Business.

Chiu, S.-H. (2010). Student's knowledge sources and knowledge sharing in the design studio: An exploratory study. International Journal of Technology and Design Education, 20, 27–42.

Gold, R. (2007). The plenitude: Creativity, innovation, and making stuff. Cambridge: MIT Press.

Ham, J., & Schnabel, M. (2011). Web 2.0 virtual design studio: Social networking as facilitator of design education. Architectural Science Review, 54, 108–116.

Higgs, P., Cunningham, S., & Bakhshi, H. (2008) Beyond the creative industries: Mapping the creative economy in the United Kingdom. NESTA Technical Report. http://tinyurl.com/6aa6d5d.

Kvan, T. (2001). The pedagogy of virtual design studios. Automation in Construction, 10, 345–353.

Lockwood, T. (2009). Design thinking: Integrating innovation, customer experience, and brand value. New York: Allworth Press.

Martin, R. (2009). Design of business: Why design thinking is the next competitive advantage. Boston: Harvard Business School Press.

Robinson, K. (2001). Out of our minds: Learning to be creative. Chichester: Capstone.

Sagun, A., & Demirkan, H. (2009). On-line critiques in collaborative design studio. International Journal of Technology and Design Education, 19, 79–99.

Schön, D. (1983). The reflective practitioner. New York: Basic Books.

Smith, K. (2011). Curiositas and Studiositas: Investigating student curiosity and the design studio. International Journal of Art & Design Education, 30, 161–175.

Waks, L. (2001). Donald Schön's philosophy of design and design education. International Journal of Technology and Design Education, 11, 37–51.
About this article
Cite this article
Lloyd, P. Embedded creativity: teaching design thinking via distance education. Int J Technol Des Educ 23, 749–765 (2013). https://doi.org/10.1007/s10798-012-9214-8
Published:

Issue Date:

DOI: https://doi.org/10.1007/s10798-012-9214-8
Keywords
Design thinking

Embedded creativity

Virtual design studio

Distance education

Reflective practice

Integrated learning environment