Abstract
The present study was aimed to test the hypothesis that paracetamol (PCM) can precipitate autistic like features when used to counteract vaccine-induced fever using experimental rat pups. The pups were treated with measles mumps rubella (MMR) vaccine, diphtheria tetanus and pertussis (DPT) vaccines and lipopolysaccharide (LPS) with subsequent PCM treatment. The pups were evaluated for postnatal growth (weight gain, eye opening) and behavior alterations (swimming performance, olfactory discrimination, negative geotaxis, nociception, and locomotor activity) by performing battery of neurobehavioral test. Significant correlation was observed between social behavioral domains (nociception, anxiety and motor coordination) and pro-inflammatory load in the pups when treated with MMR/LPS along with PCM. A significant change in pro and anti-inflammatory (IL-4, IL-6, IL-10) markers were observed in rats treated with PCM, MMR, LPS, DPS alone or in combination with MMR, LPS and DPT (5128.6 ± 0.000, 15,488 ± 0.000***, 9661.1 ± 157.29***a, 15,312 ± 249.29***, 10,471 ± 0.00***a, 16,789 ± 273.34*** and 12,882 ± 0.00***a). Pups were also scrutinized for the markers of oxidative stress, inflammation and histopathologically. All the treatment groups showed significant alteration in the behavioral changes, oxidative markers (TBARS-in control-4.33 ± 0.02, PCM-9.42 ± 0.18***, MMR-5.27 ± 0.15***, MMR + PCM-8.57 ± 0.18*** a, LPS-6.84 ± 0.10***, LPS + PCM-4.51 ± 0.30***a, DPT-5.68 ± 0.12***, DPT + PCM-7.26 ± 0.18***a) and inflammatory markers without following any specific treatment. These observation could be accorded to variable phenotypes of autistic spectrum disorders (ASDs).
This is a preview of subscription content, log in to check access.
Access options
Buy single article
Instant access to the full article PDF.
US$ 39.95
Price includes VAT for USA
Subscribe to journal
Immediate online access to all issues from 2019. Subscription will auto renew annually.
US$ 99
This is the net price. Taxes to be calculated in checkout.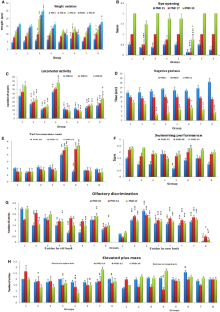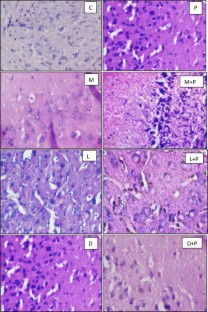 References
Aggarwal B, Prasad BS et al (2011) Identification of novel anti-inflammatory agents from Ayurvedic medicine for prevention of chronic diseases: "reverse pharmacology" and "bedside to bench" approach. Curr Drug Targets 12(11):1595–1653

Ahmad A, Kumar V et al (2013) Natural antiulcer agents: a pharmacological review. Int J Res Pharm Biomed Sci 4:535–541

Alqasoumi S, Al-Dosari M et al (2011) Gastric antiulcer activity of a pungent spice Ferula assafoetida in rats. Farmacia 59:750–759

Amr R, Maysa E (2010) Antiulcer effect of cinnamon and chamomile aqueous extracts in rats models. J Am Sci 6:209–216

Andrade C (2016) Use of acetaminophen (paracetamol) during pregnancy and the risk of attention-deficit/hyperactivity disorder in the offspring. J Clin Psychiatry 77(3):e312–e314

Barker V, Middleton G, Davey F, Davies AM (2001) TNFα contributes to the death of NGF-dependent neurons during development. Nat Neurosci 4(12):1194–1198

Borrelli F, Izzo AA (2000) The plant kingdom as a source of anti-ulcer remedies. Phytother Res 14(8):581–591

Brunton LL, Chabner B et al (2011) Goodman and Gilman's the pharmacological basis of therapeutics. McGraw-Hill Medical, New York

Ding Y, Zhou Y et al (2012) Laparoscopic management of perforated Meckel's diverticulum in adults. Int J Med Sci 9(3):243–247

Dorsinville J-M (2015) Celebrating Our Prince: DIMITRI The Face of ADHD. 1–290

Falcão H, Mariath I et al (2008) Plants of the American continent with antiulcer activity. Phytomedicine 15(1):132–146

Gadekar R, Singour P et al (2010) A potential of some medicinal plants as an antiulcer agents. Pharmacogn Rev 4(8):136

Ghanizadeh A (2012) Acetaminophen may mediate oxidative stress and neurotoxicity in autism. Med Hypotheses 78(2):351

Gilmore JH, Jarskog LF, Vadlamudi S (2005) Maternal poly I:C exposure during pregnancy regulates TNF alpha, BDNF, and NGF expression in neonatal brain and the maternal-fetal unit of the rat. J Neuroimmunol 159:106–112

Gregory M, Vithalrao K et al (2009) Anti-ulcer (ulcer-preventive) activity of Ficus arnottiana Miq.(Moraceae) leaf methanolic extract

Gupta M, Shaw B (2009) Uses of medicinal plants in Panchakarma Ayurvedic therapy. Indian J Tradit Knowl 8:372–378

Howland RD, Mycek MJ et al (2006) Lippincott's illustrated reviews: pharmacology. Lippincott Williams & Wilkins, Philadelphia

Jain D, Baheti A et al (2010) Use of medicinal plants among tribes in Satpuda region of Dhule and Jalgaon districts of Maharashtra—an ethnobotanical survey. Indian J Tradit Knowl 9(1):152–157

Kamble S, Patil S et al (2010) Studies on plants used in traditional medicine by Bhilla tribe of Maharashtra. Indian J Tradit Knowl 9(3):591–598

Karuppusamy S, Pullaiah T (2009) Pollination systems and ex situ fruit set in Ceropegia juncea Wight (Apocynaceae)—an endemic species in India. Acad J Plant Sci 2:242–245

Kosif R, Akta G et al (2008) Microscopic examination of placenta of rats prenatally exposed to Aloe barbadensis: a preliminary study. Int J Morphol 26(2):275–281

Kota BP, Teoh AW et al (2012) Pharmacology of traditional herbal medicines and their active principles used in the treatment of peptic ulcer, diarrhoea and inflammatory bowel disease, INTECH Open Access Publisher

Kumar R, Bhagat N (2012) Ethnomedicinal plants of district Kathua (J&K). Int J Med Aromat Plants 2(4):603–611

Kumar M, Paul Y et al (2009) An ethnobotanical study of medicinal plants used by the locals in Kishtwar, Jammu and Kashmir, India. Ethnobot Leafl 2009(10):5

Kumar R, Niyas M et al (2011) A review on medicinal plants for peptic ulcer. Der Pharmacia Lettre 3(3):414–420

Maury PK, Jain S et al (2012) A review on antiulcer activity. Int J Pharm Sci Res 3(8):2487

Minaiyan M, Ghannadi A et al (2012) A study of the effects of Cydonia oblonga Miller (Quince) on TNBS-induced ulcerative colitis in rats. Res Pharm Sci 7(2):103–110

Nigam V, Paarakh PM (2011) Anti-ulcer effect of Chenopodium album Linn. against gastric ulcers in rats. Int J Pharm Sci Drug Res 3(4):319–322

Nikhat S, Khan JA et al (2012) Some experimentally proved herbs in peptic ulcer disease. Int J Pharm Sci Res 3(8):2387

Patankar R, Devale T et al (2011) Antiulcer activity of acacia catechu wild in rats. Int J Res Ayurveda Pharm 2(5):1585–1587

Priya CL, Rao KVB (2012) Ethanobotanical and current ethanopharmacological aspects of Argemone mexicana Linn: an overview. Int J Pharm Sci Res 3(7):2143

Purohit M, Shanthaveerappa B et al (2013) Antiulcer and anticatatonic activity of alcoholic extract of Evolvulus alsinoides (convolvulaceae). Ind J Pharma Sci 58(3):110–112

Rafatullah S, Al-Yahya M et al (1994) Gastric anti-ulcer and cytoprotective effects of Cyamopsis tetragonoloba ('Guar') in rats. Int J Pharmacogn 32(2):163–170

Raja AE, Vijayalakshmi M et al (2009) Acorus calamus Linn.: chemistry and biology. Res J Pharm Technol 2(2):256–261

Ramasubramaniaraja R, Niranjan Babu M (2011) Peptic ulcer and phytochemistry: an overview. J Pharm Res 4(1):156–160

Sakat S, Tupe P et al (2012) Gastroprotective effect of Oxalis corniculata (whole plant) on experimentally induced gastric ulceration in Wistar rats. Indian J Pharm Sci 74(1):48

Saurabh A, Mishra AS et al (2012) A review on medicinal plant, which may effective in the treatment of ulcer or which show antiulcer activities. Int J Biopharm Toxicol Res 2(1):266–276

Schultz ST (2010) Can autism be triggered by acetaminophen activation of the endocannabinoid system? Acta Neurobiol Exp 70(2):227–231

Sharma N, Gautam S et al (2015) Preclinical appraisal of terbutaline analogues in precipitation of autism spectrum disorder. RSC Adv 5(49):39003–39011

Thirunavukkarasu P, Ramkumar L et al (2009) Anti-ulcer activity of Excoecaria agallocha bark on NSAID-induced gastric ulcer in Albino rats. Glob J Pharmacol 3(3):123–126

Thirunavukkarasu P, Ramanathan T et al (2010) Anti ulcer effect of Avicennia officinalis leaves in Albino rats. World Appl Sci J 9(1):55–58

Tripathi K (2008) Essential of medical pharmacology. Jaypee brothers medical publishers (P) LTD, Dhaka, pp 769–775

Umashanker M, Shruti S (2011) Traditional Indian herbal medicine used as antipyretic, antiulcer, anti-diabetic and anticancer: a review. Int J Res Pharm Chem 1(4):1152–1159

Venkatalakshmi P, Senthamaraiselvi V (2012) Anti ulcer effect of basella alba leaf extract in aspirin induced albino rats. Int J Pharm Sci Res 3(8):2539

Venkataswamy R, Mubarack HM et al (2010) Ethnobotanical study of medicinal plants used by Malasar tribals in Coimbatore District of Tamil Nadu (South India). Asian J Exp Biol Sci 1(2):387–392

Verma M (2010) Investigation on antiulcer activity of Aegle marmelos root as experimental, biochemical and histological study. J Pharm Res 3(10):2523–2528

Vinothapooshan G, Sundar K (2010) Anti-ulcer activity of Mimosa pudica leaves against gastric ulcer in rats. Res J Pharm Biol Chem Sci 1(4):606–614
Acknowledgements
Author would like to acknowledge the UGC for granting the fellowship to IS, MS, JKR, SG, SD, and RKY.
Ethics declarations
Conflict of interest
The authors declare that they have no competing interest.
About this article
Cite this article
Saeedan, A.S., Singh, I., Ansari, M.N. et al. Effect of early natal supplementation of paracetamol on attenuation of exotoxin/endotoxin induced pyrexia and precipitation of autistic like features in albino rats. Inflammopharmacol 26, 951–961 (2018). https://doi.org/10.1007/s10787-017-0440-2
Received:

Accepted:

Published:

Issue Date:
Keywords
Autism

Lipopolysaccharide

Cyclooxygenase

Interleukin

Lipoxygenase

Paracetamol