Abstract
Approximately, one-third of those who develop major depression will have a poor response to treatment and over time can become treatment resistant. Intestinal dysbiosis has been implicated in depression with systemic inflammation and vagal and enteric nerve impairment. We report on a sequel pilot study (n = 12) with a combination probiotics/magnesium orotate formulation adjuvant administered with SSRIs for treatment resistant depression. At the end of an 8-week intervention mean changes for depression scores and quality of life in the group was clinically significantly improved (p < 0.001) with all but 4 participants experiencing a benefit. An intestinal anti-inflammatory response was suggested. At 16-weeks follow-up while still on SSRI medications, the group had relapsed after cessation of the test intervention.
Access options
Buy single article
Instant access to the full article PDF.
USD 39.95
Price excludes VAT (USA)
Tax calculation will be finalised during checkout.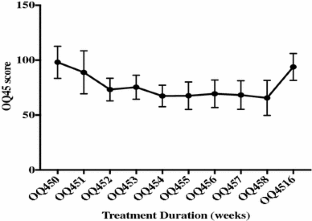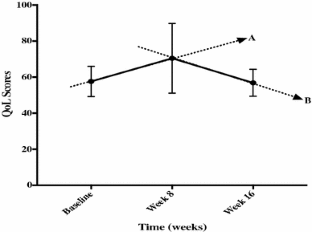 References
Bambling M, Parham SC, Coulson S, Vitetta L (2015) S-adenosylmethionine (SAMe) and magnesium orotate as adjunctives to SSRIs in sub-optimal treatment response of depression in adults; a pilot study. Adv Integr Med 2:56–62

Bested AC, Logan AC, Selhub EM (2013) Intestinal microbiota, probiotics and mental health: from Metchnikoff to modern advances: Part II—contemporary contextual research. Gut Pathog 5(1):3

Burckhardt CS, Woods SL, Schultz AA et al (1989) Quality of life of adults with chronic illness: a psychometric study. Res Nurs Health 12(6):347–354

Dinan TG, Cryan JF (2013) Melancholic microbes: a link between gut microbiota and depression? Neurogastroenterol Motil 25(9):713–719

Fond G, Boukouaci W, Chevalier G et al (2015) The "psychomicrobiotic": targeting microbiota in major psychiatric disorders: a systematic review. Pathol Biol (Paris) 63(1):35–42

Furness JB, Rivera LR, Cho HJ et al (2013) The gut as a sensory organ. Nat Rev Gastroenterol Hepatol 10(12):729–740

Maes M, Kubera M, Leunis JC et al (2013) In depression, bacterial translocation may drive inflammatory responses, oxidative and nitrosative stress (O&NS), and autoimmune responses directed against O&NS-damaged neoepitopes. Acta Psychiatr Scand 127(5):344–354

Sharon G, Sampson TR, Geschwind DH et al (2016) The central nervous system and the gut microbiome. Cell 167(4):915–932

Sheehan DV, Lecrubier Y, Sheehan KH et al (1998) The mini-international neuropsychiatric interview (M.I.N.I.): the development and validation of a structured diagnostic psychiatric interview for DSM-IV and ICD-10. J Clin Psychiatry 59(Suppl 20):22–33 (quiz 34–57)

Vermeersch DA, Lambert MJ, Burlingame GM (2000) Outcome questionnaire: item sensitivity to change. J Pers Assess 74(2):242–261

Vitetta L, Bambling M, Alford H (2014) The gastrointestinal tract microbiome, probiotics, and mood. Inflammopharmacology 22(6):333–339

Wang YP, Gorenstein C (2013) Psychometric properties of the beck depression inventory-II: a comprehensive review. Rev Bras Psiquiatr 35(4):416–431

WHO (2012) World Health Organisation, depression burden of disease. http://www.who.int/mediacentre/factsheets/fs369/en/. Accessed Dec 2016

Yano JM, Yu K, Donaldson GP et al (2015) Indigenous bacteria from the gut microbiota regulate host serotonin biosynthesis. Cell 161(2):264–276
Acknowledgements
Luis Vitetta has received National Institute of Complementary Medicine and National Health and Medical Research Council of Australia competitive funding and Industry support for research into nutraceuticals and probiotics. In addition, Luis Vitetta and Sean Hall are involved in research with probiotics at Medlab Clinical. Medlab Clinical provided seed funding and the investigational product (NRGBiotic) (containing specific probiotic species and Magnesium Orotate and specific laboratory testing of the product).
About this article
Cite this article
Bambling, M., Edwards, S.C., Hall, S. et al. A combination of probiotics and magnesium orotate attenuate depression in a small SSRI resistant cohort: an intestinal anti-inflammatory response is suggested. Inflammopharmacol 25, 271–274 (2017). https://doi.org/10.1007/s10787-017-0311-x
Received:

Accepted:

Published:

Issue Date:

DOI: https://doi.org/10.1007/s10787-017-0311-x
Keywords