Abstract
The present study was undertaken to assess the activity/anti-inflammatory potential of Linum usitatissimum fixed oil against castor oil-induced diarrhoea, turpentine oil-induced joint oedema, formaldehyde and Complete Freund's Adjuvant (CFA)-induced arthritis in Wistar albino rats. The oil intraperitoneally, significantly inhibited the castor oil-induced diarrhoea and turpentine oil-induced exudative joint oedema in a dose-dependent manner. Significant inhibitory effect of L. usitatissimum fixed oil was observed in formaldehyde-induced proliferative global oedematous arthritis when given intraperitoneally, with significant checking of the serum glutamic oxaloacetic acid transaminase and serum glutamic pyruvic acid transaminase. Further, L. usitatissimum fixed oil showed a significant dose-dependent protective effect against CFA-induced arthritis as well. Secondary lesions produced by CFA due to a delayed hypersensitivity reaction were also reduced in a significant manner. Anti-inflammatory activity of L. usitatissimum fixed oil can be attributed to the presence of alpha linolenic acid (57.38%, an omega-3 fatty acid, 18:3, n-3) having dual inhibitory effect on arachidonate metabolism resulting in suppressed production of proinflammatory n-6 eicosanoids (PGE2, LTB4) and diminished vascular permeability. These observations suggest possible therapeutic potential of L. usitatissimum fixed oil in inflammatory disorders like rheumatoid arthritis.
Access options
Buy single article
Instant access to the full article PDF.
US$ 39.95
Tax calculation will be finalised during checkout.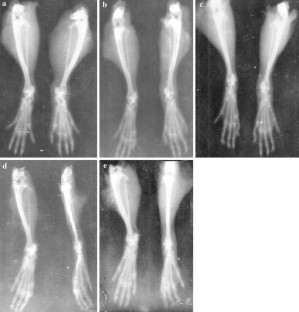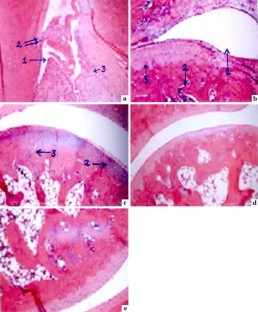 References
Arend WP, Dayer JM (1990) Cytokines and cytokine inhibitors or antagonists in rheumatoid arthritis. Arthritis Rheum 33:305–315

Awouters F, Niemegeers CJE, Lenaerts FM, Janseem PAJ (1978) Delay of castor oil diarrhoea in rats: a new way to evaluate inhibition of prostaglandin biosynthesis. J Pharm Pharmacol 30:41–45

Banerjee S, Sur TK, Mandal S, Das PC, Sikdar S (2000) Assesment of antiinflamattory effect of swertia chirata in acute and chronic experimental models in male albino rats. Indian J Pharmacol 32:21–24

Beubler E, Juan H (1979) Effect of ricinoleic acid and other laxatives on net water flux and prostaglandin E release by rat colon. J Pharm Pharmacol 31:681–685

Brune K (1989) Ten years research on inflammation revisited. Agents Actions 26:4–8

Caughey GE, Mantzioris E, Gibson RA, Cleland LG, James MJ (1996) The effect on human tumor necrosis factor α and interleukin 1ß production of diets enriched in n-3 fatty acids from vegetable oil or fish oil. Am J Clin Nutr 63:116–122

Di Rosa M, Giround JP, Willoughby DA (1971) Studies of the mediators of acute inflammatory response induced in rats in different sites by carragenan and turpentine. J Pathol 104:15–29

Doherty NS (1981) Inhibition of arachidonic acid release as the mechanism by which glucocorticoids inhibit endotoxin-induced diarrhoea. Br J Pharmacol 73(2):549–554

Durie FH, Fava RA, Foy TM, Aruffo A, Ledbetter JA, Noelle RJ (1993) Prevention of collagen-induced arthritis with an antibody to gp39, the ligand for CD40. Science 261:1328–1330

Feldmann M, Maini RN (1999) The role of cytokines in the pathogenesis of rheumatoid arthritis. Rheumatology (Oxford) 38(2):3–7

Goldman DW, Pickett WC, Goetzl EJ (1983) Human neutrophil chemotactic and degranulating activities of leukotriene B5 (LTB5) derived from eicosapentaenoic acid. Biochem Biophys Res Commun 117:282–288

Greenwald RA (1991) Animal models for evaluation of arthritis drugs. Methods Find Exp Clin Pharmacol 13(2):75–83

Hanson JM, Morby J, Soria Harrera C (1974) Anti-inflammatory property of 401 (MCD-peptide). A peptide from the venom of the bee Apis mellifera(L). Br J Pharmacol 50(3):383–392

Hardman JG, Limbird LE (2001) Goodman & Gillman's the pharmacological basis of therapeutics. McGraw-Hill, New York

Hawkes JS, James MJ, Cleland LG (1991) Seperation and quantification of PGE3 following derivatization with panacyl bromide by high pressure liquid chromatography with fluorometric detection. Prostaglandins 42:355–368

Hayner DC, Gershwin ME, Robbins DL, Miller JJ 3rd, Cosca D (1986) Autoantibody profiles in juvenile arthritis. J Rheumutol 13(2):358–363

Henderson B, Pettipher ER, Higgs GA (1987) Mediators of rheumatoid arthritis. Br Med Bull 43(2):415–428

James MJ, Gibson RA, Cleland LG (2000) Dietary polyunsaturated fatty acids and inflammatory mediator production. Am J Clin Nutr 71(1):343S–348S

Kaneria MS, Naik SR, Kohli RK (2007) Antiinflammatory, antiarthritic and analgesic activity of a herbal formulation (DRF/AY/4012). Indian J Exp Biol 45:278–284

Katzung BG (2004) Basic & clinical pharmacology, 9th edn. McGraw-Hill, Boston, pp 576–603

Kinniry P, Amrani Y, Vachani A, Solomides CC, Arguiri E, Workman A, Carter J, Christofidou Solomidou M (2006) Dietary flax seed supplementation ameliorates inflammation and oxidative tissue damage in experimental models of acute lung injury in mice. J Nutr 136(6):1545–1551

Kremer JM, Bigauoette J, Michalek AV, Timchalk MA, Lininger L, Rynes RI, Huyck C, Zieminski J, Bartholomew LE (1985) Effects of manipulation of dietary fatty acids in clinical manifestations of rheumatoid arthritis. Lancet 26(1):184–187

Lee TH, Menica-Huerta JM, Shih C, Corey EJ, Lewis RA, Austem KF (1984) Characterization of biologic properties of 5, 12-dihydroxy derivative of eicosapentaenoic acid, including leukotriene B5 and double lipoxygenase product. J Biol Chem 259(4):2383–2389

Mollenhauer J, Brune K (1988) Detection of autoimmunoreactive antibodies against cartilage cell surface proteins in the blood of rheumatic patients. Agents Actions 23(1–2):48–49

Newbould BB (1963) Chemotherapy of arthritis induced in rats by Mycobacterial adjuvant. Br J Pharmacol Chemother 21:127–136

Rachmilewitz D, Karmeli F, Okon E (1980) Effects of bisacodyl on c-AMP and prostaglandin E contents, (Na + K) ATPase, adenyl cyclase and phosphodiesterase activities of rat intestine. Dig Dis Sci 25:602–608

Rang HP, Dale MM, Ritter JM, Moore PK (2003) Pharmacology, 5th edn. Churchill Livingstone, Edinburgh, Scotland, pp 217–243

Reitmen S, Frankel S (1957) A colorimetric method for the determination of SGOT and SGPT. Am J Clin Pathol 28:53–56

Sano H, Hla T, Maier JA, Crafford LJ, Case JP, Maciag T, Wilder RL (1992) In vivo cyclooxgenase expression in synovial tissues of patient with rheumatoid arthritis and osteoarthritis and rats with adjuvant and streptococcal cell wall arthritis. J Clin Invest 89(1):97–108

Selye H (1949) Further studies concerning the participation of adrenal cortex in the pathogenesis of arthritis. Br Med J 2(4637):1129–1135

Singh GB, Atal CK (1986) Pharmacology of an extract of salai guggal ex-Boswellia serrata, a new non-steroidal anti-inflammatory agent. Agents Actions 18(3/4):407–412

Singh S, Majumdar DK (1996) Effect of fixed oil of Ocimum sanctum against experimentally induced arthritis and joint edema in laboratory animals. Pharm Biol (Int J Pharmacog) 34(3):218–222

Singh S, Majumdar DK (1997) Evaluation of antiinflammatory activity of fatty acids of Ocimum sanctum fixed oil. Indian J Exp Biol 35:380–383

Singh S, Majumdar DK (1999) Effect of Ocimum sanctum fixed oil on vascular permeability and leukocytes migration. Indian J Exp Biol 37:1136–1138

Singh GB, Leach GD, Atal CK (1987) Pharmacological action and acute toxicity of methyl- and phenyl-3-methoxy-4-hydroxy stryl ketones. Arzneimittelforschung 37(6):708–712

Singh S, Majumdar DK, Rehan HM (1996) Evaluation of anti-inflammatory potential of fixed oil of Ocimum sanctum (Holybasil) and its possible mechanism of action. J Ethnopharmacol 54(1):19–26

Spector WG, Willoughby DA (1964) Antiinflammtory agents in: evaluation of drug activities. In: Laurence DR, Bacharcah AL (eds) Pharmacometrics, vol-II. Academic Press, London, pp 815–826

Sperling RI (1995) Eicosanoids in rheumatoid arthritis. Rheum Dis Clin North Am 21(3):741–758

Steegle R, Huggins AK, Smith MJH (1961) Inhibition of rat serum glutamic pyruvic transaminase in vitro by congers of salicylate. Biochem Pharmacol 7:151–153

Strub KM, Muller RK (1979) Relation between ulcerogenic activity of various NSAID and their potency as inhibitors of prostaglandin synthesis in vivo. Agents Actions Suppl (4):245–254

The Wealth of India (1976) Industrial products, Part IX, Publication and Information Directorate, CSIR, p 110

The Wealth of India (2006) A dictionary of Indian raw materials and industrial products, vol-4(J-Q), 1st supplement series, National Institute of Science Communication and Information Resources, CSIR, New Delhi, pp 41–44

Wheeler Aceto H, Cowan A (1991) Neurogenic and tissue mediated component of formalin induced edema. Agents Actions 34:264–269

Winter CA, Risley EA, Nuss GW (1962) Carrageenin induced edema in rat paw as an assay for antiinflammatory drugs. Proc Soc Exp Biol Med 111:544–547
Acknowledgments
The authors are thankful to Arbro Pharmaceuticals Limited (New Delhi, India) for providing aspirin as a generous gift sample.
Conflict of interest statement
The author(s) declare that they have no competing interests.
About this article
Cite this article
Kaithwas, G., Majumdar, D.K. Therapeutic effect of Linum usitatissimum (flaxseed/linseed) fixed oil on acute and chronic arthritic models in albino rats. Inflammopharmacol 18, 127–136 (2010). https://doi.org/10.1007/s10787-010-0033-9
Received:

Accepted:

Published:

Issue Date:
Keywords
Linseed

Eicosanoids

PGE2
LTB4

Edema

ALA

EPA

LTB5