Abstract
Recently, the in-situ IMPACT of MICROWAVES on the behavior of aqueous solutions have been reported. The results, including surface tension and in situ bubble formation, indicated a nonthermal effect of microwave on solutions. To clarify the role of fluid properties on such effects, this study applied microwave to ethylene glycol (EG) aqueous solutions at different concentrations. The surface tension, bubble size and convection were monitored during and after microwave irradiation. It was found that surface tension reduction was maximized in the medium EG content, 20 to 60 vol.%. The size of bubble formed during microwave was reduced by the addition of EG. The convection was also reduced by EG. The obtained data indicated that the dielectric constant and intermolecular bonds were the main underlining principles for microwave effects. The new insights can be used to provide practical ways to manipulate microwave effects on aqueous solutions.
Access options
Buy single article
Instant access to the full article PDF.
US$ 39.95
Tax calculation will be finalised during checkout.
Subscribe to journal
Immediate online access to all issues from 2019. Subscription will auto renew annually.
US$ 119
Tax calculation will be finalised during checkout.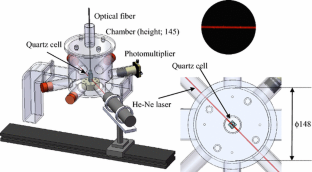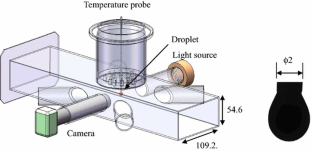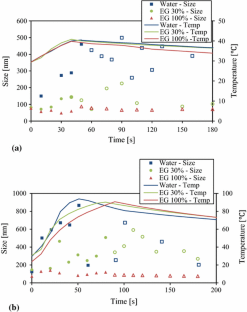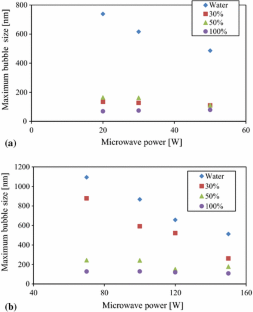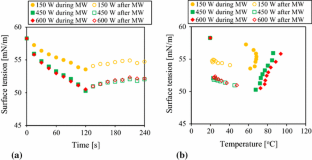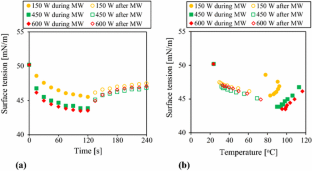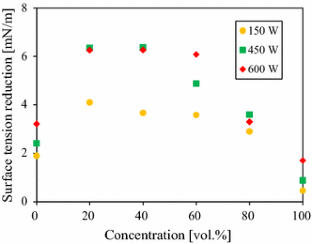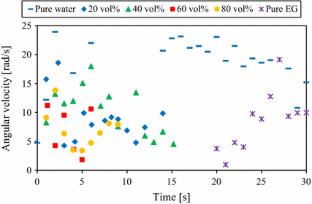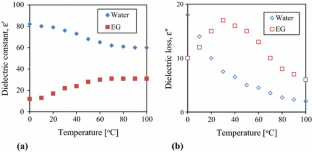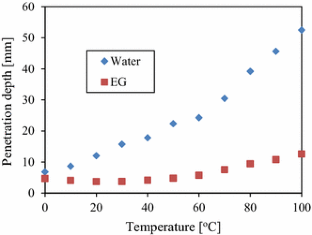 References
1.

P. Goncalo, C. Roussel, J.M. Mélot, J. Vébrel, J. Chem. Soc. Perkin Trans. 2, 2111 (1999)

2.

R. Laurent, A. Laporterie, J. Dubac, J. Berlan, S. Lefeuvre, M. Audhuy, J. Org. Chem. 57, 7099 (1992)

3.

K.R. Birdwhistell, B.E. Schulz, P.M. Dizon, Inorg. Chem. Commun. 26, 69 (2012)

4.

N. Kuhnert, Angew. Chemie Int. Ed. 41, 1863 (2002)

5.

C.O. Kappe, Chem. Soc. Rev. 37, 1127 (2008)

6.

P. Lidström, J. Tierney, B. Wathey, J. Westman, Tetrahedron 57, 9225 (2001)

7.

Y. Asakuma, R. Nakata, M. Asada, Y. Kanazawa, C. Phan, Int. J. Heat Mass Transf. 103, 13 (2016)

8.

M. Asada, Y. Kanazawa, Y. Asakuma, I. Honda, C. Phan, Chem. Eng. Res. Des. 101, 107 (2015)

9.

H. Parmar, M. Asada, Y. Kanazawa, Y. Asakuma, C.M. Phan, V. Pareek, G.M. Evans, Langmuir 30, 763 (2014)

10.

C.O. Kappe, Angew. Chemie Int. Ed. 43, 6250 (2004)

11.

B. L. Hayes, Microwave Synthesis: Chemistry at the Speed of Light (CEM Pub, 2002)

12.

Y. Tsukahara, A. Higashi, T. Yamauchi, T. Nakamura, M. Yasuda, A. Baba, Y. Wada, J. Phys. Chem. C 114, 8965 (2010)

13.

A.-T. Chai, N. Zhang, Exp. Heat Transf. 11, 187 (1998)

14.

Y. Asakuma, T. Munenaga, R. Nakata, Heat Mass Transf. 52, 1833 (2016)

15.

Y.Y. Zuo, M. Ding, A. Bateni, M. Hoorfar, A.W. Neumann, Colloids Surf. A 250, 233 (2004)

16.

M. Zahn, Y. Ohki, D.B. Fenneman, R.J. Gripshover, V.H. Gehman, Proc. IEEE 74, 1182 (1986)

17.

F. Perakis, L. De Marco, A. Shalit, F. Tang, Z.R. Kann, T.D. Kühne, R. Torre, M. Bonn, Y. Nagata, Chem. Rev. 116, 7590 (2016)

18.

V.X. Nguyen, K.J. Stebe, Phys. Rev. Lett. 88, 164501 (2002)
About this article
Cite this article
Asakuma, Y., Matsumura, S., Asada, M. et al. In situ Investigation of Microwave Impacts on Ethylene Glycol Aqueous Solutions. Int J Thermophys 39, 21 (2018). https://doi.org/10.1007/s10765-017-2343-2
Received:

Accepted:

Published:
Keywords
Bubble formation

Microwave

Surface tension