Abstract
Cattle and agricultural farming in the western Orinoco Basin began in 1555, and since then fragmentation of continuous forest has occurred. We evaluated the effects of the disturbances and the absence of large primates on plant community composition, diversity, and regeneration patterns. Atelines (Lagothrix and Ateles) inhabited the lowlands close to the Andean mountains, but no longer live in fragmented habitats. Their absence may have negative effects on plant populations because atelines play important roles as seed dispersers in neotropical forests, especially for large-seeded plants, which are rarely swallowed by other seed dispersers. We compared 2 1-ha vegetation plots in forest fragments north of the La Macarena Mountains with 7 plots in continuous forest in Tinigua National Park. Both sites share the same climatic conditions and have similar geological origins. There is floristic affinity between forests with similar ecological characteristics; the fragmented forests are also less diverse than the continuous forests. As predicted, the forest fragments have fewer individuals with large seeds. The results suggest that forest fragmentation and local ateline extinctions affect plant communities, reducing diversity and affecting large-seeded plants.
This is a preview of subscription content,
to check access.
Access this article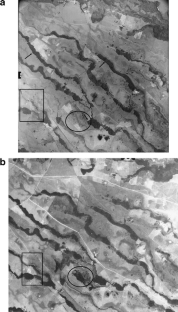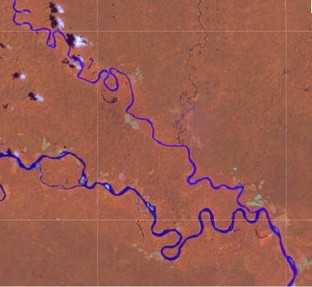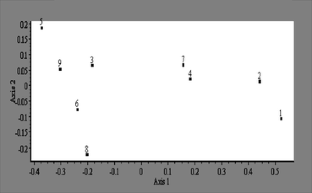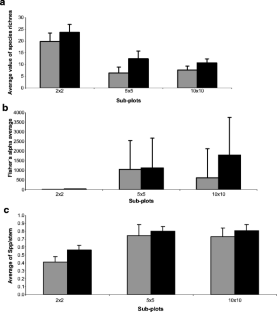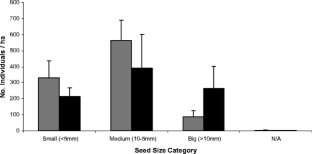 Similar content being viewed by others
References
Andresen, E. (1999). Seed dispersal by monkeys and the fate of dispersed seeds in a peruvian rain forest. Biotropica, 31, 145–158.

Arets, E. J. M. M., van der Hout, P., & Zagt, R. J. (2003). Responses of tree populations and forest composition to selective logging in Guyana. In H. ter Steege (Ed.), Long-term changes in tropical tree diversity: Studies from the Guiana Shield, Africa, Borneo and Melanesia. Tropenbos Series 22. Wageningen, The Netherlands, Tropenbos International, pp 95–115.

Botero, P. (1999). Paisajes fisiográficos de la Orinoquia-Amazonia (ORAM). Colombia. IGAC, Bogotá.

Carretero-Pinzón, X. (2005). Densidad de primates en fragmentos de bosques de galería en los llanos colombianos. In Proceedings of the 1st Colombian Congress of Primatology. Asociación Colombiana de Primatología, Bogotá.

Chapman, C. A. (1995). Primate seed dispersal: Coevolution and conservation implications. Evolutionary Anthropology, 4, 74–82.

Chapman, C. A., & Onderdonk, D. A. (1998). Forests without primates: Primate/plant codependency. American Journal of Primatology, 45, 127–141.

Chapman, C. A., & Peres, C. (2001). Primate conservation in the new millennium: The role of scientists. Evolutionary Anthropology, 10, 16–33.

Connell, J. H. (1971). On the role of natural enemies in preventing competitive exclusion in some marine animals and in rain forest trees. In P. J. Den Boer, & G. R. Gradwell (Eds.) Dynamics of populations (pp. 298–312). Wageningen: PUDOC.

Dew, J. L. (2002). Synecology and seed dispersal in woolly monkeys (Lagothrix lagothricha poeppigii) and spider monkeys (Ateles belzebuth belzebuth) in Parque Nacional Yasuní, Ecuador. Dissertation Abstracts International B62:3041

Harris, L. D., & Scheck, J. (1991). From implications to applications: the dispersal corridor principle applied to conservation of biological diversity. In D. A. Saunders, & R. J. Hobbs (Eds.) Nature conservation 2: The role of corridors (pp. 189–220). Chipping Norton, Australia: Surrey Beatty and Sons.

Hernández, G., Sánchez, L. R., Carmona, T. F., Pineda, M. R., & Cuevas, R. (2000). Efecto de la ganadería extensiva sobre la regeneración arbórea de los bosques de la Sierra de Manantlán. Madera y Bosques, 6, 13–28.

Hobbs, R. J., & Yates, C. J. (2003). Turner review No. 7: Impacts of ecosystem fragmentation on plant populations: generalising the idiosyncratic. Australian Journal of Botany, 51, 471–488.

Holdridge, L. R. (1967). Life zone ecology. San José, Costa Rica: Tropical Science Center.

Holt, R. D., Robinson, G. R., & Gaines, M. S. (1995). Vegetation dynamics in an experimentally fragmented landscape. Ecology, 76, 1610–1624.

Hubbell, S. P. (2001). The unified neutral theory of biodiversity and biogeography. Princeton: Princeton University Press.

Hubbell, S. P., Foster, R. P., O'Brien, S. T., Harms, K. E., Condit, R., Wechsler, B., et al. (1999). Light-gap disturbances, recruitment limitation, and tree diversity in a neotropical forest. Science, 283, 554–557.

Janzen, D. H. (1970). Herbivores and the number of tree species in tropical forests. American Naturalist, 104, 501–528.

Laurance, W. F., Lovejoy, T. E., Vasconcelos, H. L., Bruna, E. M., Didham, R. K., Stouffer, P. C., et al. (2002). Ecosystem decay of Amazonian forest fragments: A 22-year investigation. Conservation Biology, 16, 605–618.

Marsh, L. K., & Loiselle, B. A. (2003). Recruitment of black howler fruit trees in fragmented forests of Northern Belize. International Journal of Primatology, 24, 65–86.

Murphy, D. D. (1989). Conservation and confusion: wrong species, wrong scale, wrong conclusions. Conservation Biology, 3, 82–84.

Peres, C. A., & Barlow, J. (2004). Human influences on tropical forest wildlife. In J. Burley, J. Evans, & J. Youngquist (Eds.) Encyclopaedia of forest sciences. Oxford: Academic Press, Elsevier Science.

Peres, C., & Van Roosmalen, M. G. M. (2002). Primate frugivory in two species-rich neotropical forests: Implications for the demography of large-seeded plants in overhunted areas. In D. Levey, W. R. Silva, & M. Galetti (Eds.) Seed dispersal and frugivory: Ecology, evolution and conservation (pp. 407–421). Oxon, UK: CAB International.

Robinson, J. G., & Redford, K. H. (1986). Body size, diet, and population density of neotropical forest mammals. American Naturalist, 128, 665–680.

Russo, S. E., Campbell, C. J., Dew, J. L., Stevenson, P. R., & Suarez, S. (2005). A multi-site comparison of dietary preferences and seed dispersal by Ateles spp. International Journal of Primatology, 26, 1017–1037.

Saunders, D. A., Hobbs, R. J., & Margules, C. R. (1991). Biological consequences of ecosystem fragmentation: A review. Conservation Biology, 5, 18–32.

Sokal, R. R., & Rohlf, F. J. (1995). Biometry: The principles and practice of statistics in biological research (3rd ed.). New York: W. H. Freeman.

Stevenson, P. R. (2000). Seed dispersal by woolly monkeys (Lagothrix lagotricha) at Tinigua National Park, Colombia: Dispersal distance, germination rates, and dispersal quantity. American Journal of Primatology, 50, 275–289.

Stevenson, P. R. (2002). Frugivory and seed dispersal by woolly monekys (Lagothrix lagothricha) at Tinigua Park, Colombia. Ph.D.Thesis. IPAS, SUNY at Stony Brook, New York.

Stevenson, P., Quiñónez, M. J., & Castellanos, M. C. (2000). Guía de frutos de los bosques del río Duda, La Macarena, Colombia. Primera Edición. IUCN Holanda-Asociación para la Defensa de La Macarena. Bogotá, DC, Colombia, p 467.

Stevenson, P. R., Suescun, M., & Quiñones, M. J. (2004). Characterization of forest types at the CIEM, Tinigua Park, Colombia. Field Studies of Fauna and Flora of Macarena, Colombia, 14, 1–20.

Stevenson, P. R., Pineda, M., & Samper, T. (2005). Influence of seed size on dispersal patterns of woolly monkeys (Lagothrix lagothricha) at Tinigua Park, Colombia. Oikos, 110, 435–440.

Tilman, D., & Lehman, C. (2001). Human-caused environmental change: Impacts on plant diversity and evolution. Proceedings of the National Academy of Sciences of the United States of America, 98, 5433–5440.

Tuomisto, H., Ruokolainen, K., Kalliola, R., Linna, A., Danjoy, W., & Rodriguez, Z. (1995). Dissecting Amazonian Biodiversity. Science, 269, 63–66.

Tuomisto, H., Ruokolainen, K., & Yli-Halla, M. (2003). Dispersal, environment, and floristic variation of western Amazonian forests. Science, 299, 241–244.

Verner, J. (1986). Predicting effects of habitat patchiness and fragmentation—the researcher's viewpoint. In M. L. Verner, J. Morrison, & C. J. Ralph (Eds.) Wildlife 2000: Modeling habitat relationships of terrestrial vertebrates pp. 327–329. Madison: University of Wisconsin Press.

Viña, A., & Cavelier, J. (1999). Deforestation rates (1938–1988) of tropical lowland forests on the andean foothills of Colombia. Biotropica, 31, 31–36.

Webb, N. R. (1989). Studies on the invertebrate fauna of fragmented heathland in Dorset, UK, and the implications for conservation. Biological Conservation, 47, 153–165.

Wright, J. S. (2002). Plant diversity in tropical forests: A review of mechanisms of species coexistence. Oecologia, 130, 1–14.

Wunderle, J. M. (1997). The role of animal seed dispersal in accelerating native forest regeneration on degraded tropical lands. Forest Ecology Management, 99, 223–235.
Acknowledgments
We thank Santiago Madriñán, Xyomara Carretero and the students in the Vertebrate Ecology Lab for their comments and Alberto Sanchez and the Rey Family for their logistic and economic support to study the fragmented landscapes. Mabel Suescún, Andres Link, Alfredo Navas, Adriana Sanchez, Eduardo Molina, Alejandro Franco, Alicia Medina, Carolina Garcia, and other assistants helped in the construction of forest plots in Tinigua. A grant for assistant professors from Facultad de Ciencias and Departamento de Ciencias Biológicas, Universidad de Los Andes partially supported the study.
About this article
Cite this article
Stevenson, P.R., Aldana, A.M. Potential Effects of Ateline Extinction and Forest Fragmentation on Plant Diversity and Composition in the Western Orinoco Basin, Colombia. Int J Primatol 29, 365–377 (2008). https://doi.org/10.1007/s10764-007-9177-x
Received:

Accepted:

Published:

Issue Date:

DOI: https://doi.org/10.1007/s10764-007-9177-x
Keywords