Abstract
This study deals with the measurement of the kinetics of tissue adhesives used for supporting the hemostasis and wound closure during surgical intervention. There are available several types of adhesives of different composition which is closely related with their application. When selecting an appropriate adhesive, the time of curing could play an important role because some applications may require very fast polymerization for prompt vessel or wound closure; conversely, some situations need slower solidification because of longer manipulation with the glue during surgery. The terahertz time-domain spectroscopy is used for studying the kinetics of the n-butyl-cyanoacrylate glue in this study. An oily substance is added to the glue samples to slow the reaction rate. The technique of attenuated total reflection is used in this application; the defined amount of glue sample or its mixture is applied on the silicon crystal and the terahertz response is measured in time. This time dependences are analyzed to find time constants for mathematical description of the glue kinetics. Further, the investigated samples were analyzed using light microscopy and Raman spectroscopy for description of the structures and compositions.
Access options
Buy single article
Instant access to the full article PDF.
US$ 39.95
Tax calculation will be finalised during checkout.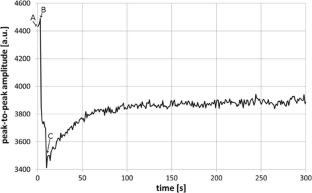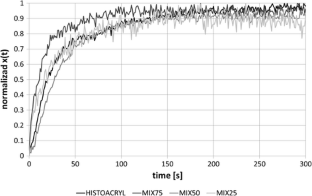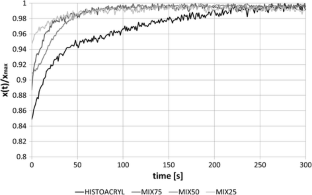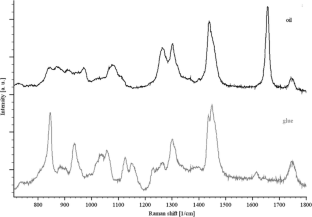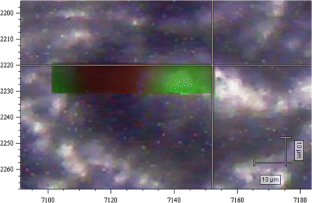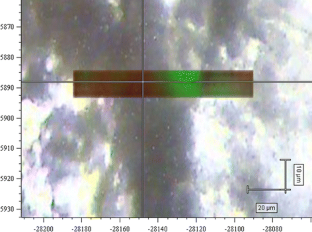 References
1.

M. Ryou and C. C. Thompson, Tech. Gastrointest. Endosc. 8, 33–7 (2006)

2.

H. E. Achneck, B. Sileshi, R. M. Jamiolkowski, D. M. Albala, M. L. Shapiro and J. H. Lawson, Ann. Surg. 251, 217–28 (2010)

3.

S. K. Bhatia, Biomaterials for Clinical Applications (Springer, New York, 2010)

4.

P. A. Leggat, U. Kedjarune and D. R. Smith, Ind. Health 42, 207–11 (2004)

5.

A. Elaissari, Colloidal Biomolecules, Biomaterials, and Biomedical Applications (CRC Press, New York, 2003)

6.

A. J. Domb, J. Kost and D. Wiseman, Handbook of Biodegradable Polymers (CRC Press, Singapore, 1997)

7.

D. C. Suh, H. B. Shi, S. S. Park, M. S. Lee and H. Y. Choi, Am. J. Neuroradiol. 21, 1277–9 (2000)

8.

M. J. Gounis, B. B. Lieber, A. K. Wakhloo, R. Siekmann and L. N. Hopkins, Am. J. Neuroradiol. 23, 938–44 (2002)

9.

X. Yin, B. W.-H. Ng and D. Abbott, Terahertz Imaging for Biomedical Applications (Springer, New York, 2012)

10.

L. P. Choo-Smith, H. G. Edwards, H. P. Endtz, J. M. Kros, F. Heule, H. Barr, J. S. Robinson Jr, H. A. Bruining and G. J. Puppels, Biopolymers 67, 1–9 (2002)

11.

Y. J. Lee, G. B. Jung, S. Choi, G. Lee, J. H. Kim, H. S. Son, H. Bae and H. K. Park, PLoS One 8, 1–9 (2013)

12.

D. A. Newnham and P. F. Taday, Appl. Spectrosc. 62, 394–8 (2008)

13.

Histoacryl®, Prescribing Information. Rubí, Spain: B. Braun Surgical, 2013.

14.

N. Kawai, M. Sato, H. Minamiguchi, A. Ikoma, H. Sanda, K. Nakata, F. Tanaka, M. Nakai and T. Sonomura, J. Vasc. Interv. Radiol. 23, 1516–21 (2012)

15.

F. N. Elmasalme, S. A. Matbouli and M. S. Zuberi, J. Pediatr. Surg. 30, 837–8 (1995)

16.

M. Mehdizadeh and J. Yang, Macromol. Biosci. 13, 271–88 (2013)

17.

C. B. Giray, A. Atasever, B. Durgun and K. Araz, Aust. Dent. J. 42, 255–8 (1997)

18.

B. Freitag, R. Sroka, S. Koelle, A. J. Becker, W. Khoder, T. Pongratz, C. G. Stief and M. Trottmann, Proc. SPIE 8926 (San Francisco: SPIE Digital Library) p 1–3 (2014)

19.

K. Kotzampassi and E. Eleftheriadis, Surgery 157, 79–86 (2015)

20.

K. A. Vakalopoulos, F. Daams, Z. Wu, L. Timmermans, J. J. Jeekel, G. J. Kleinrensink, A. van der Ham and J. F. Lange, J. Surg. Res. 180, 290–300 (2013)

21.

S. Alkan, B. Dadaş, D. Celik, B. U. Coskun, F. Yilmaz and T. Başak, Eur. Arch. Otorhinolaryngol. 264, 1425–30 (2007)

22.

S. Barbosa, T. Nieves, F. García, E. Cepeda, X. Moll, A. Marco, C. Weis, P. Turon and P. Vergara, Biomed. Res. Int. 2015, 1–9 (2015)

23.

M. Sovak, Radiocontrast Agents (Springer, Berlin Heidelberg, 1984)

24.

K. J. Kolbeck, J. Vasc. Interv. Radiol. 22, 419–20 (2011)

25.

Histoacryl®, Safety Data Sheet. Tuttlingen, Germany: AESCULAP AG & CO. KG, 2004.

26.

F. Shahidi, Bailey's Industrial Oil and Fat Products (John Wiley & Sons, New Jersey, 2005).

27.

M. Bockisch, Fats and Oils Handbook (AOCS Press, Illinois, 1998)

28.

C. Takasawa, K. Matsunaga, K. Seiji, T. Mastuhashi, S. Shida, M. Ota, Y. Nakamura, F. Fujishima, S. Takahashi, ECR 2011 / C-1509, p 1–17 (2011)

29.

T. Probst, S. Sommer, A. Soltani, E. Kraus, B. Baudrit, G. E. Town and M. Koch, J. Infrared Milli. Terahz. Waves 36, 569–577 (2015)

30.

P. Atkins, J. de Paula and R. Friedman, Quanta, Matter, and Change: A Molecular Approach to Physical Chemistry (Oxford University Press, Oxford, 2009)
Acknowledgments
This work was supported by the European Regional Development Fund under the project CEBIA-Tech Instrumentation No. CZ.1.05/2.1.00/19.0376 and by the internal excellence project "Technical Science for Secure Society".
Ethics declarations
Conflict of Interest
The authors declare that they have no conflict of interest.
About this article
Cite this article
Nedvedova, M., Kresalek, V., Vaskova, H. et al. Studying the Kinetics of n-Butyl-Cyanoacrylate Tissue Adhesive and Its Oily Mixtures. J Infrared Milli Terahz Waves 37, 1043–1054 (2016). https://doi.org/10.1007/s10762-016-0295-4
Received:

Accepted:

Published:

Issue Date:
Keywords
Glue kinetics

Oil

Raman spectroscopy

Terahertz time-domain spectroscopy

Tissue adhesive