Abstract
Sandys Row (London E1) is the only functioning Ashkenazi (Eastern European Jewish) Synagogue in Spitalfields and the oldest still functioning Ashkenazi synagogue in London. Located in an area, which from the mid-late nineteenth century until WW2 was the center of London's Jewish population, it is one of the last surviving witnesses to a once vibrant and dynamic heritage that has now virtually disappeared. This area has been the first port of call for refugees for centuries, starting with French Protestant Huguenots in the eighteenth century, then Jews fleeing economic hardship and pogroms in Eastern Europe in the nineteenth century followed by Bangladeshi Muslims in the twentieth century. Using a broadly archaeological analysis based very closely on the sort of practice widely used in church archaeology, the authors argue that much can be inferred about wider social and cultural patterns from a study of architectural space at Sandys Row and its associated material culture. This is the first such archaeological study undertaken of a synagogue in Britain and offers a new perspective on wider issues regarding the archaeological definition of religious practice and religious material culture.
Access options
Buy single article
Instant access to the full article PDF.
US$ 39.95
Tax calculation will be finalised during checkout.
Subscribe to journal
Immediate online access to all issues from 2019. Subscription will auto renew annually.
US$ 79
Tax calculation will be finalised during checkout.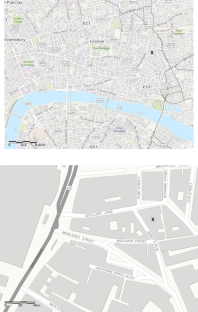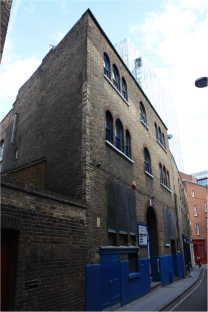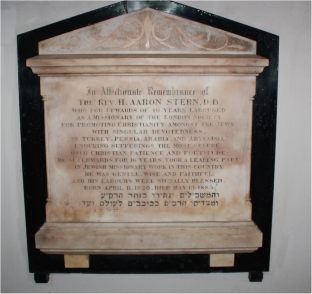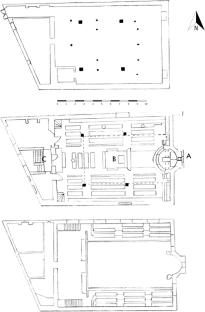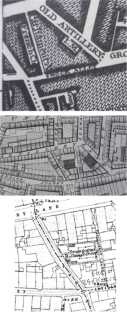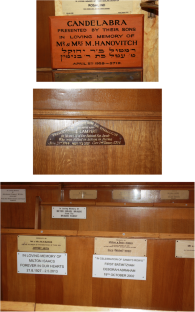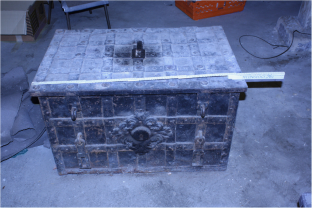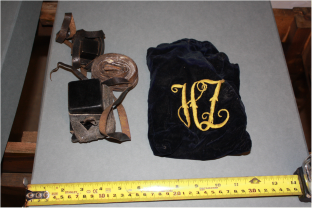 References
Ackroyd, P. (1995). Dan Leno and the Limehouse Golem. Vintage Press, London.

Alexander, C. (2011). Making Bengali brick Lane: claiming and contesting space in East London. British Journal of Sociology 62(2): 201–220.

Banton, M. (1955). The Coloured Quarter. Negro Immigrants in an English City. Jonathan Cape, London.

Brotmanblog (2014). Brotmanblog: a family journey. My ancestor was a Chut: more on English and Dutch Jews. Available online at: https://brotmanblog.com/2014/05/08/my-ancestor-was-a-chut-more-on-dutch-and-english-jews/, accessed Sept 2017.

Buggeln, G. (2003). Temples of Grace: The Material Transformation of Connecticut's Churches 1790–1840. University Press of New England, Hannover.

El-Solh, C. (2010). Somalis in London's east end: A community striving for recognition. Journal of Ethnic and Migration Studies 4: 539–552.

Frost, R., and Gross, R. (1993). The hoarding of possessions. Behaviour Research and Therapy 31(4): 367–381.

Gard'ner, J. (2004). Heritage protection and social inclusion: A case study from the Bangladeshi Community of East London. International Journal of Heritage Studies 10(1): 75–92.

Glasman, J. (1987). London synagogues in the late nineteenth century: Design in context. The London Journal 13(2): 143–155.

Green, J. (1991). A Social History of the Jewish East End in London, 1914–1939: A Study of Life, Labour and Liturgy. E. Mellen Press, Lampeter.

Greene, V. (1992). "Accessories of holiness": Defining Jewish sacred objects. Journal of the American Institute for Conservation 31(1): 31–39.

Hachilli, R. (1998). Ancient Jewish Art and Archaeology in the Diaspora. Brill, Leiden.

Hachlili, R. (2001). The Archaeology of Judaism. In Insoll, T. ed., Archaeology and World Religion. Routledge, London, pp. 96–122.

Hall, M. (2006). Identity, memory and Countermemory: The archaeology of an urban landscape. Journal of Material Culture 11(1-2): 189–209.

Hicks, D., and Horning, A. (2006). Historical Archaeology and Buildings. In Hicks, D., Beaudry, M. eds., The Cambridge Companion to Historical Archaeology. Cambridge University Press, Cambridge, pp. 273–292.

Hinton, D. (2003). Medieval Anglo-Jewry: The Archaeological Evidence. In Skinner, P. ed., The Jews in Medieval Britain: Historical, Literary and Archaeological Perspectives. Boydell, Woodbridge, pp. 97–111.

Isserlin, R. (1996). Building Jerusalem in The 'islands of the sea': The Archaeology of Medieval Anglo-Jewry. In Kadish, S. ed., Building Jerusalem: Jewish Architecture in Britain. Valentine-Mitchell, London, pp. 34–53.

Jacobus, A. (1998). Ashkenazi Dutch in Spitalfields in Whitechapel mid nineteenth century. Unpublished report available online at: https://web.archive.org/web/20061011060836/http://www.zen28027.zen.co.uk/dutch.htm, accessed March 2018.

Jefferies, N. (2001). Historically visible but archaeologically invisible? The Huguenots in seventeenth century Spitalfields. Medieval Ceramics 25: 54–64.

Kadish, S. (1991). Squandered heritage: Jewish buildings in Britain. Immigrants and Minorities: Historical Studies in Ethnicity, Migration And Diaspora 10(1/2): 147–165.

Kadish, S. (2002). Constructing identity: Anglo-Jewry and synagogue architecture. Architectural History 25: 386–408.

Kadish, S. (2004). The 'cathedral synagogues' of England. Jewish Historical Studies 39: 45–77.

Kadish, S. (2006). Jewish Heritage in England: An Architectural Guide. English Heritage Publications, London.

Kershen, A. (2004). The construction of home in a Spitalfields landscape. Landscape Research 29(3): 261–275.

Kershen, A. (2005). Strangers, Aliens and Asians: Huguenots, Jews and Bangladeshis in Spitalfields 1660–2000. Routledge, Abingdon.

Kershen, A., and Vaughan, L. (2013). "There was a priest, a rabbi and an imam…": An analysis of urban space and religious practice in London's east end, 1685–2010. Material Religion 9(1): 10–35.

Kushner, T. (1991). The end of the 'Anglo-Jewish progress show': representations of the Jewish east end, 1887-1987. Migration and Diaspora 10(1–2): 78–105.

Lichtenstein, R. (2007). On Brick Lane. Hamish Hamilton, London.

Lichtenstein, R., and Sinclair, I. (2000). Rodinsky's Room. Granta, London.

Llewellyn, N. (1996). Honour in life, death and in the memory: funeral monuments in early modern England. Transactions of the Royal Historical Society 6: 179–200.

Llewellyn, N. (2000). Funeral Monuments in Post-Reformation England. Cambridge University Press, Cambridge.

Marks, K. (2012). The Archaeology of Anglo-Jewry 1656–1880. Archaeopress, Oxford.

Marriot, J. (2011). Beyond the Tower: A History of East London. Yale University Press, New Haven.

Mavrommatis, G. (2010). A racial archaeology of space: a journey through the political imaginings of Brixton and Brick Lane, London. Journal of Ethnic and Migration Studies 36(4): 561–579.

Mytum, H. (2006). Popular attitudes to memory, the body, and social identity: The rise of external commemoration in Britain, Ireland and New England. Post-Medieval Archaeology 40(1): 96–110.

Nanzeen, A., Garnett, J., Gidley, B., Harris, A., and Keith, M. (2016). Shifting markers of identity in East London's diasporic religious spaces. Ethnic and Racial Studies 39(2): 223–243.

Newman, D. (1985). Integration and ethnic spatial concentration: The changing distribution of the Anglo-Jewish community. Transactions of the Institute of British Geographers 10(3): 260–376.

O'Neill, G. (1999). My East End: A History of Cockney London. Viking, London.

Palmer, A. (2000). The East End: Four Centuries of London Life. Faber, London.

Parker, G. (2009). Huguenot identity in post-medieval London. Assemblage 10: 7–15.

Parker, G. (2011). Expressions of Conformity: identifying Huguenot religious beliefs in the landscape. In King, C., Sayers, D. eds., The Archaeology of Post-Medieval Religion. Boydell, Woodbridge, pp. 107–122.

Pinder, D. (2001). Ghostly footsteps: voices, memories and walks in the city. Ecumene 8(1): 1–19.

Roemer, N. (2009). London and the east end as spectacles of urban tourism. Jewish Quarterly Review 99(3): 416–434.

Roth, C. (1950). The Great Synagogue 1690–1940. E. Goldston, London.

Rubens, K. (2001). Bevis marks synagogue and the City churches. Jewish Historical Studies 37: 117–131.

Samuel, R. ed. (2012). Theatres of Memory: Past and Present in Contemporary Culture. Verso Publishers, London.

Sandysrow.org.uk (2017) History. Available online at: http://sandysrow.org.uk/#history-section, accessed Sept 2017

Schachar, I. (1975). The Jewish Year; Iconography of Religions XXIII, 3. Leiden, Brill.

Schlunke, K. (2013). Memory and materiality. Memory Studies 6(3): 253–261.

Seed, J. (2006). Limehouse blues: looking for Chinatown in the London docks, 1900-1940. History Workshop Journal 62(1): 58–85.

Shanks, M. (2004). Three rooms: archaeology and performance. Journal of Social Archaeology 4(2): 147–180.

Sinclair, I. (2017). The Last London: True Fictions from an Unreal City. One World, London.

Smith, R. (1981). The London Jews' Society and patterns of Jewish conversion in England, 1801-1859. Jewish Social Studies 43(3/4): 275–290.

Spicer, A. (2002). 'Qui est de Dieu dit la parole de Dieu': the Huguenots and their temples. In Mentzer, R., Spicer, A. eds., Society and culture in the Huguenot World. Cambridge University Press, Cambridge, pp. 1559–1685.

Stell, C. (2002). An Inventory of NonConformist Chapels and Meeting Houses in Eastern England. English Heritage Publications, London.

Van Dyke, R., and Alcock, S. eds. (2008). Archaeologies of Memory. John Wiley & Sons, Oxford.

Vaughan, L. (1994). The Jews in London 1695 and 1895. Master's thesis, Bartlett Graduate School/University College London.

Vaughan, L., Sailer K. and Dino, B. (2016). The built fabric of the east end—Exploring the socio-spatial configuration if nineteenth century religious sites and spaces. Unpublished paper presented at the Urban History Group 2016: re-evaluating the place of the city in history, Robinson College, University of Cambridge, 31 march 2016-1st April 2016.

Waterman, S., and Kosmin, B. (1986). The distribution of Jews in the United Kingdom. Geography 71(1): 60–64.

Whipple, A. (2009). Revisiting the "rivers of blood" controversy: letters to Enoch Powell. Journal of British Studies 48(3): 717–735.

Williams, H. (2003). Remembering and forgetting the medieval dead. In Williams, H. ed., Archaeologies of Remembrance: Death and Memory in Past Societies. Springer, New York, pp. 227–254.

Wylie, J. (2009). Landscape, absence and the geographies of love. Transactions of the Institute of British Geographers 34(3): 275–289.
Acknowledgments
The authors wish to record their gratitude to the Sandys Row community, in particular Mr. Harvey Rifkind, the current president of Sandys Row. Jonathan Wells has provided a huge amount of assistance with the project, in archives and in the Synagogue itself. A small team of University of Winchester students assisted in the recording process; supervised by Dominic Roberts they included: Tom Brown, Louise Clare, Hermione Noyce and Zoe Umpleby. The comments of two anonymous referees were gratefully received and have improved the original paper immeasurably. Any errors remain the fault of the authors.
About this article
Cite this article
Finneran, N., Lichtenstein, R. & Welch, C. Place, Space and Memory in the Old Jewish East End of London: an Archaeological Biography of Sandys Row Synagogue, Spitalfields and its Wider Context. Int J Histor Archaeol 23, 380–403 (2019). https://doi.org/10.1007/s10761-018-0474-1
Keywords
Buildings archaeology

Archaeology of Judaism

Post-medieval London

Place and memory