Abstract
Preliminary historical archaeological research on Lizard Island in far north Queensland is enabling the Queensland Government to develop more effective management strategies for on-site interpretation of the historical precinct of Watsons Bay. Although popularly associated with the north Queensland colonial heroine Mary Watson, the Bay can now be understood as a large multilayered cultural landscape with meaning to a wide variety of groups. The common aspects of the three known beche-de-mer operations that occupied the Bay between 1860 and 1881 and the nature of the emerging archaeological record afford many opportunities for scaled archaeological research. It further highlights aspects of historical archaeological theory and the relationship between the discipline and the historical record.
We're sorry, something doesn't seem to be working properly.
Please try refreshing the page. If that doesn't work, please contact support so we can address the problem.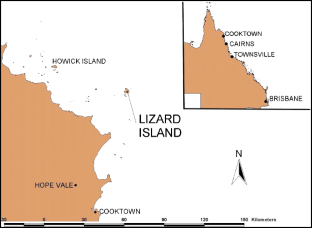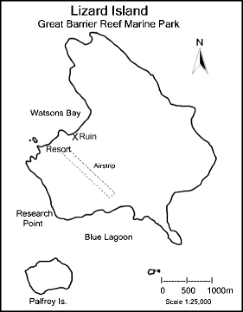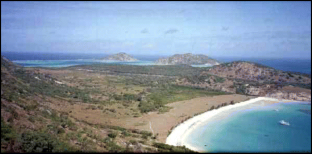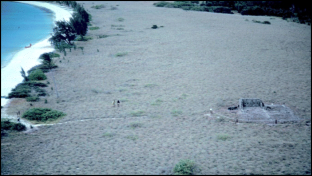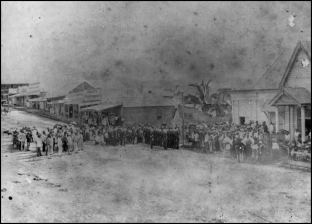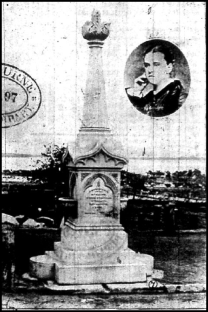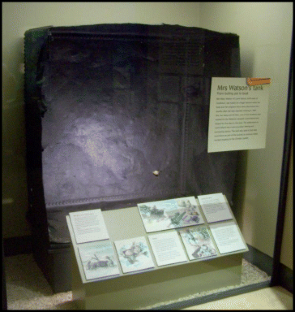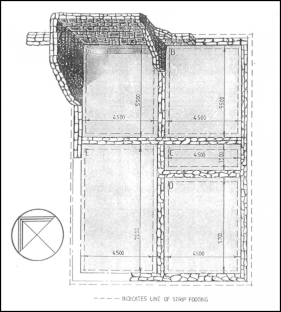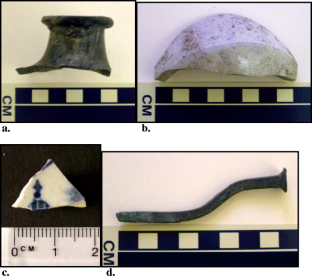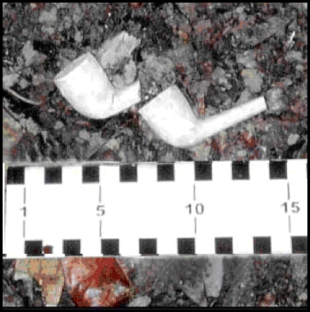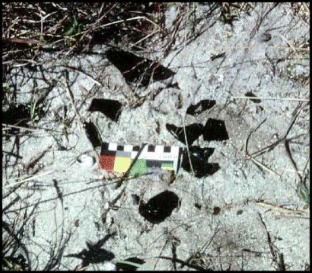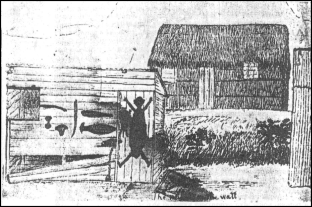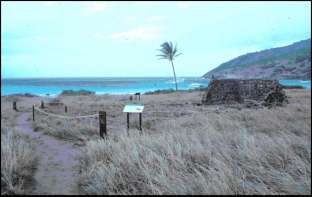 References
Armstrong, J. (1998). Mary Watson's Diary: A Copy and Transcript of the 1881 Diary Kept by Mrs. Mary Watson While Living on Lizard Island and in Cooktown, Library Board of Queensland, Brisbane.

Austin, B. (1987). Personal communication from the Minister for the Arts to Mr D. R. Hill, Secretary of the James Cook Museum Committee, February 17.

Brisbane Courier (1861). December 23.

Brisbane Courier (1862). January 6.

Brisbane Courier (1879). July 19.

Brisbane Courier (1881). November 9.

Brunton, P. (1998). The Endeavour Journal of Joseph Banks: The Australian Journey, Angus and Robertson, Sydney.

Burke, H., and Smith, C. (2004). The Archaeologists Field Handbook, Allen and Unwin, Crows Nest.

Davidson, G. (2000). The Use and Abuse of Australian History, Allen and Unwin, St. Leonards.

Deetz, J. (1991). Archaeological evidence of sixteenth and seventeenth century encounters. In Falk, L. (ed.), Historical Archaeology in a Global Perspective, Smithsonian Institution Press, Washington, pp. 1–9.

Evans, R., Saunders, K., and Cronin, K. (1975). Exclusion, Exploitation and Extermination, Australian and New Zealand Book Company, Sydney.

Falkiner, S., and Oldfield, A. (2000). Lizard Island: The Journey of Mary Watson, Allen and Unwin, Sydney.

Ganter, R. (1994). The Pearl Shellers of Torres Strait: Resource Use, Development and Decline, 1860s–1960s, Melbourne University Press, Melbourne.

Gojak, D., and Stuart, I. (1999). The potential for archaeological studies of clay tobacco pipes from Australian sites. Australasian Historical Archaeology 17: 38–49.

Haysom, N. (2001). Trawlers, Trollers and Trepangers: The Story of the Queensland Commercial Fishing Industry pre-1988, Department of Primary Industries, Brisbane.

Heyworth, P. (1987). A Survey of a Stone Ruin in Watsons Bay, Queensland Parks and Wildlife Service, Brisbane.

Hogan, J. (1980). Heroine of Lizard Island tragedy. National Trust of Queensland Journal 4(1): 2.

Hooper, D. (1968). In memory of Mary. The Islands Review 1(3): 39–41.

Johnson, M. (1999). Archaeological Theory: An Introduction, Blackwell, Oxford.

Liddell, R. (2004). Cape York: The Savage Frontier, Rodney Liddell, Redbank.

Lightfoot, K., and Martinez, A. (1995). Frontiers and boundaries in archaeological perspective. Annual Review of Anthropology 24: 471–492.

Lightfoot, K., Wake, T., and Schiff, A. (1991). The Archaeology and Ethnohistory of Fort Ross, California. Volume 1. Introduction, University of California Archaeological Research Facility, Berkeley.

Lightfoot, K., Wake, T., and Schiff, A. (1997). The Archaeology and Ethnohistory of Fort Ross, California. Volume 2. The Native Alaskan Neighborhood: A Multiethnic Community at Colony Ross, University of California Archaeological Research Facility, Berkeley.

Lord, F. (1948). Tragedy of Lizard Island. Walkabout 1: 41–42.

Lubbock, A. (1968). Owen Stanley R.N. 1811–1850 Captain of the 'Rattlesnake', Heinemann, Melbourne.

Mabberley, D. J. (2002). The coming of the Kauris. Curtis's Botanical Magazine 19(4): 252–262.

MacAlpine, I. (2004). Mary Watson, Imdesign, Sydney.

MacGillivray, J. (1862a). Wanderings in tropical Australia # 1. Sydney Morning Herald, January 6.

MacGillivray, J. (1862b). Wanderings in tropical Australia # 3. Sydney Morning Herald, January 22.

MacGillivray, J. (1862c). Wanderings in tropical Australia # 11. Sydney Morning Herald April 1.

MacInnes, A. (1978). Lizard Island: Some of its History, Published by the author.

Marcus, G. E., and Fischer, M. J. (1986). Anthropology as Cultural Critique: An Experimental Moment in the Human Sciences, University of Chicago Press, Chicago.

Mayne, A., and Lawrence, S. (1999). Ethnographies of place: a new urban history research agenda. Urban History 26(3): 325–348.

McCarthy, M. (1998). The study of iron steamship wrecks: is it archaeology? Bulletin of the Australasian Institute for Maritime Archaeology 22: 99–108.

Mead & Beckett Publishers (n.d.) Reader's Digest book of the Great Barrier Reef, Readers Digest, Sydney.

Mills, R. A. (1992). Aboriginal Occupation of Lizard Island. Master's thesis, University of Sydney, Sydney.

Mullins, S. (1994). Torres Strait: A History of Colonial Occupation and Culture Contact, 1864–1897, Central Queensland University Press, Rockhampton.

Munburra (1931). Mrs. Watson: a Cooktown heroine. Cummins and Campbell's Monthly Magazine 17–22.

Murchison, R. I. (1871). Proceedings of the Royal Geographic Society of London 15(4): 252–316.

Pohlner, H. J. (1986). Appendix II: The Other Side of Lizard Island. Gangurru, Hope Vale Mission Board, Milton.

Praetzellis, A., Praetzellis, M., Wee, S., and Medin, A. (2007). Townsites: Historic Context and Archaeological Research Design (June 2007 Draft). Prepared for the Cultural and Community Studies Office, Division of Environmental Analysis, California Department of Transportation, Sacramento, Anthropological Studies Center, Sonoma State University, Rohnert Park.

Queensland Heritage Council (1992). Stone Ruin at Lizard Island. Queensland Heritage Register Entry 600430, Brisbane.

Queenslander (1882). 28 January.

Queenslander (1897). 26 June.

Roberts, W. O. (1989). The Cooktown episode, cont. Cairns Historical Society Bulletin 348

Robertson, J. (1981). Lizard Island: A Reconstruction of the Life of Mrs. Watson, Hutchison, Richmond.

Rogers (1872). The cruise of the Steamer Kate. Brisbane Courier October 26.

Russell, P. A. (1999). Watson's Cottage, Lizard Island National Park: Stabilisation of Ruins, Queensland Parks and Wildlife Service, Brisbane.

Shineberg, D. (1967). They Came for Sandalwood: A Study of the Sandalwood Trade in the South-West Pacific, 1830–1865, Melbourne University Press, Melbourne.

Shineberg, D. (1976). Towns, Robert (1794–1873). In Nolan, M. (ed.), Australian Dictionary of Biography, vol. 6, Melbourne University Press, Melbourne, pp. 294–296.

Silliman, S. (2004). Laborers in Colonial California: Native Americans and the Archaeology of Rancho Petaluma, University of Arizona Press, Tucson.

Sydney Moring Herald (1870). 19 November.

van Gennep, A. (1960). The Rites of Passage, University of Chicago Press, Chicago.

Waghorn, A., Brown, R., and Taylor, J. (1999). Draft Watson's Cottage Conservation Plan, Environmental Protection Agency, Cairns.

Winslow, D. (1990). Workers in colonial New Caledonia labour. In Moore, C., Leckkie, J., and Munro, D. (eds.), Labour in the South Pacific, James Cook University, Townsville, pp. 108–121.
Acknowledgments
This paper is the product of many years of research by a number of people. The authors would like to thank the management and staff of both EHP and NPRSR (formerly the Department of Environment and Resource Management or DERM) who supported and/or contributed to work in relation Watsons Bay; especially, Dr Nicky Horsfall, Geoff Meadows, Clive Cook and NPRSR marine park rangers (Cairns District). Amanda Page edited the schematic of the ruin and Cameron Harvey created the location map. Peter Russell (heritage stone mason) and his wife Jenny undertook the conservation works in 1999 and provided many useful ideas and observations. The support and participation of elders and representatives of the Dingaal Aboriginal Corporation is gratefully acknowledged, especially that of Alan Charlie who assisted with the preliminary archaeological investigations. Other Dingaal-warra who contributed in various ways were the late Henry Baru, Gordon Charlie, John Charlie and Phillip Baru. Research was undertaken at the John Oxley and Queensland State Libraries, who also provided permission to reproduce copies of historical images. Additional research was conducted at the Queensland State Archives and Cairns Historical Society.
About this article
Cite this article
Waterson, P., Waghorn, A., Swartz, J. et al. What's in a Name? Beyond The Mary Watson Stories to a Historical Archaeology of Lizard Island. Int J Histor Archaeol 17, 590–612 (2013). https://doi.org/10.1007/s10761-013-0235-0
Keywords
Mary Watson

beche-de-mer

Lizard Island

Watsons Bay

Queensland

Australia