Abstract
With the development of science and technology, great changes have taken place in the way of education. To study the influence of network classroom environment on the learning ability of university students, one hundred and fifty students from the same major were taken as the experimental subjects, and they learned in the traditional classroom environment and the rain classroom based network classroom environment respectively. Then the academic performance and questionnaire survey of the two classes was analyzed. The results showed that the average score of the final exam was 77.2 points and 83.2 points respectively in the traditional classroom environment and online classroom environment. In the network classroom environment, the students had higher performance, the number of students who gained high score was larger, and their ability of information processing, autonomous learning and collaborative learning improved. The experimental results show that the network classroom environment has a positive effect on learning ability, which makes some contributions to the promotion of network classroom in colleges and universities, is beneficial to promote the diversification of learning means of students, and provides some new ideas for improving the learning ability of university students.
Access options
Buy single article
Instant access to the full article PDF.
US$ 39.95
Tax calculation will be finalised during checkout.
Subscribe to journal
Immediate online access to all issues from 2019. Subscription will auto renew annually.
US$ 79
Tax calculation will be finalised during checkout.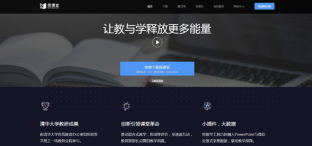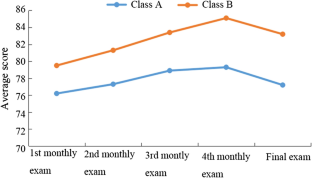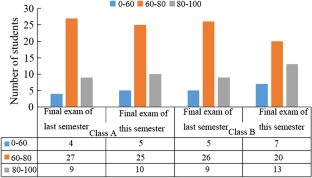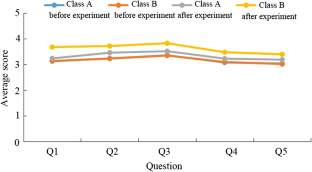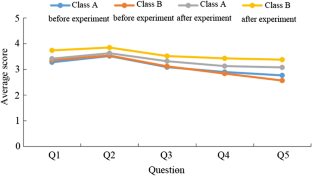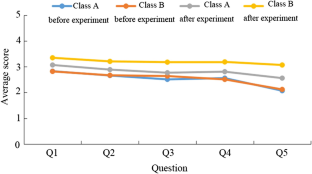 References
Cheung, C. M. K., & Lee, M. K. O. (2011). Exploring the gender differences in student acceptence of an internet-based learning medium. Technology acceptance in education (pp. 183–199). Leiden: Brill Sense.

Chu, R. J., & Chu, A. Z. (2010). Multi-level analysis of peer support, Internet self-efficacy and e-learning outcomes—The contextual effects of collectivism and group potency. Computers and Education, 55(1), 145–154.

Cook, D. A., Levinson, A. J., & Garside, S. (2010). Time and learning efficiency in Internet-based learning: a systematic review and meta-analysis. Advances in Health Sciences Education, 15(5), 755–770.

Costa-Santos, C., Coutinho, A., Cruzcorreia, R., Ferreira, A., & Costa-Pereira, A. (2006). E-learning at porto faculty of medicine. A case study for the subject 'introduction to medicine'. Nursing Standard, 20(46), 36.

Delsignore, L. A., Wolbrink, T. A., Zurakowski, D., & Burns, J. P. (2016). Test-enhanced e-learning strategies in postgraduate medical education: A randomized cohort study. Journal of Medical Internet Research, 18(11), e299.

Fang, L. (2015). A tentative study on MOOC-based strategies of college stuents' self-learning ability. In 2015 10th International Conference on P2P, Parallel, Grid, Cloud and Internet Computing (3PGCIC).

Hood, N., Littlejohn, A., & Milligan, C. (2015). Context counts: How learners' contexts influence learning in a MOOC. Computers and Education, 91(DEC.), 83–91.

Ifenthaler, D., Adcock, A. B., Erlandson, B. E., Gosper, M., Greiff, S., & Pirnay-Dummer, P. (2014). Challenges for education in a connected world: digital learning, data rich environments, and computer-based assessment-introduction to the inaugural special issue oftechnology, knowledge and learning. Technology Knowledge and Learning, 219(1–2), 121–126.

Jovanovic, J., & Devedzic, V. (2015). Open badges: novel means to motivate, scaffold and recognize learning. Technology Knowledge and Learning, 20(1), 115–122.

Khan, A., Egbue, O., Palkie, B., & Madden, J. (2017). Active learning: Engaging students to maximize learning in an online course. Electronic Journal of e-Learning, 15(2), 107–115.

Lee, E., & Ferguson, A. (2015). The development of the virtual educational space: how transactional online teaching can prepare today's law graduates for today's virtual age. Monographs of the Society for Research in Child Development, 67(1), 59–71.

Lee, W. Y., & Tsai, C. C. (2011). Students' perceptions of collaboration, self-regulated learning, and information seeking in the context of Internet-based learning and traditional learning. Computers in Human Behavior, 27(2), 905–914.

Li, L. Y., & Lee, L. Y. (2016). Computer literacy and online learning attitude toward GSOE students in distance education programs. Higher Education Studies, 6(3), 147.

Maggio, L. A., Daley, B. J., Pratt, D. D., & Torre, D. M. (2018). Honoring thy self in the transition to online teaching. Academic Medicine, 93(8), 1.

Mah, D. K. (2016). Learning analytics and digital badges: potential impact on student retention in higher education. Technology, Knowledge and Learning, 21(3), 285–305.

Mattis, K. V. (2015). Flipped classroom versus traditional textbook instruction: assessing accuracy and mental effort at different levels of mathematical complexity. Technology Knowledge and Learning, 20(2), 231–248.

Morente, L., Morales-Asencio, J. M., & Veredas, F. J. (2014). Effectiveness of an e-learning tool for education on pressure ulcer evaluation. Journal of Clinical Nursing, 23(13–14), 2043–2052.

O'Kelly, B., Mchugh, S., Mchugh, T., Fady, N., Boyle, E., & Hill, A. D. (2015). Using social media to increase accessibility to online teaching resources. Irish Medical Journal, 108(8), 249.

Rajab, K. D. (2018). The effectiveness and potential of e-learning in war zones: An empirical comparison of face-to-face and online education in Saudi Arabia. IEEE Access, 6, 6783–6794.

Shin, J. Y., Issenberg, S. B., & Roh, Y. S. (2017). The effects of neurologic assessment e-learning in nurses. Nurse Education Today, 57, 60–64.

Stone, C., O'Shea, S., May, J., Delahunty, J., & Partington, Z. (2016). Opportunity through online learning: Experiences of first-in-family students in online open-entry higher education. Australian Journal of Adult Learning, 56(2), 146–169.

Surjono, H. D. (2015). The effects of multimedia and learning style on student achievement in online electronics course. Turkish Online Journal of Educational Technology, 14(1), 116–122.

Wu, W. C. V., Hsieh, J. S. C., & Yang, J. C. (2017). Creating an online learning community in a flipped classroom to enhance EFL learners' oral proficiency. Educational Technology & Society, 20(2), 142–157.

Yadav, R., Tiruwa, A., & Suri, P. K. (2017). Internet based learning (IBL) in higher education: A literature review. Journal of International Education in Business, 10(2), 00–00.

Zervas, P., Sergis, S., Sampson, D. G., & Fyskilis, S. (2015). Towards competence-based learning design driven remote and virtual labs recommendations for science teachers. Technology, Knowledge and Learning, 20(2), 185–199.
Additional information
Publisher's Note
Springer Nature remains neutral with regard to jurisdictional claims in published maps and institutional affiliations.
About this article
Cite this article
Gao, H. Analysis of Network Classroom Environment on the Learning Ability of College Students. Tech Know Learn 26, 1–12 (2021). https://doi.org/10.1007/s10758-020-09457-3
Keywords
Network classroom

English teaching

Learning ability

Test scores

Questionnaire survey