Abstract
The aim of this research was to assess the potential for augmentation of freshwater pearl mussel populations Margaritifera margaritifera through short-term captive breeding to early juvenile stage and thus avoiding the growing-on stage of juveniles in captivity, which can have a high mortality rate. Fish encysted with Margaritifera glochidia were transferred to a tank lined with a thin layer of river gravels. Juvenile mussels were left to drop-down into these gravels and were then transferred, with the gravels, into suitable habitat in their native river. Redox potential measurements and near bed flow velocities were measured in the tops and tails of riffles to determine the best potential areas to transfer the juveniles. Following a year in the wild, juvenile mussels were found to be living in the areas in which they had been placed. This technique is recommended for rivers with populations of Margaritifera that have lost habitat quality, but where preferential flows maintain some areas that are still capable of juvenile survival.
This is a preview of subscription content, log in to check access.
Access options
Buy single article
Instant access to the full article PDF.
US$ 39.95
Price includes VAT for USA
Subscribe to journal
Immediate online access to all issues from 2019. Subscription will auto renew annually.
US$ 199
This is the net price. Taxes to be calculated in checkout.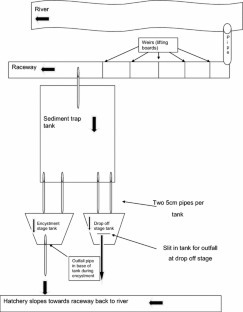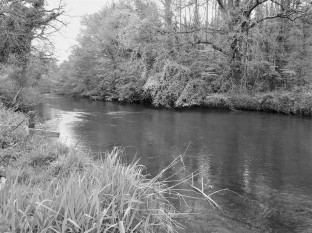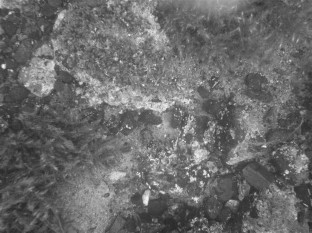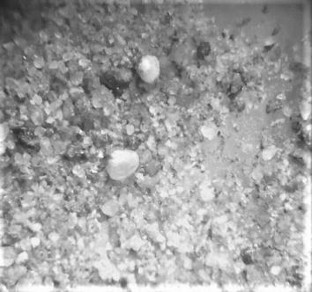 References
Altmüller, R. & R. Dettmer, 2006. Erfolgreiche Artenschutzmaßnahmen für die Flussperlmuschel Margaritifera margaritifera L. durch Reduzierung von unnatürlichen Feinsedimentfrachten—Erfahrungen im Rahmen des Lutterprojekts. Informationsdienst Naturschutz Niedersachsen 26(4/06): 192–204.

Bogan, A. E., 1993. Freshwater bivalve extinctions (Mollusca: Unionoida): a search for causes. Integrative and comparative Biology 33: 599–609.

Buddensiek, V., 2001. Okologie der jungen Flussperlmusschel. In Böttig, E. (ed.), The Freshwater Pearl Mussel in Europe: Population Status and Conservation Strategies. Wasserwirtschaftsamt, Hof.

Buddensiek, V., H. Engel, S. Fleischauer-Rossing & K. Wachtler, 1993. Studies on the chemistry of interstitial water taken from defined horizons in the fine sediments of bivalve habitats in several northern German lowland waters. II: microhabitats of Margaritifera margaritifera L., Unio crassus (Philipson) and Unio tumidus Philipsson. Archiv für Hydrobiologie 127: 151–166.

Chesney, H. C. G., P. G. Oliver & G. M. Davis, 1993. Margaritifera durrovensis Phillips, 1928: taxonomic status, ecology and conservation. Journal of Conchology 34: 267–299.

Eybe, T., F. Thielen, T. Bohn & B. Sures, 2013. The first millimetre—rearing juvenile freshwater pearl mussels (Margaritifera margaritifera L.) in plastic boxes. Aquatic Conservation 23: 964–975.

Geist, J. & R. Kuehn, 2005. Genetic diversity and differentiation of central European freshwater pearl mussel (Margaritifera margaritifera L.) populations: implications for conservation and management. Molecular Ecology 14: 425–439.

Geist, J. & K. Auerswald, 2007. Physicochemical stream bed characteristics and recruitment of the freshwater pearl mussel (Margaritifera margaritifera). Freshwater Biology 52: 2299–2316.

Jones, J. W., E. M. Hallerman & R. J. Neves, 2006. Genetic management guidelines for captive propagation of freshwater mussels (Unionoidea). Journal of Shellfish Research 25: 527–535.

Lavictoire, L., E. Moorkens, A. Ramsey, W. Sinclair & R. Sweeting, 2016. Effects of substrate size and cleaning regime on growth and survival of captive-bred juvenile freshwater pearl mussels, Margaritifera margaritifera (Linnaeus, 1758). Hydrobiologia 766: 89–102.

Lopes-Lima, M., R. Sousa, J. Geist, D. C. Aldridge, R. Araujo, J. Bergengren, Y. Bespalaya, E. Bódis, L. Burlakova, D. Van Damme, K. Douda, E. Froufe, D. Georgiev, C. Gumpinger, A. Karatayev, Ü. Kebapçi, I. Killeen, J. Lajtner, B. M. Larsen, R. Lauceri, A. Legakis, S. Lois, S. Lundberg, E. Moorkens, G. Motte, K.-O. Nagel, P. Ondina, A. Outeiro, M. Paunovic, V. Prié, T. von Proschwitz, N. Riccardi, M. Rudzīte, M. Rudzītis, C. Scheder, M. Seddon, H. Şereflişan, V. Simić, S. Sokolova, K. Stoeckl, J. Taskinen, A. Teixeira, F. Thielen, T. Trichkova, S. Varandas, H. Vicentini, K. Zajac, T. Zajac & S. Zogaris, 2016. Conservation status of freshwater mussels in Europe: state of the art and future challenges. Biological Reviews. doi:10.1111/brv.12244.

Moorkens, E. A., 2010. Addressing the conservation and rehabilitation of Margaritifera margaritifera populations in the republic of Ireland within the framework of the habitats and species directive. Journal of Conchology 40: 339–350.

Moorkens, E., 2011. Margaritifera margaritifera. In: IUCN 2013. IUCN Red List of Threatened Species. Version 2013.2 [available on internet at www.iucnredlist.org]. Downloaded on 20 July 2016.

Moorkens, E. A. & Costello, M. J., 1994. Imminent extinction of the Nore freshwater pearl mussel Margaritifera durrovensis Phillips: a species unique to Ireland. Aquatic conservation 4: 363–365.

Moorkens, E. A. & I. J. Killeen, 2014. Assessing near-bed velocity in a recruiting population of the endangered freshwater pearl mussel (Margaritifera margaritifera) in Ireland. Aquatic Conservation 24: 853–862.

Neves, R. J., 1993. A state-of-the-unionids address. In Cummings, K. S., Buchanan, A. C. & Koch, L. M. (Eds.) Conservation and management of freshwater mussels. Illinois Natural History Survey, Champaign, Illinois, p 1–10.

Neves, R., 2004. Propagation of endangered freshwater mussels in North America. Molluscan Biodiversity and Conservation. Journal of Conchology 3: 69–80.

Österling, M. E., B. L. Arvidsson & L. A. Greenberg, 2010. Habitat degradation and the decline of the threatened mussel Margaritifera margaritifera: influence of turbidity and sedimentation on the mussel and its host. Journal of Applied Ecology 47: 759–768.

Phillips, R. A., 1928. On Margaritifera durrovensis, a new species of pearl mussel from Ireland. Proceedings of the Malacological Society of London 18: 69–74.

Preston, S. J., A. Keys & D. Roberts, 2007. Culturing freshwater pearl mussel Margaritifera margaritifera: a breakthrough in the conservation of an endangered species. Aquatic Conservation 17: 539–549. doi:10.1002/aqc.799.

Quinlan, E., I. A. Malcolm & C. Gibbins, 2014. Spatio-temporal variability of dissolved oxygen within the shallow subsurface zone of a freshwater pearl mussel bed. Fundamental and Applied Limnology 185: 281–294.

Scheder, C., C. Gumpinger & D. Csar, 2011. Application of a five-stage field key for the larval development of the freshwater pearl mussel (Margaritifera margaritifera Linné, 1758) under different temperature conditions—a tool for the approximation of the optimum time for host fish infection in captive breeding. Ferrantia 64: 13–22.
Acknowledgements
This project was funded by the Department of Arts, Culture, Heritage and the Gaeltacht, Ireland. Jim Ryan, Áine O'Connor, Liz Sides and Richard O'Callaghan from National Parks and Wildlife Service all gave valuable assistance on site and in discussions. The receptor site work was undertaken with Ian Killeen whose experience was invaluable. Donal Golden's incomparable experience with fish rearing is gratefully acknowledged. He designed and implemented all construction and ongoing maintenance and upgraded the tank design for the juvenile receptor tanks. Mick Mullally assisted with construction on site. Many thanks are given to Luke Leonard and the Leonard family at the hatchery. This work was carried out under all the required licences from the Department of Arts, Culture, Heritage and the Gaeltacht, Department of Agriculture, Fisheries & Food and South Tipperary County Council.
Additional information
Guest editors: Manuel P. M. Lopes-Lima, Ronaldo G. Sousa, Lyuba E. Burlakova, Alexander Y. Karatayev & Knut Mehler / Ecology and Conservation of Freshwater Bivalves
About this article
Cite this article
Moorkens, E.A. Short-term breeding: releasing post-parasitic juvenile Margaritifera into ideal small-scale receptor sites: a new technique for the augmentation of declining populations. Hydrobiologia 810, 145–155 (2018). https://doi.org/10.1007/s10750-017-3138-y
Received:

Revised:

Accepted:

Published:

Issue Date:
Keywords
Captive breeding

Conservation

Habitat

Flow

Endangered species