Abstract
Life-history adaptations to environmental change can be studied retrospectively in organisms that produce dormant propagules using methods of resurrection ecology. Here, we investigated such responses in a planktonic freshwater rotifer, Brachionus calyciflorus. We resurrected 14 clonal lineages from resting eggs extracted from three distinct sediment layers—representing periods of high, medium and low copper pollution—of a previously contaminated lake (Lake Orta, Italy). We exposed the resurrected clones to four copper concentrations over 14 days and recorded population densities at 48 h intervals. If the original populations in Lake Orta had adapted to the changing pollution levels, we expected to find demographic evidence of this adaptation in the resurrected lineages. However, we found high clonal variation in population-growth dynamics, which was more pronounced within than between pollution periods. Moreover, intrinsic population growth rates (r) increased chronologically. As such, the results did not reveal signs of adaptive evolution. Furthermore, we found that lineages from the period of medium copper pollution invested less into sexual reproduction than lineages from the other periods. By using this bio-demographic perspective, our analysis of resurrected rotifers provides insights into the life-history responses of an aquatic invertebrate in an ever-changing environment.
This is a preview of subscription content, log in to check access.
Access options
Buy single article
Instant access to the full article PDF.
US$ 39.95
Price includes VAT for USA
Subscribe to journal
Immediate online access to all issues from 2019. Subscription will auto renew annually.
US$ 199
This is the net price. Taxes to be calculated in checkout.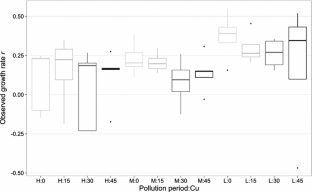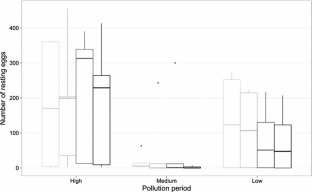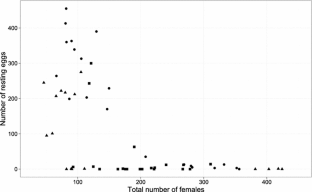 References
Bates, D., M. Maechler, B. Bolker & S. Walker, 2014. lme4: linear mixed-effects models using Eigen and S4. R package version 1.1-7. http://CRAN.R-project.org/package=lme4.

Baudo, R. & M. Beltrami, 2001. Chemical composition of Lake Orta sediments. Journal of Limnology 60: 213–236.

Birky, C. W., 1967. Studies on the physiology and genetics of the rotifer, Asplanchna. III. Results of outcrossing, selfing, and selection. Journal of Experimental Zoology 164: 105–115.

Bonacina, C., 2001a. Lake Orta: the undermining of an ecosystem. Journal of Limnology 60: 53–59.

Bonacina, C., 2001b. Has Lake Orta completely recovered from its heavy polluted condition? A seventy years long history. Journal of Limnology 60: 285–287.

Bonacina, C., 2001c. Publications on Lake Orta arranged in chronological order. Journal of Limnology 60: 289–300.

Bonacina, C. & A. Pasteris, 2001. Zooplankton of Lake Orta after liming: an eleven years study. Journal of Limnology 60: 101–109.

Bonacina, C. & R. Baudo, 2001. Lake Orta: a case study (part 1). Journal of Limnology 60: 50–52.

Brendonck, L. & L. De Meester, 2003. Egg banks in freshwater zooplankton: evolutionary and ecological archives in the sediment. Hydrobiologia 491: 65–84.

Calderoni, A. & G. A. Tatari, 2001. Evolution of water chemistry of Lake Orta after liming. Journal of Limnology 60: 69–78.

Calderoni, A., R. Mosello & D. Ruggiu, 1992. Sixty years of limnology on Lago d'Orta: a case history of recovery from heavy pollution. Memorie dell'Istituto Italiano di Idrobiologia 50: 201–223.

Carmona, M. J., N. Dimas-Flores, E. M. García-Roger & M. Serra, 2009. Selection of low investment in sex in a cyclically parthenogenetic rotifer. Journal of Evolutionary Biology 22: 1975–1983.

De Meester, L., 1993. Inbreeding and outbreeding depression in Daphnia. Oecologia 96: 80–84.

De Meester, L., J. Mergeay, H. Michels & E. Decaestecker, 2007. Reconstructing microevolutionary dynamics from layered egg banks. In Alekseev, V. R., B. De Stasio & J. J. Gilbert (eds), Diapause in Aquatic Invertebrates: Theory and Human Use. Springer, Dordrecht: 159–166.

Decaestecker, E., S. Gaba, J. A. M. Raeymaekers, R. Stoks, L. Van Kerckhoven, D. Ebert & L. De Meester, 2007. Host-parasite 'Red Queen' dynamics archived in pond sediment. Nature 450: 870–873.

García-Roger, E. M., M. Serra & M. J. Carmona, 2014. Bet-hedging in diapausing egg hatching of temporary rotifer populations – a review of models and new insights. International Review of Hydrobiology 99: 96–106.

Geerts, A. N., J. Vanoverbeke, B. Vanschoenwinkel, W. Van Doorslaer, H. Feuchmayr, D. Atkinson, B. Moss, T. A. Davidson, C. D. Sayer & L. De Meester, 2015. Rapid evolution of thermal tolerance in the water flea Daphnia. Nature Climate Change 5: 665–668.

Gilbert, J. J. & T. Schröder, 2007. Intraclonal variation in propensity for mixis in several rotifers: variation among females and with maternal age. Hydrobiologia 593: 121–128.

Green, P. & C. J. MacLeod, 2016. SIMR: an R package for power analysis of generalized linear mixed models by simulation. Methods in Ecology and Evolution 7: 493–498.

Hairston Jr., N. G., 1996. Zooplankton egg banks as biotic reservoirs in changing environments. Limnology and Oceanography 41: 1087–1092.

Hairston Jr., N. G., W. Lampert, C. E. Cáceres, C. L. Holtmeier, L. J. Weider, U. Gaedke, J. M. Fischer, J. A. Fox & D. M. Post, 1999. Rapid evolution revealed by dormant eggs. Nature 401: 446.

Halbach, U., 1970. Die Ursachen der Temporalvariation von Brachionus calyciflorus Pallas (Rotatoria). Oecologia 4: 262–318.

Havens, K. E., 1994. Structural and functional responses of a freshwater plankton community to acute copper stress. Environmental Pollution 86: 259–266.

Hendry, A. P. & M. T. Kinnison, 1999. Perspective: the pace of modern life: measuring rates of contemporary microevolution. Evolution 53: 1637–1653.

Hertel, E. W., 1942. Studies on vigor in the rotifer Hydatina senta. Physiological Zoology 15: 304–324.

Innes, D. J., 1989. Genetics of Daphnia obtusa: genetic load and linkage analysis in a cyclical parthenogen. Journal of Heredity 80: 6–10.

Janssen, C. R., F. Rodrigo & G. Persoone, 1993. Ecotoxicological studies with the freshwater rotifer Brachionus calyciflorus, I: conceptual framework and applications. Hydrobiologia 255: 21–32.

Janssen, C. R., G. Persoone & T. W. Snell, 1994. Cyst-based toxicity tests. VIII. Short-chronic toxicity tests with the freshwater rotifer Brachionus calyciflorus. Aquatic Toxicology 28: 243–258.

Karlen, C., I. O. Wallinder, D. Heijerick & C. Leygraf, 2002. Runoff rates, chemical speciation and bioavailability of copper released from naturally patinated copper. Environmental Pollution 120: 691–700.

Kerfoot, W. C., J. A. Robbins & L. J. Weider, 1999. A new approach to historical reconstruction: combining descriptive and experimental paleolimnology. Limnology and Oceanography 44: 1232–1247.

King, C. E. & M. Serra, 1998. Seasonal variation as a determinant of population structure in rotifers reproducing by cyclical parthenogenesis. Hydrobiologia 387/388: 361–372.

Lopes, I., D. J. Baird & R. Ribeiro, 2004. Genetic determination of tolerance to lethal and sublethal copper concentrations in field populations of Daphnia longispina. Archives of Environmental Contamination and Toxicology 46: 43–51.

Lynch, M. & H.-W. Deng, 1994. Genetic slippage in response to sex. The American Naturalist 144: 242–261.

Medina, M. H., J. A. Correa & C. Barata, 2007. Micro-evolution due to pollution: possible consequences for ecosystem responses to toxic stress. Chemosphere 67: 2105–2114.

Orsini, L., K. Schwenk, L. De Meester, J. K. Colbourne, M. E. Pfrender & L. J. Weider, 2013. The evolutionary time machine: using dormant propagules to forecast how populations can adapt to changing environments. Trends in Ecology & Evolution 28: 274–282.

Ozgul, A., D. Z. Childs, M. K. Oli, K. B. Armitage, D. T. Blumstein, L. E. Olson, S. Tuljapurkar & T. Coulson, 2010. Coupled dynamics of body mass and population growth in response to environmental change. Nature 466: 482–485.

Pinheiro, J., D. Bates, S. DebRoy, D. Sarkar & R Core Team, 2015. nlme: linear and nonlinear mixed effects models. R package version 3.1-120, http://CRAN.R-project.org/package=nlme.

Piscia, R., P. Guilizzoni, D. Fontaneto, D. A. L. Vignati, P. G. Appleby & M. Manca, 2012. Dynamics of rotifer and cladoceran resting stages during copper pollution and recovery in a subalpine lake. Annales de Limnologie - International Journal of Limnology 48: 151–160.

Piscia, R., S. Tabozzi, R. Bettinetti, L. Nevalainen & M. M. Manca, 2016. Unexpected increases in rotifer resting egg abundances during the period of contamination of Lake Orta. Journal of Limnology 75(s2): 76–85.

Pourriot, R. & T. W. Snell, 1983. Resting eggs in rotifers. Hydrobiologia 104: 213–224.

Pradeep, V., S. W. Van Ginkel, S. Park, T. Igou, C. Yi, H. Fu, R. Johnston, T. Snell & Y. Chen, 2015. Use of copper to selectively inhibit Brachionus calyciflorus (predator) growth in Chlorella kessleri (prey) mass cultures for algae biodiesel production. International Journal of Molecular Sciences 16: 20674–20684.

R Core Team, 2015. R: a language and environment for statistical computing, Vienna. Austria, R Foundation for Statistical Computing. http://www.R-project.org/.

Reznick, D., 1985. Costs of reproduction: an evaluation of the empirical evidence. Oikos 44: 257–267.

Reznick, D. N., F. H. Shaw, F. H. Rodd & R. G. Shaw, 1997. Evaluation of the rate of evolution in natural populations of guppies (Poecilia reticulata). Science 275: 1934–1937.

Schoener, T. W., 2011. The newest synthesis: understanding the interplay of evolutionary and ecological dynamics. Science 331: 426–429.

Snell, T. W. & B. L. Garman, 1986. Encounter probabilities between male and female rotifers. Journal of Experimental Marine Biology and Ecology 97: 221–230.

Snell, T. W. & B. D. Moffat, 1992. A 2-d life cycle test with the rotifer Brachionus calyciflorus. Environmental Toxicology and Chemistry 11: 1249–1257.

Snell, T. W. & C. R. Janssen, 1995. Rotifers in ecotoxicology: a review. Hydrobiologia 313/314: 231–247.

Sommer, S., S. Nandini, S. S. S. Sarma, A. Ozgul & D. Fontaneto, 2016. Rotifers in Lake Orta: a potential ecological and evolutionary model system. Journal of Limnology 75(s2): 67–75.

Spaak, P. & B. Keller, 2004. No evidence for adaptive micro-evolution to a decrease in phosphorus-loading of a Daphnia population inhabiting a pre-alpine lake. Hydrobiologia 526: 15–21.

Stelzer, C. P., 2005. Evolution of rotifer life histories. Hydrobiologia 546: 335–346.

Tortajada, A. M., M. J. Carmona & M. Serra, 2009. Does haplodiploidy purge inbreeding depression in rotifer populations? PloS ONE 4: e8195.

Wallace, R. L., 2002. Rotifers: exquisite metazoans. Integrative and Comparative Biology 42: 660–667.
Acknowledgements
We thank Piero Guilizzoni, Andrea Lami and Stefano Gerli from the Institute of Ecosystem Study (Verbania Pallanza, Italy) for collecting and dating the sediment cores. This research was supported by grants to AO from the European Research Council (#337785) and the Swiss National Science Foundation (#31003A_146445).
Additional information
Guest editors: M. Devetter, D. Fontaneto, C. D. Jersabek, D. B. Mark Welch, L. May & E. J. Walsh / Evolving rotifers, evolving science
About this article
Cite this article
Zweerus, N.L., Sommer, S., Fontaneto, D. et al. Life-history responses to environmental change revealed by resurrected rotifers from a historically polluted lake. Hydrobiologia 796, 121–130 (2017). https://doi.org/10.1007/s10750-016-3070-6
Received:

Revised:

Accepted:

Published:

Issue Date:
Keywords
Brachionus

Resurrection ecology

Adaptation

Population dynamics

Copper pollution