Abstract
The Miocene Steinheim Basin in SW Germany is an ancient (long-lived) palaeo-lake that has existed over some hundreds of thousands of years. It is an iconic fossil site, because the historically oldest phylogenetic tree of extinct organisms was based on specimens described from this locality. Today the basin contains 30–40 m thickness of lake sediments with planorbid snails of the genus Gyraulus occurring in rock-forming quantities. The shells are morphologically highly disparate with forms ranging from the tiny, planispiral founder species Gyraulus kleini, to fragile corkscrew-like uncoiled forms and to large trochiform morphs with thick shells. In total, this presumably monophyletic species flock contains 17 species distributed in time and space, all of which are endemic, except for the founder species. Up to nine of them occur in a single sedimentary level and are inferred to have lived together. Such an extreme rate of endemism makes fossil Lake Steinheim special among extant and fossil lakes. This review article summarises and discusses the species concept(s), indications for endemism, speciation processes, the phylogenetic concept(s) and factors controlling evolution. It also provides directions for future research.
Access options
Buy single article
Instant access to the full article PDF.
USD 39.95
Price excludes VAT (USA)
Tax calculation will be finalised during checkout.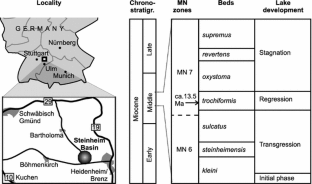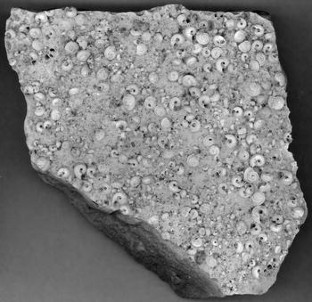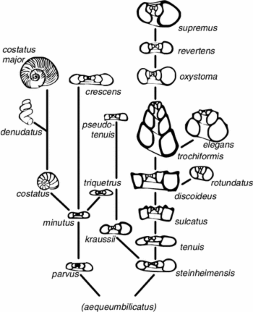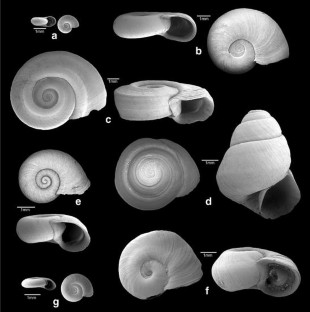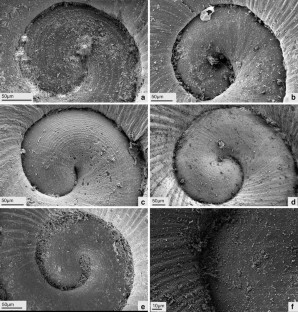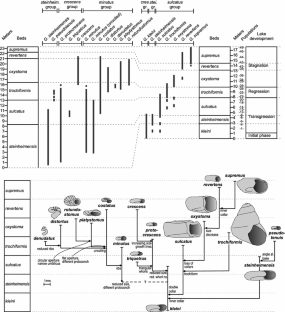 References
Adam, K. D., 1980. Das Steinheimer Becken – eine Fundstätte von Weltgeltung. Jahreshefte der Gesellschaft für Naturkunde Württembergs 135: 32–144.

Albrecht, C. & T. Wilke, 2008. Ancient Lake Ohrid: biodiversity and evolution. Hydrobiologia 615: 103–140.

Albrecht, C., T. Hauffe, K. Schreiber, S. Trajanovski & T. Wilke, 2009. Mollusc biodiversity and endemism in the Potential Ancient Lake Trichonis, Greece. Malacologia 51: 357–375.

Bahrig, B., H. Mensink & W. Mergelsberg, 1986. Das Steinheimer Becken (Süddeutschland): Erläuterungen zu einer geologischen Karte 1: 10000. Bochumer geologische und geotechnische Arbeiten.

Bajor, M., 1965. Zur Geochemie der tertiären Süßwasserablagerungen des Steinheimer Beckens, Steinheim am Albuch (Württemberg). Jahreshefte des Geologischen Landesamt Baden-Württemberg 7: 355–386.

Bolten, R. H., 1977. Die karbonatischen Ablagerungen des obermiozänen Kratersees im Nördlinger Ries. Unpublished Doctoral Thesis, University of München.

Darwin, C., 1859. On the Origin of Species by Means of Natural Selection, or the Preservation of Favoured Races in the Struggle for Life. John Murray, London.

Dollo, L., 1893. Les lois de l'évolution. Bulletin de la Societe Belge de Geologie de Paleontologie & d'Hydrologie 7: 164–166.

Eldredge, N. & S. J. Gould, 1972. Punctuated equilibria: an alternative to phyletic gradualism. In Schopf, T. J. M. (ed.), Models in Paleobiology. Freeman, Cooper & Co., San Francisco.

Finger, I., 1998. Gastropoden der kleini-Schichten des Steinheimer Beckens (Miozän, Süddeutschland). Stuttgarter Beiträge zur Naturkunde B 259: 1–51.

Glaubrecht, M., 2012. Franz Hilgendorf's dissertation Beiträge zur Kenntnis des Süßwasserkalks von Steinheim from 1863: transcription and description of the first Darwinian interpretation of transmutation. Zoosystematics and Evolution 88: 231–259.

Gorthner, A., 1984. Die Bedeutung der Steinnheimer Schnecken für die Evolutionstheorie. Mitteilungen der deutschen malakologischen Gesellschaft 37: 56–64.

Gorthner, A., 1992. Bau, Funktion und Evolution komplexer Gastropodenschalen in Langzeit-Seen. Stuttgarter Beiträge zur Naturkunde B 190: 1–173.

Gorthner, A. & C. Meier-Brook, 1985. The Steinheim Basin as a paleo-ancient lake. Lecture Notes in Earth Sciences 1: 322–334.

Gottschick, F., 1920. Die Umbildung der Süßwasserschnecken des Tertiärbeckens von Steinheim a. A. unter dem Einflusse heißer Quellen. Jenaische Zeitschrift für Naturwissenschaft 56: 155–216.

Gottschick, F. & W. Wenz, 1919–1922. Die Land- und Süßwassermollusken des Tertiärbeckens von Steinheim am Albuch. Nachrichtsblatt der deutschen malakozoologischen Gesellschaft 51: 1–23; 52: 120–127; 53: 33–47; 54: 06–109.

Gould, S. J., 2002. The Structure of Evolutionary Theory. University Press, Harvard.

Greenwood, P. H., 1984. What is a species flock? In Echelle, A. A. & I. Kornfiled (eds.), Evolution of Fish Species Flocks. Orono Press, Maine: 13–19.

Harzhauser, M. & O. Mandic, 2008. Neogene lake systems of Central and South-Eastern Europe: Faunal diversity, gradients and interrelations. Palaeogeography, Palaeoclimatology, Palaeoecology 260: 417–434.

Heizmann, E. P. J. & W. Reiff, 2002. Der Steinheimer Meteorkrater. F. Pfeil, München.

Hilgendorf, F., 1863. Beiträge zur Kenntnis des Süßwasserkalkes von Steinheim. Unpublished Dissertation, University of Tübingen.

Hilgendorf, F., 1867. Über Planorbis multiformis im Steinheimer Süßwasserkalk. Monatsberichte der Königlich Preussischen Akademie der Wissenschaften zu Berlin 1866: 474–504.

Hilgendorf, F., 1875. Briefliche Mitteilungen. Herr Hilgendorf an Herrn E. von Martens. Zeitschrift der Deutschen Geologischen Gesellschaft 27: 224–227.

Hilgendorf, F., 1877. Die Streitfrage des Planorbis multiformis betreffend. Sitzungsberichte der Gesellschaft Naturforschender Freunde zu Berlin 1877: 268–269.

Hilgendorf, F., 1879. Zur Streitfrage des Planorbis multiformis. Kosmos 5(10–22): 90–99.

Hilgendorf, F., 1881. Die neu erschienene Schrift The genesis of the tertiary species of Planorbis at Steinheim von A. Hyatt. Sitzungsberichte der Gesellschaft Naturforschender Freunde zu Berlin 1881: 95–100.

Hilgendorf, F., 1901. Der Uebergang des Planorbis multiformis trochifromis zum Planorbis multiformis oxystomus. Archiv für Naturgeschichte 67: 331–346.

Hyatt, A., 1880. The Genesis of the Tertiary Species of Planorbis at Steinheim. Anniversary Memoirs Boston Society of natural History 1880: 1–114.

Janz, H., 1992. Die miozänen Süßwasserostrakoden des Steinheimer Beckens (Schwäbische Alb, Süddeutschland). Stuttgarter Beiträge zur Naturkunde B 183: 1–117.

Janz, H., 1999. Hilgendorf's planorbid tree – the first introduction of Darwin's Theory of Transmutation into palaeontology. Paleontological Research 3: 287–293.

Janz, H., 2000. An example of intralacustrine evolution at an early stage: the freshwater ostracods of the Miocene crater lake of Steinheim (Germany). Hydrobiologia 419: 103–117.

Klähn, H., 1923. Paläontologische Methoden und ihre Anwendung auf die paläobiologischen Verhältnisse des Steinheimer Beckens. Borntraeger, Berlin.

Lindenberg, H. G. & H. Mensink, 1979. Multivariate Gruppierungsmethoden in phylogenetisch orientierter Paläontologie (am Beispiel von Gastropoden aus dem Steinheimer Becken). Berliner geowissenschaftliche Abhandlungen A 15: 30–51.

Meier-Brook, C., 1983. Taxonomic studies on Gyraulus (Gastropoda: Planorbidae). Malacologia 24: 1–113.

Mensink, H., 1967. Zur Entwicklungsgeschichte der tertiären Planorben aus dem Steinheimer Becken in Süddeutschland. Unpublished Habilitation Thesis, University of Bochum.

Mensink, H., 1984. Die Entwicklung der Gastropoden im miozänen See des Steinheimer Beckens (Süddeutschland). Palaeontographica A 183: 1–63.

Neubauer, T. A., M. Harzhauser & A. Kroh, 2013a. Phenotypic evolution in a fossil gastropod species lineage: evidence for adaptive radiation? Palaeogeography, Palaeoclimatology, Palaeoecology 370: 117–126.

Neubauer, T. A., O. Mandic, M. Harzhauser & H. Hrvatovic, 2013b. A new Miocene lacustrine mollusc fauna of the Dinaride Lake System and its palaeobiogeographic, palaeoecologic and taxonomic implications. Palaeontology 56: 129–156.

Nützel, A. & K. Bandel, 1993. Studies on the side-branch planorbids (Mollusca, Gastropoda) of the Miocene crater lake of Steinheim am Albuch (southern Germany). Scripta Geologica, Special Issue 2: 313–357.

Piller, W. E., M. Harzhauser & O. Mandic, 2007. Miocene Central Paratethys stratigraphy – current status and future directions. Stratigraphy 4: 151–168.

Povel, G. D. E., 1993. The main branch of Miocene Gyraulus (Gastropoda; Planorbidae) of Steinheim (southern Germany): a reconsideration of Mensink's data set. Scripta Geologica, Special Issue 2: 371–386.

Rasser, M. W., 2006. 140 Jahre Steinheimer Schnecken-Stammbaum: der älteste fossile Stammbaum aus heutiger Sicht. Geologica et Palaeontologica 40: 195–199.

Rasser, M. W., 2013. Darwin's dilemma: the Steinheim snails' point of view. Zoosystematics and Evolution 89: 13–20.

Reif, W.-E., 1983a. Hilgendorfs (1863) dissertation on the Steinheim planorbids (Gastropoda; Miocene): The development of a phylogenetic research program for Paleontology. Paläontologische Zeitschrift 57: 7–20.

Reif, W.-E., 1983b. The Steinheim snails (Miocene; Schwäbische Alb) from a Neo-Darwinian point of view: a discussion. Paläontologische Zeitschrift 57: 21–26.

Reif, W.-E., 1985. Endemic evolution of Gyraulus kleini in the steinheim basin (planorbid snails, miocene, southern Germany). Sedimentary and Evolutionary Cycles. Springer, Berlin.

Riedel, F., 1993. Early ontogenetic shell formation in some freshwater gastropods and taxonomic implications of the protoconch. Limnologica 23: 349–368.

Rocholl, A., M. Ovtcharova, U. Schaltegger, J. Wijbrans, J. Pohl, M. Harzhauser, J. Prieto, A. Ulbig & M. Boehme, 2011. A precise and accurate astronomical age of the Ries impact crater, Germany: a cautious note on argon dating of impact material. Geophysical Research Abstracts 13. http://meetingorganizer.copernicus.org/EGU2011/EGU2011-13322-7.pdf.

Sandberger, C. L. F., 1870–1875. Die Land- und Süsswasser-Conchylien der Vorwelt. C. W. Kreidel's Verlag, Wiesbaden.

Schön, I. & K. Martens, 2004. Adaptive, pre-adaptive and non-adaptive components of radiations in ancient lakes: a review. Organisms Diversity and Evolution 4: 137–156.

Tütken, T., T. W. Vennemann, H. Janz & E. P. J. Heizmann, 2006. Palaeoenvironment and palaeoclimate of the Middle Miocene lake in the Steinheim basin, SW Germany: a reconstruction from C, O, and Sr isotopes of fossil remains. Palaeogeography, Palaeoclimatology, Palaeoecology 241: 457–491.

von Klein, A., 1847. Conchylien der Süßwasserkalkformationen Württembergs. Jahreshefte des Vereins für Vaterländische Naturkunde in Württemberg 2: 60–116.

Wagner, M., 1873. The Darwinian Theory and the Law of the Migration of Organisms. E. Stanford, London.

Weismann, A., 1872. Ueber den Einfluss der Isolirung auf die Artbildung. Engelmann, Leipizig.

Wenz, W., 1922. Die Entwicklungsgeschichte der Steinheimer Planorben und ihre Bedeutung für die Deszendenzlehre. Natur und Museum 52: 135–158.

Wenz, W., 1923. Gastropoda extramarina tertiara I: literatur. Fossilium Catalogus Animalia 17: 9–206.
Acknowledgements
The author wishes to thank J. Rust (Bonn) and R. Schoch (Stuttgart) for critical discussions about the Steinheim snails and K. Wolf-Schwenninger (Stuttgart) for SEM-photography. The comments of two anonymous reviewers have remarkable increased the quality of this paper and the author wishes to thank them for their efforts.
Additional information
Guest editors: T. von Rintelen, R. M. Marwoto, G. D. Haffner & F. Herder / Speciation in Ancient Lakes – Classic Concepts and New Approaches
About this article
Cite this article
Rasser, M.W. Evolution in isolation: the Gyraulus species flock from Miocene Lake Steinheim revisited. Hydrobiologia 739, 7–24 (2014). https://doi.org/10.1007/s10750-013-1677-4
Received:

Accepted:

Published:

Issue Date:

DOI: https://doi.org/10.1007/s10750-013-1677-4
Keywords
Intralacustrine speciation

Gyraulus

Planorbidae

Endemic evolution

Ancient lake