Abstract
An increasing focus of interest in ponds over the last two decades arose largely because of concerns at the loss of ponds in intensively developed landscapes. In the UK, pond numbers declined from approximately 800,000 in the nineteenth century to 200,000 by the 1980s. Since then pond numbers have started to increase. The focus on overall pond numbers overlooks the importance of the history and origins of different pond types. This study combines a detailed map based audit of pond numbers in south-east Northumberland, UK, recorded at seven time intervals since the mid-nineteenth century with a survey of contemporary plant communities in ponds with known and distinct histories to examine changes to numbers of ponds and communities associated with ponds with different origins. 222 ponds were recorded in the study area in the mid-nineteenth century, 257 in 2005/08. However, only 23 of the original ponds had survived with substantial losses and gains at all the map survey dates linked to changed land use from agriculture to coal mining then development of nature reserves and golf courses. Contemporary ponds on nature reserves, golf courses and subsidence ponds supported rather different plant communities to each other, with non-native invasives in golf and nature reserve sites, whilst individual reserves differed from one another perhaps due to intentional planting. Surviving old farm ponds were usually degraded. The results show that the history of ponds in a region can create an important cultural biodiversity which pond conservation strategies should incorporate.
This is a preview of subscription content, log in to check access.
Access options
Buy single article
Instant access to the full article PDF.
US$ 39.95
Price includes VAT for USA
Subscribe to journal
Immediate online access to all issues from 2019. Subscription will auto renew annually.
US$ 199
This is the net price. Taxes to be calculated in checkout.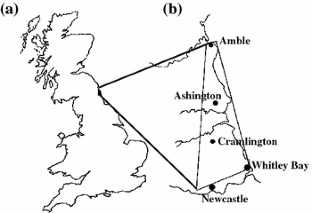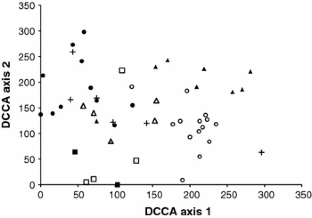 References
Abellan, P., D. Sanchez-Fernandez, A. Millan, F. Botella, J. A. Sanchez-Zapata & A. Gimenez, 2006. Irrigation pools as macroinvertebrate habitat in a semi-arid agricultural landscape (SE Spain). Journal of Arid Environments 67: 255–269.

Adams, J. & H. Robbins, 1988. The fauna of mining subsidence pools in Northumberland. Transactions of the Natural History Society of Northumbria 55: 28–38.

Angelibert, S., P. Marty, R. Cereghino & N. Giani, 2004. The seasonal variations in the physical and chemical characteristics of ponds: implications for biodiversity conservation. Aquatic Conservation: Marine and Freshwater Ecosystems 14: 439–456.

Becerra-Jurado, G., M. Callanan, M. Gloria, J.-R. Baars, R. Harrington & M. Kelly-Quinn, 2009. Comparison of macroinvertebrate community structure and driving environmental factors in natural and waste water treatment ponds. Hydrobiologia 634: 153–165.

Beige D. (ed.), 2000. Working for Wildlife. The Northumberland Biodiversity Action Plan. http://northumberland.gov.uk/drftp/5532.pdf.

Bell, F. G., T. R. Stacey & D. D. Genske, 2000. Mining subsidence and its effect on the environment. Environmental Geology 40: 135–152.

Boothby J. (ed.), 1999. Ponds and pond landscapes of Europe. In Proceedings of the International Conference of the Pond Life Project. Pond Life Project, Liverpool John Moores University, Liverpool.

Boothby, J., A. P. Hull & D. A. Jeffreys, 1994. Pond landscapes: fragmentation pressures and survival mechanisms. In Dover, J. W. (ed.), Fragmentation in Agricultural Landscapes. International Association of Landscape Ecology, Aberdeen, UK.

Brainwood, M. & S. Burgin, 2009. Hotspots of biodiversity or homogenous landscapes? Farm dams as biodiversity reserves in Australia. Biodiversity and Conservation 18: 3043–3052.

Clegg, J., 1952. The Freshwater Life of the British Isles. Frederick Warne, London.

Colding, J., J. Lundberg, S. Lundberg & E. Andersson, 2009. Golf courses and wetland fauna. Ecological Applications 19: 1481–1491.

Davies, B., J. Biggs, P. Williams, M. Whitfield, P. Nicolet, D. Sear, S. Bray & S. Maund, 2008. Comparative biodiversity of aquatic habitats in the European agricultural landscape. Agricultural Ecosystems and Environment 125: 1–8.

Dawson, F. H. & E. A. Warman, 1987. Crassula helmsii (T-Kirk) Cockayne—is it an aggressive alien aquatic plant in Britain? Biological Conservation 42: 247–272.

Della Bella, V., M. Bazzanti, M. G. Dowgiallo & M. Iberite, 2008. Macrophyte diversity and physico-chemical characteristics of Tyrrhenian coast ponds in central Italy: implications for conservation. Hydrobiologia 597: 85–95.

Froneman, A., M. J. Mangnall, R. M. Little & T. M. Crowe, 2001. Waterbird assemblages and associated habitat characteristics of farm ponds in the Western Cape, South Africa. Biodiversity and Conservation 10: 251–270.

Gaston, K. J., R. K. Smith, K. Thompson & P. H. Warren, 2004. Gardens and wildlife—the BUGS project. British Wildlife 16: 1–9.

Gee, J. H. R., B. D. Smith, K. M. Lee & S. W. Griffiths, 1997. The ecological basis of freshwater pond management for biodiversity. Aquatic Conservation: Marine and Freshwater Ecosystems 7: 91–104.

Gibbs, J. P., 2000. Wetland loss and biodiversity conservation. Conservation Biology 14: 314–317.

Gu, X. K., B. Dai & B. M. Chen, 2008. Landscape effects of land consolidation projects in Central China—A case study of Tianmen City, Hubei Province. Chinese Geographical Science 18: 41–46.

Guadagnin, D. L., A. S. Peter, L. F. C. Perello & L. Maltchik, 2005. Spatial and temporal patterns of waterbird assemblages in fragmented wetlands of Southern Brazil. Journal of the Waterbird Society 28: 261–272.

Hodgkison, S., J.-M. Hero & J. Warnken, 2007. The efficacy of small-scale conservation efforts, as assessed on Australian golf courses. Biological Conservation 136: 576–586.

Jeffries, M. J., 1991. The ecology and conservation value of forestry ponds in Scotland, United Kingdom. Biological Conservation 58: 191–211.

Jeffries, M. J., 1998. Pond macrophyte assemblages, biodisparity and spatial distribution of ponds in the Northumberland coastal plain, UK. Aquatic Conservation; Marine and Freshwater Ecosystems 8: 657–667.

Jeffries, M. J., 2005. Local-scale turn-over of pond insects: intra-pond habitat quality and inter-pond geometry are both important. Hydobiologia 543: 207–220.

Krodkiewska, M., 2007. The distribution of Potamothrix bavaricus (Oeschmann, 1913) (Oligochaeta) in anthropogenic freshwater habitats of an industrialised area (Upper Silesia, Poland). Limnologia—Ecology and Management of Inland Waters 37: 259–263.

Larson, E. R. & J. D. Olden, 2008. Do schools and golf courses represent emerging pathways for crayfish invasions? Aquatic Invasions 3: 465–468.

Lougheed, V. L., M. D. McIntosh, C. A. Parker & R. J. Stevenson, 2008. Wetland degradation leads to homogenisation of the biota at local and landscape scales. Freshwater Biology 53: 2402–2413.

Lunn, A., 2004. Northumberland. Collins New Naturalist, Collins, London.

Markwell, K. A. & C. S. Fellows, 2008. Habitat and biodiversity of on-farm water storages: a case study in Southeast Queensland, Australia. Environmental Management 41: 234–249.

Matthews, J. W., A. L. Peralta, D. N. Flanagan, P. M. Baldwin, A. Soni, A. D. Kent & A. D. Endress, 2009. Relative influence of landscape vs local factors in plant community assembly in restored wetlands. Ecological Applications 19: 2108–2123.

McCauley, L. A. & D. G. Jenkins, 2005. GIS-base estimates of former and current depressional wetlands in an agricultural landscape. Ecological Applications 15: 1199–1208.

Natural England, 2010. http://www.naturalengland.org.uk/ourwork/landscape/englands/character/areas/south_east_northumberland_coastal_plain.aspx.

Oertli, B., R. Cereghino, A. Hull & R. Miracle, 2009. Pond conservation: from science to practice. Hydrobiologia 634: 1–9.

Oldham, R. S. & M. J. S. Swan, 1997. Pond loss and amphibians: historical perspectives. In Boothby, J. (ed.), British Pond Landscapes Action for Protection and Enhancement. The Pond Life Project. Liverpool John Moores University, Liverpoool.

Oliver, R., 2005. Ordnance Survey Maps: A Concise Guide for Historians. The Charles Close Society, London.

Pond Action, 1998. A Guide to the Methods of the National Pond Survey. Pond Conservation, Oxford.

Primack, R., H. Kobori & S. Mori, 2000. Dragonfly pond restoration promotes conservation awareness in Japan. Conservation Biology 14: 1553–1554.

Rackham, O., 1986. The History of the Countryside. Weidenfield and Nicholson, London.

Rodwell, J. S., 1995. British Plant Communities. Vol. 4. Aquatic Communities. Swamps and Tall Herb Fens. Cambridge University Press, Cambridge.

Ruggiero, A., R. Céréghino, J. Figuerola, P. Marty & S. Angélibert, 2008. Farm ponds make a contribution to the biodiversity of aquatic insects in a French agricultural landscape. Comptes Rendus Biologies 331: 298–308.

Scher, O. & A. Thiery, 2005. Odonata, amphibian and environmental characteristics in motorway stormwater retention ponds (southern France). Hydrobiologia 551: 237–251.

Swan G. A., 1993. Flora of Northumberland. The Natural History Society of Northumbria, Newcastle upon Tyne.

Tanner, R. A. & A. C. Gange, 2005. Effects of golf courses on local biodiversity. Landscape and Urban Planning 71: 137–146.

ter Braak, C. J. F. & P. Smilauer, 2002. CANOCO Reference Manual and CanoDRAW for Windows User's Guide: Software for Canonical Community Ordination (version 4.5). Microcomputer Power, Ithaca, New York.

Thiere, G., S. Milenkovski, P.-E. Lindgren, G. Saheln, O. Berglund & S. E. B. Weisner, 2009. Wetland creation in agricultural landscapes: biodiversity benefits on local and regional scales. Biological Conservation 142: 964–973.

Wang, J. Y., R. W. Gitura & Q. F. Wang, 2005. Ecology and conservation of the endangered quillwort Isoetes sinensis in China. Journal of Natural History 39: 4069–4079.

White, C. L. & M. Main, 2005. Waterbird use of created wetlands in golf-course landscapes. Wildlife Society Bulletin 33: 411–421.

Williams, P., J. Biggs, C. J. Barr, C. P. Cummins, M. K. Gillespie, T. C. G. Rich, A. Baker, J. Baker, J. Beesley, A. Corfield, D. Dobson, A. S. Culling, G. Fox, D. C. Howard, K. Luursema, M. Rich, D. Samson, W. A. Scott, R. White & M. Whitfield, 1998. Lowland Pond Survey 1996. Department of the Environment Transport, and the Regions, London.

Williams, P., M. Whitfield & J. Biggs, 2004. Comparative biodiversity of rivers, streams, ditches and ponds in an agricultural landscapes in Southern England. Biological Conservation 115: 329–341.

Williams, P., M. Whitfield & J. Biggs, 2008. How can we make new ponds biodiverse? A case study monitored over 7 years. Hydrobiologia 597: 137–148.

Williams P., J. Biggs, A. Crowe, J. Murphy, P. Nicolet, A. Weatherby & M. Dunbar, 2010. Countryside Survey Report from 2007. Technical Report No 7/07 Pond Conservation and NERC/Centre for Ecology and Hydrology, Lancaster.

Wood, P. J. & S. Barker S., 2000. Old industrial mill ponds: a neglected resource. Applied Geography 20: 65–81.

Wood, P. J., M. T. Greenwood & S. A. Barker, 2001. The effects of amenity management for angling on the conservation value of aquatic invertebrate communities in old industrial ponds. Biological Conservation 102: 17–29.

Wood, P. J., M. T. Greenwood & M. D. Agnew, 2003. Pond biodiversity and habitat loss in the UK. Area 35: 206–216.

Zhenqi, H., H. Feng, L. Jiuhai & L. Huixin, 1997. Impact of coal mining subsidence on farmland in eastern China. International Journal of Mining, Reclamation and Environment 11: 91–94.
Acknowledgments
Thank you to the many landowners who allowed access to ponds on their land, in particular the Northumberland Wildlife Trust, Druridge Bay Country Park, Rio Tinto Alcan Farms and Longhirst Golf Course. Referees and Dani Boix made very helpful suggestions to strengthen the paper. I am very grateful for the invitation to present this work at the 4th European Pond Conservation Network meeting at Erkner. The study was carried out as a contribution to the Druridge Bay Landscape Partnership 'Coal and Coast' project.
Additional information
Guest editors: D. Boix, B. Oertli, R. Céréghino, T. Kalettka, J. Biggs & A. P. Hull / Pond Research and Management in Europe – Proceedings of the 4th conference of the European Pond Conservation Network (Berlin 2010)
About this article
Cite this article
Jeffries, M.J. Ponds and the importance of their history: an audit of pond numbers, turnover and the relationship between the origins of ponds and their contemporary plant communities in south-east Northumberland, UK. Hydrobiologia 689, 11–21 (2012). https://doi.org/10.1007/s10750-011-0678-4
Received:

Accepted:

Published:

Issue Date:
Keywords
Ponds

History

Number

Plant communities