Abstract
Woody plants support livelihoods and the well-being of billions of people worldwide. However, the establishment, management, and use of essential woody species can vary across regions. We sought to describe the diversity and uses of woody species and explore the values for which people maintain and protect these plants. We conducted research in the Awach Sub-county of Uganda, using household interviews with randomly selected informants and applied exploratory quantitative ethnobotany analysis to analyze the survey results. The results revealed 64 multipurpose tree species valued for their material contributions to the households. We outline the key challenges, such as pests, diseases, and lack of infrastructure that hamper the establishment and growth of woody species in the region. Our findings offer insights into potential policy mechanisms targeting the establishment of trees in the region and other parts of Uganda and sub-Saharan Africa.
This is a preview of subscription content,
to check access.
Access this article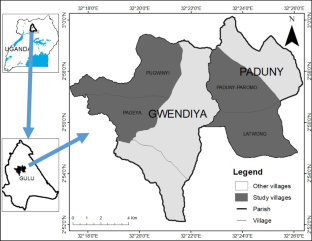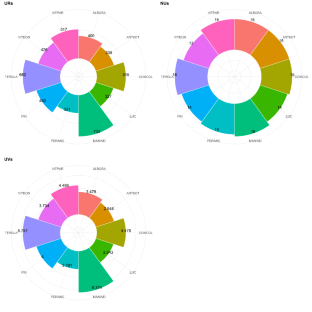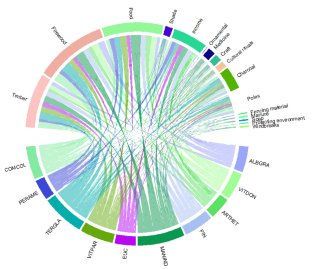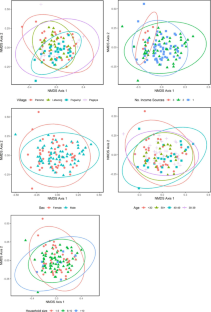 Data Availability
The data that support the findings of this study are available.
References
Boffa, J. M. (1999). Agroforestry parklands in sub-Saharan Africa. Food and Agriculture Organization of the United Nations

Brauman, K. A., Garibaldi, L. A., Polasky, S., Aumeeruddy-Thomas, Y., Brancalion, P. H. S., DeClerck, F., Jacob, U., Mastrangelo, M. E., Nkongolo, N. V., Palang, H., Pérez-Méndez, N., Shannon, L. J., Shrestha, U. B., Strombom, E., & Verma, M. (2020). Global trends in nature's contributions to people. Proceedings of the National Academy of Sciences 117, 32799–32805

Core Team, R. (2021). R: A language and environment for statistical computing. R Foundation for Statistical Computing, Vienna, Austria. URL https://www.R-project.org/

Díaz, S., Pascual, U., Stenseke, M., Martín-López, B., Watson, R. T., Molnár, Z., Hill, R., Chan, K. M. A., Baste, I. A., Brauman, K. A., Polasky, S., Church, A., Lonsdale, M., Larigauderie, A., Leadley, P. W., Oudenhoven, A. P. E., Plaat, F., Schröter, M., Lavorel, S., Aumeeruddy-Thomas, Y., Bukvareva, E., Davies, K., Demissew, S., Erpul, G., Failler, P., Guerra, C. A., Hewitt, C. L., Keune, H., Lindley, S., & Shirayama, Y. (2018). Assessing nature's contributions to people. Science, 359, 270–272

FAO. (2020). Global Forest Resources Assessment 2020: Main report. Rome: FAO

Friedman, J., Yaniv, Z., Dafni, A., & Palewitch, D. (1986). A preliminary classification of the healing potential of medicinal plants, based on a rational analysis of an ethnopharmacological field survey among Bedouins in the Negev Desert. Israel J Ethnopharmacol, 16, 275–287

Gemechu, H. W., Lemessa, D., & Jiru, D. B. (2021). A comparative analysis of indigenous and exotic tree species management practices in agricultural landscapes of Southwest Ethiopia. Trees, Forests and People 4, 100059

Graziosi, I., Tembo, M., Kuate, J., & Muchugi, A. (2020). Pests and diseases of trees in Africa: A growing continental emergency. PLANTS, PEOPLE, PLANET 2, 14–28

Gulu District Local Government. (2020). Third Five-Year District Development Plan 2020/2021–2024/2025. Gulu: Gulu District Local Government

Hartel, T., Fischer, J., Câmpeanu, C., Milcu, A. I., Hanspach, J., & Fazey, I. (2014). The importance of ecosystem services for rural inhabitants in a changing cultural landscape in Romania.Ecol. Soc.19

Hoffman, B., & Gallaher, T. (2007). Importance Indices in Ethnobotany. Ethnobotany Research & Applications, 5, 201–218

Kisegu, D., Kagaha, D., Whitney, C., & Tabuti, J. R. S. (2019). Contribution of Smallholder Tree Growers to Increasing Tree Cover in Kaliro District. In Y. Bamutaze, S. Kyamanywa, B. Singh, G. Nabanoga, & R. Lal (Eds.), Agriculture and Ecosystem Resilience in Sub Saharan Africa: Livelihood Pathways Under Changing Climate (pp. 417–433). Cham: Springer

Kyarikunda, M., Nyamukuru, A., Mulindwa, D., & Tabuti, J. R. S. (2017). Agroforestry and Management of Trees in Bunya County, Mayuge District, Uganda. International Journal of Forestry Research 2017, 9

Lamarque, P., Meyfroidt, P., Nettier, B., & Lavorel, S. (2014). How Ecosystem Services Knowledge and Values Influence Farmers' Decision-Making.PLoS One9, e107572

Magaju, C., Ann Winowiecki, L., Crossland, M., Frija, A., Ouerghemmi, H., Hagazi, N., Sola, P., Ochenje, I., Kiura, E., Kuria, A., Muriuki, J., Carsan, S., Hadgu, K., Bonaiuti, E., & Sinclair, F. (2020). Assessing Context-Specific Factors to Increase Tree Survival for Scaling Ecosystem Restoration Efforts in East Africa. Land, 9, 494

McNally, C. G., Gold, A. J., Pollnac, R. B., & Kiwango, H. R. (2016). Stakeholder perceptions of ecosystem services of the Wami River and Estuary.Ecol. Soc.21

Moutouama, F. T., Biaou, S. S. H., Kyereh, B., Asante, W. A., & Natta, A. K. (2019). Factors shaping local people's perception of ecosystem services in the Atacora Chain of Mountains, a biodiversity hotspot in northern Benin. Journal of Ethnobiology and Ethnomedicine, 15, 38

Nyamukuru, A., Nabatanzi, A., Mpiira, S., & Tabuti, J. R. S. (2015). Locally Preferred Woody Species and Their Management in Kiruhura and Arua Districts, Uganda. Ethnobotany Research & Applications, 14, 049–061

Oksanen, J., Blanchet, F. G., Friendly, M., Kindt, R., Legendre, P., McGlinn, D., Minchin, P. R., O'Hara, R. B., Simpson, G. L., Solymos, P., Stevens, M. H. H., & Szoecs, E. (2020). H, W., vegan: Community Ecology Package. R package version 2.5-7 https://CRAN.R-project.org/package=vegan

Pokwana, S., Tshidzumba, R. P., & Chirwa, P. W. (2021). Evaluating the potential of introducing multipurpose tree species in the rural landscapes of Weza, Ugu District municipality, KwaZulu-Natal, South Africa. Trees, Forests and People 3, 100055

Prance, G. T., Balee, W., Boom, B. M., & Carneiro, R. L. (1987). Quantitative Ethnobotany and the Case for Conservation in Amazonia. Conservation Biology, 1, 296–310

Sola, P., Edwards-Jones, G., Gambiza, J., & IMPACTS OF LEAF HARVESTING AND SAP TAPPING ON THE IVORY PALM (HYPHAENE PETERSIANA). (2006). IN SOUTH EASTERN ZIMBABWE. For Trees Livelihoods, 16, 381–395

Tardío, J., & Pardo-de-Santayana, M. (2008). Cultural Importance Indices: A Comparative Analysis Based on the Useful Wild Plants of Southern Cantabria (Northern Spain)1. Economic Botany, 62, 24–39

Tesfaye, Y., Roos, A., & Campbell, B. M., F, B (2011). Livelihood strategies and the role of forest income in participatory-managed forests of Dodola area in the Bale highlands, Southern Ethiopia. Forest Policy and Economics, 13, 258–265

Uganda Bureau of Statistics. (2017). The National Population and Housing Census 2014 – Area Specific Profile Series. Uganda: Uganda Bureau of Statistics Kampala

Urgessa Waktola, T., & Fekadu, K. (2021). Adoption of Coffee Shade Agroforestry Technology and Shade Tree Management in Gobu Seyo District, East Wollega, Oromia. Advances in Agriculture 2021, 8574214

USAID. (2013). Uganda Climate Change Vulnerability Assessment Report. African and Latin Americal Resilience to Climate Change Project. Arlington VA: USAID & Tetra Tech ARD

van Breugel, P., Kindt, R., Lillesø, J., Bingham, M., Demissew, S., Dudley, C., Friis, I., Gachathi, F., Kalema, J., Mbago, F., Moshi, H., Mulumba, J., Namaganda, M., Ndangalasi, H., Ruffo, C. K., Védaste, M., Jamnadass, R., & Graudal, L. (2015). Potential Natural Vegetation Map of Eastern Africa (Burundi, Ethiopia, Kenya, Malawi, Rwanda, Tanzania, Uganda and Zambia). Version 2.0. http://vegetationmap4africa.org

Whitney, C. (2021). ethnobotanyR: Calculate Quantitative Ethnobotany Indices. R package version 0.1.8. https://CRAN.R-project.org/package=ethnobotanyR

Zenderland, J., Hart, R., Bussmann, R. W., Paniagua Zambrana, N. Y., Sikharulidze, S., Kikvidze, Z., Kikodze, D., Tchelidze, D., Khutsishvili, M., & Batsatsashvili, K. (2019). The Use of "Use Value": Quantifying Importance in Ethnobotany. Economic Botany, 73, 293–303
Acknowledgements
This study was supported by the Enhancement of Research Capacity (ENRECA) project of Gulu University. We thank the respondents who participated in this study for their time. We also thank Mr. Samuel Abwola, Senior Forest Officer Gulu District Local Government, for his kind assistance and guidance during this study. Thanks also to the local leaders of Awach sub-county Gulu for allowing us to conduct this study in their communities.
Funding
This study was funded by the Enhancement of Research Capacity (ENRECA) project of Gulu University.
Ethics declarations
Ethics Approval
This study was conducted in line with the ethical standards established by Uganda National Council for Science and Technology.
Conflict of Interest
The authors declare that they have no conflict of interest.
Informed Consent
Participation in the study was voluntary and anonymous. Informed consent was obtained from all individual participants included in the study. The data and personal information collected through this study were treated confidentially.
Additional information
Publisher's Note
Springer Nature remains neutral with regard to jurisdictional claims in published maps and institutional affiliations.
Appendices
Appendix 1
Species reported by informants as useful to the community during the study. The table shows the Fidelity Level (FL) values which indicate the most critical use for the species. The higher the FL for a use category, the more important that use category is for that species.
Species

Family

Endemicity

Firewood

Food

Timber

Poles

Income

Charcoal

Craft

Med

icine

Cultural

rituals

Shade

Soap

Wind-

breaks

Manure

Ornamental

Fencing material

Protecting environment

Acacia hockii De Wild.

Fabaceae

Indigenous

36

13

9

13

 

16

7

 

4

 
 
 
 
 
 

2

Acacia polyacantha Willd.

Fabaceae

Indigenous

33

12

18

8

5

9

8

2

 

5

 
 

2

 
 
 

Acacia sieberiana DC.

Fabaceae

Indigenous

21

17

17

2

11

13

2

 

2

8

 

2

4

 

2

 

Albizia coriaria Oliv.

Fabaceae

Indigenous

10

18

34

10

6

9

3

4

 
 
 
 

2

 

3

 

Albizia grandibracteata Taub.

Fabaceae

Indigenous

28

14

16

12

5

12

3

3

2

4

0.3

1

1

 

0.3

1

Allophylus abyssinicus (Hochst.) Radlk.

Sapindaceae

Indigenous

24

5

26

24

 

11

8

3

 
 
 
 
 
 
 
 

Annona senegalensis Pers.

Annonaceae

Indigenous

18

29

23

2

3

6

3

6

6

1

2

 

1

 
 
 

Artocarpus heterophyllus Lam.

Moraceae

Naturalised

21

28

14

4

20

4

1

2

1

2

1

1

1

 

0.3

1

Borassus aethiopum Mart.

Arecaceae

Indigenous

26

22

12

11

11

6

3

1

3

2

0

0.3

 
 
 

1

Bridelia micrantha (Hochst.) Baill.

Phyllanthaceae

Indigenous

33

14

31

7

2

7

2

2

1

 

1

 
 
 
 
 

Carissa spinarum L.

Apocynaceae

Indigenous

24

30

16

9

 

4

1

1

12

1

 
 
 
 
 
 

Carica papaya L.

Caricaceae

Naturalised

6

33

20

 

14

6

2

10

 
 

2

 

4

 

4

 

Senna siamea (Lam.) H.S.Irwin & Barneby

Fabaceae

Indigenous

23

13

29

9

13

6

1

1

2

1

 
 
 

1

 
 

Citrus limon (L.) Osbeck

Rutaceae

Naturalised

14

29

19

3

15

5

2

3

2

2

1

2

1

1

1

1

Citrus sinensis (L.) Osbeck

Rutaceae

Naturalised

20

26

17

3

20

4

1

2

0.4

4

0.4

1

1

 

1

0.4

Cocos nucifera L.

Arecaceae

Exotic

9

55

18

 

9

 
 

9

 
 
 
 
 
 
 
 

Combretum collinum Fresen.

Combretaceae

Indigenous

30

11

22

7

7

10

4

2

1

2

 

1

0.4

0.2

0.4

1

Combretum molle R.Br. ex G.Don

Combretaceae

Indigenous

30

13

10

20

 

18

 
 

10

 
 
 
 
 
 
 

Croton macrostachyus Hochst. ex Delile

Euphorbiaceae

Indigenous

16

26

26

3

 

2

5

5

15

 

1

 
 
 
 
 

Dombeya kirkii Mast.

Malvaceae

Indigenous

 

31

31

19

 

6

6

6

 
 
 
 
 
 
 
 

Eucalyptus sp.

Myrtaceae

Exotic

17

20

24

8

21

3

1

2

2

2

1

 

1

0.3

 

0.3

Ficus natalensis Hochst.

Moraceae

Indigenous

24

12

18

24

12

 
 
 
 

6

 

6

 
 
 
 

Ficus laurifolia Lam.

Moraceae

Indigenous

39

18

23

5

2

11

2

 
 
 
 
 

2

 
 
 

Ficus sur Forssk.

Moraceae

Indigenous

20

24

24

 

4

12

8

4

 

4

2

 
 
 
 
 

Ficus sycomorus L.

Moraceae

Indigenous

24

14

23

3

5

13

6

2

2

3

 

2

 

1

2

 

Gardenia imperialis K.Schum.

Rubiaceae

Indigenous

18

24

6

 

18

6

12

 
 
 
 

12

 

6

 
 

Gardenia ternifolia Schumach. & Thonn.

Rubiaceae

Indigenous

26

 

11

37

 

21

5

 
 
 
 
 
 
 
 
 

Grewia mollis Juss.

Malvaceae

Indigenous

29

18

17

5

9

8

7

1

1

4

 
 

2

 
 

1

Khaya anthotheca (Welw.) C.DC.

Meliaceae

Indigenous

50

17

33

 
 
 
 
 
 
 
 
 
 
 
 
 

Lannea barteri (Oliv.) Engl.

Anacardiaceae

Indigenous

24

18

24

10

 

10

12

2

 
 
 
 
 
 
 
 

Lonchocarpus laxiflorus Guill. & Perr.

Fabaceae

Indigenous

31

17

11

8

1

11

2

2

15

2

 

1

 
 
 
 

Lophira alata Banks ex C.F.Gaertn.

Ochnaceae

Indigenous

21

37

11

11

 
 

5

11

 
 

5

 
 
 
 
 

Mangifera indica L.

Anacardiaceae

Naturalised

22

26

16

5

13

5

2

3

2

4

1

1

0

0

0.4

0

Margaritaria discoidea (Baill.) G.L.Webster

Phyllanthaceae

Indigenous

23

16

14

11

13

8

3

1

 

7

 
 

1

 

1

2

Markhamia lutea (Benth.) K.Schum.

Bignoniaceae

Indigenous

24

9

32

12

12

9

 
 
 
 
 

1

 

1

 
 

Maytenus acuminata (L.f.) Loes.

Celastraceae

Indigenous

13

37

22

5

1

 

4

5

9

 

4

 
 
 
 
 

Milicia excelsa (Welw.) C.C.Berg

Moraceae

Indigenous

23

16

24

6

13

7

2

3

1

3

 

1

 

1

 
 

Moringa oleifera Lam.

Moringaceae

Naturalised

25

42

 
 

8

 
 

25

 
 
 
 
 
 
 
 

Musanga cecropioides R.Br. ex Tedlie

Urticaceae

Indigenous

25

 

25

 

42

 
 
 
 
 
 
 
 

8

 
 

Oxytenanthera abyssinica (A.Rich.) Munro

Poaceae

Indigenous

18

15

18

10

10

5

5

5

10

 
 
 
 
 
 

3

Persea americana Mill.

Lauraceae

Naturalised

20

26

14

5

22

3

2

3

 

3

0.3

1

1

0

0.3

0.3

Phoenix reclinata Jacq.

Arecaceae

Indigenous

29

12

24

12

6

18

 
 
 
 
 
 
 
 
 
 

Phyllanthus muellerianus (Kuntze) Exell

Phyllanthaceae

Indigenous

41

21

6

15

 

12

 
 

6

 
 
 
 
 
 
 

Bauhinia thonningii Schum.

Fabaceae

Indigenous

31

15

17

6

10

8

3

0

1

7

 

1

1

0

 
 

Pinus sp.

Pinaceae

Indigenous

22

19

20

7

19

5

1

1

3

2

 

0.2

0

0

 

0.4

Pseudocedrela kotschyi (Schweinf.) Harms

Meliaceae

Indigenous

28

15

15

12

2

13

2

1

10

2

0.4

0.4

1

 
 
 

Psidium guajava L.

Myrtaceae

Naturalised

35

28

15

6

 

1

1

3

8

1

 
 
 
 
 
 

Shirakiopsis elliptica (Hochst.) Esser

Euphorbiaceae

Indigenous

20

26

17

20

 

6

3

3

6

 
 
 
 
 
 
 

Sarcocephalus latifolius (Sm.) E.A.Bruce

Rubiaceae

Indigenous

21

11

42

11

 
 

11

5

 
 
 
 
 
 
 
 

Sclerocarya birrea (A.Rich.) Hochst.

Anacardiaceae

Indigenous

27

17

21

15

4

6

8

2

 
 
 
 
 
 
 
 

Securidaca longipedunculata Fresen.

Polygalaceae

Indigenous

7

35

22

4

7

4

6

7

3

 

6

 

1

 
 
 

Senna spectabilis (DC.) H.S.Irwin & Barneby

Fabaceae

Naturalised

22

22

14

12

21

2

1

 
 

3

 

1

 
 
 

1

Steganotaenia araliacea Hochst.

Apiaceae

Indigenous

6

25

35

10

4

8

 

6

4

 
 
 
 
 

4

 

Strychnos spinosa Lam.

Loganiaceae

Indigenous

16

39

13

8

3

 

5

8

3

 

5

 
 
 
 
 

Euphorbia umbellata (Pax) Bruyns

Euphorbiaceae

Indigenous

 

31

31

19

 

6

6

6

 
 
 
 
 
 
 
 

Tamarindus indica L.

Fabaceae

Indigenous

27

33

14

4

6

4

3

5

 

2

 
 
 
 
 
 

Terminalia glaucescens Planch. ex Benth.

Combretaceae

Indigenous

26

15

18

9

8

11

3

2

2

3

0.3

1

1

0.2

0.5

0.3

Vernonia amygdalina Delile

Compositae

Indigenous

26

 

11

37

 

21

5

 
 
 
 
 
 
 
 
 

Vitex doniana Sweet

Lamiaceae

Indigenous

29

24

17

8

5

6

3

2

2

2

1

0.5

1

 
 
 

Vitex madiensis Oliv.

Lamiaceae

Indigenous

21

14

26

12

2

12

 

12

 
 
 
 
 
 
 
 

Vitellaria paradoxa C.F.Gaertn.

Sapotaceae

Indigenous

18

24

21

8

4

10

3

4

5

1

1

1

1

0.2

1

 

Ximenia americana L.

Olacaceae

Indigenous

18

29

21

7

2

7

4

5

5

1

2

 
 
 
 
 

Zanha golungensis Hiern

Sapindaceae

Indigenous

21

18

24

9

8

9

3

3

2

2

1

1

1

 

0.4

0.2

Ziziphus abyssinica Hochst.

Rhamnaceae

Indigenous

21

11

42

11

 
 

11

5

 
 
 
 
 
 
 
 

Total

 
 

1,450

1,326

1,281

588

457

454

219

211

161

95

37

37

28

21

20

14
Appendix 2
Reasons provided by respondents as to why they are interested in tree growing. Also shown are nature's contributions to people's categories of values
| Value | Nature's contribution to the people category | Use reports (%) |
| --- | --- | --- |
| Firewood | Material | 22.7 |
| Food | Material | 20.7 |
| Timber | Material | 20.0 |
| Poles | Material | 9.2 |
| Income | Material | 7.1 |
| Charcoal | Material | 7.1 |
| Craft (e.g., drums, knife handles etc.) | Material | 3.4 |
| Medicine | Material | 3.3 |
| Cultural rituals | Non-material | 2.5 |
| Shade | Material | 1.5 |
| Soap | Material | 0.6 |
| Windbreaks | Regulating | 0.6 |
| Manure | Regulating | 0.4 |
| Ornamental | Non-material | 0.3 |
| Fencing material | Material | 0.3 |
| Protecting environment | Regulating | 0.2 |
About this article
Cite this article
Tabuti, J.R., Adoch, E.P., Mawa, C. et al. Priority Species and Management Approaches for Woody Species: A Case Study of Awach Sub-county, Gulu District, Uganda. Hum Ecol 50, 1115–1127 (2022). https://doi.org/10.1007/s10745-022-00360-2
Received:

Revised:

Accepted:

Published:

Issue Date:

DOI: https://doi.org/10.1007/s10745-022-00360-2
Keywords