Abstract
Globally, Indigenous cultural burning has been practiced for millennia, although colonization limited Indigenous people's ability to access and manage their ancestral lands. Recently, recognition of Indigenous fire management has been increasing, leading to the re-emergence of cultural burning in Australia, the Americas, parts of Asia and Africa. We describe how the Banbai people of south-eastern Australia have reintroduced cultural burning at Wattleridge Indigenous Protected Area. Our team of Banbai Rangers and non-Indigenous scientists conducted cross-cultural research to investigate the impact of burning on a cultural keystone species, the Short-beaked echidna (Tachyglossus aculeatus). Our comparison of the effects of a low-intensity, patchy, cultural fire in the Wattleridge Indigenous Protected Area to a nearby higher intensity fire in Warra National Park through a Before-After-Control-Impact assessment indicated that the higher intensity fire reduced echidna foraging activity, possibly to avoid predation. Most importantly, we describe a cross-cultural research model whereby Indigenous rangers and non-Indigenous scientists work together to inform adaptive natural and cultural resource management. Such trans-disciplinary and collaborative research strengthens informed conservation decision-making and the social-ecological resilience of communities.
Access options
Buy single article
Instant access to the full article PDF.
US$ 39.95
Tax calculation will be finalised during checkout.
Subscribe to journal
Immediate online access to all issues from 2019. Subscription will auto renew annually.
US$ 79
Tax calculation will be finalised during checkout.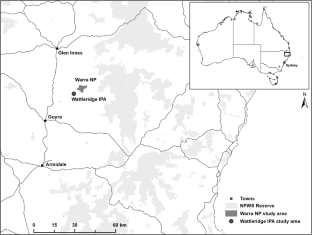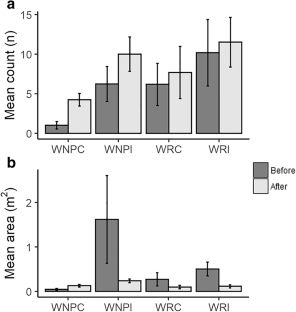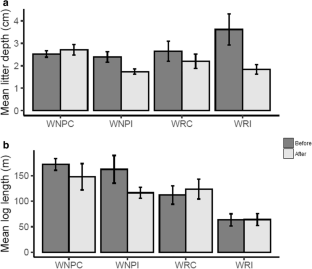 References
Agrawal, A. (1995). Dismantling the Divide Between Indigenous and Scientific Knowledge. Development and Change 26(3): 413–439.

Armatas, C., Venn, T., McBride, B., Watson, A., and Carver, S. (2016). Opportunities to Utilize Traditional Phenological Knowledge to Support Adaptive Management of Social-Ecological Systems Vulnerable to Changes in Climate and Fire Regimes. Ecology and Society 21(1): 16.

Augee, M., Beard, L., Grigg, G., and Raisin, J. (1992). Home Range of Echidnas in the Snowy Mountains. In Augee, M. (ed.), Platypus and Echidnas, Royal Zoological Society of New South Wales, Mosman NSW, pp. 225–231.

Augee, M., Gooden, B., and Musser, A. (2006). Echidna: Extraordinary Egg-Laying Mammal, CSIRO publishing, Collingwood, Vic.

Babbie, E. (2013). The Basics of Social Research. Cengage Learning, Boston, Massachusetts.

Berkes, F. (1999). Sacred Ecology: Traditional Ecological Knowledge and Resource Management, Taylor & Francis, London & Philadephia.

Blomfield, G. (1992). Baal Belbora: End of the Dreaming, Alternative Publishing Co-operative, Australia, Chippendale.

Bohensky, E., and Maru, Y. (2011). Indigenous Knowledge, Science, and Resilience: What Have we Learned from a Decade of International Literature on "Integration"? Ecology and Society 16(4): 6.

Bowman, D., Murphy, B., Burrows, G., and Crisp, M. (2012). Fire regimes and the evolution of the Australian biota. In: Flammable Australia: Fire regimes, biodiversity and ecosystems in a changing world, edited by Bradstock R., Gill A. and Williams R., 27–47. CSIRO Publishing, Collingwood, Vic.

Bowman, D., Wood, S., Neyland, D., Sanders, G., and Prior, L. (2013). Contracting Tasmanian Montane Grasslands Within a Forest Matrix is Consistent with Cessation of Aboriginal Fire Management. Austral Ecology 38: 627–638.

Cahir, F., McMaster, S., Clark, I., Kerin, R., and Wright, W. (2016). Winda Lingo Parugoneit or Why Set The Bush [on] Fire? Fire and Victorian Aboriginal People on the Colonial Frontier. Australian Historical Studies 47: 225–240.

Clarkson, C., Jacobs, Z., Marwick, B., Fullagar, R., Wallis, L., Smith, M., Roberts, R., Hayes, E., Lowe, K., Carah, X., Florin, S., McNeil, J., Cox, D., Arnold, L., Hua, Q., Huntley, J., Brand, H., Manne, T., Fairbairn, A., Shulmeister, J., Lyle, L., Salinas, M., Page, M., Connell, K., Park, G., Norman, K., Murphy, T., and Pardoe, C. (2017). Human Occupation of Northern Australia by 65,000 Years Ago. Nature 547: 306–310.

Commonwealth of Australia (2018). Emissions Reduction Fund Method: Savanna Fire Management 2018 (sequestration and emissions avoidance), Commonwealth of Australia, Canberra.

Croft, P., Reid, N., and Hunter, J. (2010). Experimental Burning Changes the Quality of Fallen Timber as Habitat for Vertebrate and Invertebrate Fauna: Implications for Fire Management. Wildlife Research 37: 574–581.

Department of Environment Climate Change and Water (2011). Operational Manual for BioMetric 3.1, NSW Government, Sydney.

Department of Environment and Energy (2019). Indigenous Protected Areas. Australian Government. http://www.environment.gov.au/land/indigenous-protected-areas. Accessed 15/11/2019.

Department of Prime Minister and Cabinet (2018). Land, Australian Government https://www.pmc.gov.au/indigenous-affairs/land Accessed 1/04/2019.

Elder, B. (2003). Blood on the Wattle: Massacres and Maltreatment of Aboriginal Australians since 1788, New Holland, Sydney.

Eloy, L., Bilbao, B., Mistry, J., and Schmidt, I. (2019). From fire Suppression to fire Management: Advances and Resistances to Changes in Fire Policy in the Savannas of Brazil and Venezuela. The Geographical Journal 185: 10–22.

Ens, E. (2012). Conducting Two-Way Ecological Research. In Altman, J., and Kerins, S. (eds.), People on Country, Vital landscapes, Indigenous Futures, Federation Press, Sydney, pp. 45–64.

Ens, E., Finlayson, M., Preuss, K., Jackson, S., and Holcombe, S. (2012). Australian Approaches for Managing 'Country' Using Indigenous and Non-Indigenous Knowledge. Ecological Management and Restoration 13(1): 100–107.

Ens, E., Pert, P., Clarke, P., Budden, M., Clubb, L., Doran, B., Douras, C., Gaikwad, J., Gott, B., Leonard, S., Locke, J., Packer, J., Turpin, G., and Wason, S. (2015). Indigenous Biocultural Knowledge in Ecosystem Science and Management: Review and Insight from Australia. Biological Conservation 181: 133–149.

Firesticks Project (2017). NCC Firesticks Summary of Project Achievements, Nature Conservation Council, NSW.

Folke, C., Hahn, T., Olsson, P., Norberg, J. (2005). Adaptive governance of social-ecological systems. Annual Review of Environment and Resources 30:441–473.

Garibaldi, A., and Turner, N. (2004). Cultural Keystone Species: Implications for Ecological Conservation and Restoration. Ecology and Society 9(3): 1.

George, D. (2013). Fire: And the Story of Burning Country, Cyclops Press, China.

Hawke, A. (2009). The Australian Environment Act – Report of the Independent Review of the Environment Protection and Biodiversity Conservation Act 1999, Australian Government Department of the Environment, Water, Heritage and the Arts, Canberra.

Hill, R., Grant, C., George, M., Robinson, C., Jackson, S., and Abel, N. (2012). A Typology of Indigenous Engagement in Australian Environmental Management: Implications for Knowledge Integration and Social-Ecological System Sustainability. Ecology and Society 17(1): 23.

Hines, F., Tolhurst, K., Wilson, A., and McCarthy, G. (2010). Overall Fuel Hazard Assessment Guide, Victorian Government, Department of Sustainability and Environment, Melbourne.

Hoffmann, B., Roeger, S., Wise, P., Dermer, J., Yunupingu, B., Lacey, D., Yunupingu, D., Marika, B., Marika, M., and Panton, B. (2012). Achieving Highly Successful Multiple Agency Collaborations in a Cross-Cultural Environment: Experiences and Lessons from Dhimurru Aboriginal Corporation and Partners. Ecological Management & Restoration 13: 42–50.

Hradsky, B., Mildwaters, C., Ritchie, E., Christie, F., and Di Stefano, J. (2017). Responses of Invasive Predators and Native Prey to a Prescribed Forest Fire. Journal of Mammalogy 98(3): 835–847.

Hunter, J. (2005). Vegetation and Floristics of Warra National Park and Wattleridge, Northern Tablelands, NSW. Cunninghamia 9: 255–274.

Huntington, H. P. (2000). Using Traditional Ecological Knowledge in Science: Methods and Applications. Ecological Applications 10(5): 1270–1274.

IPBES Secretariat (2019). Work Programme, Intergovernmental Science-Policy Platform on Biodiversity and Ecosystem Services, Germany https://www.ipbes.net/work-programme. Accessed 2/4/2019 2019.

Kimber, R. (1983). Black Lightning: Aborigines and Fire in Central Australia and the Western Desert. Archaeology in Oceania 18(1): 38–45.

Kohen J. (1996). Aboriginal use of fire in southeastern Australia. In: Proceedings of the Linnean Society of New South Wales: 19–26.

Lake, F., Wright, V., Morgan, P., McFadzen, M., McWethy, D., and Stevens-Rumann, C. (2017). Returning Fire to the Land: Celebrating Traditional Knowledge and Fire. Journal of Forestry 115: 343–353.

Latz, P.K. (1982). Bushfires and bushtucker: Aborigines and plants in Central Australia. University of New England, Armidale, NSW.

Maclean, K., Ross, H., Cuthill, M., and Rist, P. (2013). Healthy Country, Healthy People: An Australian Aboriginal Organisation's Adaptive Governance to Enhance its Social–Ecological System. Geoforum 45: 94–105.

Maclean, K., Robinson, C., and Costello, O. (2018). A National Framework to Report on the Benefits of Indigenous Cultural Fire Management. CSIRO, Canberra, ACT.

MacPherson, J. (1930). Some Aboriginal Place Names in Northern New South Wales. Journal and Proceedings of the Royal Australian Historical Society 16: 120–131.

Martin, R. (2013). Sometime a Fire: Re-Imagining Elemental Conflict in Northern Australia's Gulf Country. Australian Humanities Review 55: 67–91.

McBryde, I. (1978). Records of Times Past: Ethnohistorical Essays on the Culture and Ecology of the New England Tribes, Australian Institute of Aboriginal Studies, Canberra.

McStephen, M. (2014). Fire and Biodiversity Monitoring Manual, Country Fire Authority Victoria, Victoria.

Miller, A., and Davidson-Hunt, I. (2010). Fire, Agency and Scale in the Creation of Aboriginal Cultural Landscapes. Human ecology 38(3): 401–414.

Mistry, J., Bilbao, B., and Berardi, A. (2016). Community Owned Solutions for Fire Management in Tropical Ecosystems: Case Studies from Indigenous Communities of South America. Philosophical Transactions of the Royal Society B: Biological Sciences 371: 20150174.

Moura, L., Scariot, A., Schmidt, I., Beatty, R., and Russell-Smith, J. (2019). The Legacy of Colonial Fire Management Policies on Traditional Livelihoods and Ecological Sustainability in Savannas: Impacts, Consequences, New Directions. Journal of Environmental Management 232: 600–606.

National Parks and Wildlife Service NSW (2015). National Parks & Wildlife Service level 2 prescribed burn plan Glen- Warra-St Ives HR, Glen Innes, NSW.

Neale, T., Carter, R., Nelson, T., and Bourke, M. (2019). Walking Together: A Decolonising Experiment in Bushfire Management on Dja Dja Wurrung Country. Cultural Geographies 26(3): 1–19.

Nicol, S., Vanpé, C., Sprent, J., Morrow, G., and Andersen, N. (2011). Spatial Ecology of a Ubiquitous Australian Anteater, The Short-Beaked Echidna (Tachyglossus aculeatus). Journal of Mammalogy 92: 101–110.

Nowack, J., Cooper, C., and Geiser, F. (2016). Cool Echidnas Survive The Fire. Proceedings of the Royal Society B 282(1828): 1–8.

Office of Environment and Heritage (2013). Living with Fire in NSW National Parks, State of NSW, Sydney.

Office of Environment and Heritage (2016). Cultural Fire Management Policy, State of NSW, Sydney.

Pascoe, B. (2017). Dark emu: black seeds agriculture or accident? Magabala Books, Broome WA.

Patterson, T., and Hunt, J. (2012). Reconnecting with Culture for Future Generations. In Altman, J., and Kerins, S. (eds.), People on Country, Vital Landscapes, Indigenous Futures, Federation Press, Sydney, pp. 202–212.

R Core Team (2017). R: A Language and Environment for Statistical Computing, R Foundation for Statistical Computing http://www.R-project.org/. Accessed 1/4/19.

Redman, C., and Kinzig, A. (2003). Resilience of Past Landscapes: Resilience Theory, Society, and the Longue Durée. Conservation Ecology 7(1): 14.

Rural Fire Service NSW (2015). NSW Rural Fire Service L2 Prescribed Burn Plan 'Wattle Ridge' plot A and plot B, Rural Fire Service, Armidale NSW.

Russell-Smith, J., Djoeroemana, S., Maan, J., and Pandanga, P. (2007). Rural Livelihoods and Burning Practices in Savanna Landscapes of Nusa Tenggara Timur, Eastern Indonesia. Human Ecology 35(3): 345–359.

Russell-Smith, J., Whitehead, P., and Cooke, P. (2009). Culture, Ecology and Economy of Fire Management in North Australian Savannas: Rekindling the Wurrk Tradition, CSIRO Publishing, Victoria.

Schwandt, T. A. (2014). The Sage dictionary of qualitative inquiry. Sage Publications, Thousand Oaks, California. 

Secretariat of the Convention on Biological Diversity (2014). Global Biodiversity Outlook 4, Montreal, Quebec.

Sletto, B., and Rodriguez, I. (2013). Burning, Fire Prevention and Landscape Productions among the Pemon, Gran Sabana, Venezuela: Toward an Intercultural Approach to Wildland Fire Management in Neotropical Savannas. Journal of Environmental Management 115: 155–166.

Smith, A., Wellham, G., and Green, S. (1989). Seasonal Foraging Activity and Microhabitat Selection by Echidnas (Tachyglossus aculeatus) on the New England Tablelands. Austral Ecology 14: 457–466.

Smith, W., Weir, J., and Neale, T. (2018). Southeast Australia Aboriginal Fire Forum, Bushfire and Natural Hazards CRC, Melbourne.

Sonter, T. (2018). 'Wattleridge / Kukra Hill' Aboriginal Cultural Heritage Assessment, Banbai Enterprise Development Aboriginal Corporation, N.S.W.

The Victorian Traditional Owner Cultural Fire Knowledge Group (2019). The Victorian Traditional Owner Cultural Fire Strategy, Department of Environment, Land, Water and Planning, Victoria.

Thekaekara, T., Vanak, A., Hirema, A., Rai, N., Ratnam, J., and Sukumar, R. (2017). Notes from the Other Side of a Forest Fire. Economic & Political Weekly 52(25): 22–25.

Tindale, N. (1974). Aboriginal Tribes of Australia: Their Terrain, Environmental Controls, Distribution, Limits, and Proper Names, Australian National University Press, Canberra, ACT.

Underwood, A. (1991). Beyond BACI: Experimental Designs for Detecting Human Environmental Impacts on Temporal Variations in Natural Populations. Marine and Freshwater Research 42: 569–587.

Walsh, F., Dobson, P., and Douglas, J. (2013). Anpernirrentye: A Framework for Enhanced Application of Indigenous Ecological Knowledge in Natural Resource Management. Ecology and Society 18(3): 18.

Woinarski, J., Burbidge, A., and Harrison, P. (2015). Ongoing Unraveling of a Continental Fauna: Decline and Extinction of Australian Mammals since European Settlement. Proceedings of the National Academy of Sciences 112(15): 4531–4540.

Yibarbuk, D., Whitehead, P., Russell-Smith, J., Jackson, D., Godjuwa, C., Fisher, A., Cooke, P., Choquenot, D., and Bowman, D. (2001). Fire Ecology and Aboriginal Land Management in Central Arnhem Land, Northern Australia: A Tradition of Ecosystem Management. Journal of Biogeography 28(3): 325–343.

York, A. (1996). Long-Term Effects of Fuel Reduction Burning on Invertebrates in a Dry Sclerophyll Forest, Proceedings of Fire and biodiversity: The effects and effectiveness of fire management, Department of Environment, Sport and Territories, Victoria.

Young, E. (1999). Reconciliation or Exclusion? Integrating Indigenous and Non-Indigenous Land Management Concepts for Australia's Native Title Era. Asia Pacific Viewpoint 40(2): 159–171.

Zanotti, L., and Palomino-Schalscha, M. (2016). Taking Different Ways of Knowing Seriously: Cross-Cultural Work as Translations and Multiplicity. Sustainability Science 11: 139–152.
Acknowledgements
We would like to acknowledge the Banbai Nation and all Indigenous people, past, present and future, who have cared for and shared their knowledge of Country and culture. Thanks for technical support provided by Ian Simpson and Catherine MacGregor and advice on the draft paper from Gemma Morrow, Peter Croft and anonymous reviewers. Approvals: University of New England Human Ethics approval HE14-182; Scientific Licence (SL101661) issued under National Parks & Wildlife Act 1974 (NSW).
Funding
This study was funded by University of New England, Firesticks Project, Northern Tablelands Local Land Services through the National Landcare Program, Rural Fire Service Association & Rural Fire Service NSW.
Ethics declarations
Conflict of Interest
The authors declare that they have no conflict of interest.
Additional information
Publisher's Note
Springer Nature remains neutral with regard to jurisdictional claims in published maps and institutional affiliations.
Appendix
Appendix
Semi-structured interview questions
Please tell me your name and role here at Wattleridge IPA?

What fire management practices do you use and how did you learn them?

Are you able to use traditional Aboriginal burning techniques? If not, why not?

How can fire be used to manage culturally important animals and plants?

Why is the echidna important to you?

What did you observe when we were monitoring the echidna?

What have you noticed since?

What do these results mean to you?

How do you think fire affected the echidna?

Do you think we should burn more or less for the echidna?

What type of burning is best for the echidna? No burning, low intensity burning or moderate intensity burning?

How will you use these results when you are managing the IPA?

Would you like to continue to monitor important animals and plants in this way?

What do you think we could have done better?

Would you like to do more or less work like this? Why?

What other plants, animals and management practices would you like to monitor?

Have you learned anything from this monitoring? If so, what?

On a scale of 1 to 10, how much would you say you have learned?

Do you think you could continue to do this monitoring yourself?
About this article
Cite this article
McKemey, M.B., Patterson, M.(., Rangers, B. et al. Cross-Cultural Monitoring of a Cultural Keystone Species Informs Revival of Indigenous Burning of Country in South-Eastern Australia. Hum Ecol 47, 893–904 (2019). https://doi.org/10.1007/s10745-019-00120-9
Keywords
Indigenous knowledge

Traditional ecological knowledge

Indigenous fire management

Protected area management

Cultural keystone species

Short-beaked echidna (Tachyglossus aculeatus)

The Banbai Aboriginal Nation

South-eastern Australia