Abstract
This first survey of rock shelters and settlements in the Bale Mountains in Ethiopia is a baseline assessment for further research into the settlement history of Africa's largest alpine highlands. Extensive GPS-based mapping and interviews resulted in two detailed maps, a catalogue of profiles, and complete photographic documentation. In total, 331 rock shelters (four permanently inhabited, 51 seasonally inhabited, and 276 currently uninhabited) and 870 settlements (207 permanently inhabited, 449 seasonally inhabited, 214 uninhabited) were recorded together with information about the activities and livelihoods of the inhabitants of the current settlements. This 2015 study was part of the Ethiopian-European research project "The mountain exile hypothesis – how humans benefited from and re-shaped African high-altitude ecosystems during Quaternary climate changes" (DFG FOR 2358). It was designed to support future management plans in this internationally important conservation area that has recently faced increasing land-use pressure and the threat of degradation.
This is a preview of subscription content, log in to check access.
Access options
Buy single article
Instant access to the full article PDF.
US$ 39.95
Tax calculation will be finalised during checkout.
Subscribe to journal
Immediate online access to all issues from 2019. Subscription will auto renew annually.
US$ 99
Tax calculation will be finalised during checkout.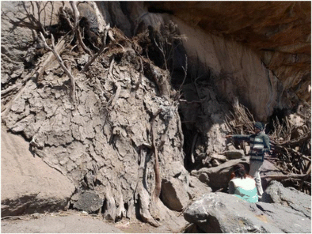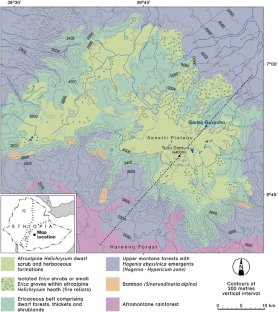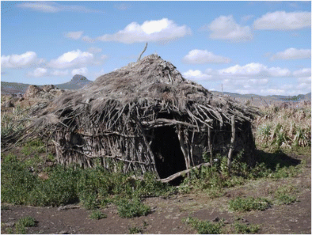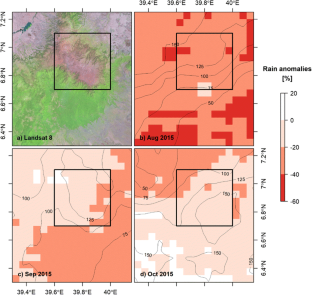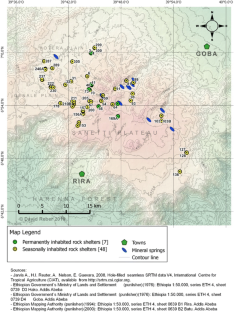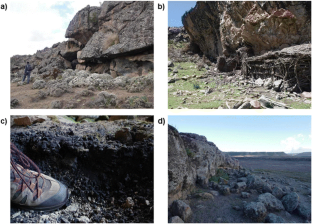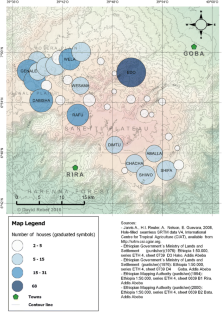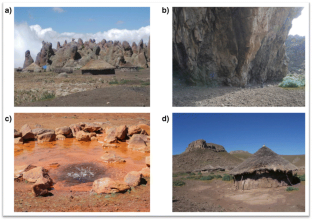 Notes
1.

For a more comprehensive approach, see Wesche (2003), who investigates the periodic recurrence of drought events, including its ecological impacts on the Afro-alpine landscape, in more detail. With regard to trans-regional teleconnections, Appelhans and Nauss (2016) investigate East African precipitation patterns as a response to sea surface temperature anomalies in the Indian Ocean and thereby have an explicit focus on the Bale Mountains, among other spatial sub-domains.
References
Anteneh, B., Temesgen, Y., and Worku, A. (2013). Recurrent and extensive forest fire incidence in the Bale Mountains National Park (BMNP), Ethiopia: Extent, Cause and Consequences. International Journal of Environmental Sciences 2(1): 29–39.

Appelhans, T., and Nauss, T. (2016). Spatial Patterns of Sea Surface Temperature Influences on East African Precipitation as Revealed by Empirical Orthogonal Teleconnections. Frontiers in Earth Science 4: 3.

Assefa, Z., Pleurdeau, D., Duquesnoy, F., Hovers, E., Pearson, O., Asrat, A., Tsion, C., and Lam, Y. M. (2014). Survey and explorations of caves in southeastern Ethiopia: Middle Stone Age and Later Stone Age archaeology and Holocene rock art. Quaternary International 343: 136–147.

Bernabei, M., Bazzanella, M., Bontadi, J., and Kezich, G. (2016). Climate Factors and Shepherds' Graffiti in Northern Italy: an Investigation Through Dendrochronology. Human Ecology 44: 505–512.

Brandt, S. A., Fisher, E. C., Hildebrand, E. A., Vogelsang, R., Ambrose, S. H., Lesur, J., and Wang, H. (2012). Early MIS 3 occupation of Mochena Borago Rockshelter, southwest Ethiopian highlands: implications for late Pleistocene archaeology, palaeoenvironments and modern human dispersals. Quaternary International 274: 38–54.

Brandt, S. A., Hildebrand, E. A., Vogelsang, R., Wolfhagen, J., and Wang, H. (2017). A new MIS3 radiocarbon chronology for Mochena Borago Rockshelter, SW Ethiopia: Implications for the interpretation of Late Pleistocene chronostratigraphy and human behaviour. Journal of Archaeological Science Reports 11: 352–369.

Chiodi, G. and Pinard, M. (2011). The Distribution, Properties and Uses of Mineral Springs in the Harenna Forest. Walia–Special Edition on the Bale Mountains: 225–242.

Detsch, F., Otte, I., Appelhans, T., and Nauss, T. (2016). A Comparative Study of Cross-Product NDVI Dynamics in the Kilimanjaro Region – A Matter of Sensor, Degradation Calibration, and Significance. Remote Sensing 8: 159.

Ellis, E. C., Goldewijk, K. K., Siebert, S., Lightman, D., and Ramankutty, N. (2010). Anthropogenic transformation of the biomes, 1700 to 2000. Global Ecology and Biogeography 19: 589–606.

Flintan, F., Chibsa, W., Wako, D., and Ridgewell, A. (2008). Livestock and Livestock Systems in the Bale Mountains Ecoregion - A report for the Bale EcoRegion Sustainable Management Project, SOS Sahel Ethiopia and FARM Africa, Addis Ababa.

Foerster, V., Vogelsang, R., Junginger, A., Asrat, A., Lamb, H. F., Schaebitz, F., and Trauth, M. H. (2015). Environmental change and human occupation of southern Ethiopia and northern Kenya during the last 20.000 years. Quaternary Science Reviews 129: 333–340.

Funk, C., Peterson, P., Landsfeld, M., Pedreros, D., Verdin, J., Shukla, S., Husak, G., Rowland, J., Harrison, L., Hoell, A., and Michaelsen, J. (2015). The climate hazards infrared precipitation with stations – a new environmental record for monitoring extremes. Scientific Data 2: 150066.

Haberland, E. (1963). Völker Süd-Äthiopiens vol 3: Galla Süd Äthiopiens, Kohlhammer Verlag, Stuttgart.

Heath, D., and Williams, D. R. (1981). Man at high altitude. The Pathophysiology of Acclimatization and Adaptation, Churchill Livingstone, Edinburgh.

Hildebrand, E. A., Brandt, S. A., and Lesur-Gebremariam, J. (2010). The Holocene archaeology of Southwest Ethiopia: New insights from the Kafa archaeological project. African Archaeological Review 27: 255–289.

Hillman, J. C. (1986). Bale Mountains National Park Management Plan, EWCA, Addis Ababa.

Hillman, J. C. (1988). The Bale Mountains National Park area, southeast Ethiopia, and its management. Mountain Research and Development 8: 253–258.

Johannson, M. (2013). Fire and grazing in subalpine heathlands and forests of Bale Mountains, PhD University of Umea, Ethiopia.

Kingdon, J. (1990). Island Africa-The evolution of Africa's rare animals and plants, William Collins Sons & Co, London.

McNeill, W. H. (1976). Plagues and peoples, Anchor Books Doubleday, New York.

Miehe, S., and Miehe, G. (1994). Ericaceous forests and heathlands in Bale Mountains of South Ethiopia, Ecology and Man's Impact, Traut Warnke Verlag, Hamburg.

Moore, L. G. (2001). Human Genetic Adaptation to High Altitude. High Altitude Medicine and Biology 2: 257–279.

Pleurdeau, D. (2003). Le Middle Stone Age de la grotte du Porc-Epic (Dire Dawa, Ethiopie): gestion des matieres premieres et comportements techniques. L'Anthropologie 107: 15–48.

Stephens, P. A., d'Sa, C. A., Sillero-Zubiri, C., and Leader-Williams, N. (2001). Impact of livestock and settlement on the large mammalian wildlife of Bale Mountains National Park, southern Ethiopia. Biological Conservation 100: 307–322.

Tadesse, D., Williams, S. and Irwin, B. (2011). People in National Parks–Joint Natural Resource Management in Bale Mountains National Park–Why it Makes Sense to Work with Local People. Walia–Special Edition on the Bale Mountains: 257–268.

Umer, M., Kebede, S., and Osmaston, H. (2004). Quaternary glacial activity on the Ethiopian mountains. Developments in Quaternary. Sciences 2: 171–174.

Umer, M., Lamb, H. F., Bonnefille, R., Lézine, A.-M., Tiercelin, J.-J., Gibert, E., Cazet, J.-P., and Watrin, J. (2007). Late Pleistocene and Holocene vegetation history of the Bale Mountains, Ethiopia. Quaternary Science Reviews 26: 2229–2246.

UNESCO (2008). Bale Mountains National Park. Available online: http://whc.unesco.org/en/tentativelists/5315/ (accessed on 22 August 2017).

Vial, F., Macdonald, D. W. and Hayden D. T. (2011). Livestock Grazing in Bale Mountains National Park, Ethiopia: Past, Present and Future. Walia–Special Edition on the Bale Mountains: 197–207.

Wakjira, D. T., d'Udine, F. and Crawford, A. (2015). Migration and Conservation in the Bale Mountains Ecosystem: Case Study Report. The International Institute for Sustainable Development, Winnipeg. Available online: https://www.iisd.org/sites/default/files/publications/migration-conservation-bale-mountains-ecosystem-report.pdf (accessed on 22 August 2017).

Wesche, K. (2003). The importance of occasional droughts for afroalpine landscape ecology. Journal of Tropical Ecology 19: 197–208.

Wesche, K., Miehe, G., and Kaeppeli, M. (2000). The Significance of Fire for Afroalpine Ericaceous Vegetation. Mountain Research and Development 20(4): 340–347.
Acknowledgements
The study was carried out in the framework of the Research Unit 2358 "The Mountain Exile Hypothesis: How humans benefited from and re-shaped African high altitude ecosystems during Quaternary climatic changes" (Marburg University, Germany; http://bale.environmentalinformatics-marburg.de) supported by the German Research Council (DFG).
Awel Kasim, Awwi Aman, Hassan Wako, and Ali Mamu assisted us during fieldwork. Special thanks to the staff of the Bale Mountains National Park, the EWCA and the Department of Plant Biology and Biodiversity Management, College of Natural and Computational Sciences, Addis Ababa University.
Funding
This study was funded by the German Research Foundation (DFG; grant number NA 783/12–1, AOBJ 628803).
Ethics declarations
Conflict of Interest
The authors declare that they have no conflict of interest.
Electronic Supplementary Material
About this article
Cite this article
Reber, D., Fekadu, M., Detsch, F. et al. High-Altitude Rock Shelters and Settlements in an African Alpine Ecosystem: The Bale Mountains National Park, Ethiopia. Hum Ecol 46, 587–600 (2018). https://doi.org/10.1007/s10745-018-9999-5
Keywords
High-altitude habitation

Tropical mountains

Pastoralism

Settlement history

GPS mapping

Bale Mountains National Park

Ethiopia